A man identified as Tochukwu has taken to his Twitter page to narrate his experience with the woman he planned on spending the rest of his life with.
Finding a true love makes you feel better even if you are in perfect condition, having a loving person in your life makes you feel so special.
Research has provided it that if you are dealing with some physical issues like finical problem, health issue, and loneliness, love can really give you the strength and courage to overcome it.
Knowledge that you are cared for makes you more comfortable, allows you face any challenges.
Tochukwu, who is a single dad has taken to his Twitter page to narrate a touching and lovely story regarding the woman he is planning to marry.
He started the story with a question, saying:
"You would be wondering who's the lady lying on the floor sleeping?...... That's the woman I wanna spend the rest of my life with, her name is Onyinyechi, and you would be wondering why she's sleeping on the floor.... That's my life at this moment, and I wanna tell a story".
See Onyinyechi lying on the floor..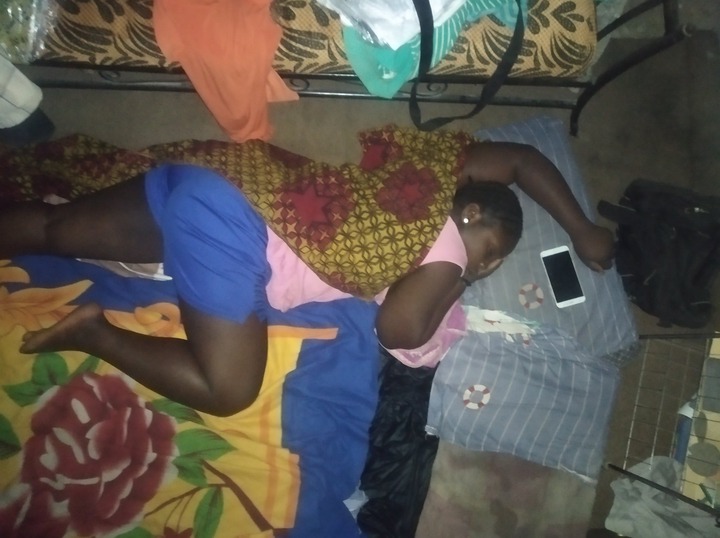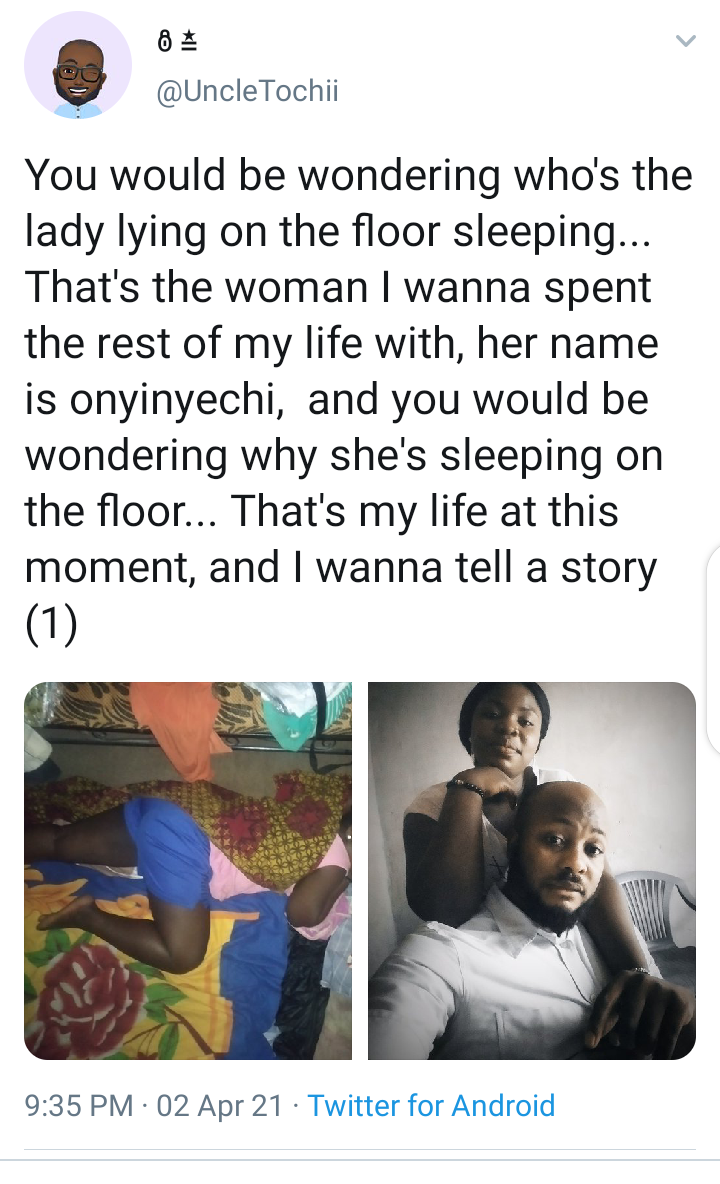 Read full story below...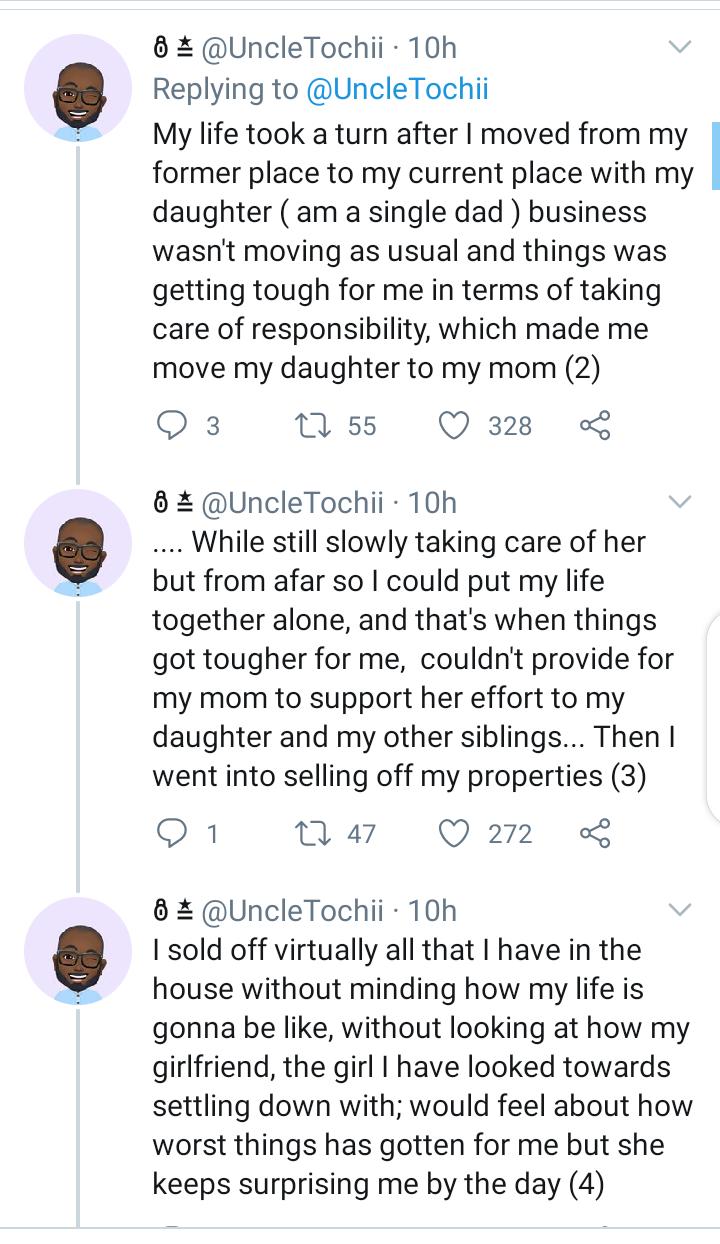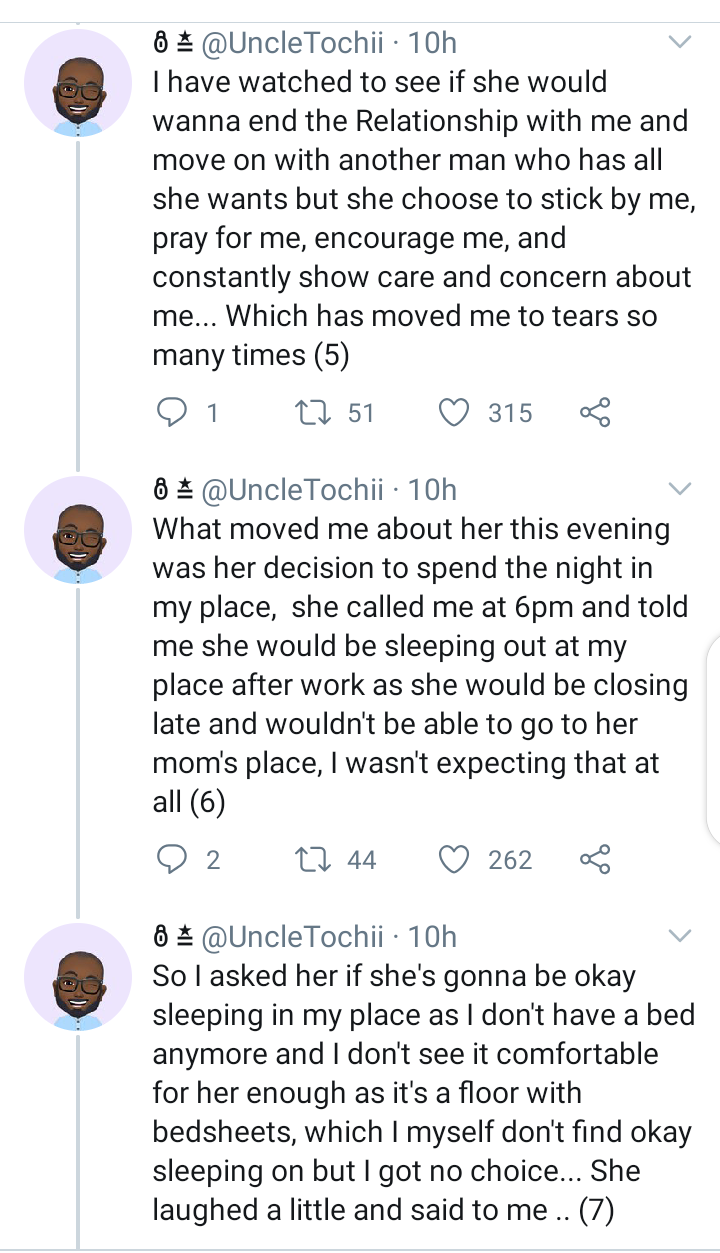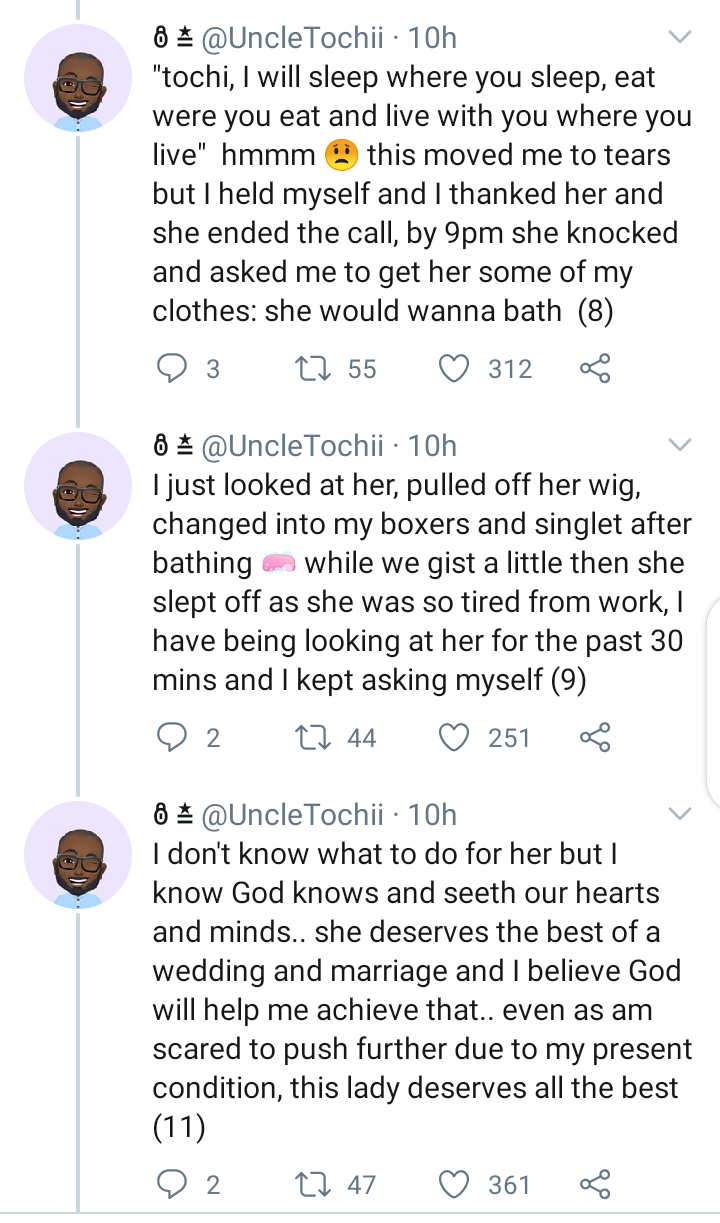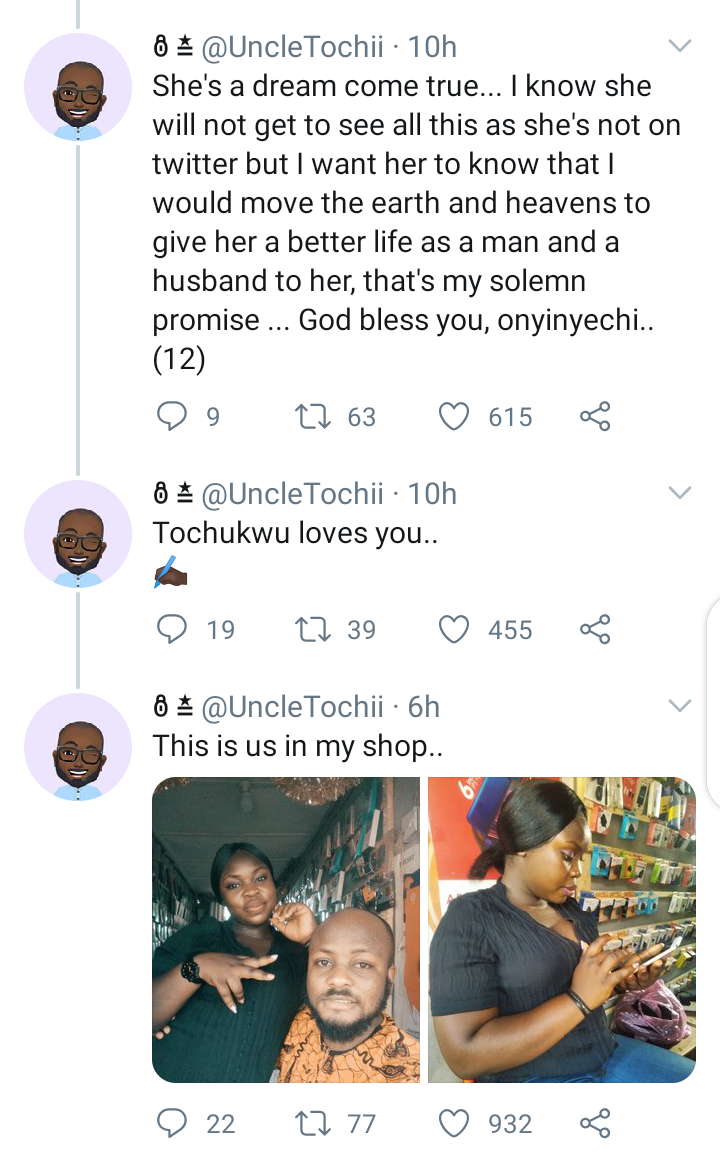 According to the story shared by Tochukwu, he never imagined that Onyinyechi would stick with him despite the challenges he is facing as a single dad.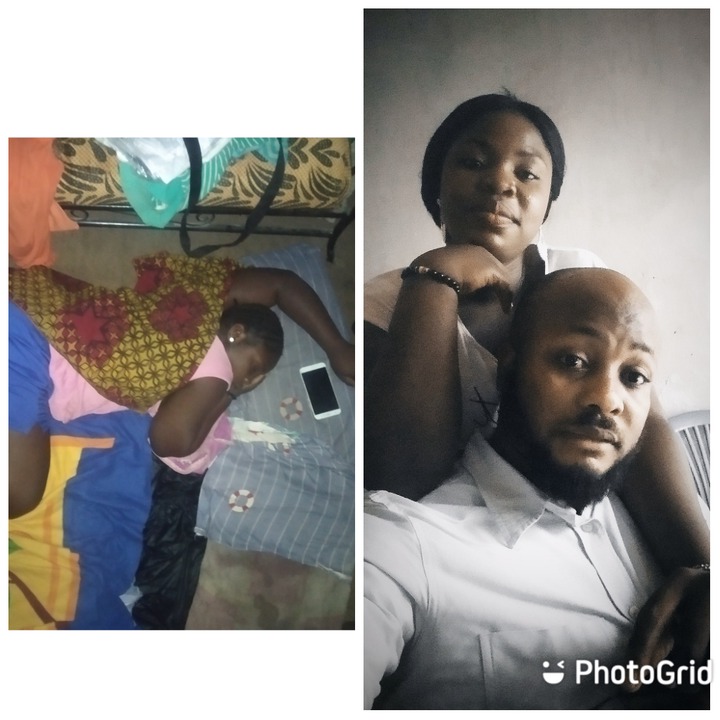 See some pictures of Tochukwu and Onyinyechi together...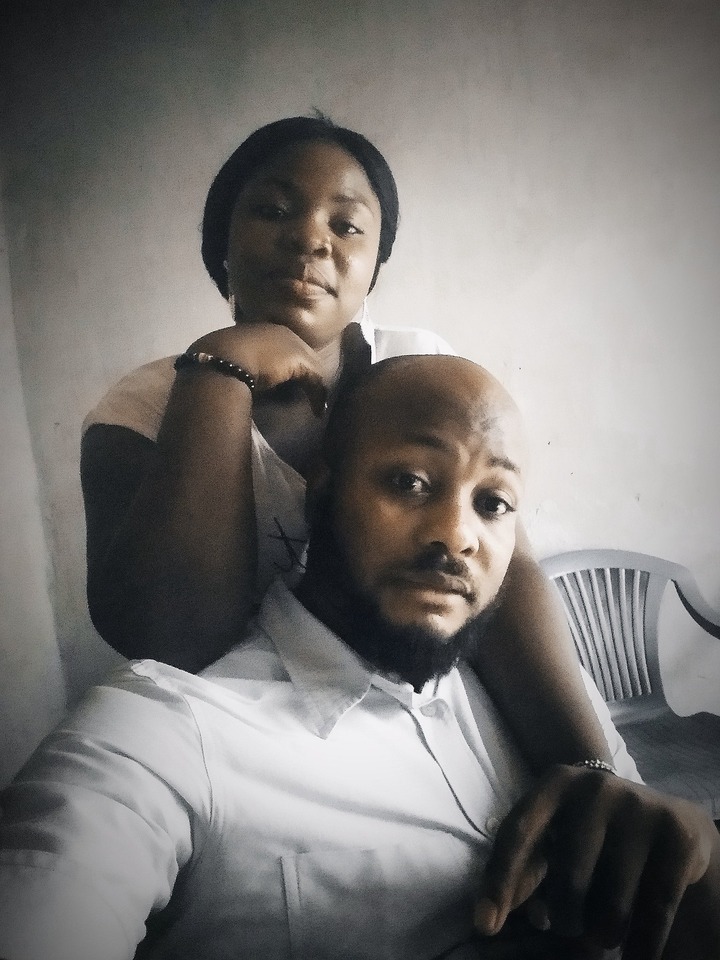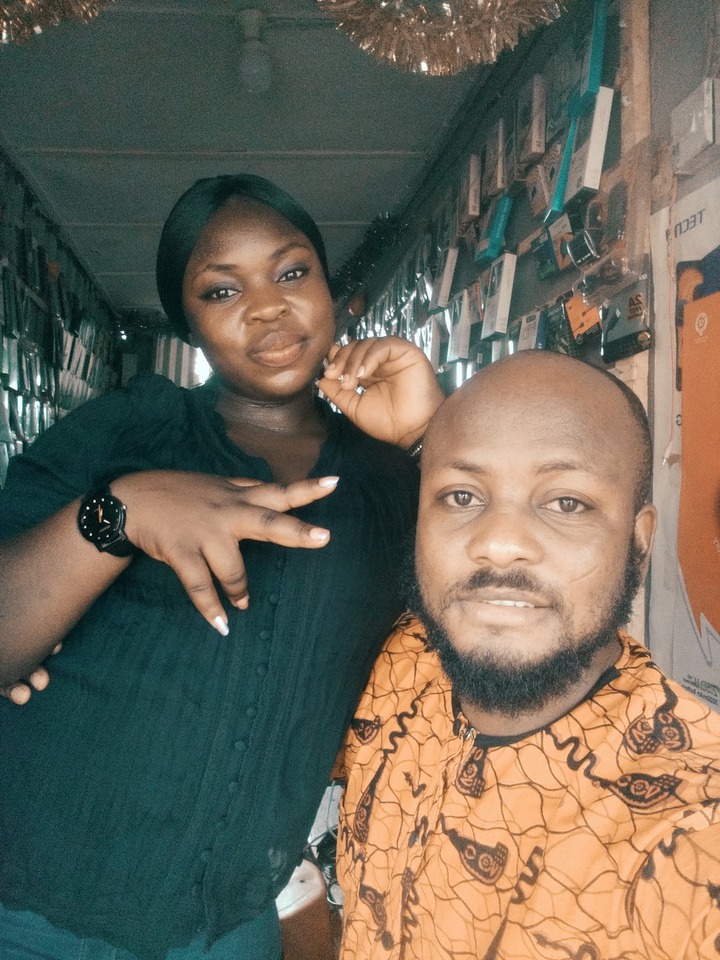 There have been mixed reaction on Twitter as many people took to the comment section to share their thoughts.
See reactions from Nigerians (Screenshot)...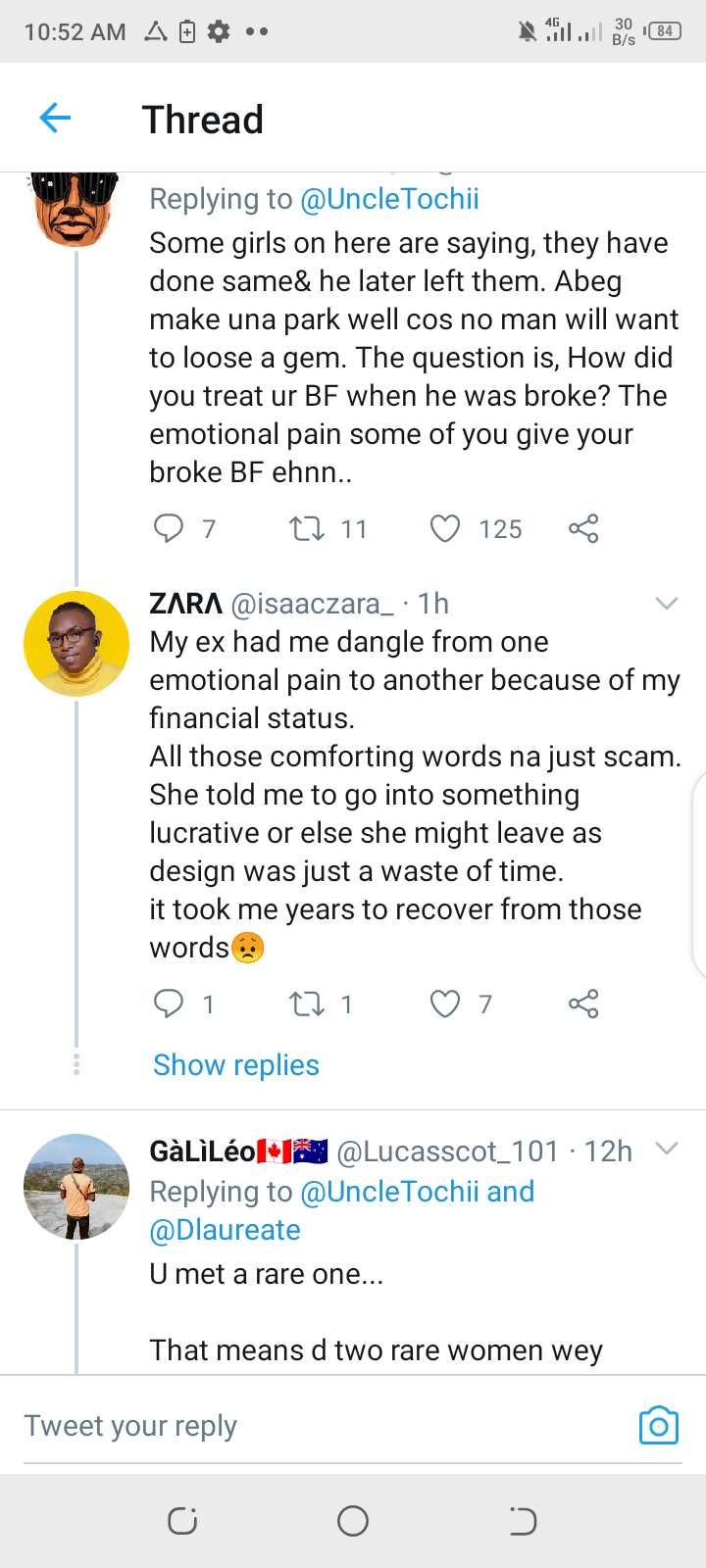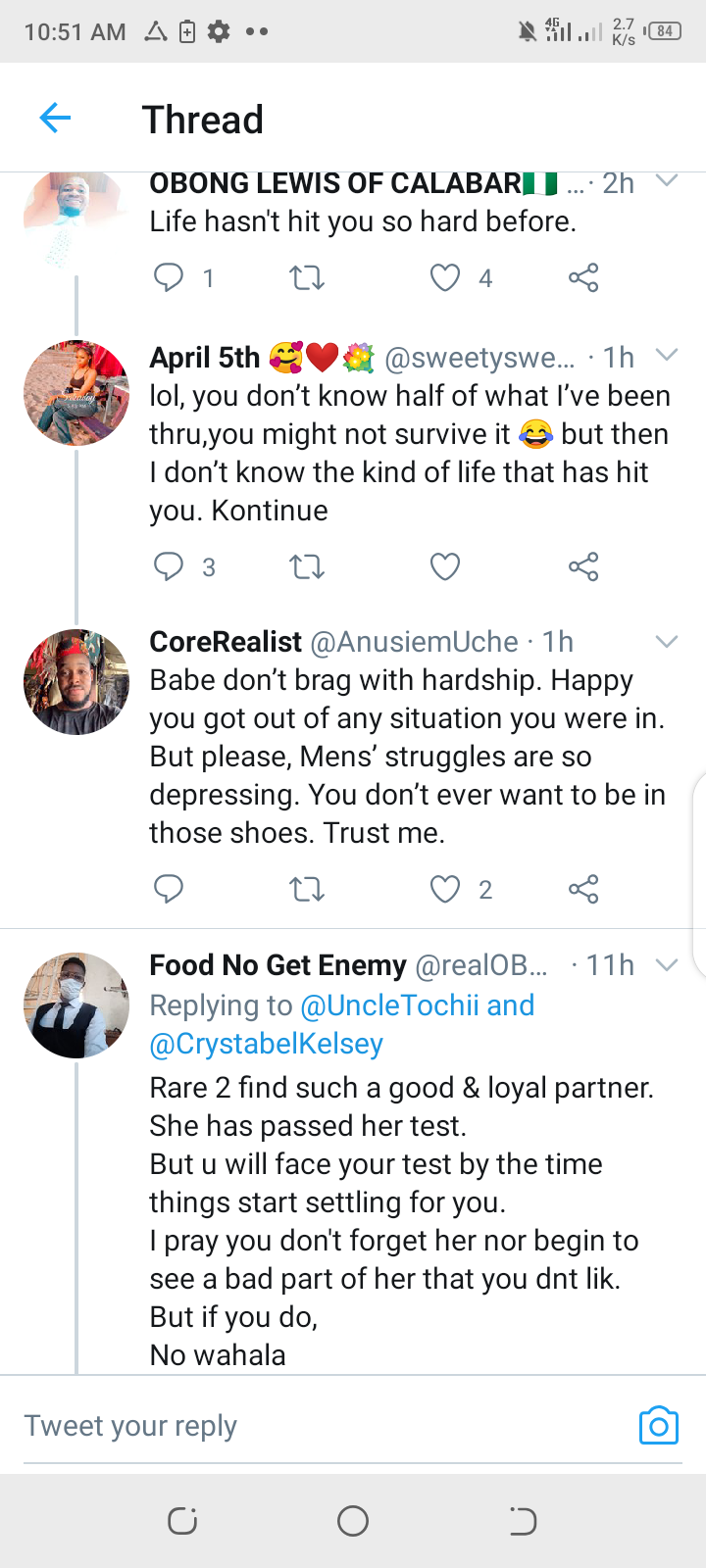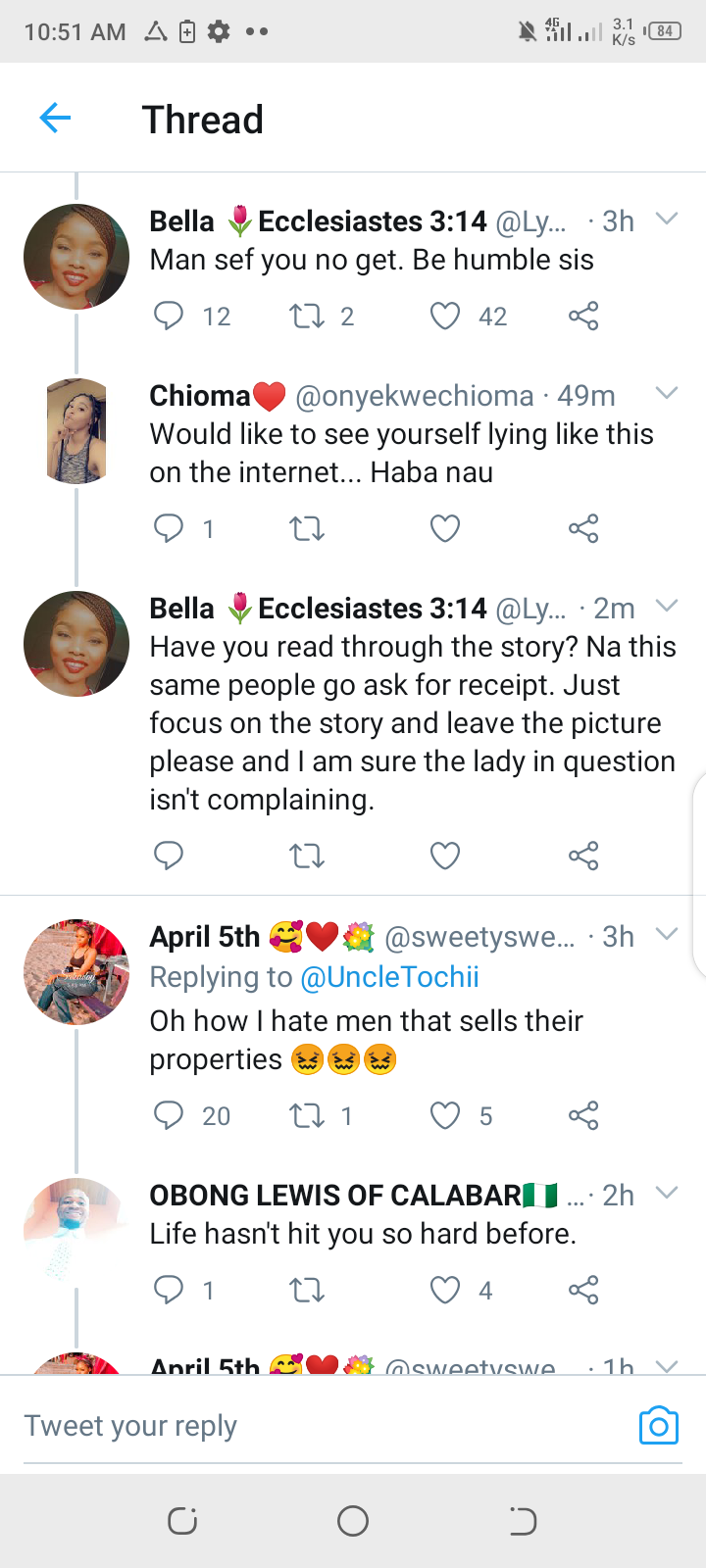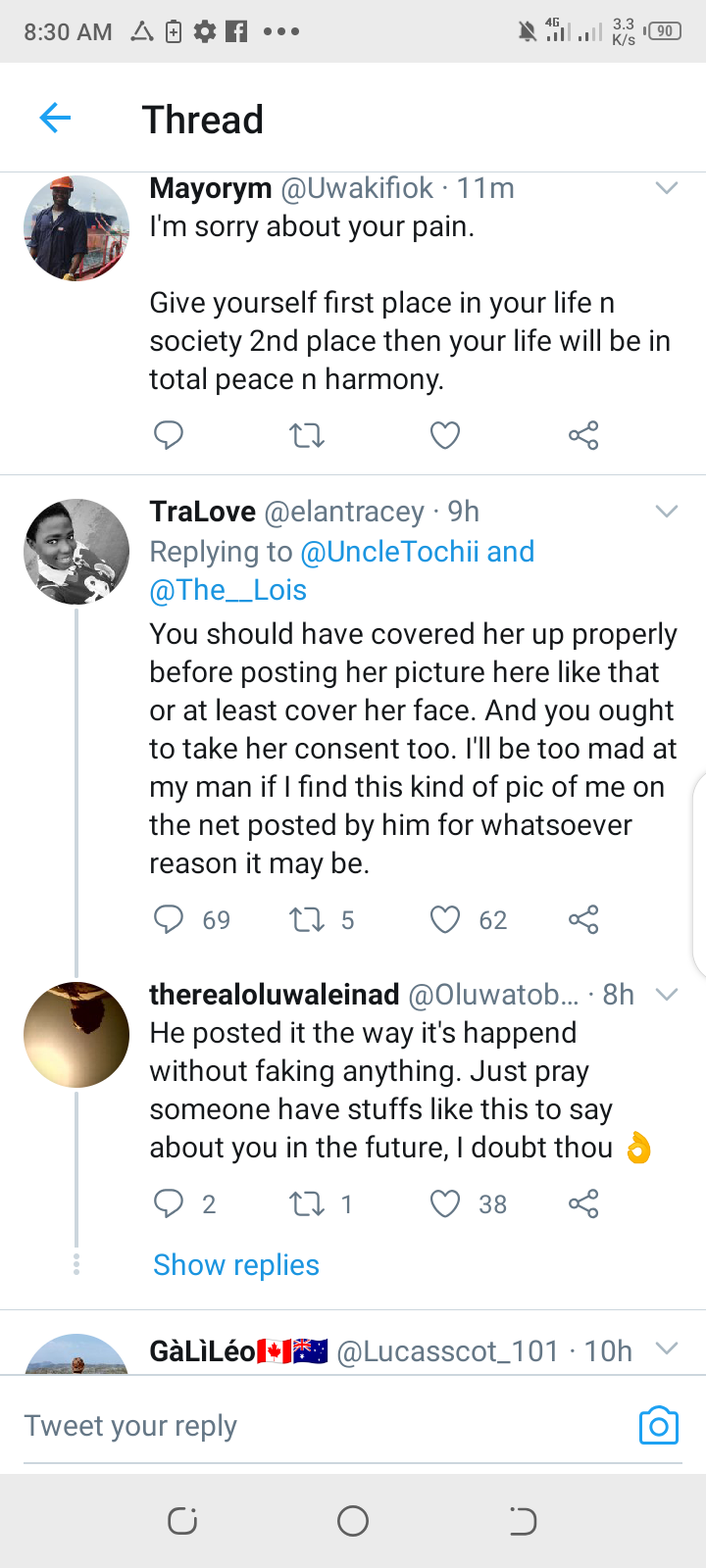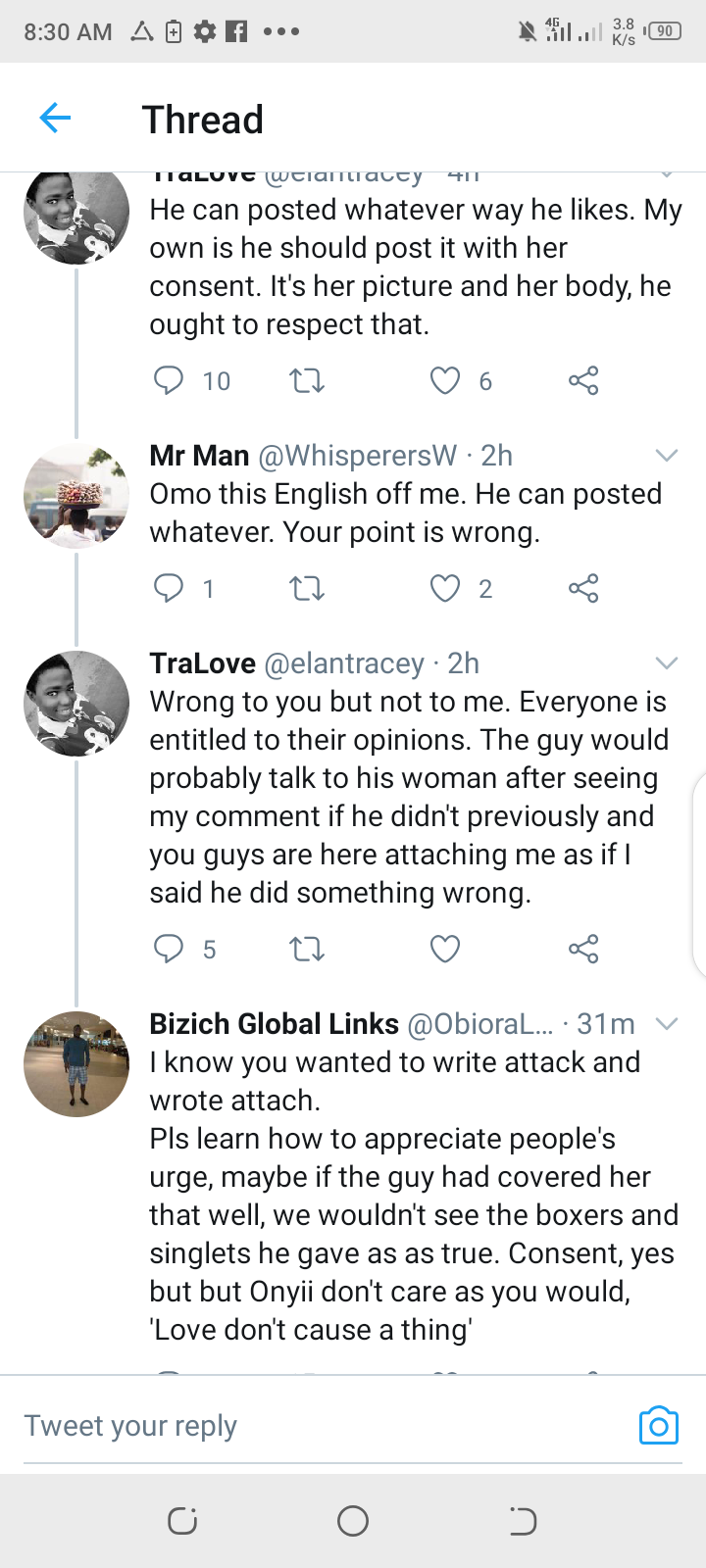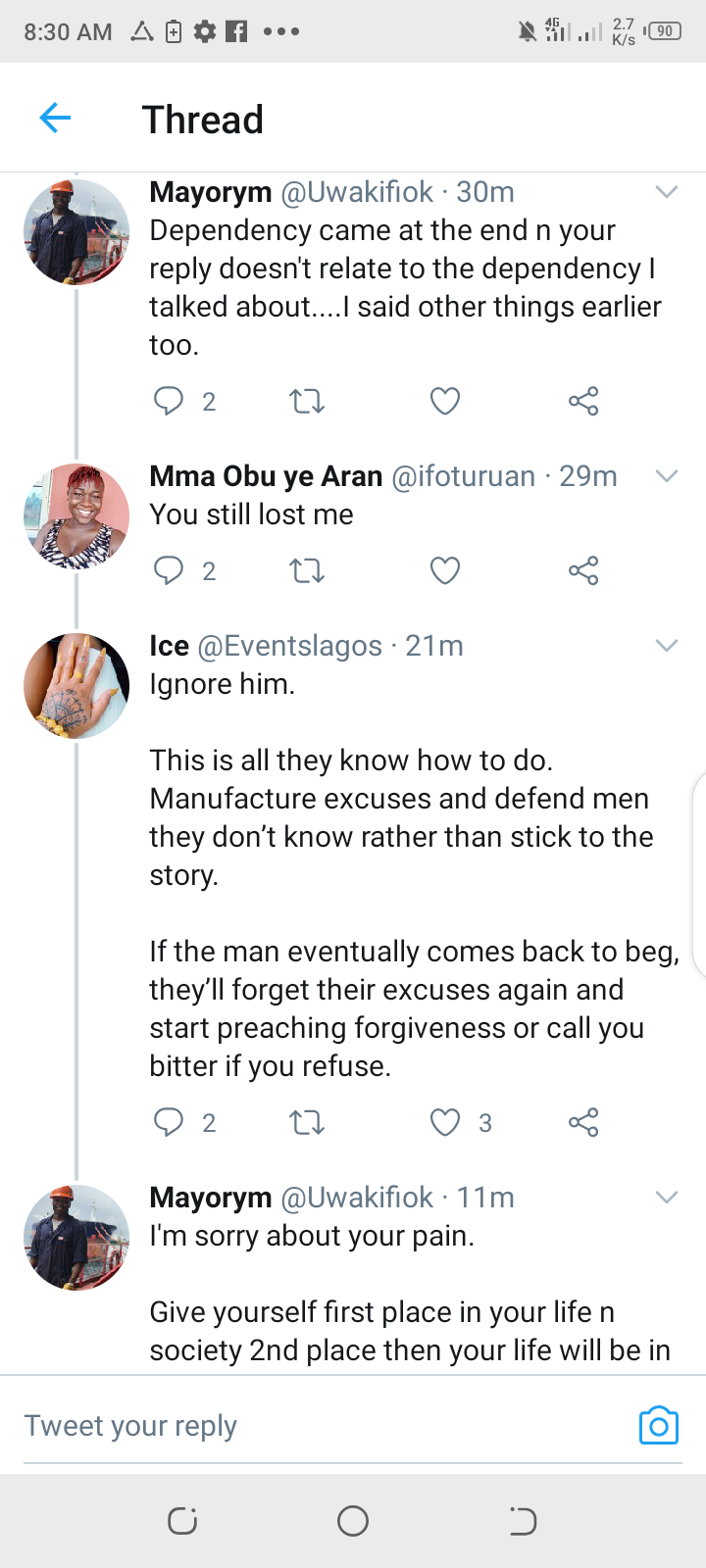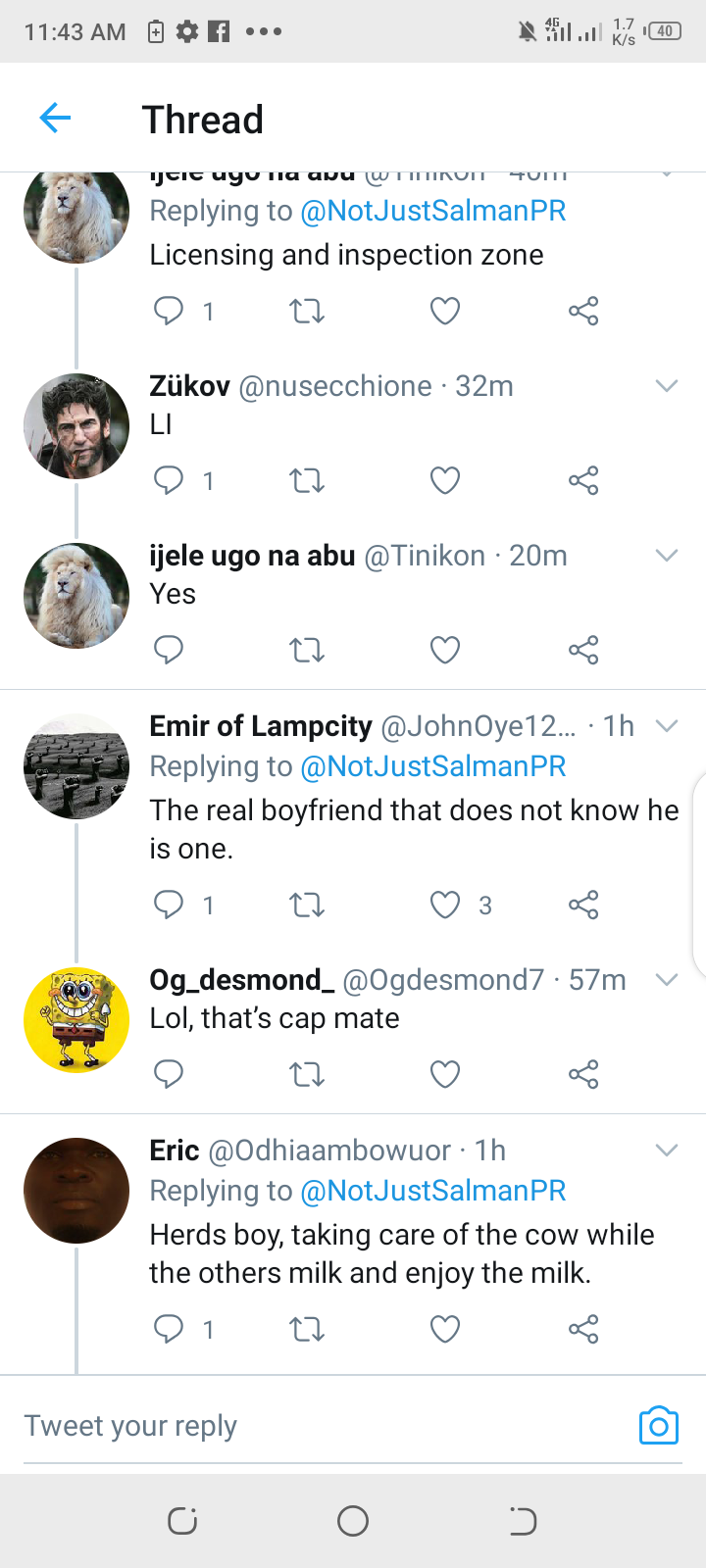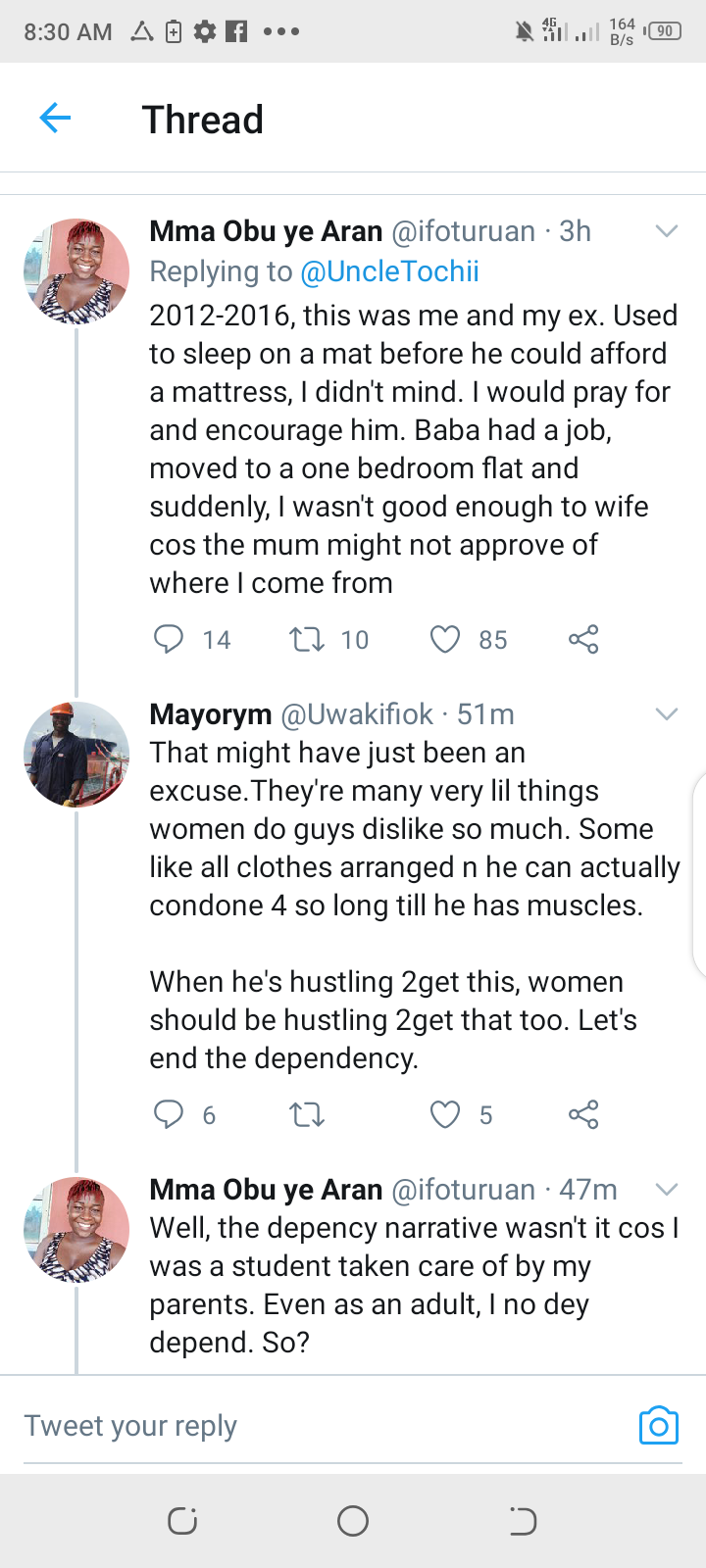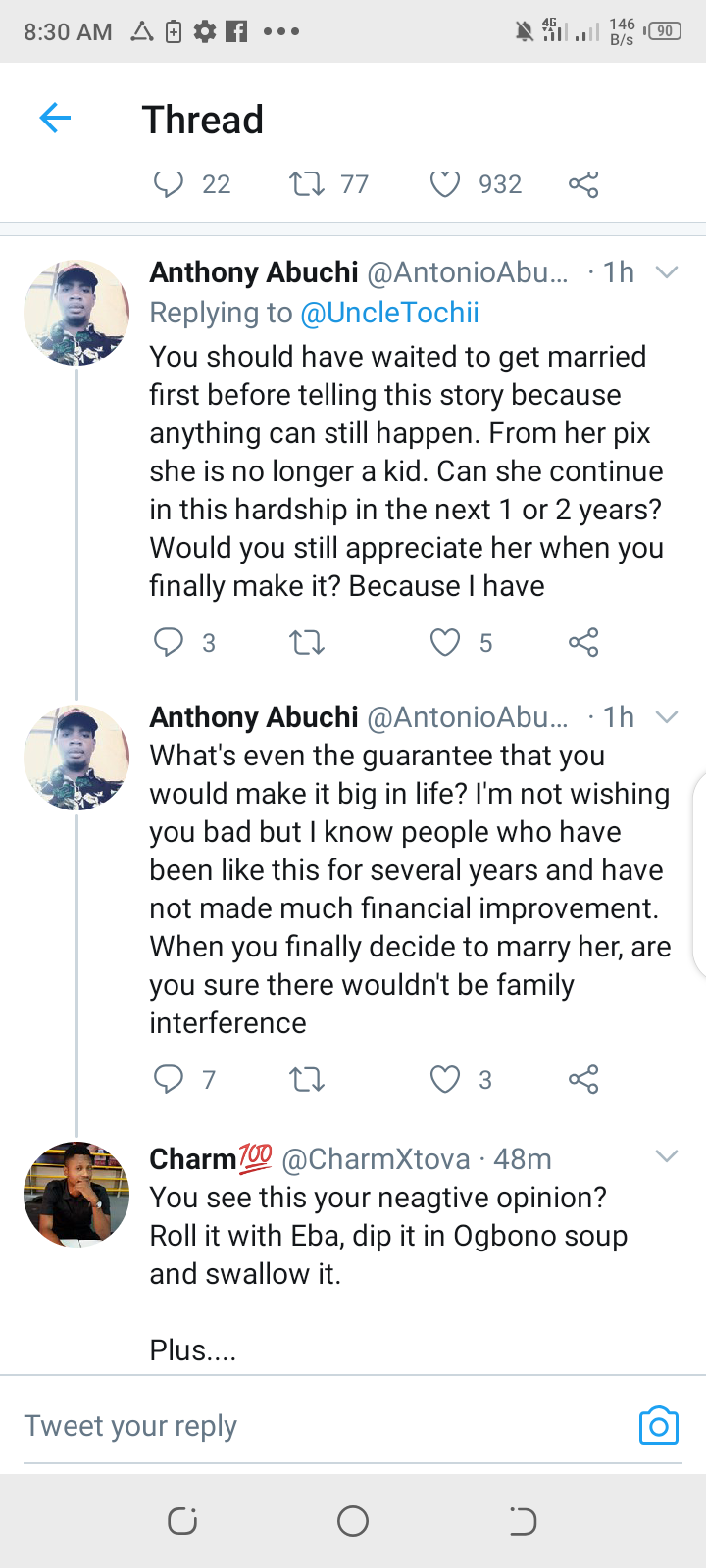 Content created and supplied by: #NewsUpdate (via Opera News )