Bovi asked his little girl to pick between 10,000 naira and 10 dollars, see what she picked
Children can be so naive and cute. Popular Nigerian comedian, Bovi posted a video of himself and his daughter. Bovi called his little girl, who should be around 6 years old. He then asked her to pick between ten thousand naira or one hundred dollars. As naive and innocent as children can be, she was at first confused and didn't know what to pick.
He then told her to pick one before he counted five. Lo and behold, she picked the ten thousand naira. After picking it, she even said "thank you bye". This made her father laugh out really loud. He posted the video on his instagram page, and of course it gathered reactions. Popular Nigerian singer, Erigga jokingly said "where do you expect her to see transport fare to go and change the dollar"? He then said if he was young like her, he would pick the same option. Check out few reactions below.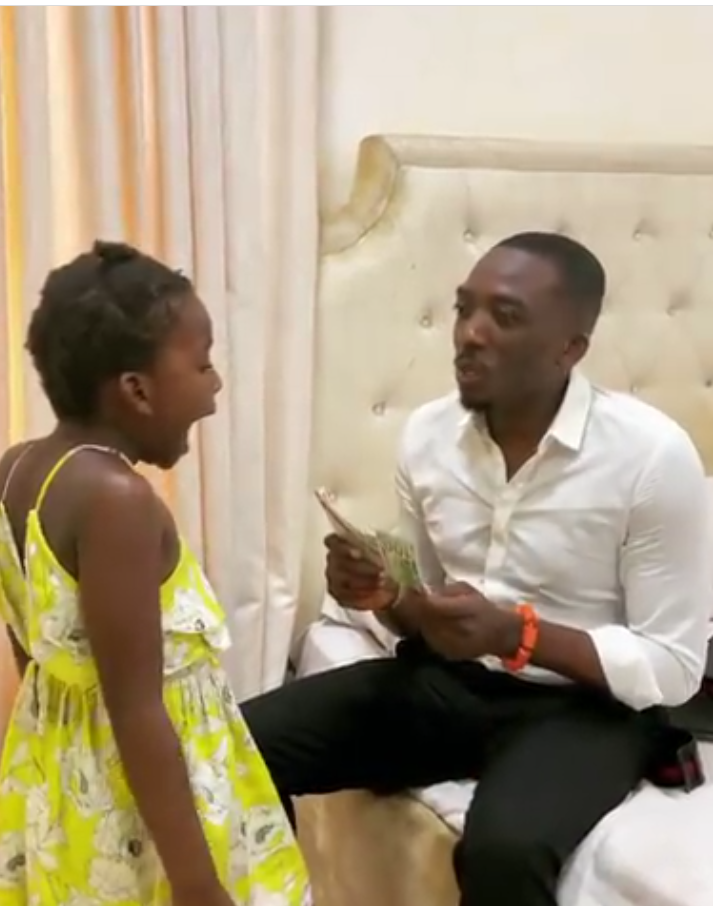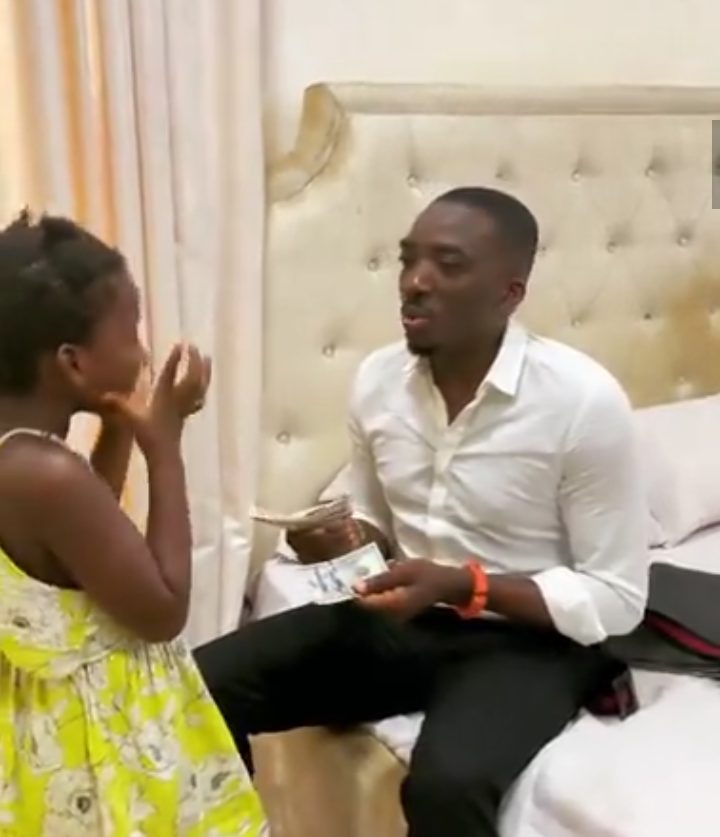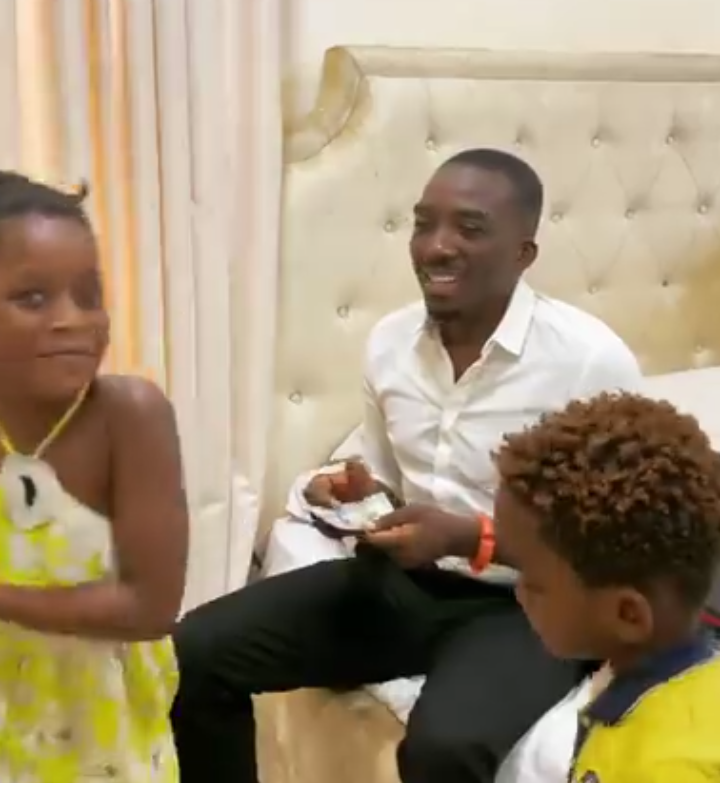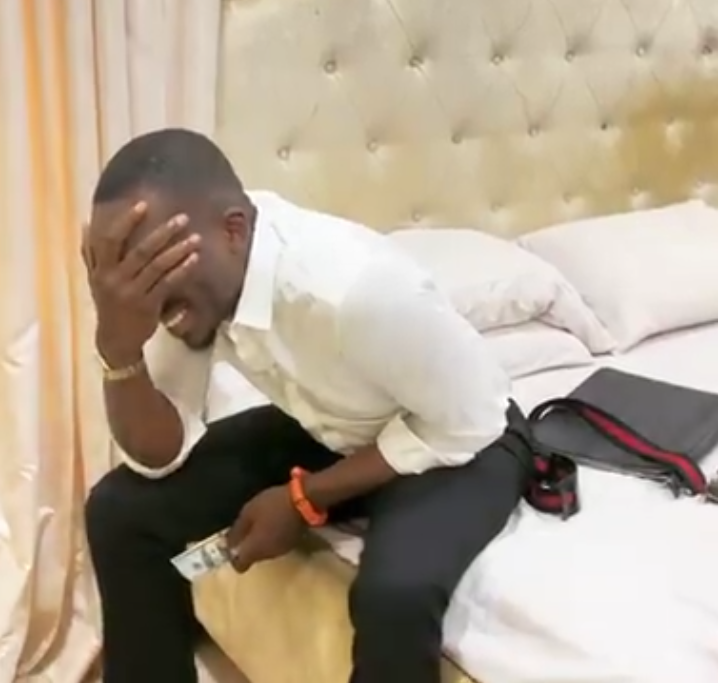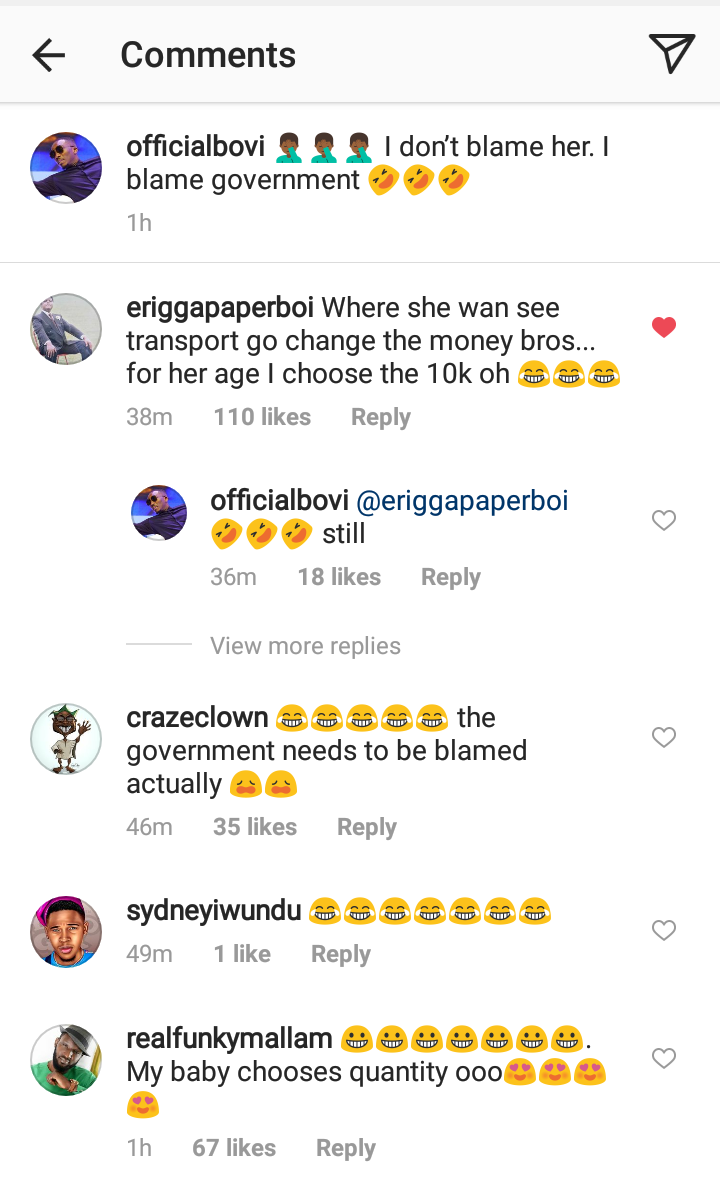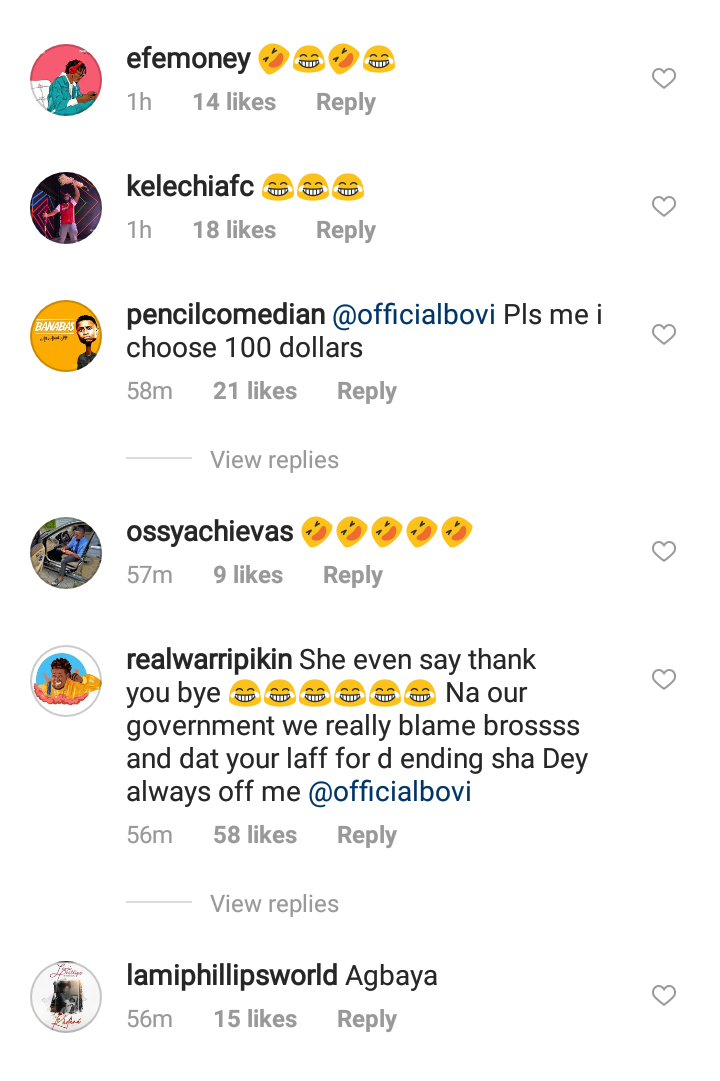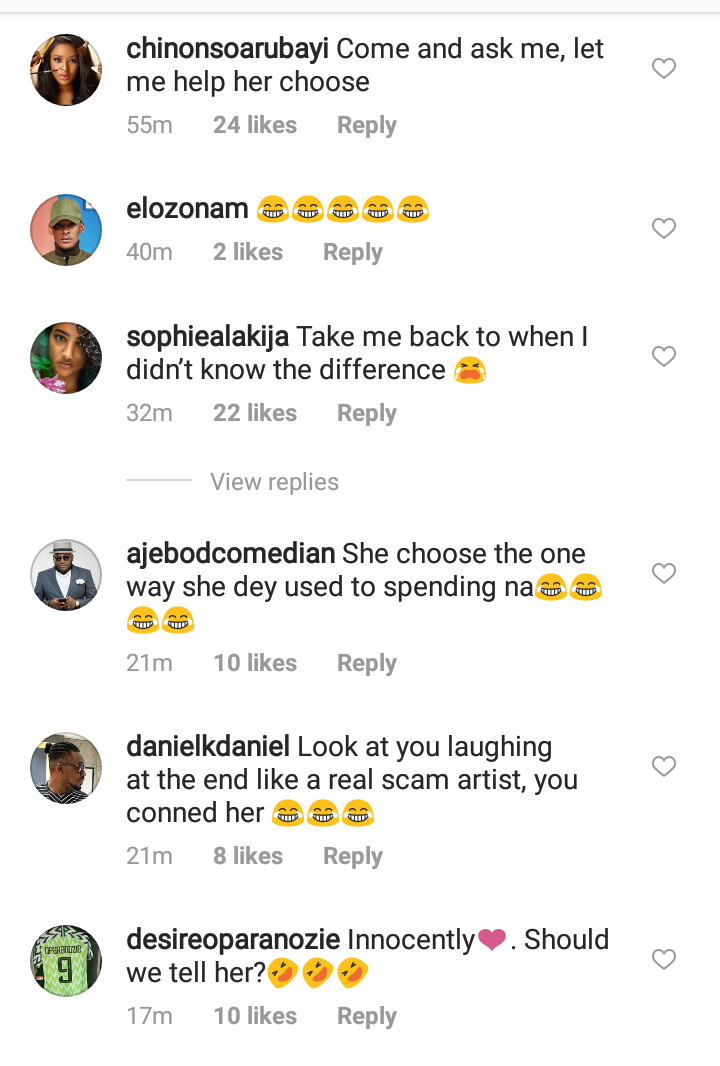 What are your thoughts about this? Drop a comment below. Like this post and follow me for more articles.
Content created and supplied by: Dhesthiny (via Opera News )