Regina Daniel Nwoko, recently shared a very beautiful photo of her darling mother Rita Daniels, who also happens to be an actress on her Instagram timeline and wrote a beautiful caption with it, which can make any mother's heart to melt with such praise.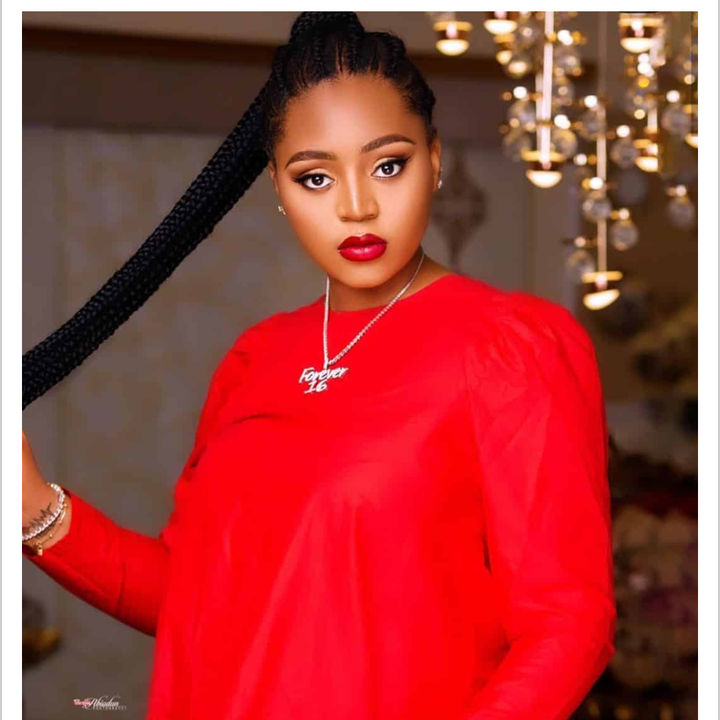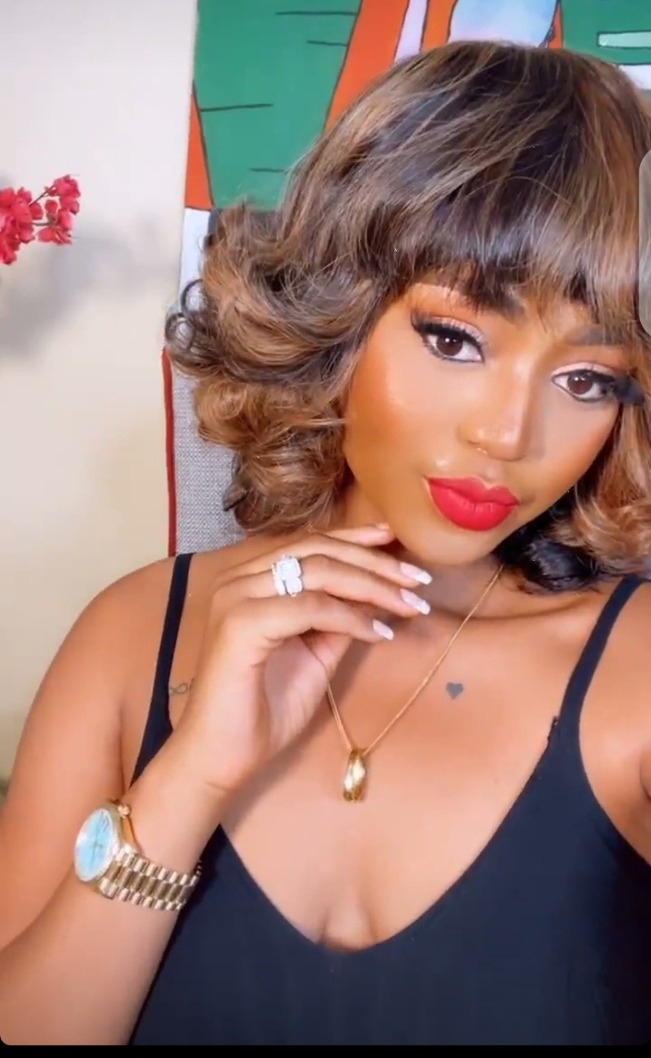 Regina daniels, calls her mother super woman indeed a mother who is very supportive of their children, and wants their children's happiness should be refer to as super women in other to validate them.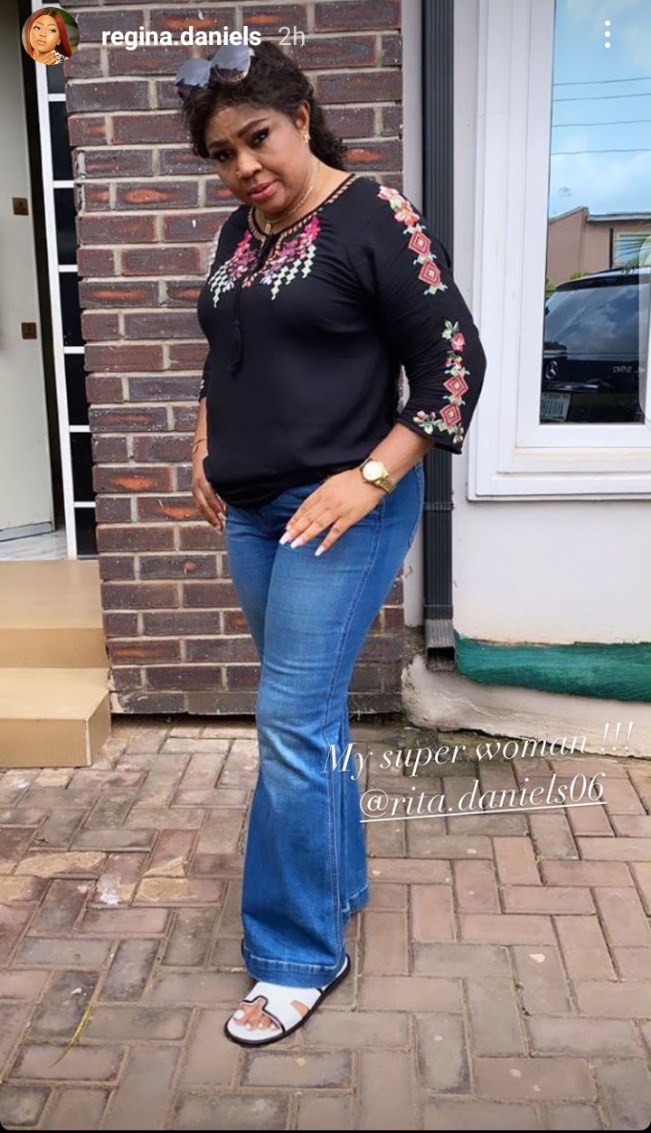 Rita daniels, has stood by her daughter for long especially helping her actualize her acting dreams, and many other things so she's worth celebrating by her daughter, and please guys don't wait till there is an occasion before you celebrate your parents, do it as many times possible to ensure you put a smile on their faces.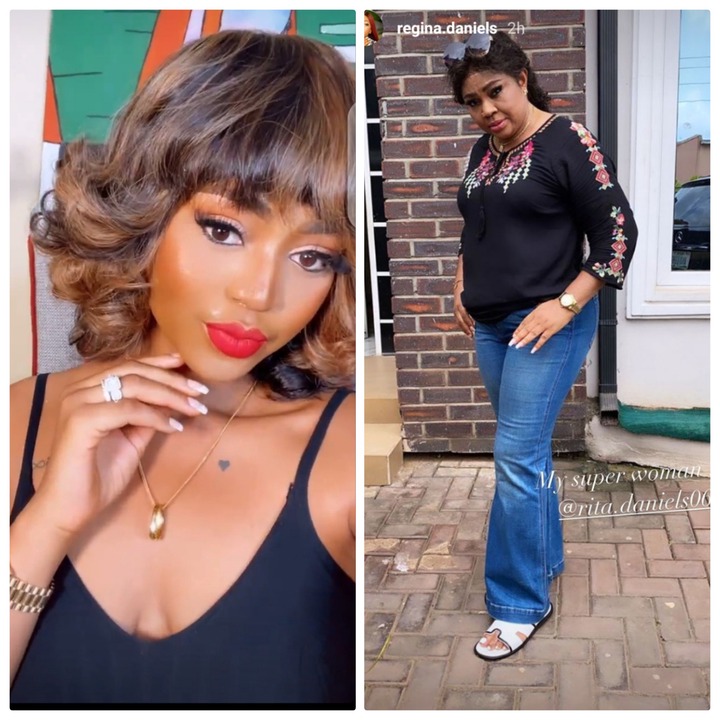 Thanks guys for your time, kindly like and share your thoughts with me about this post.
Content created and supplied by: Natasha05 (via Opera News )