Both gays and lesbians are part of the several people that are always under serious criticsm especially from people who don't like their chosen lifestyle. Sometimes, individuals like this are always hiding in the shadows in areas where they know that they would be discriminated, abused and insulted but there are others that a proud of what they live by. One of them is a Nigerian pastor with the Facebook name of "Jide Rebirth Macaulay" and most people know him for being outspoken on the fact that he is gay.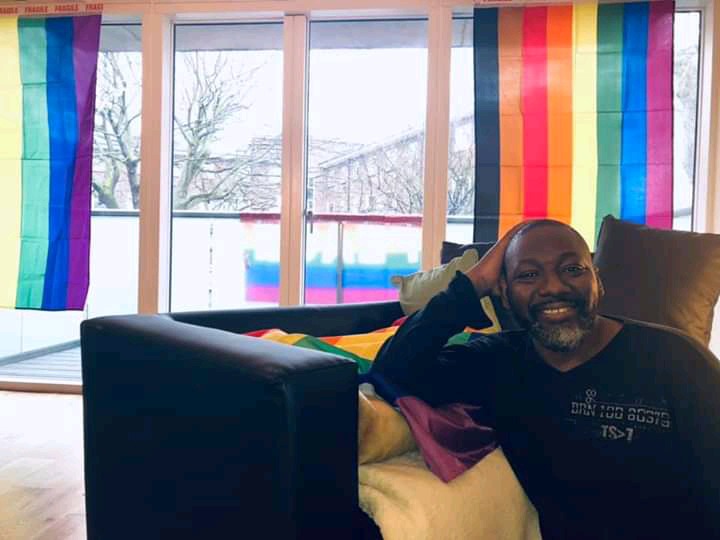 From some of his past posts on several social media platforms, you can tell that the U.K. based reverend stands with his style of living with all his heart. In one of his recent post, he revealed some of his opinions on the matter between gays and God, people who hate gays and he also gave Bible references (Genesis: 18, 19 and 20). Part of he said is this; 
"God loves the gâys, if you hate us, you're the destroyed Sodom and Gomorrah". Below is a picture of what he said.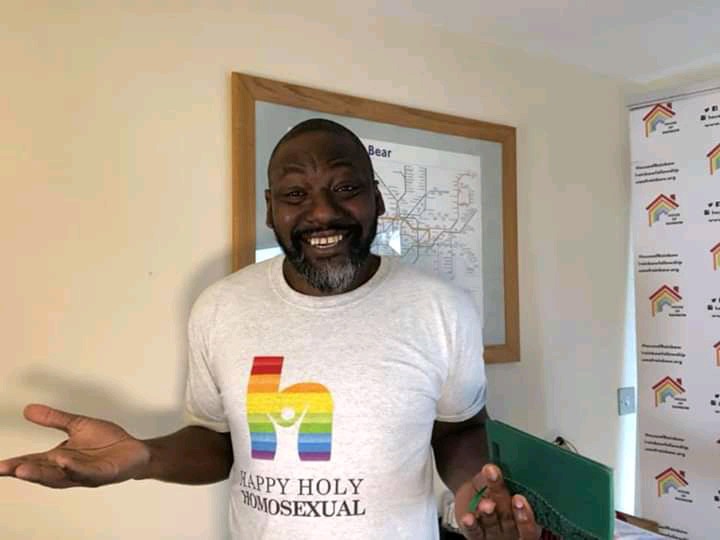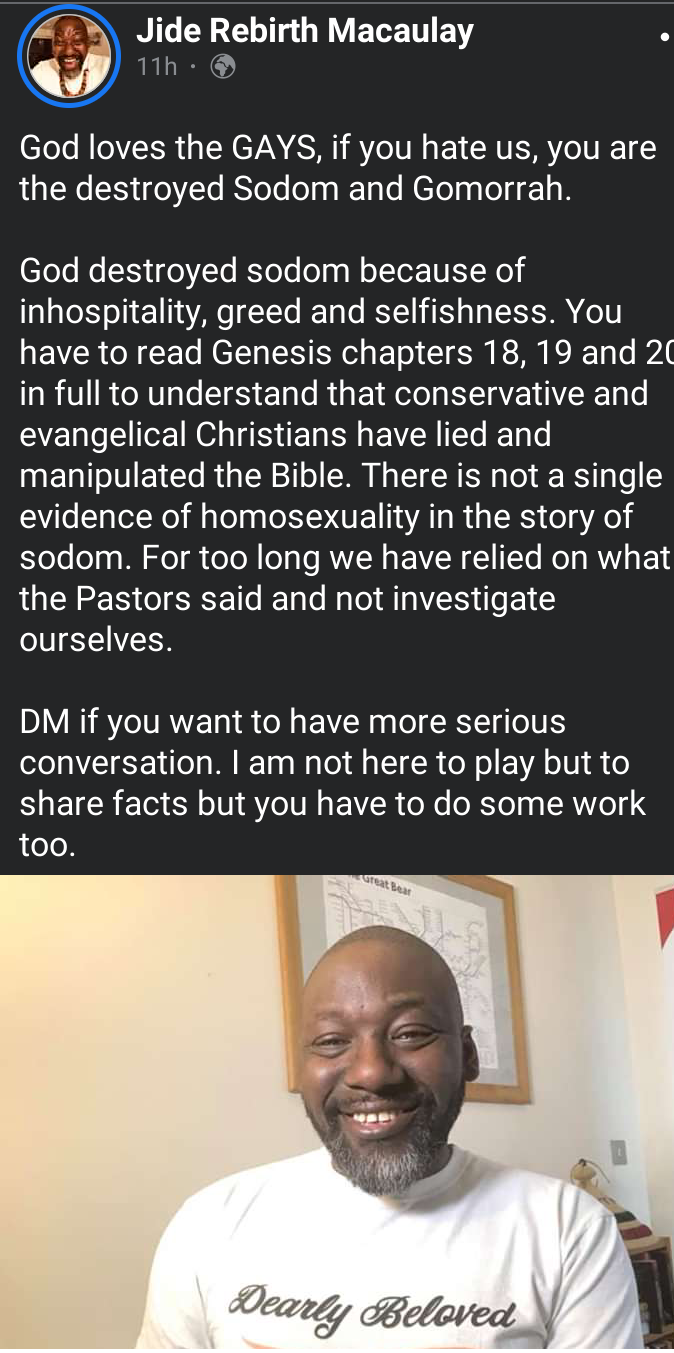 You can clearly see his points in the photo, so you should share your comments.
Content created and supplied by: Qwerty17 (via Opera News )