Valentine's day or St Valentine's day is celebrated every year on 14 February. It's the day when people show their affection for another person or people by sending cards, flowers, or chocolates with messages of love.
Val day is known to be a blissful day that many people in all across the world love celebrating as it gives them opportunity to show love and care to their loved ones by sharing gifts among each other.
As this year's Valentine's day would be celebrated in few days. Many people in all across the world have been preparing for the celebration of the Valentine's day.
A lot of people have been buying different gifts they will share for their loved ones on val day. Some have been sharing lovely posts about the val on the social media especially, their photos wearing white and red dresses in celebrating the Valentine's day in advance.
However, recently I was scrolling through my Instagram handle page when I came across a very funny photo of a young lady who is also celebrating the Valentine's day in advance.
Although, the name of the Lady is not known but her photo was shared on Instagram by one of the top famous nollywood actresses known Tayo Shobola best known as Sotayo Gaga.
This funny photo was shared with caption "Valentine school uniform" and the photo has really been making wave on Instagram as Instagram users can't stop laughing over the photo. In the picture, a young lady was seen dressed in Valentine's dress that we popularly known it to be White and Red color with men's shoe wore on her feet as she posed for the camera on the natural floor.
Interestingly, what I think really caught people's attentions about this photo of the lady was the kind of shoe she was seen wearing in the picture. The shoe really got many people laughing on Instagram and many people talked about the shoe as they reacted to photo.
Checkout the photo below!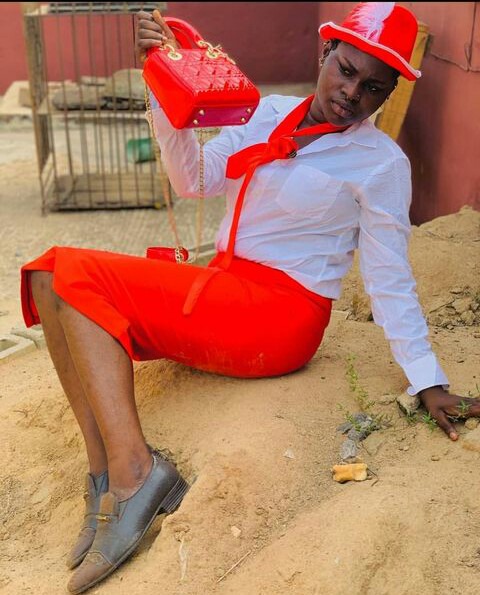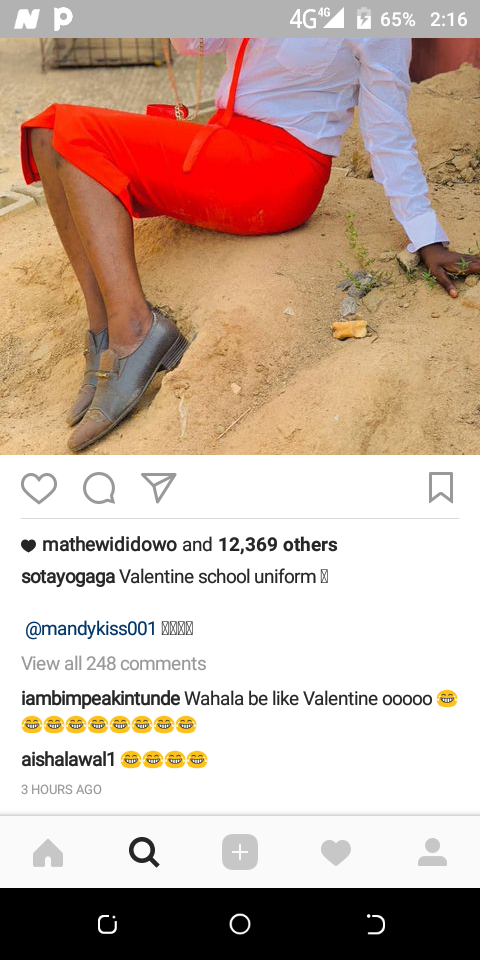 Checkout some reactions over the picture underneath!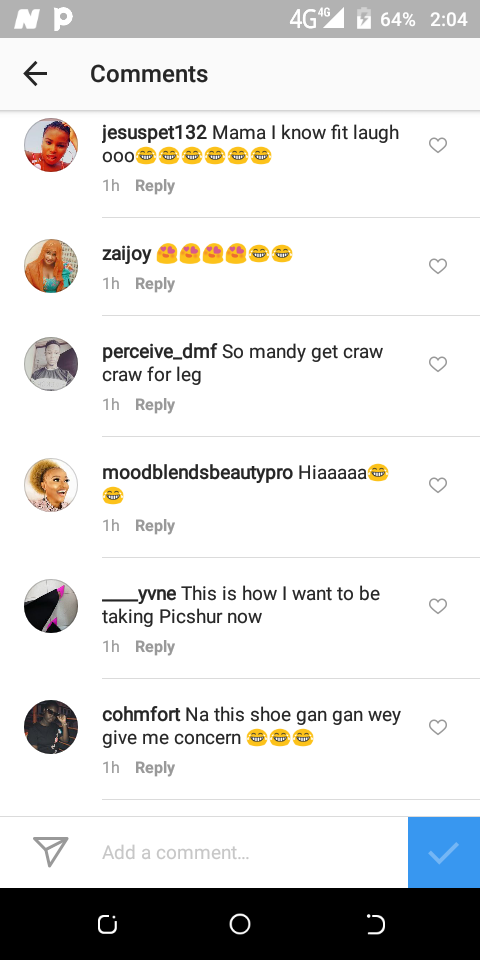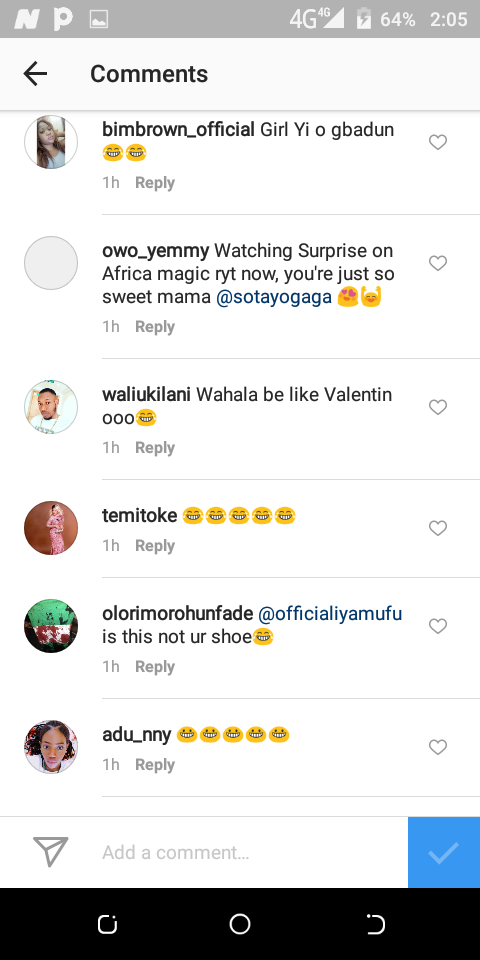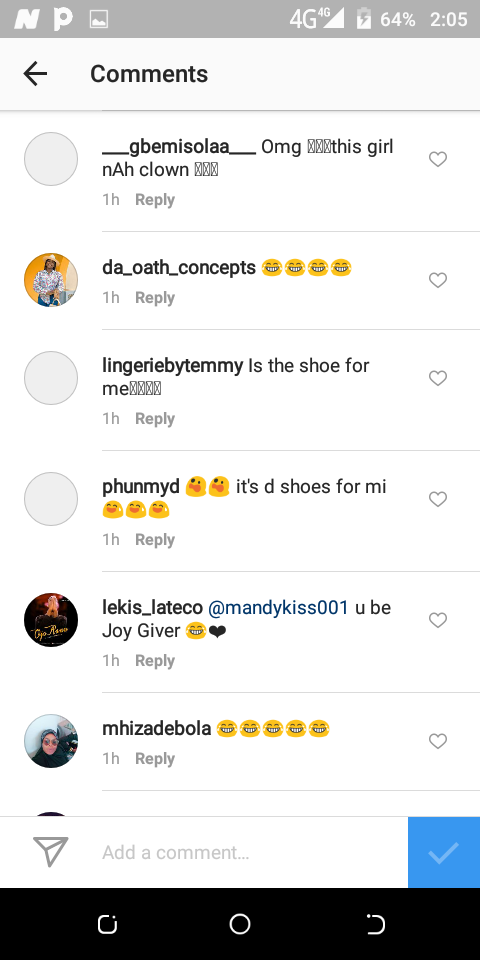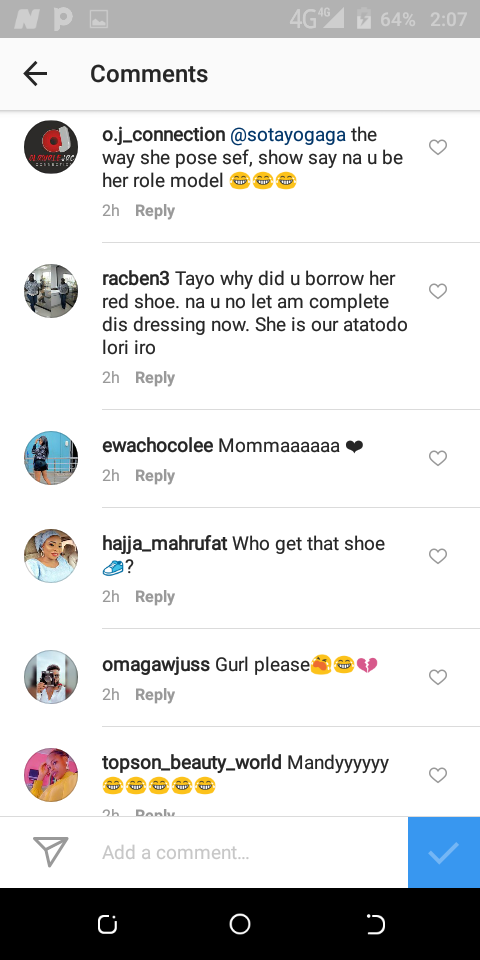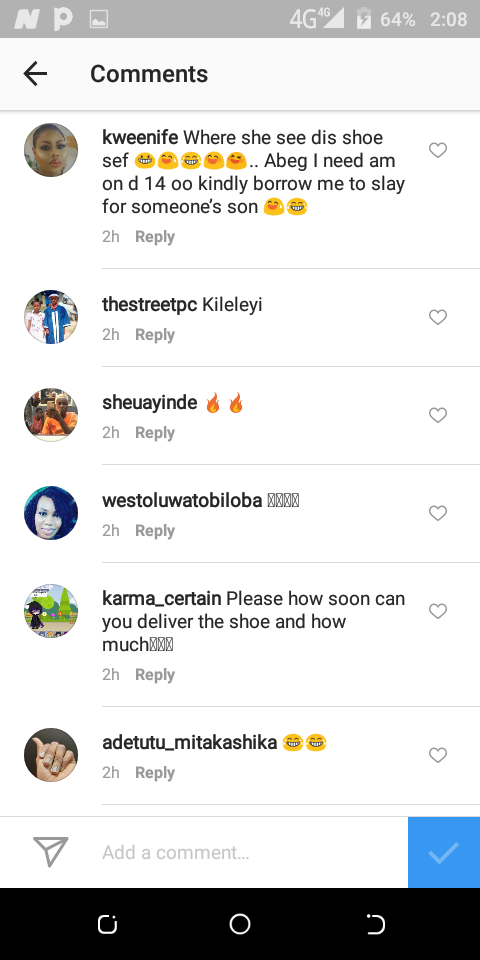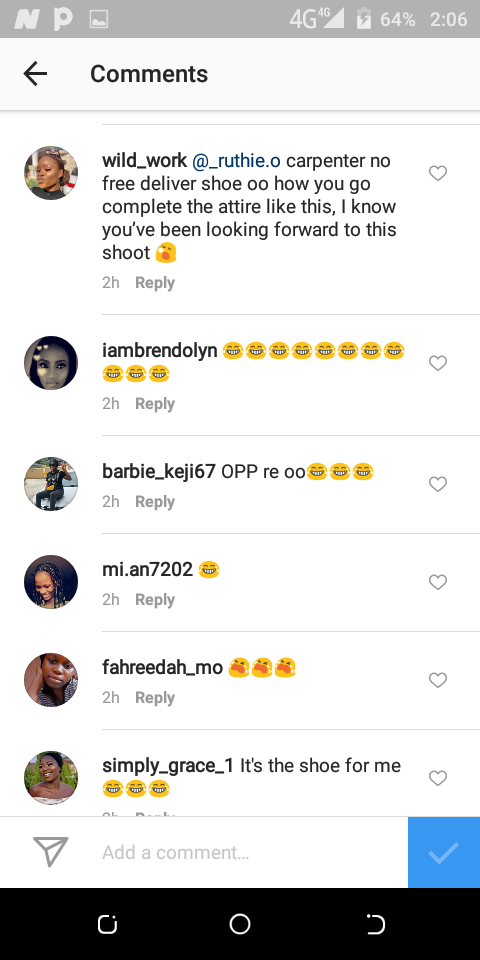 Thank you immensely for your time. Wishing you a happy Valentine's day in advance. Have a great day!
Content created and supplied by: Herbax (via Opera News )