For someone to be beautiful is a natural and a God given gift which most people have, God created everyone in his own image and makes everyone the same in the sight of God.
Everyone has their own beauty, some maybe inner beauty while some maybe outside beauty.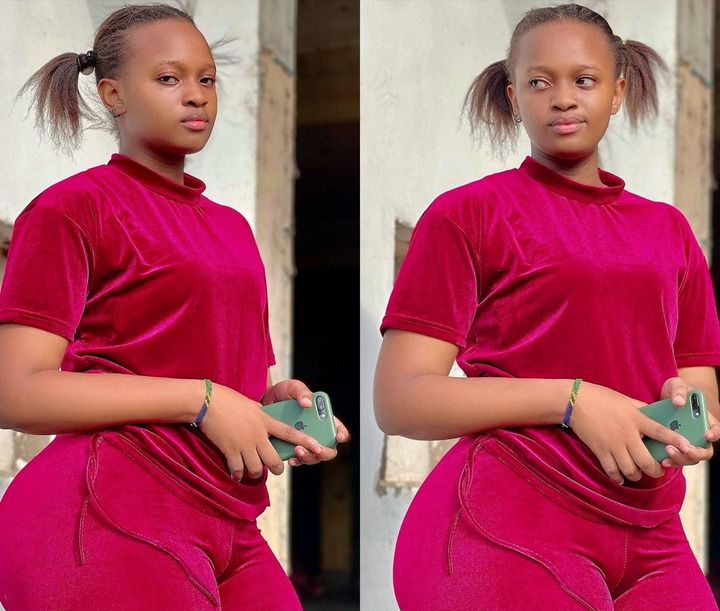 Recently a young beautiful lady which goes by the name PRINCESS asked people on Twitter what came into their minds after they first time they saw her. A screenshot of the post below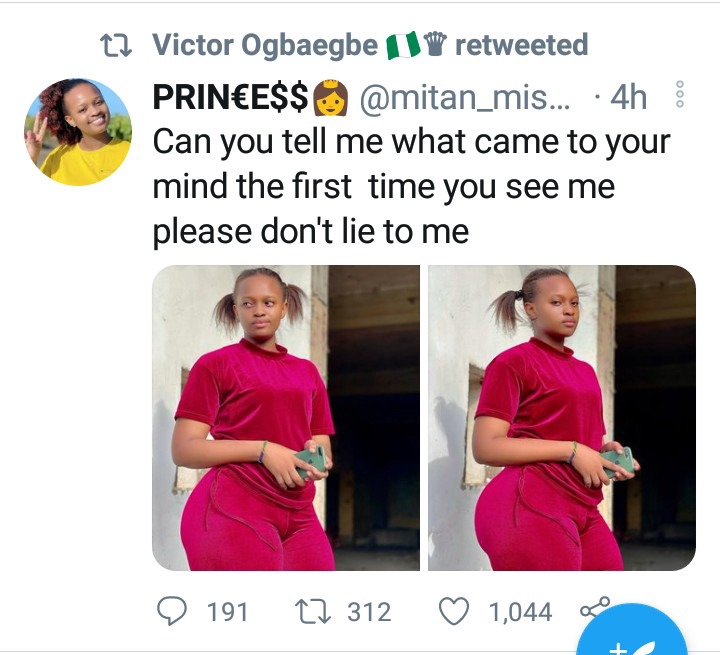 After she made this post on Twitter many people reacted, a screenshot of the reactions below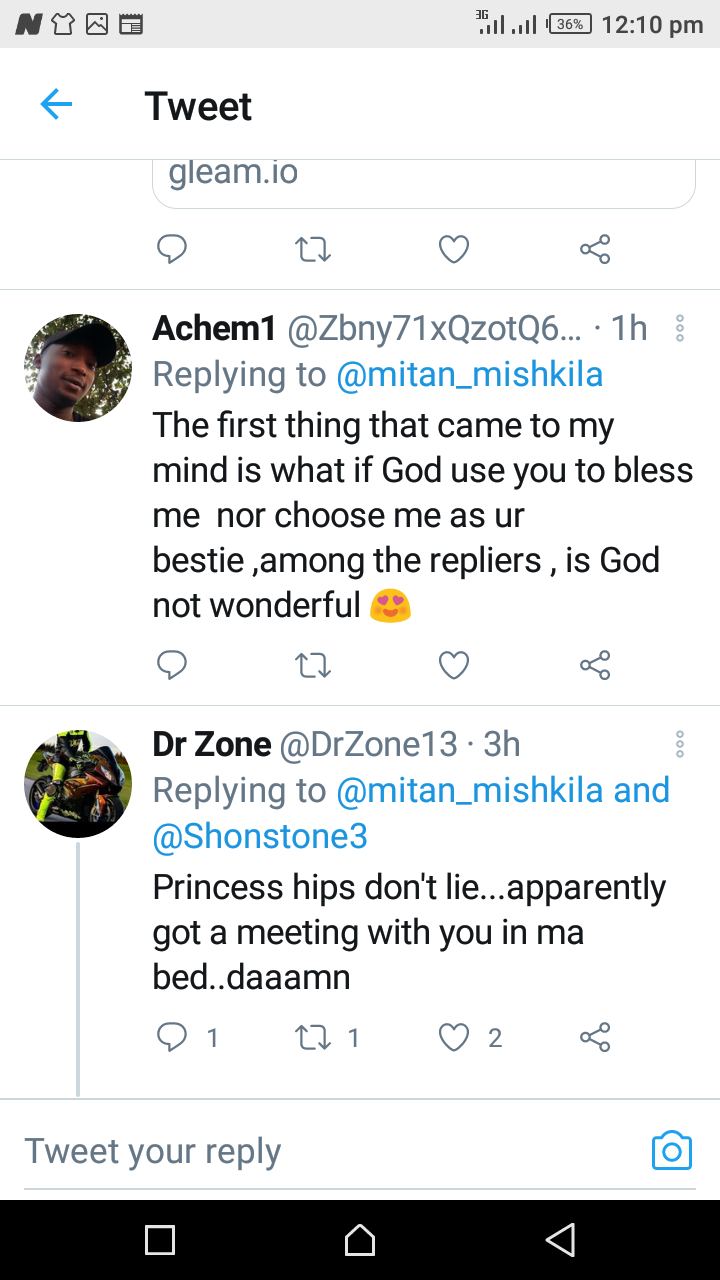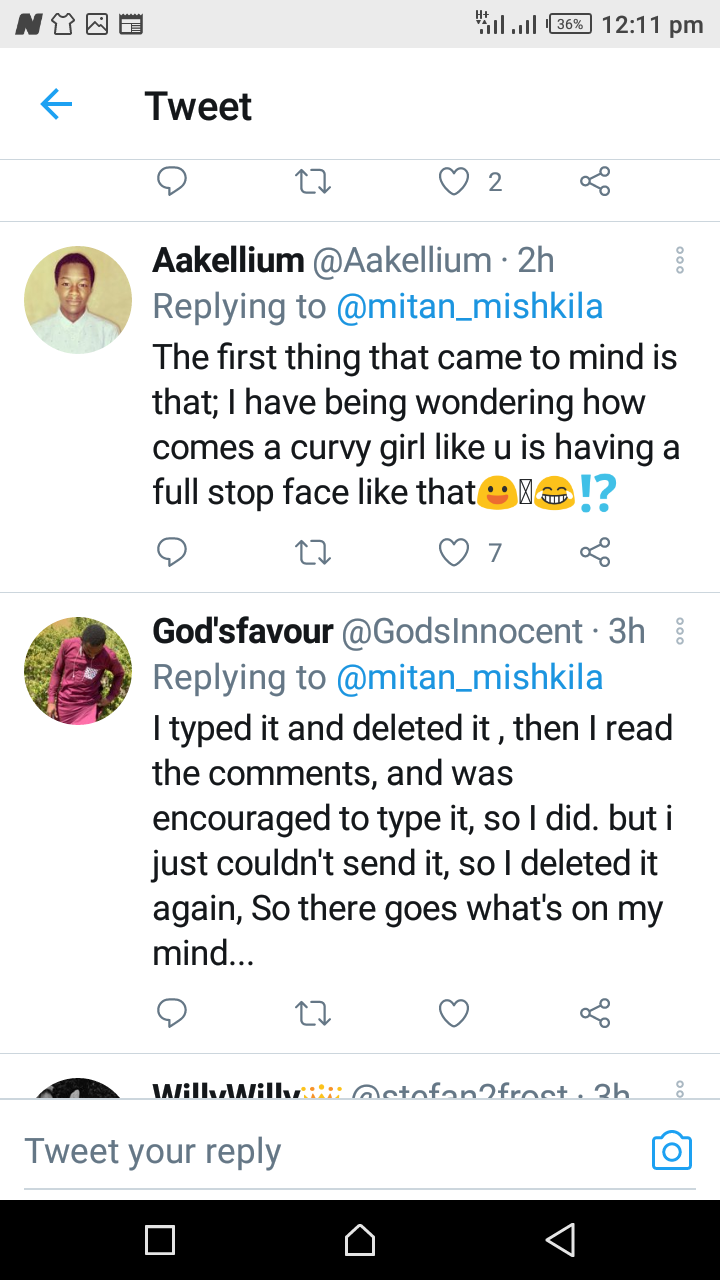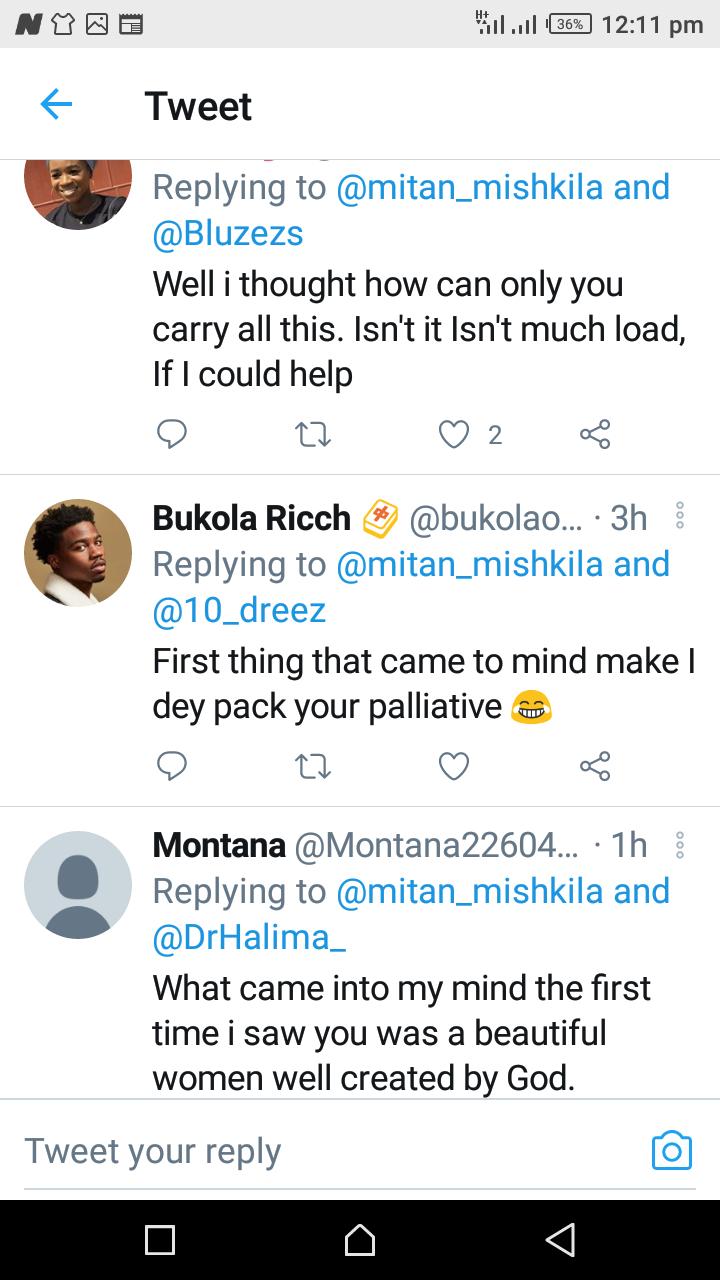 See full pictures of the beautiful lady below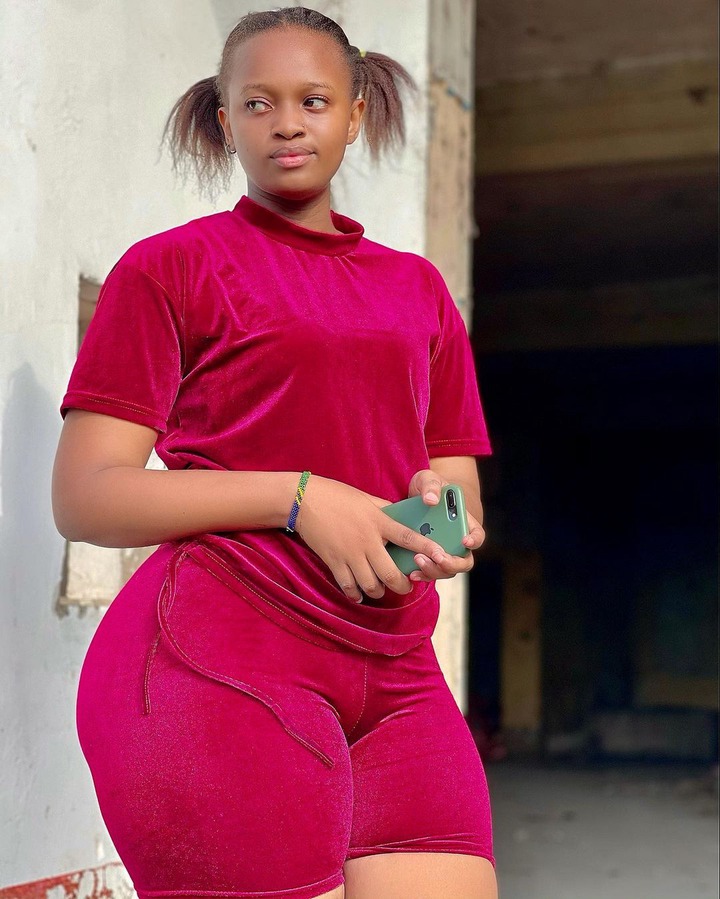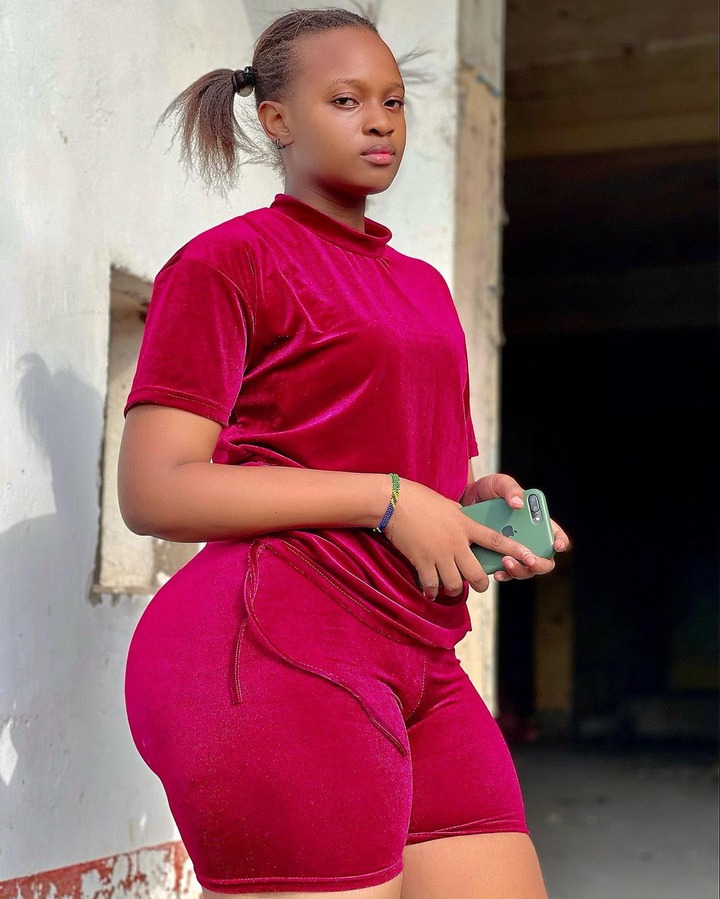 What could have made this lady ask such a question, in my opinion she thinks highly of her self for she to come up with a question like that.
She is beautiful though!
Please share with us your thoughts and please follow us for more updates and gist.
Content created and supplied by: REALWRITTERS (via Opera News )