Bobrisky had promised a fan a week ago that he would get her certain gifts for tattooing his face on her back, and he has used today to fulfill those promises. First of all, he gave her the one million naira six days ago, which he had promised her by signing a cheque for that amount. That money is a very big deal in this economy, and Bobrisky must have a good heart in order to fulfill that promise.
A screenshot of the cheque Bobrisky posted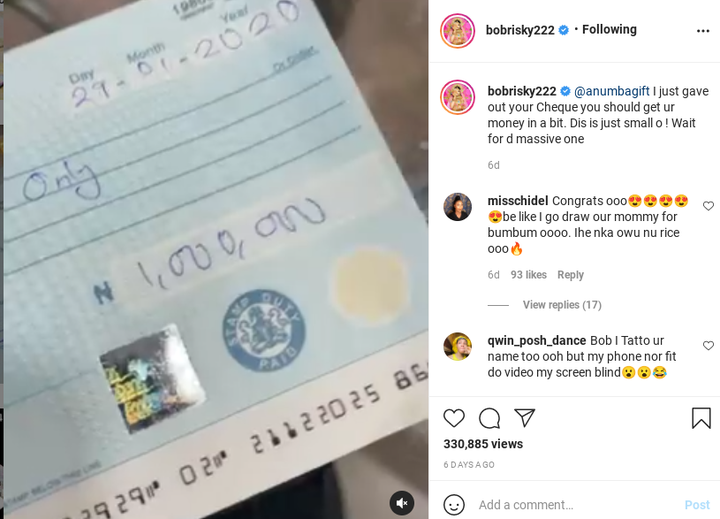 Secondly, he took her shopping, and judging from the receipts, Bobrisky had spent over five hundred thousand naira at a go. This was just one of the many gifts he promised her, and there were more to be fulfilled.
A screenshot showing the receipts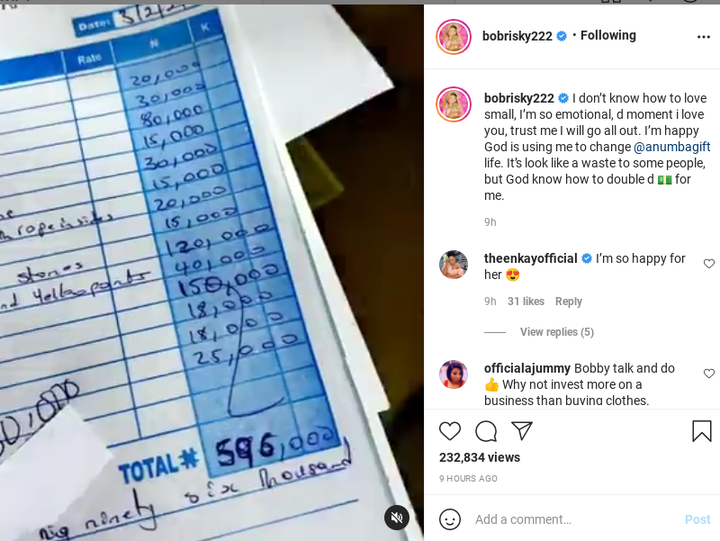 The third gift Bobrisky got for this woman was an Iphone 12, and judging from the fact that this phone is less than a year in the market, it must have cost a lot of money. However, Bobrisky seems ready to stay true to his words about getting her gifts.
A screenshot of Grace holding her new phone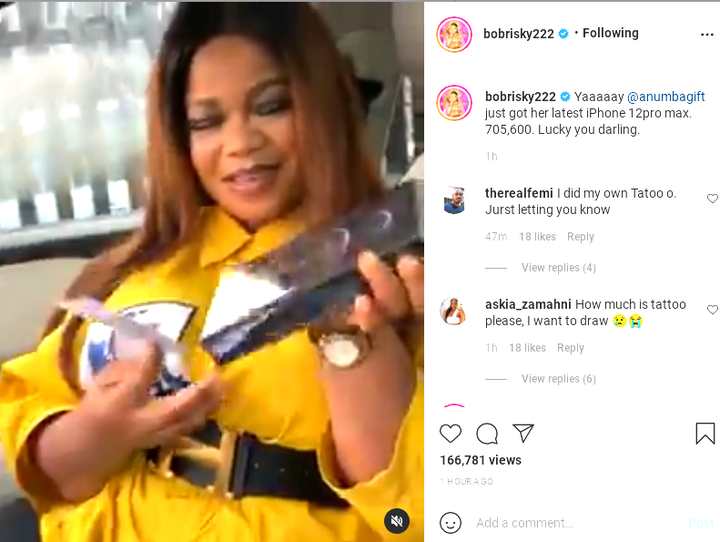 It is possible that the true purpose of Bobrisky documenting all these deeds on Instagram is to avoid doubts. There will always be people who will doubt the authenticity of his promise, but his posts on Instagram will help to clear the uncertainty in their minds.
A picture of Grace and Bobrisky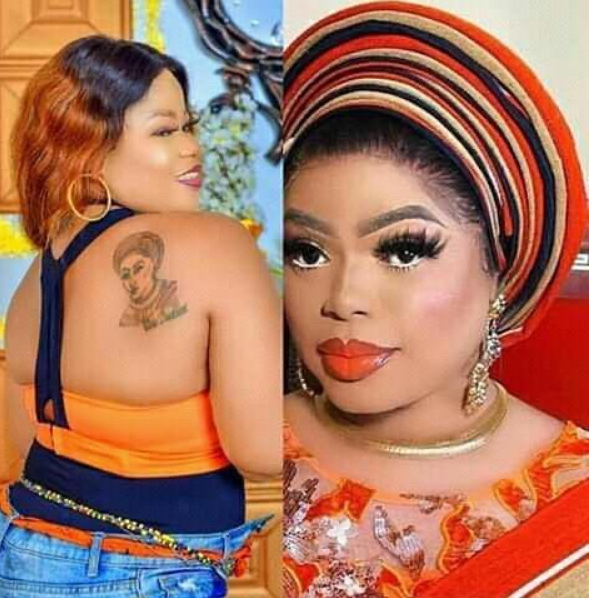 In conclusion, Bobrisky has spent over a million naira in a day in order to get gifts for his fan. It is quite surprising that one would go through such lengths to express gratitude for a tattoo, but Bobrisky has driven a pint home. He appreciates the support of his fans, and that tattoo clearly meant a lot to him. As for the lady in question whose name is Grace, this is a great opportunity for her to invest money which she has gotten because of loyalty. Hopefully, more fans will be encouraged to display their loyalty.
Content created and supplied by: RetroHeart (via Opera News )