Pastor Pacifies Bride As She Weeps After He Cancelled Her Wedding Ceremony Over Lateness To Church, That Got People Talking
(See Reactions, Photos & Video)
This gist I am about to share with you is an interesting one and sad at the same time, due to its nature of what happened in a church between the Pastor and a groom and his bride to be. So stay tuned as I unfold in detail the full story which took place in Abulema in River State.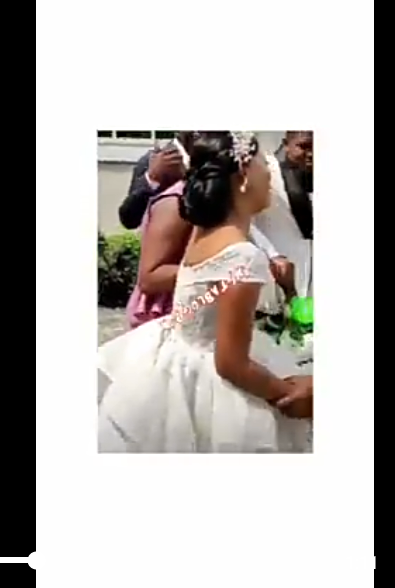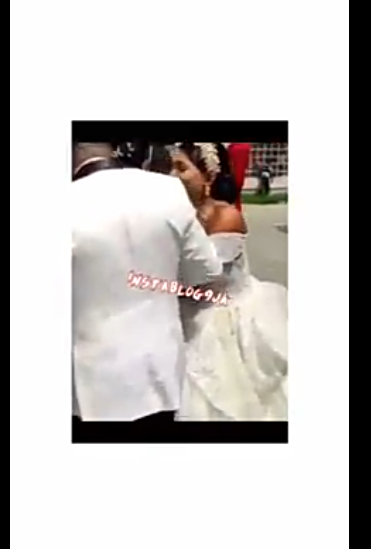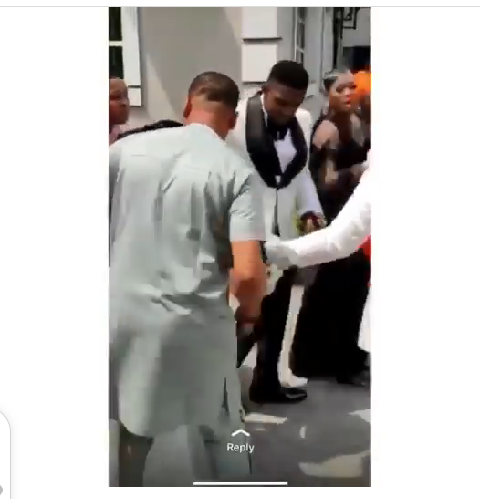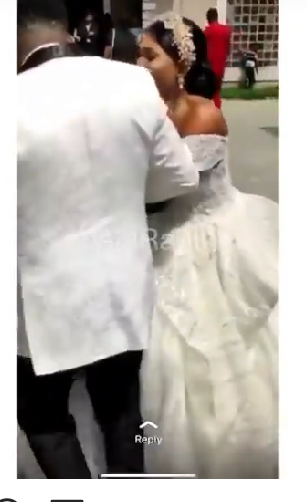 Like seriously, this is a very bad situation that befallen and the bride and groom to be who were supposed to be wedded today the 6th day of February 2020. According to the online platform that shared this post, said the pastor of a particular church in a town in River State spoiled the beautiful day for this couple to be by canceling their wedding ceremony over the fact that they came late to the church.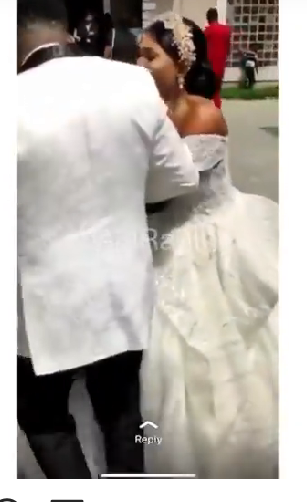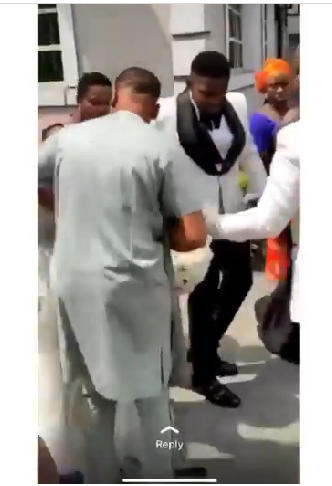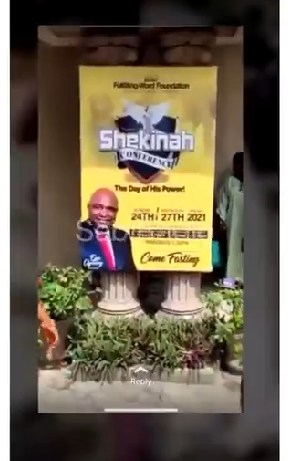 Although I have been hearing how Pastors threatening members about canceling their wedding ceremony if they ever come late to church, but not in one day I have seen them canceled any wedding, even though the couple defaulted.
But today I have seen it for the first time since I came to these earth over 4 decades now, if I may ask, is there anything thing to this cancelation or is it just for the mare lateness that can be overlooked. And now see how this beautiful light skin bride is crying uncontrollably as her day has been shattered by this said pastor because she was 5 minutes late, and he still could have the mind to pacifies her not to continue crying. Like seriously.
The major reactions of people imply that there must be something between the lady and the Pastor, if not why spoil her day and still have the mind to pacify her to be calm. In my opinion, I want to believe there is more to this story that we are seeing with our two necked eyes and still can not pinpoint what is it.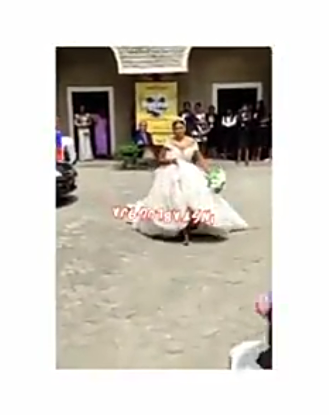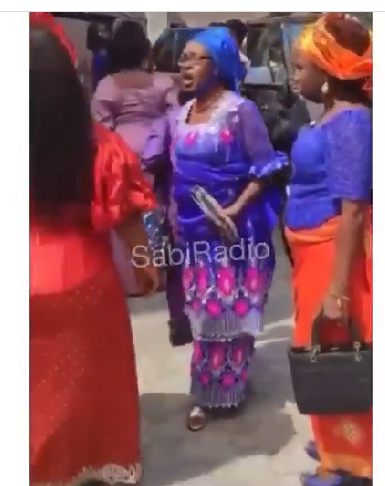 If I may ask, where is the place of forgiveness for wrongdoing? Is this a near success syndrome that is coming upon this lady? Couldn't the Pastor try as much as possible to overlook their shot coming and wed them, then later rebuke both parties? Instead allowing things to get in this manner that the whole church is now a talk of the town and his name entertaining the internet that a man of God did and that.
Wow! This is indeed heartbroken and disheartening of anyone to treat people in such a way regardless of their behavior or what do think dear readers?
Do you think the Pastor did the right thing?
Please press and hold down the link to watch the video below 👇
https://www.facebook.com/1437593736471970/posts/2936723813225614/?app=fbl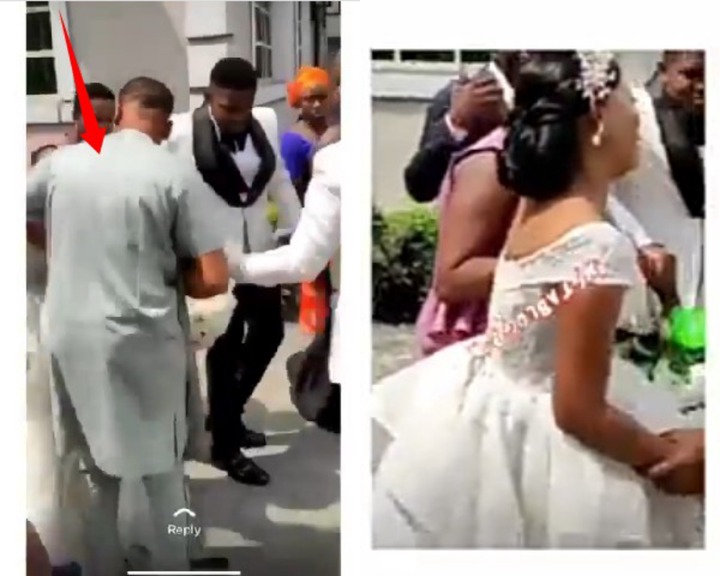 Please feel free to air your opinion below the comments section and kindly SHARE this article with others after reading and hit the LIKE and FOLLOW button for a more entertaining gist. Thanks for reading.
Photo Credit Instagram, Sabiradio, Instablog9ja
Content created and supplied by: 1stladyblog (via Opera News )