Human being are said to be God's precious creations. Both man and woman are expected to be treated equally. Over the year human being have proven to be very smart and interested too. Man and woman complement each other as husband and wife. The world can't do with out a woman and it's the same way with a mam.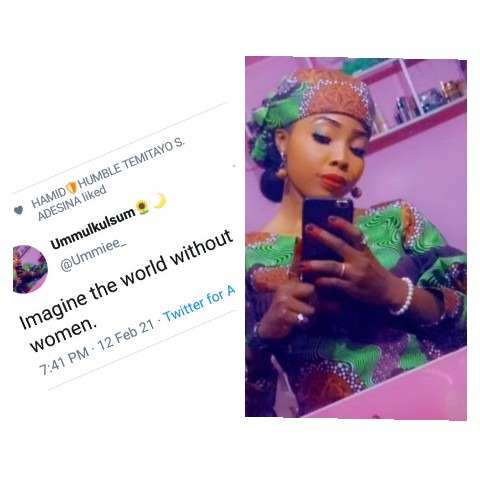 A pretty microbiologist that makes use of a Twitter handle @Ummiee_. On her page it she indicated she is a Microbiologist. She asked a question which caught the attention of Twitter users. She wanted people to imagine a world without women. Those are the type of statements most men don't want to hear in the first place. Most men feels they are always in charge and needs no assistance.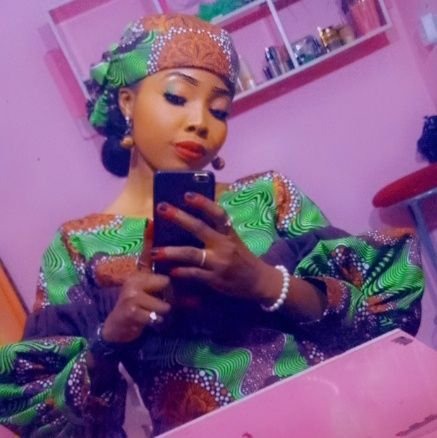 Below are some comments from Instagram users. The most interesting thing about her post is that she took time out to reply most comments made. It all ended up as a conversation between she and some Twitter users.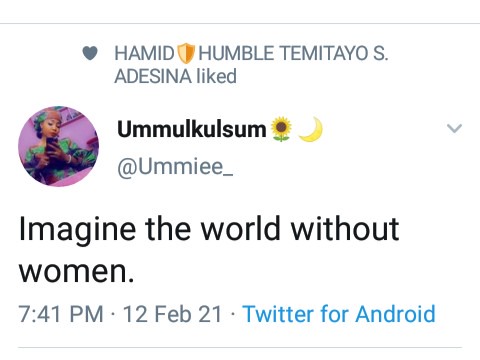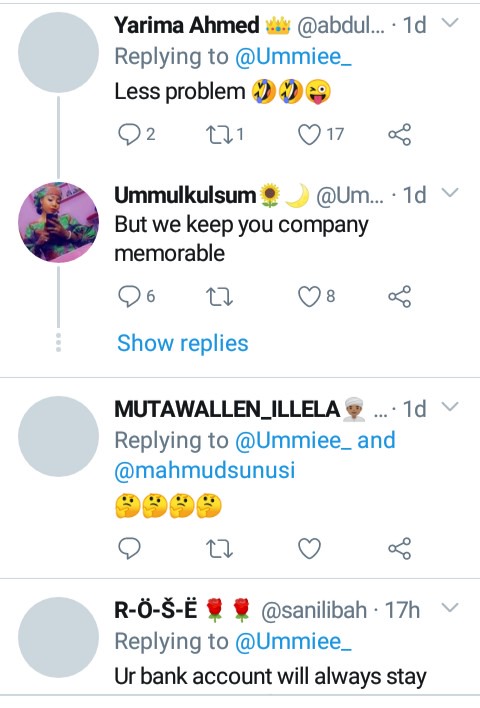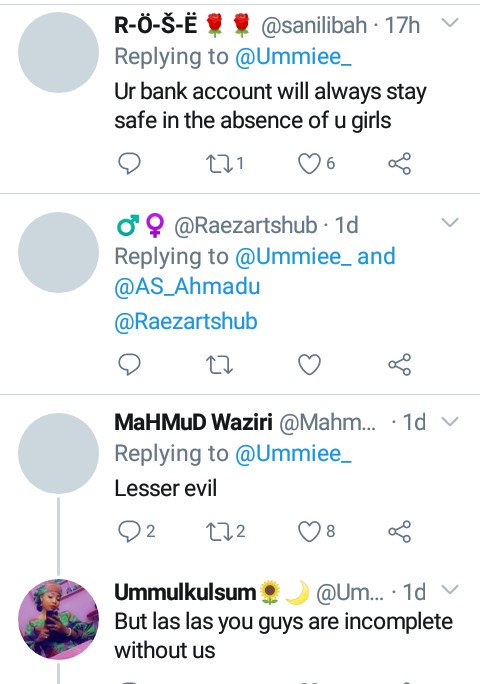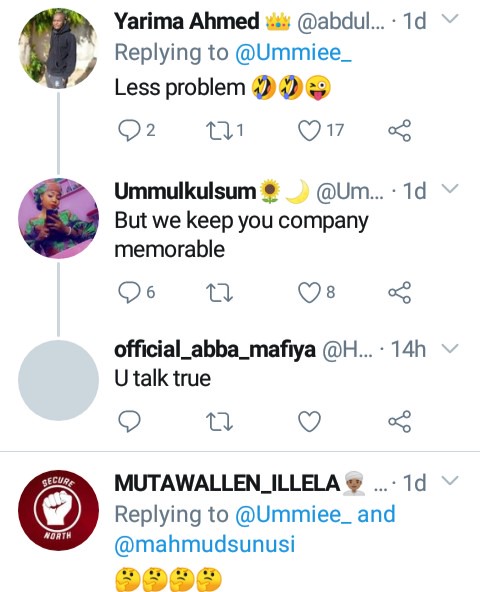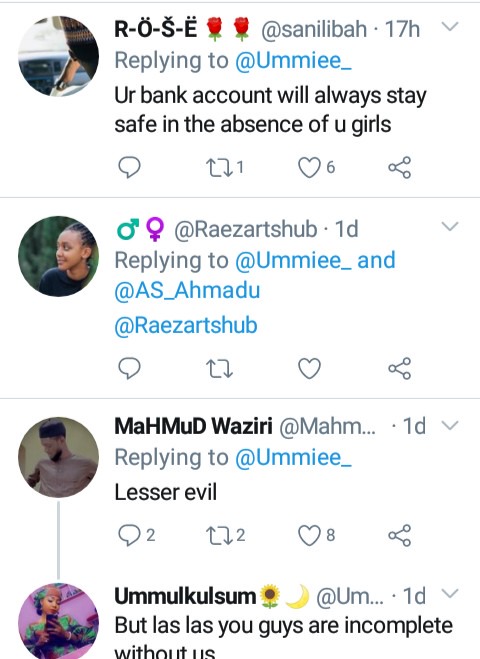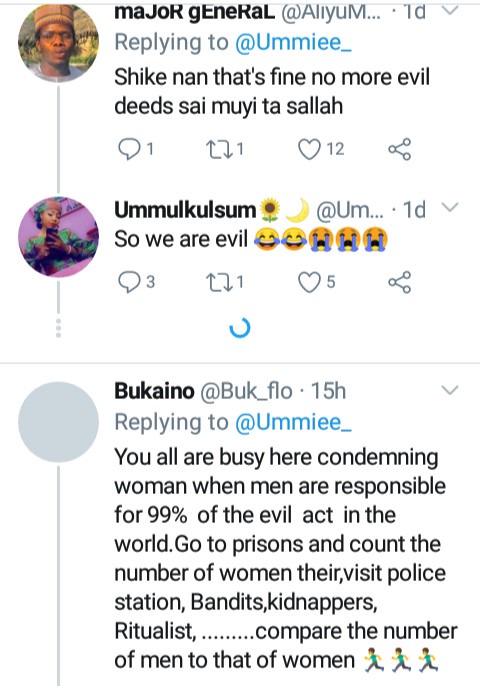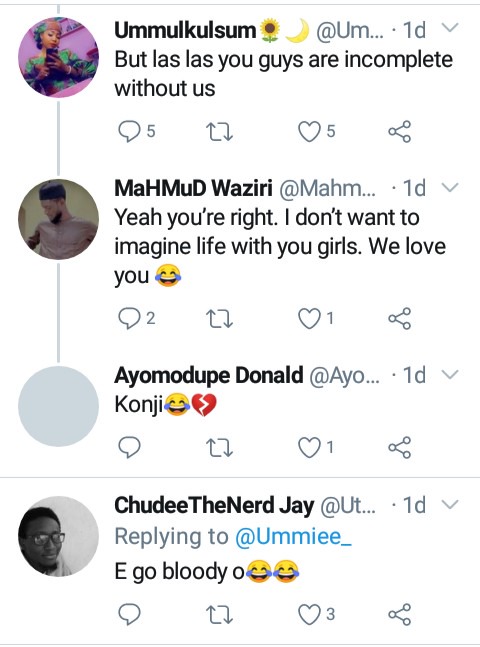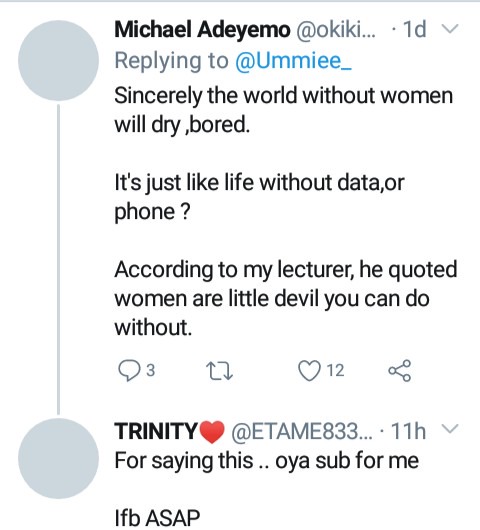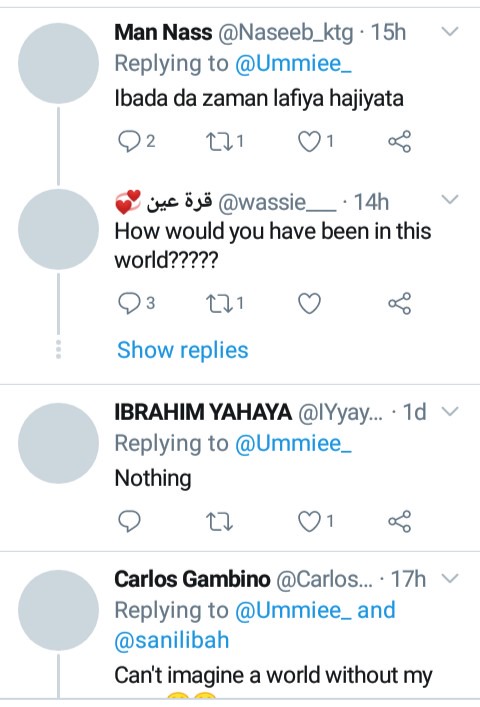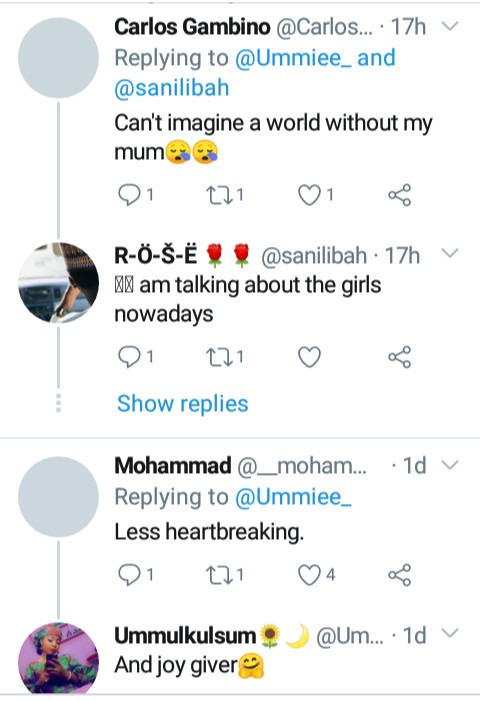 Content created and supplied by: smooth2real (via Opera News )