Being nice is discovered to be one of the good behaviors every humans should learn to master, as a lot of advantages is said to be attached to it. If one is nice, it might not be difficult for that person to see help whenever he/she need it. In a family, being nice can let you to be loved and cherished, whereby most of the family members will always give you the support whenever you need one.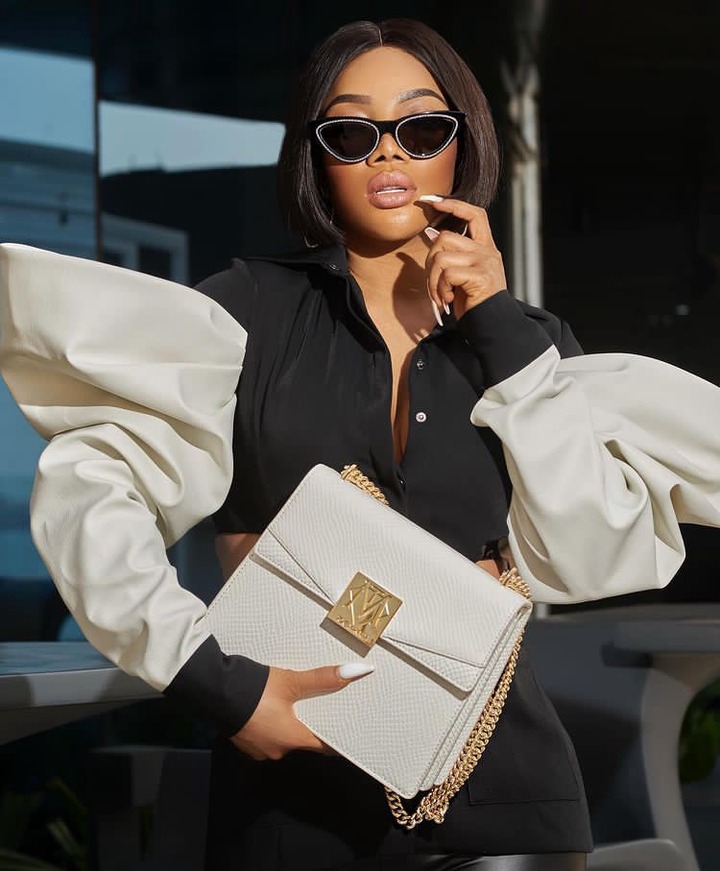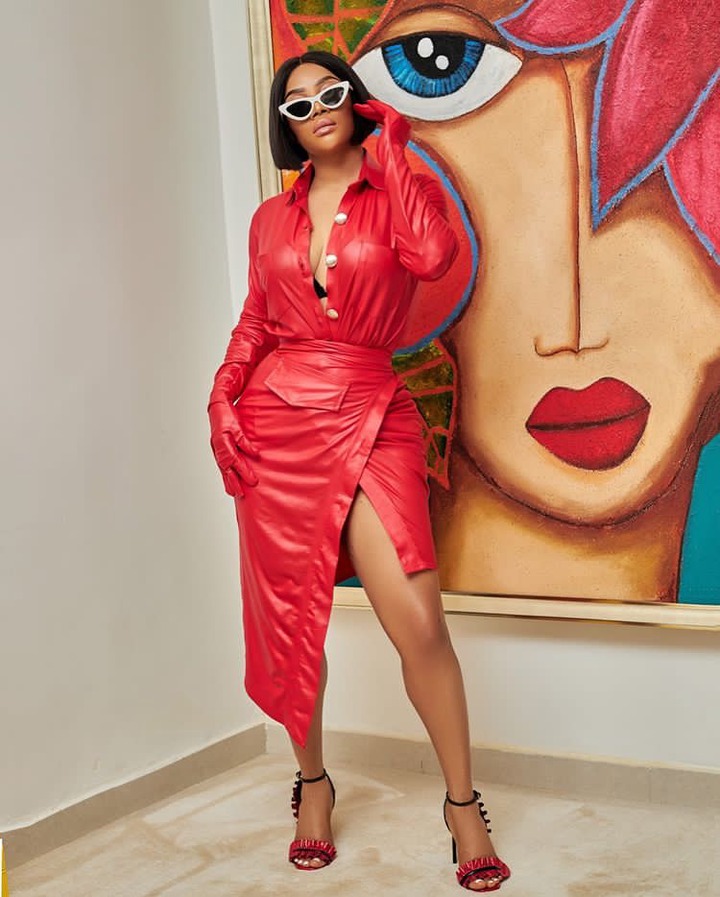 As a Celebrity also, being nice can also make you to have a lot of supporters, as majority will love to be close to you because of your good heart. Choice of word also matter as a Celebrity, as some people might be wishing for your download.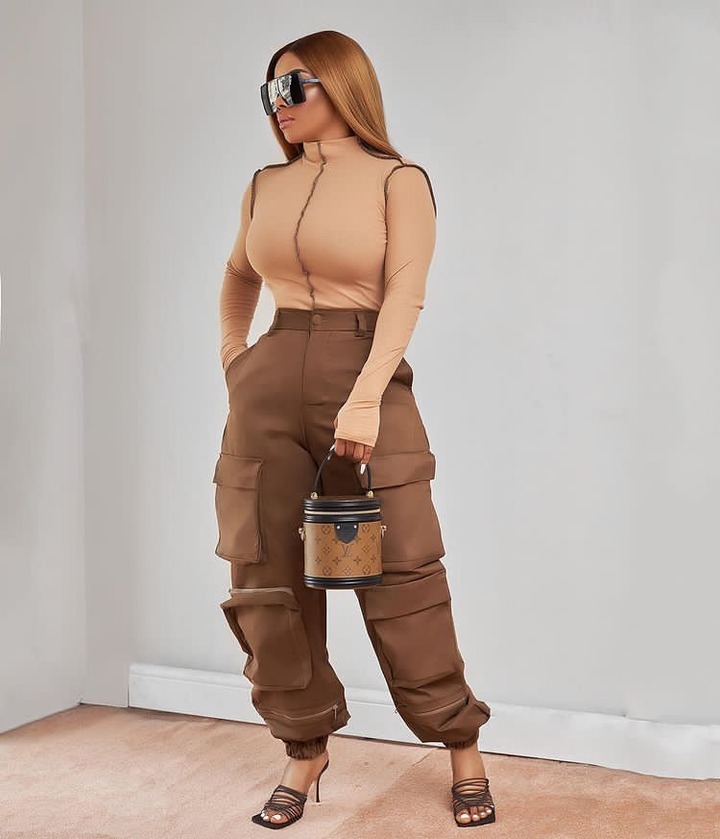 Toke Makinwa who is said to be a Nigerian Radio personality recently took to her Twitter page to reply a follower who ask her a question. The question the follower asked is why getting something from Toke's store is hard, in which Toke Makinwa replied.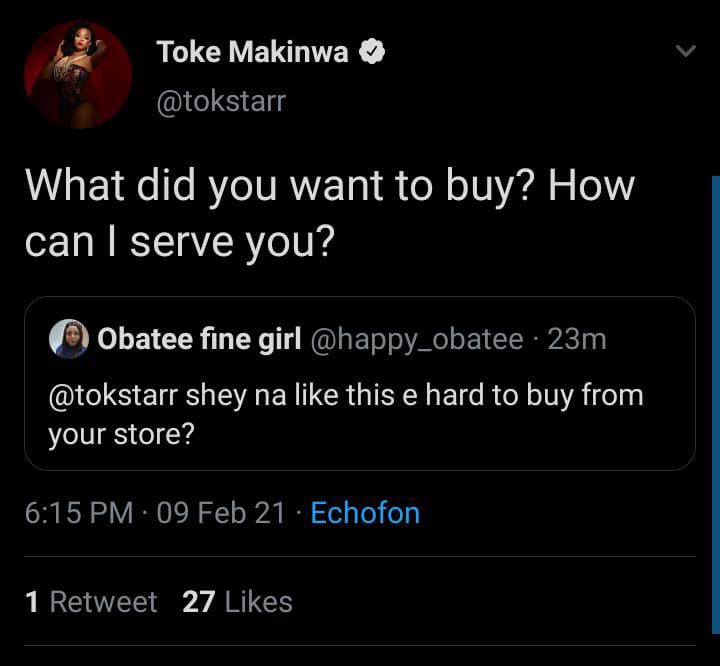 Toke Makinwa's reply to the follower that ask the question states "What did you want to buy? How can I serve you". And the reply Toke Makinwa gave the follower gives me the impression that she probably has a store where she is selling some stuffs.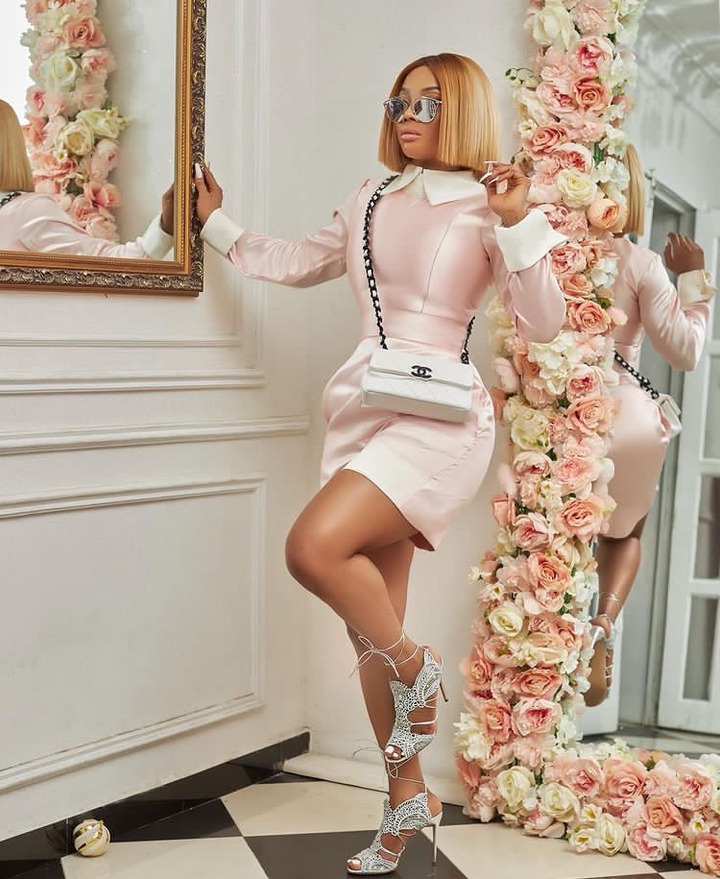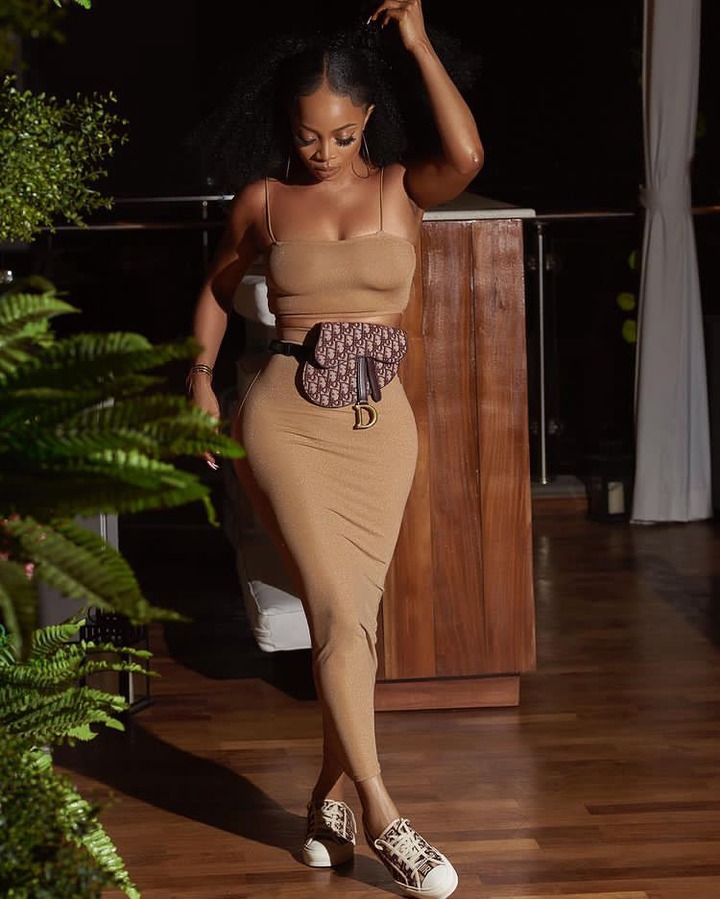 Content created and supplied by: Dvido (via Opera News )