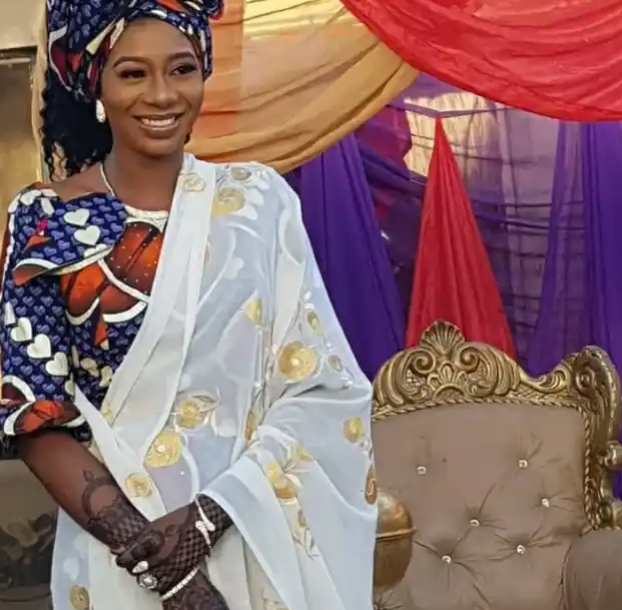 Fatima Mohammed Sadisu KK, popularly known as Fati KK, has remarried after three years of divorced.
This time, however, she did not marry a new man, she moved to the house of her ex-husband, Alhaji Mu'azu Yusuf, a lawyer in Kano.
The marriage was solemnized on Friday, February 12, 2021 at the bride's house in Sabon Kawo, Kaduna.
Mu'azu is her second husband, and they have two children, Ahmad and Yasmin.
In her first marriage, which took place in Kebbi after she was tied up on November 1, 2014, she gave birth to her first daughter, Hafsat, nicknamed Preety.
Film magazine understands that Fati KK used to hide any marriage she was tied to, only to be heard later. She did the same in her first and second marriages.
At the time of those marriages, most people got the news somehow, but the representatives of Film magazine attended the wedding, which they later published details of.
This time, it was only last night that the Kannywood actress posted some pictures of herself posing as a bride at her wedding party.
She also wrote words of thanks to Allah, saying: "Alhamdulillah, Alhamdu lillah, Alhamdu lillah, Alhamdu lillah, Alhamdu lillah… May God grant me peace with my husband.
She did not name her fiancé, but referred to herself as "Mrs M.", which means "Mu'azu's wife", according to the magazine.
A source confirmed to Fim magazine that Fati was staying at her husband's house in Kano.
The correspondent of Fimmagazine tried to hear from the former Actress's mouth, but it was not possible.
The correspondent wanted to find out more about her marriage and the future of a local grocery store she recently opened in Kaduna.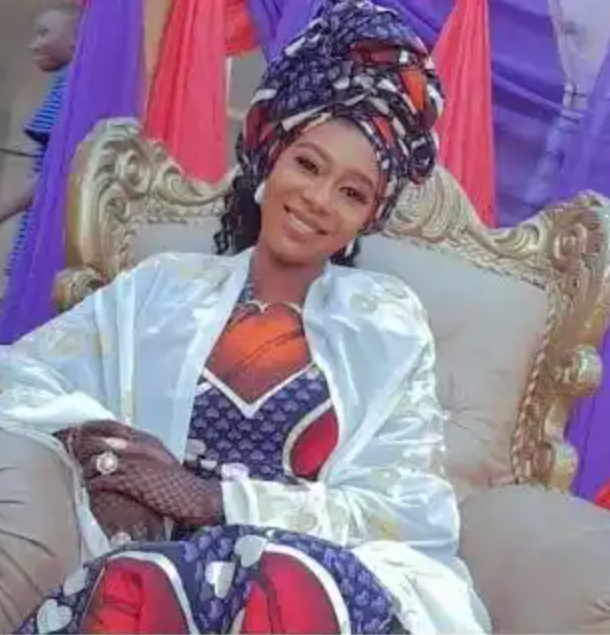 If readers can remember, when her marriage to Alhaji Mu'azu end in 2018, the former actress told Fim magazine in an interview that we published that it was his family who set the trumpet for her. They even teased her.
Mu'azu, at the time, told Fim magazine that it was Fati who turned against him because he set to marry another wife.
But in an interview with Fim at the time, Fati KK denied the allegations made against him by his relatives, saying why not stop him from remarrying after he married her and she also met his first wife with him? She said, he said it to tarnish her image in the eyes of the world.
Well, now everything is over, they have reconciled. Many filmmakers congratulated Fati on her remarriage.
We too pray for God to give them peace.
Content created and supplied by: Abdulmj (via Opera News )