Marriage in the Western worlds is different from what marriage is in the African setting. In the former, marriage is seen as an institution where two opposite genders who have agreed to come together to spend their lives together see each other as two equal persons without any crave for superiority but it is different in Africa.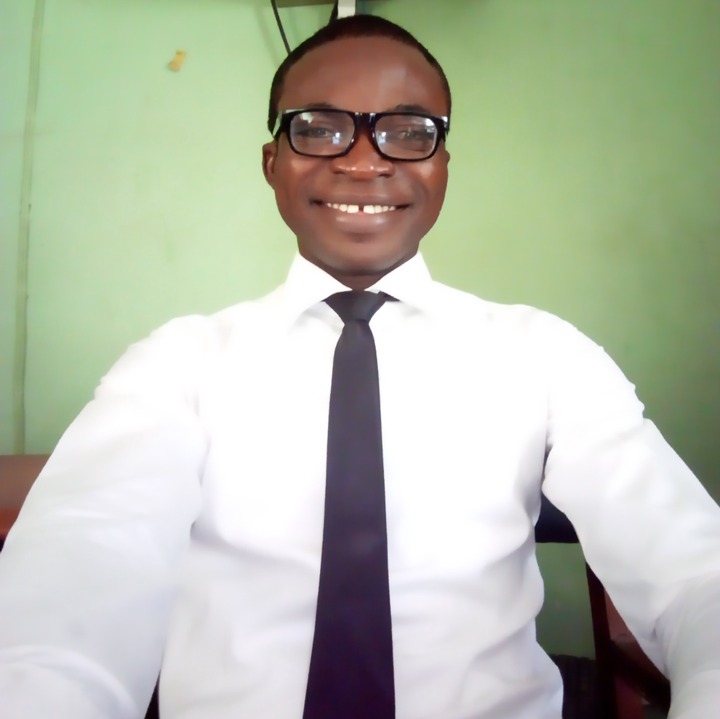 Most people in the African setting see marriage as a slavery ground where the rights of the woman are indirectly bought through payment of bride price. At such, she is to do whatever she is asked to do. In fact, most men see marriage as an avenue to enslave a lady.
One of the tragic things that a young lady would experience in life is to marry a typical African man. A typical African man would practically squeeze life of her through his many unbelievable demands. A typical African man would always make reference to the marriage of our fore parents just to drive home his point.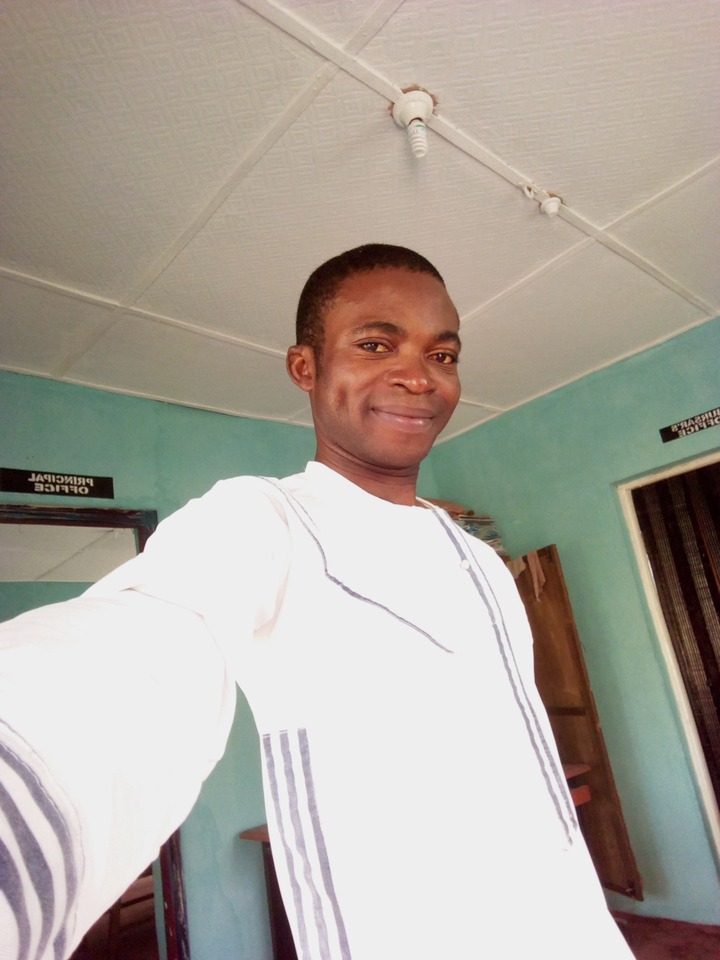 In the quest for majority of men to effect submissiveness in marriage, they would resort to enslaving the lady they get married to in all their dealings.
Although the man didn't state it, I am sure he made the post from the angle of submissiveness. Take for example, 8 decades ago, when our foremother served our forefathers food, they do so in a kneeling position. To the men, that is how to display submissiveness.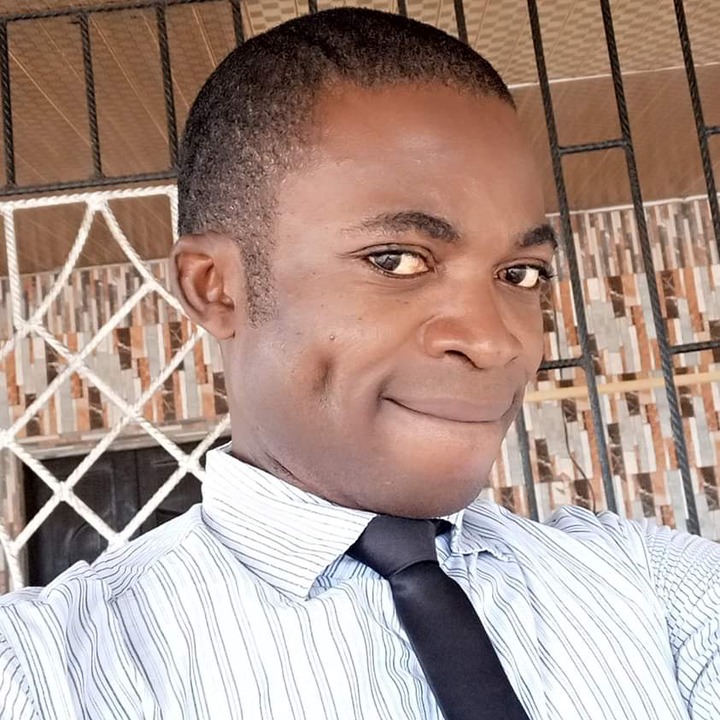 According to the male Facebook User, he posted that, an African lady is expected to serve her husband food while kneeling down and even remain kneeling until he finishes eating. He added that, any lady that can't do that is not a wife material.
"As an African lady, you are to serve your husband food in a kneeling position and remain in that position until he is done eating. If you can't do that 👆, you are not a wife material.🏃🏃🏃🏃"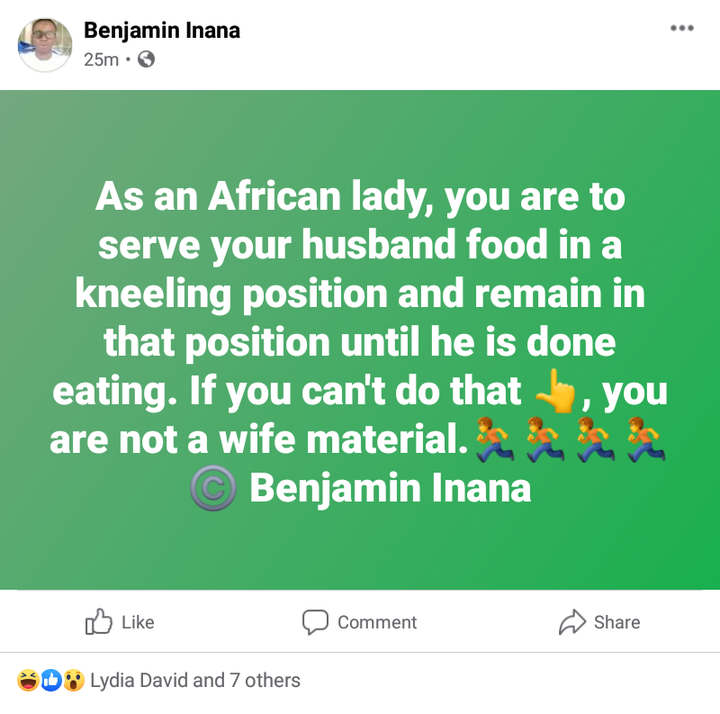 In this part of the world, a woman has to pass through hell and all manners of embarrassment just to prove to a typical African man that she is submissive and also a wife material.
Quick question. Ladies, what will you do if you marry such a man that would want you to kneel down while serving him food and also remain keeling till he finishes eating?"
Men, what is your take on what he said. Do you agree with him?
Content created and supplied by: BornWriter (via Opera News )