This is just one of the funniest things I have heard in a long while. A man Olayinka by name has on his twitter account asked a question; "So if your wife has a surname that can open doors for your kids. let's say the daughter of Alhaji Dangote( is your wife) , whose surname will you give your kids?Your own surname or that of your wife."
In reply,Chidi okereke tweeted his own response to the question." You think because my wife's father is Dangote, my kids will take the name too? I am here to tell you that you are absolutely correct. I am changing my own too. Chidi Okereke-Dangote."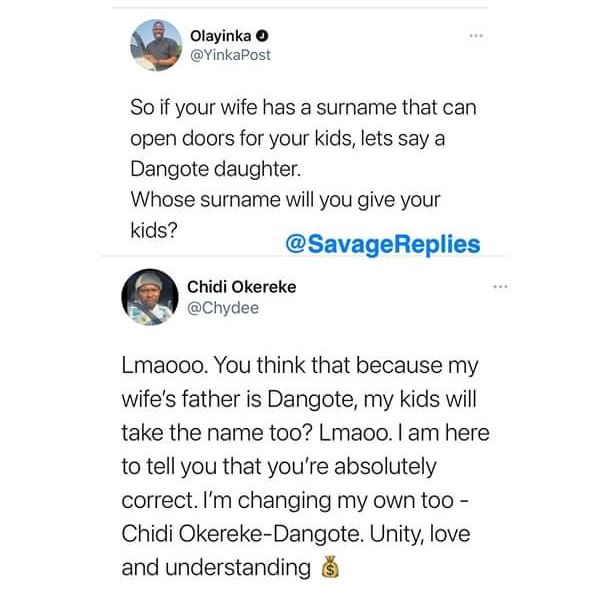 The young man doesn't mind giving up his own surname and allowing his kids bear their mother's surname. This is something men don't agree to ,changing their surname to that of their wife instead of the reverse being the case. But this man has said that if he were to be in such shoes of marrying a lady with an influential surname,his children will not just be answering the name ,he will also join them to answer the name.
Moral of this joke: Work hard , make yourself proud, work persistently to become great and make a good name for yourself. Everyone likes to identify with success ,so be successful.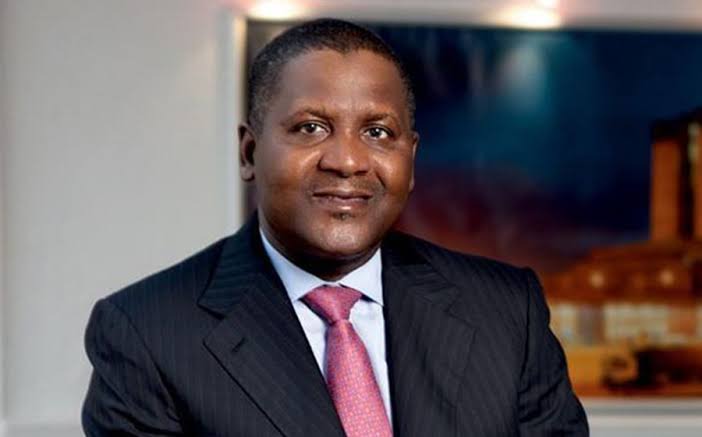 Content created and supplied by: RosyB (via Opera News )