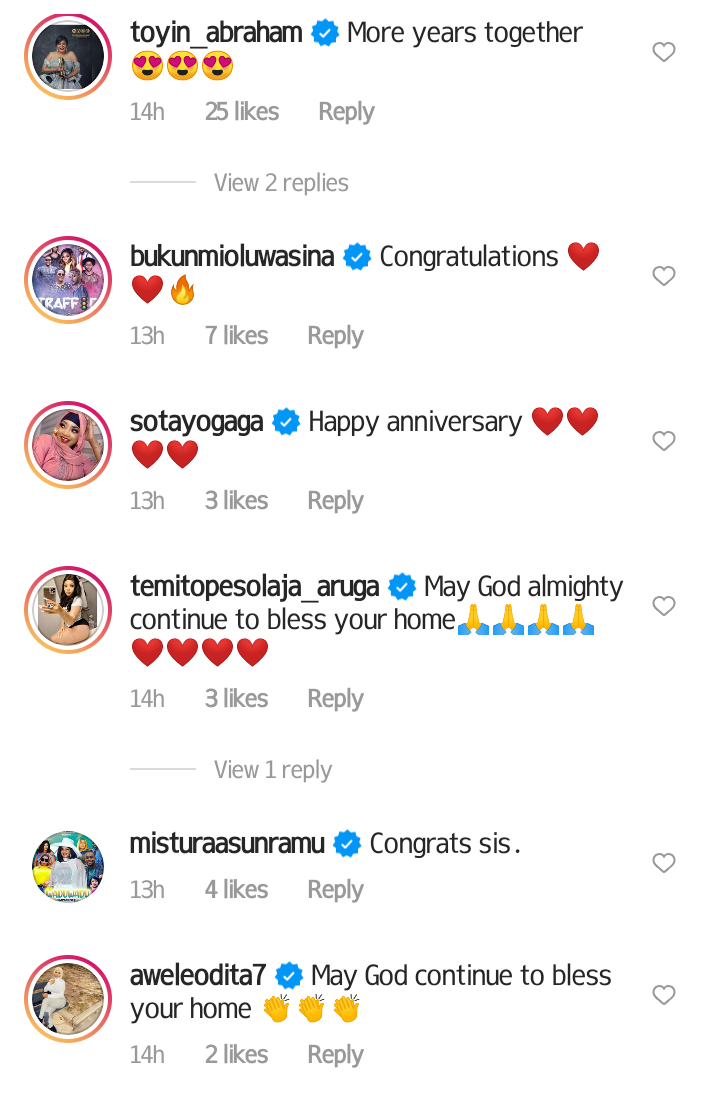 Wedding anniversaries are very special occasions because it is a time to give glory to God for his goodness, most especially, for sustaining the marriage because not every marriage lasts. So when a couple are celebrating their wedding anniversary, it is more than just a celebration of love.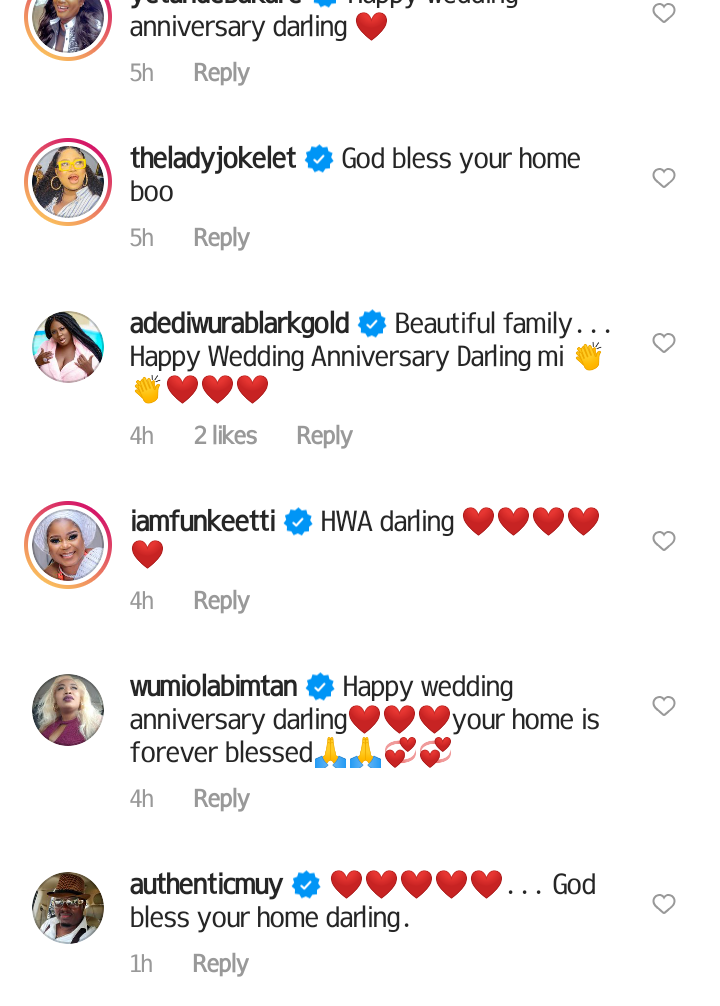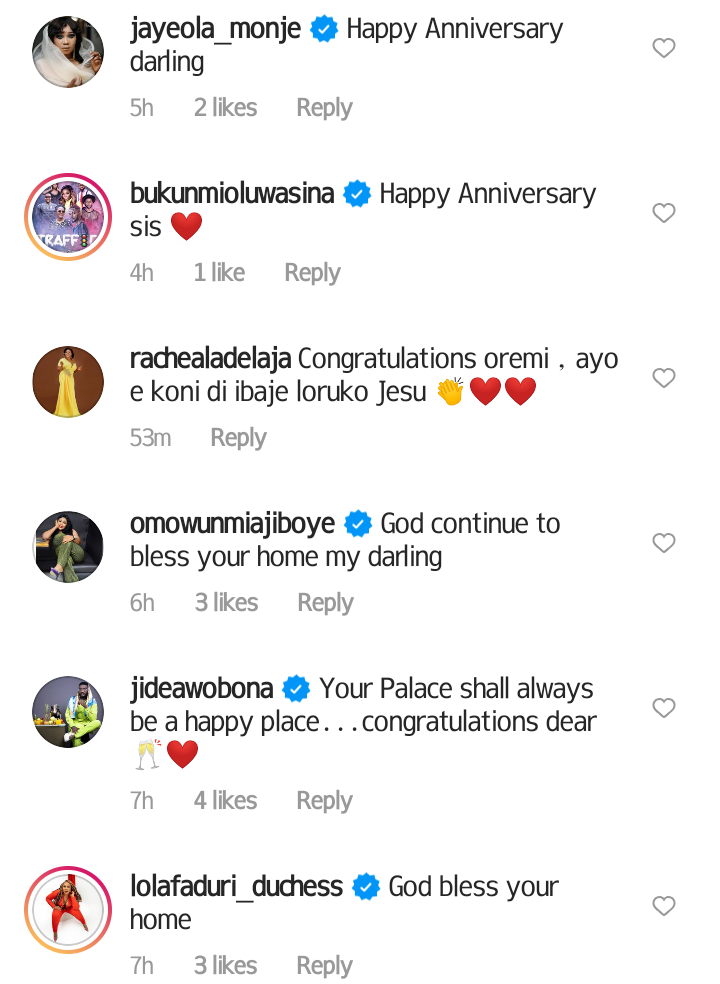 Arike Abiodun Best has been married to Adeshina Olanrewaju Alabi for 5 years now, God had blessed the family with 2 boys and they are grateful for all these and fellow actors like Toyin Abraham, Muyiwa Ademola, Jaye Kuti, Mustapha Sholagbade and more were there to celebrate with the couple with their well wishes online, wishing them many more years of goodness.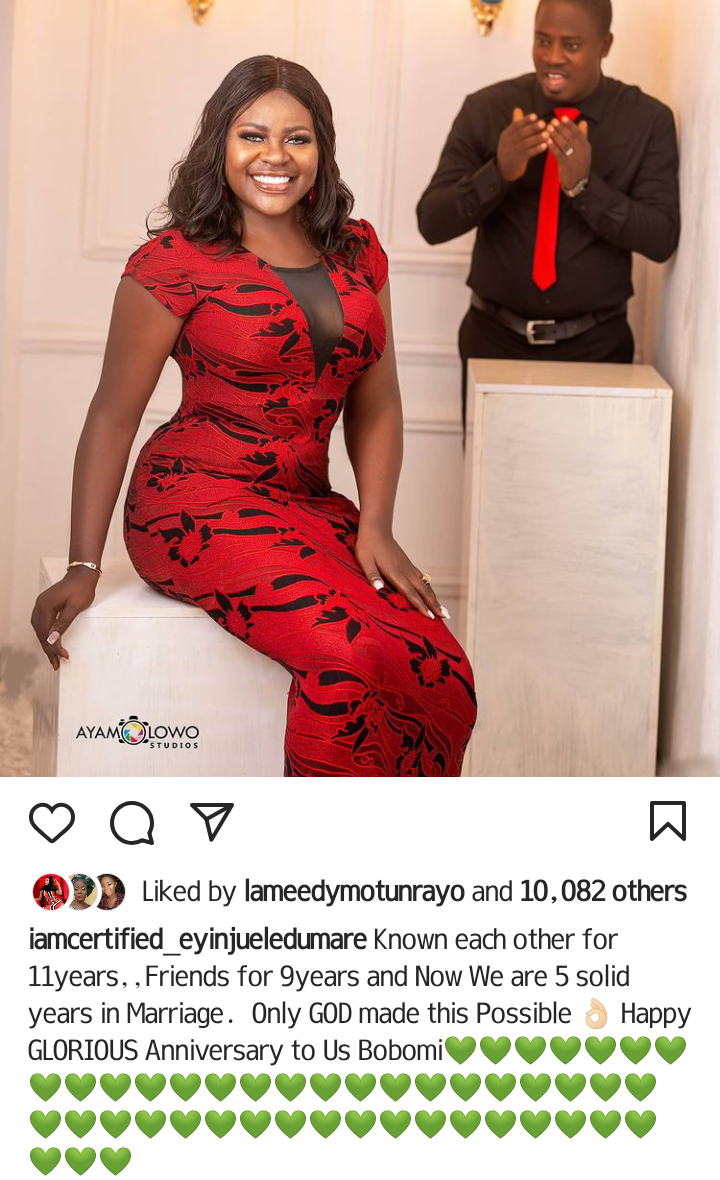 Arike who wrote several epistles as captions of the beautiful photos released is basically grateful to God and her mum who has made her life worth it, she asked friends and fans to help thank God because nothing would have been possible without him.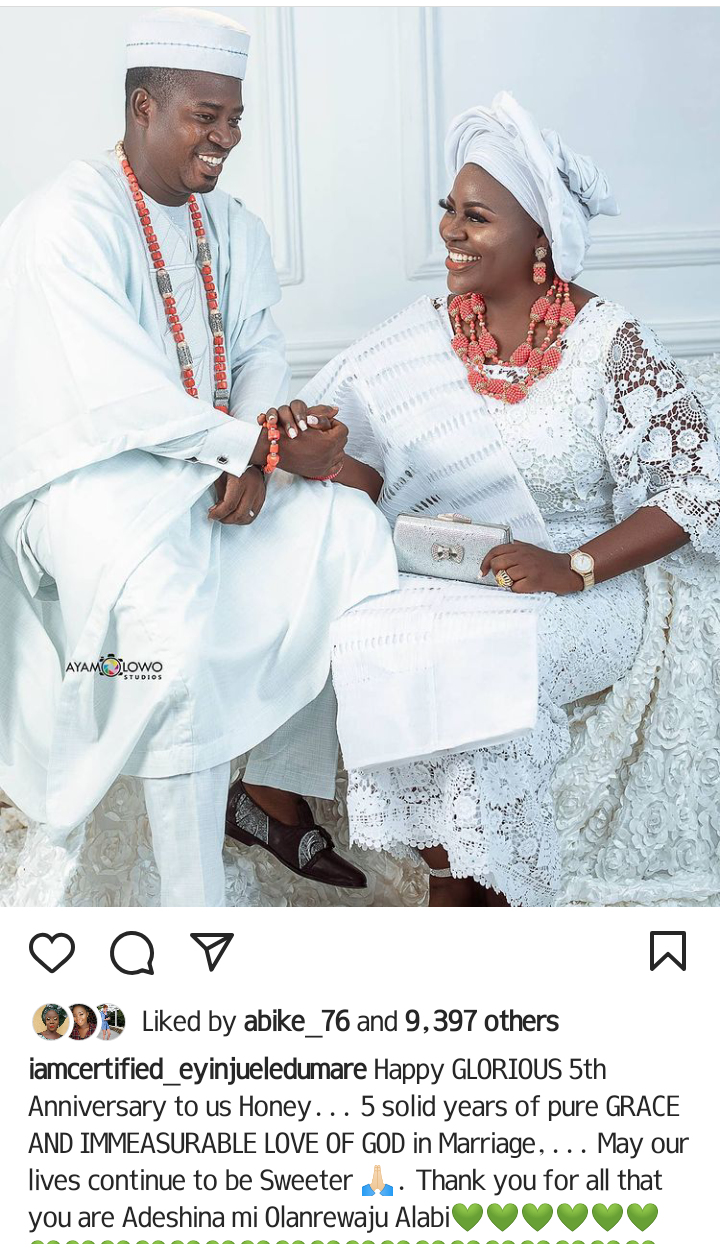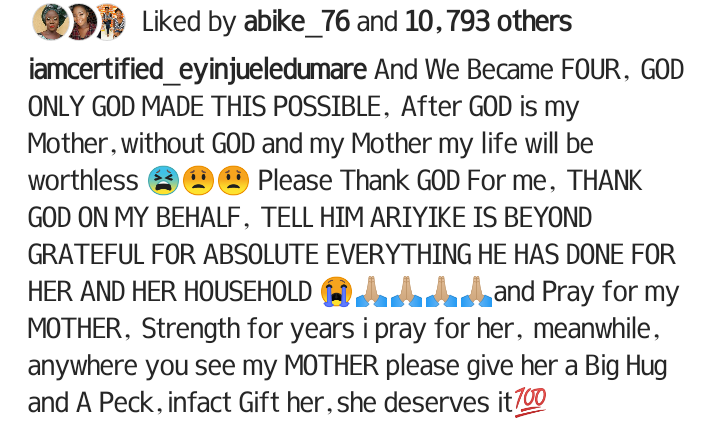 She said her 5 years of marriage has been that of immeasurable love of God and his grace and she prays for more sweeter years ahead as she thanked her husband for all that he is.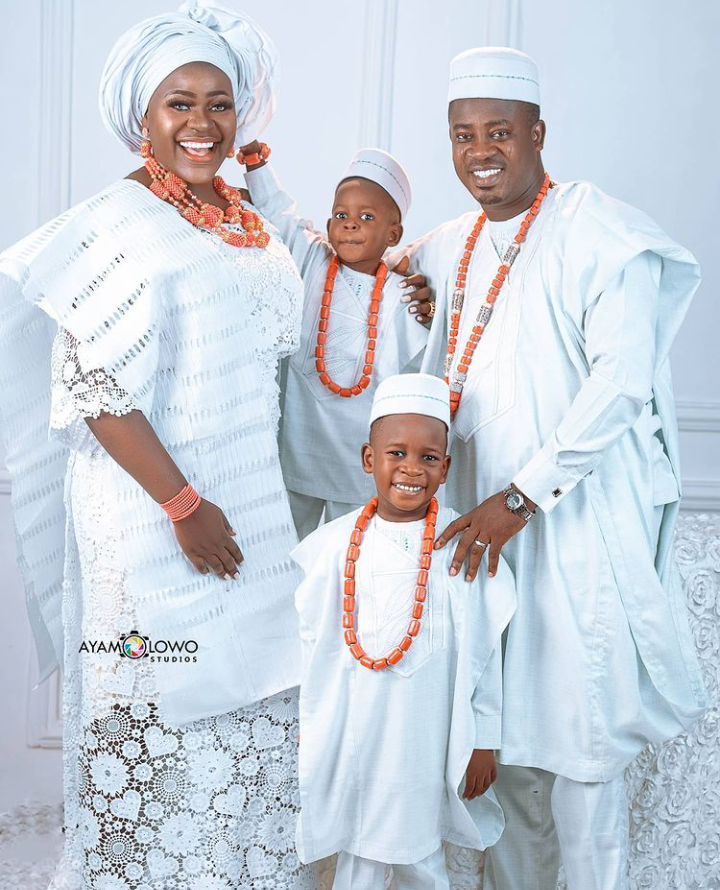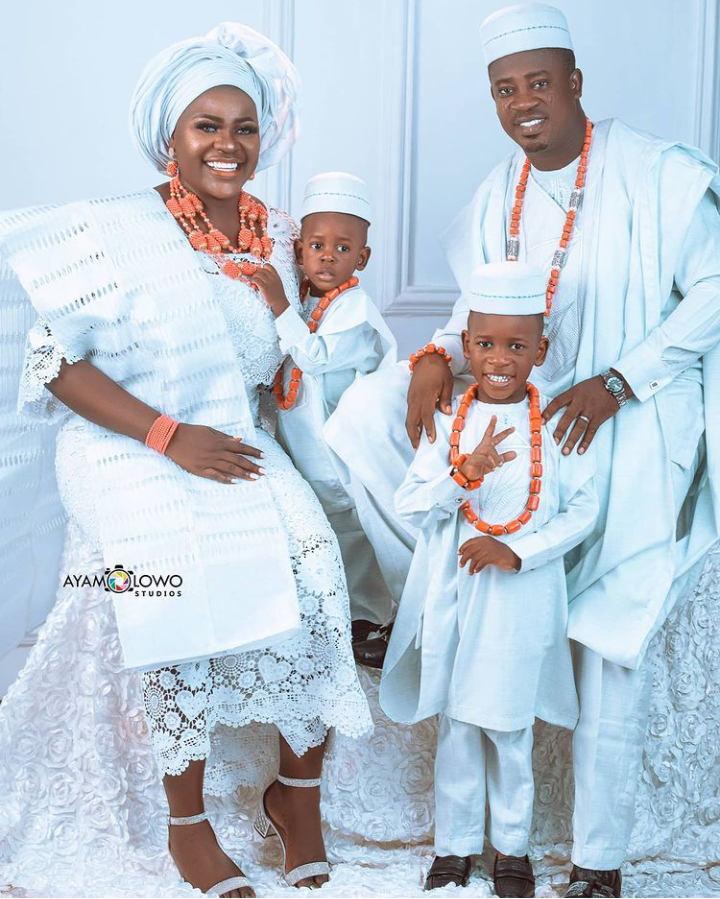 She said she and her husband have known each other for 11 years, been friends for 9 years and most importantly been in a solid marriage for 5 years.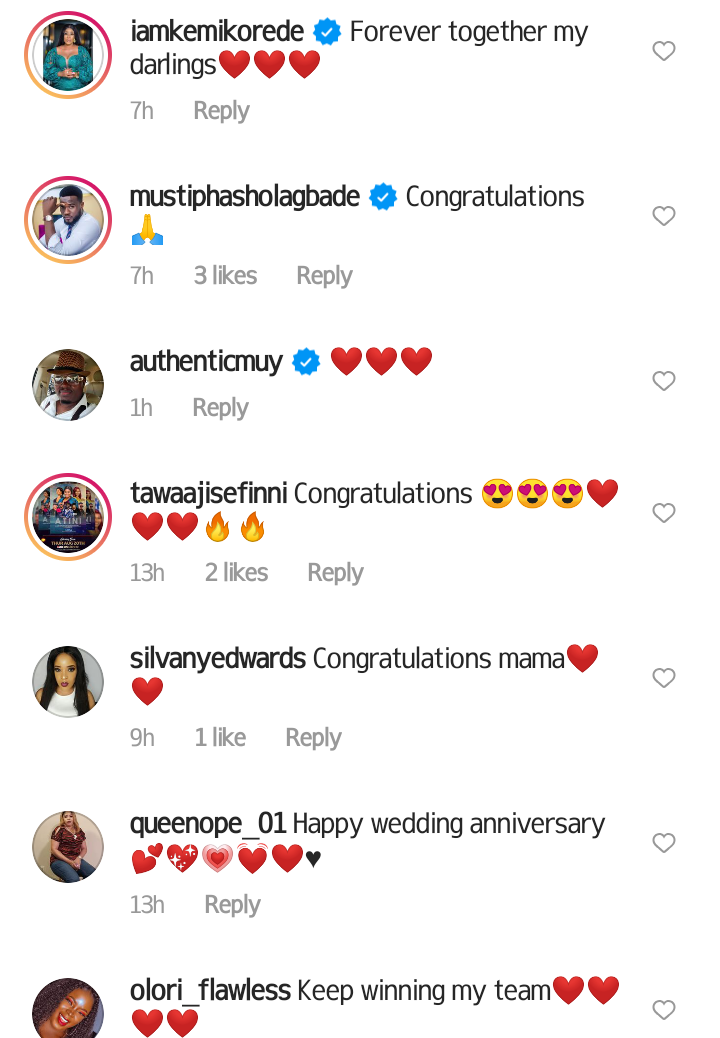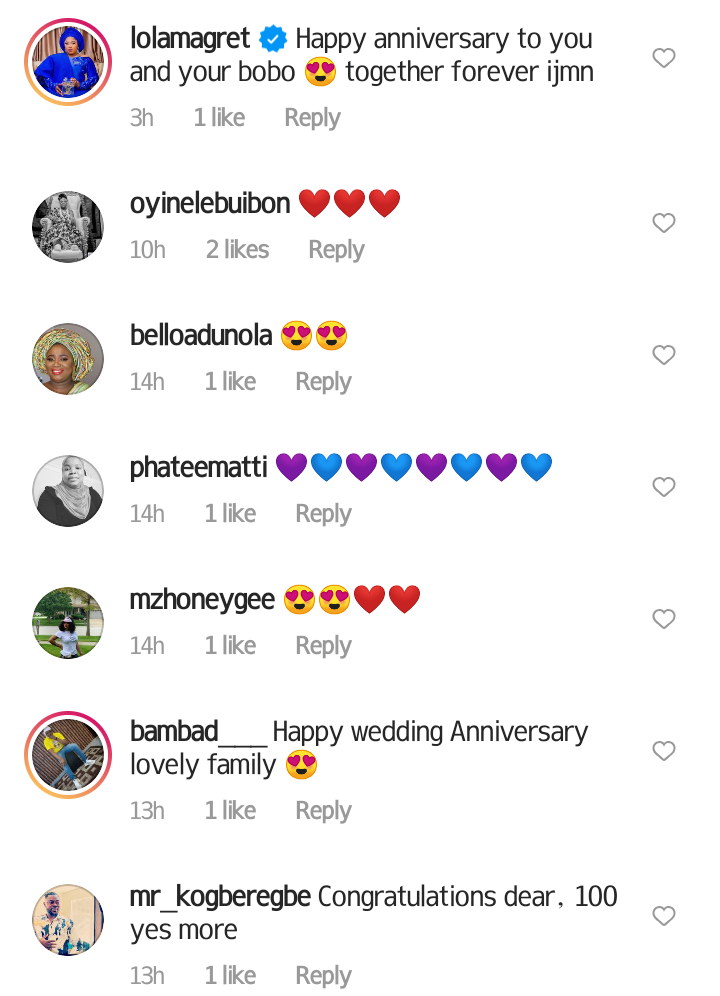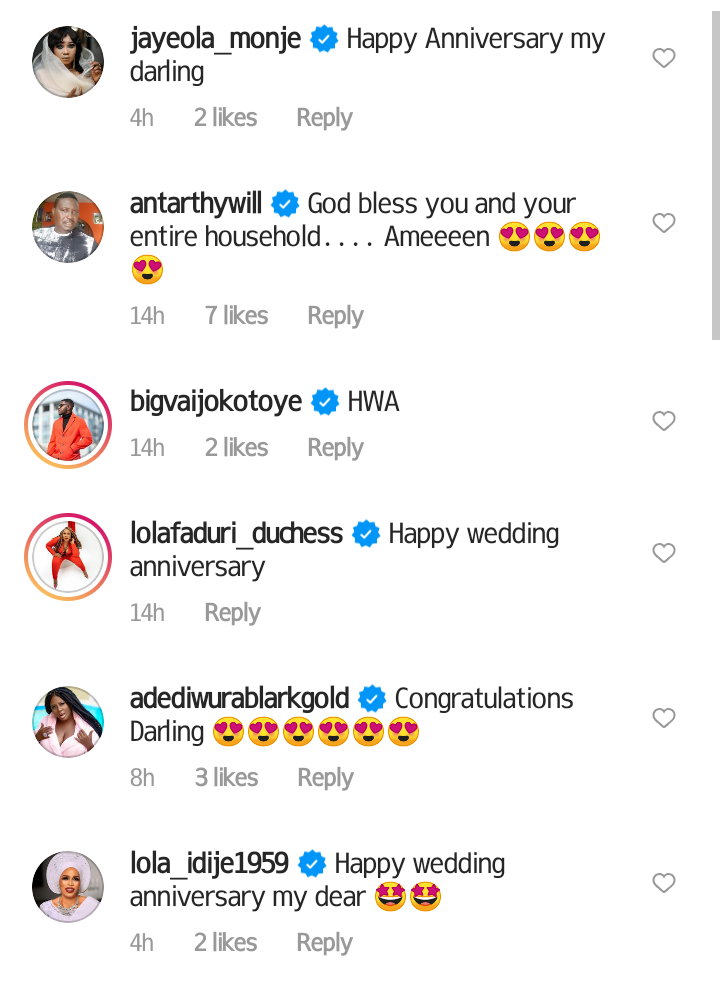 Congratulations EyinjuEledumare, happy wedding anniversary, many happy returns.
Content created and supplied by: Cleopatraznews (via Opera News )