Munir Nwoko, a 7 months old baby got a verified Instagram account in 24 hours, his account now has that blue tick sign! Something that many celebrities could not get in 2 years and some are still waiting for approval for the past 12 months.
Young Munir had over 100, 000 followers on Instagram and his account is verified with that blue tick symbol
Munir Nwoko is the first child of the popular Nollywood Actress Regina Daniels who got married to her billionaire husband, Prince Ned Nwoko in April 2019. By that time they got married, Regina Daniel was only 19 years old while Prince Ned Nwoko was 59 years old. Their age difference of 40 was a talk of the town, many people who could not mind their businesses criticized the young actress of marrying someone who was old enough to be her grandfather.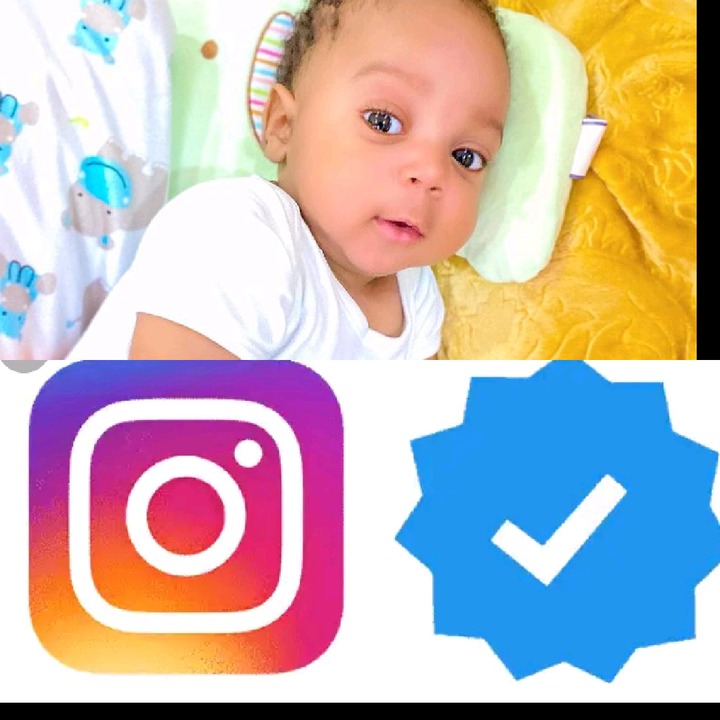 Howbeit, the actress did not mind them as she knew what she was looking for and what was best for her. After some months into the marriage, Regina Daniels welcomed a bouncing baby boy which made her became the most loved wife of the billionaire. The name of her child is Munir Nwoko.
Cute Munir Nwoko with popular Nigerian Singer Davido
If you have tried getting your social media page verified with a blue tick sign, then you will agree with me that it is not an easy job. Many Celebrities are still using unverified social media account till date because their request for verification have been pending for over 12 months. Laycon, Nengi, Dorathy etc got theirs verified, but it was not that simple. However, today Something struck my attention.
A 7 months old baby having a verified Instagram account with thousands of followers! We believe that his mother and father might have done a good job by giving the boy a platform to air his view at such a tender age. Although the account is being managed by the mother, Munir had already had fans and young girls who are currently crushing on him. On this regard, we assume Munir Nwoko to be the youngest Nigerian boy to have a verified Instagram account with over a hundred thousand followers.
What is your contribution to this? Tell us in the comments section below
Content created and supplied by: Ediomo77 (via Opera News )