Nollywood just like Hollywood is the nomenclature of the Nigerian film industry. Over the years, it has produced various professional actors that have won awards over the decades and taken the country to the next level.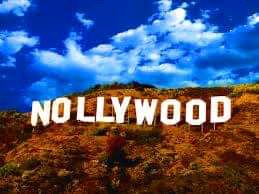 Although, these actors come from various ethnics background. One cannot deny the fact that the audience and fans patronize their movies especially in cinema houses. No wonder these prominent film stars are popular.
However, in this post, I will be sharing with you 15 Nollywood Actors That Were Born in the 1960s and are still alive:
1. Richard Mofe-Damijo (1961)
Popularly known as RMD, Richard Mofe-Damijo is one of the veteran Nollywood actors.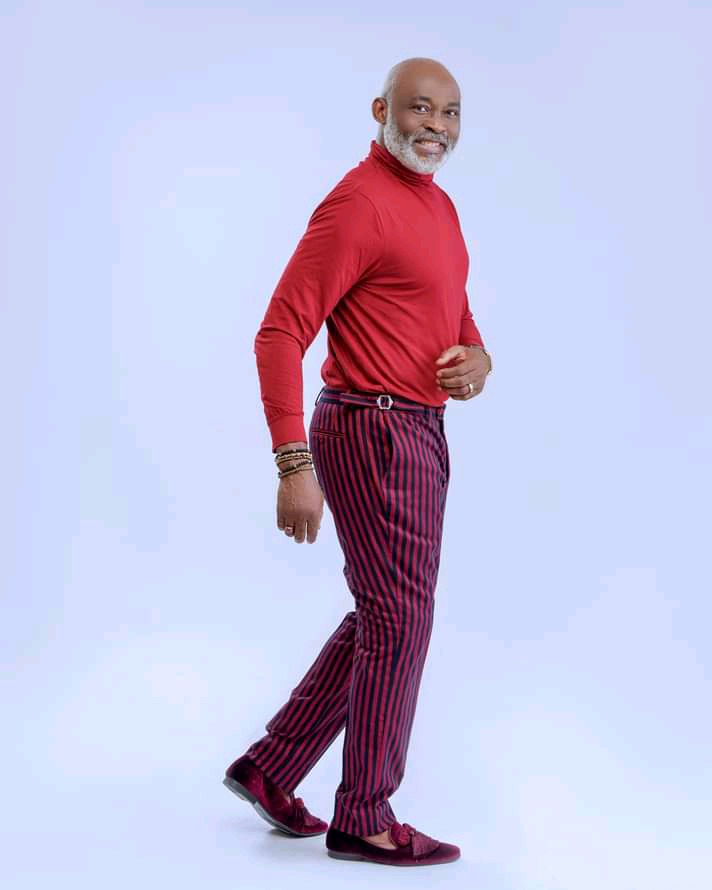 He is married to Jumobi Adegbesan and they have 4 children together. In 2009, the actor took a break from acting when he was appointed as the Commissioner for Culture and Tourism in Delta State.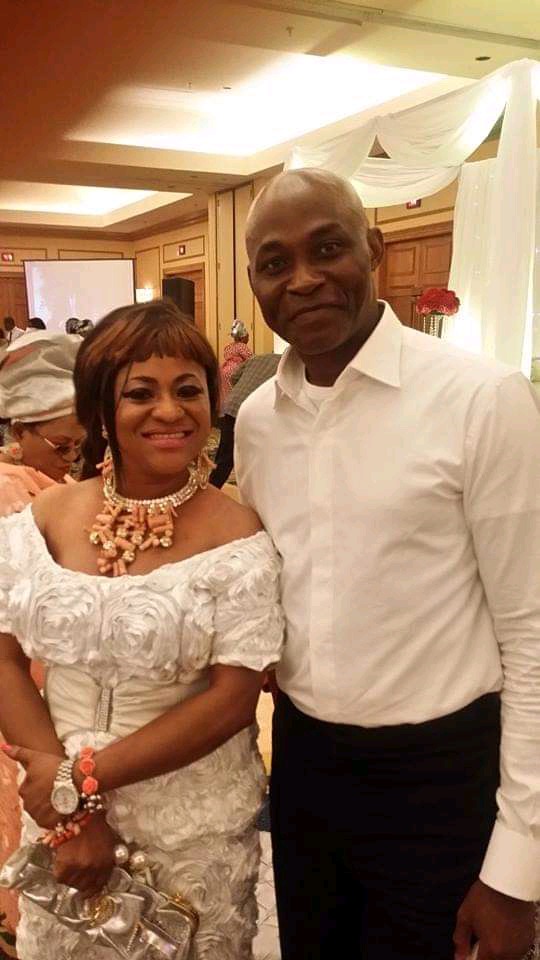 Mofe-Damijo was born in Aladja community of Udu Kingdom in Delta State on the 6th of July 1961. The actor attended Midwest College in Warri and Anglican Grammar School where he was a member of the Drama Club.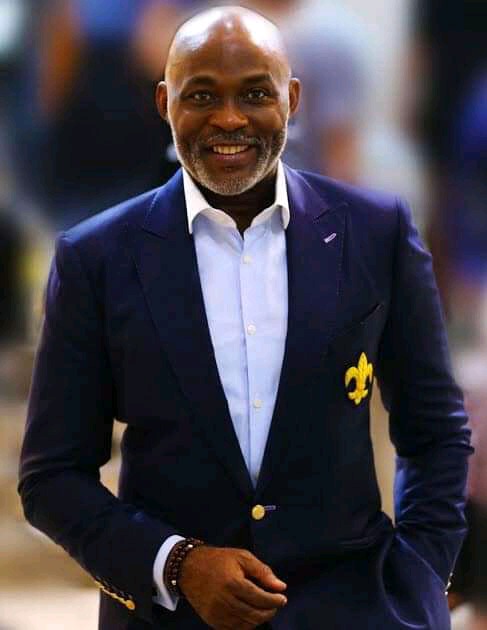 The actor enrolled into the University of Benin where he bagged a Bachelors' degree in Theatre Arts. In 1997, RMD returned to the university to study law. He graduated from the University of Lagos in 2004.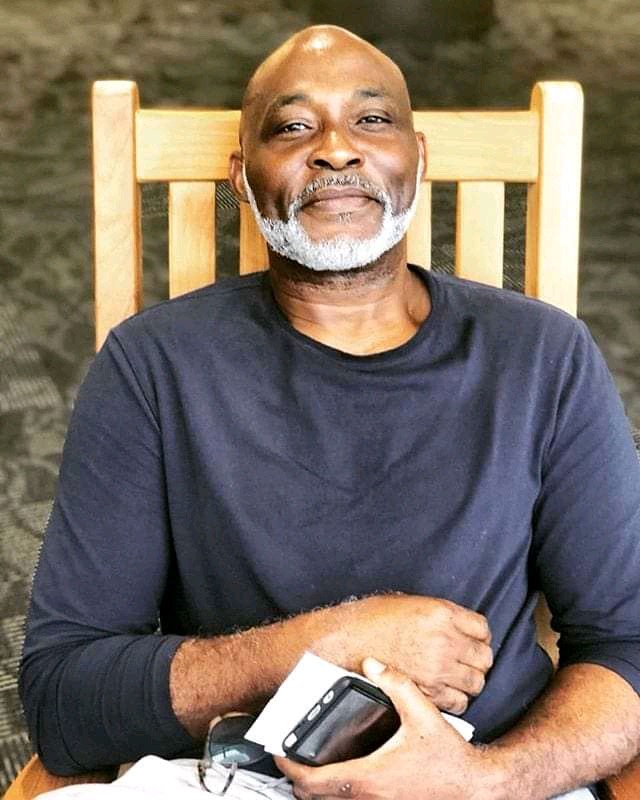 RMD starred in the television soap opera, Ripples in the late 80's called Ripples. The actor worked with the Concord Newspapers and Metro Magazine as a reporter before venturing into acting.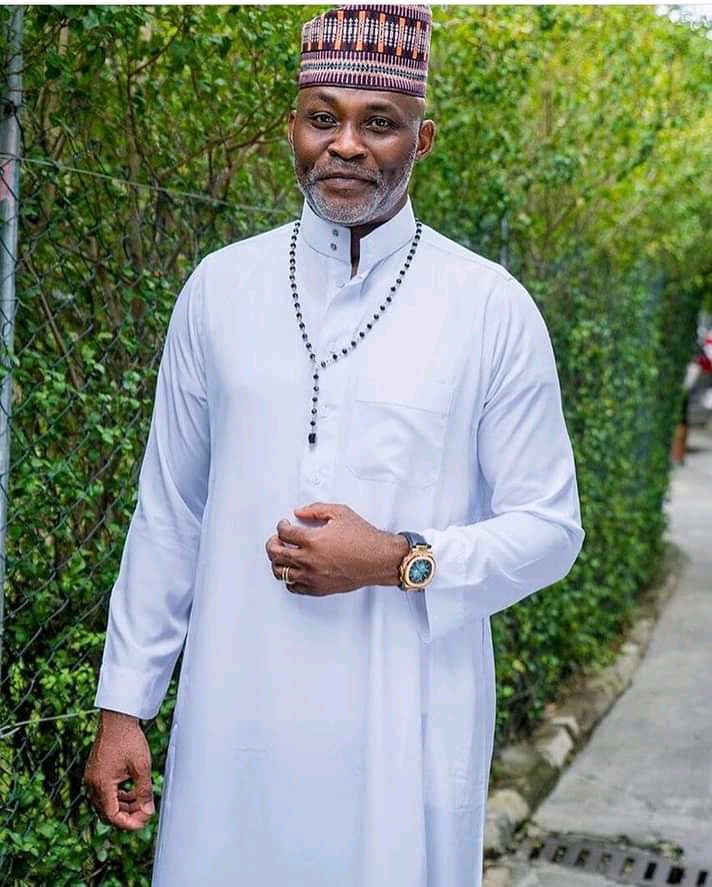 RMD co-produced the movie, Out of Bounds in 1997.
The actor studies Theatre Arts but later went on to become a trained lawyer in 2004 when he graduated from the University of Lagos.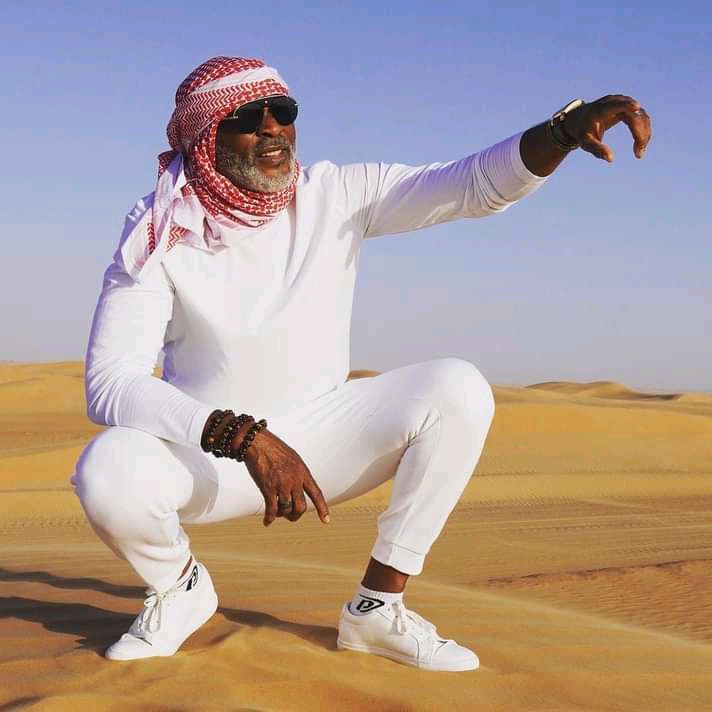 During the maiden edition of the African Movie Academy Awards in 2005, the actor won the award for Best Actor in a Leading Role.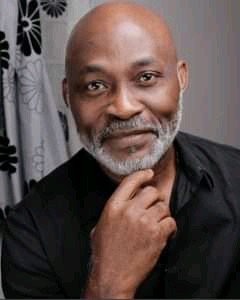 Mofe-Damijo was appointed as the commissioner for Culture and Tourism in Delta State, Nigeria in 2009.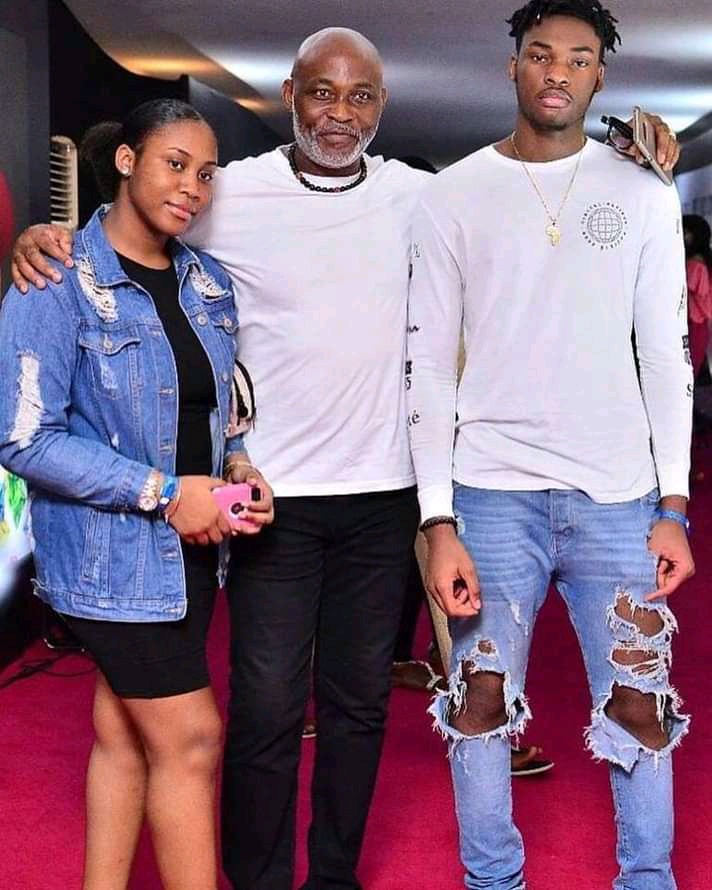 The actor was married to Nigerian journalist and publisher, May Ellen-Ezekiel (MEE). She passed away in 1996. A couple of years later, RMD married the TV personality, Jumobi Adegbesan.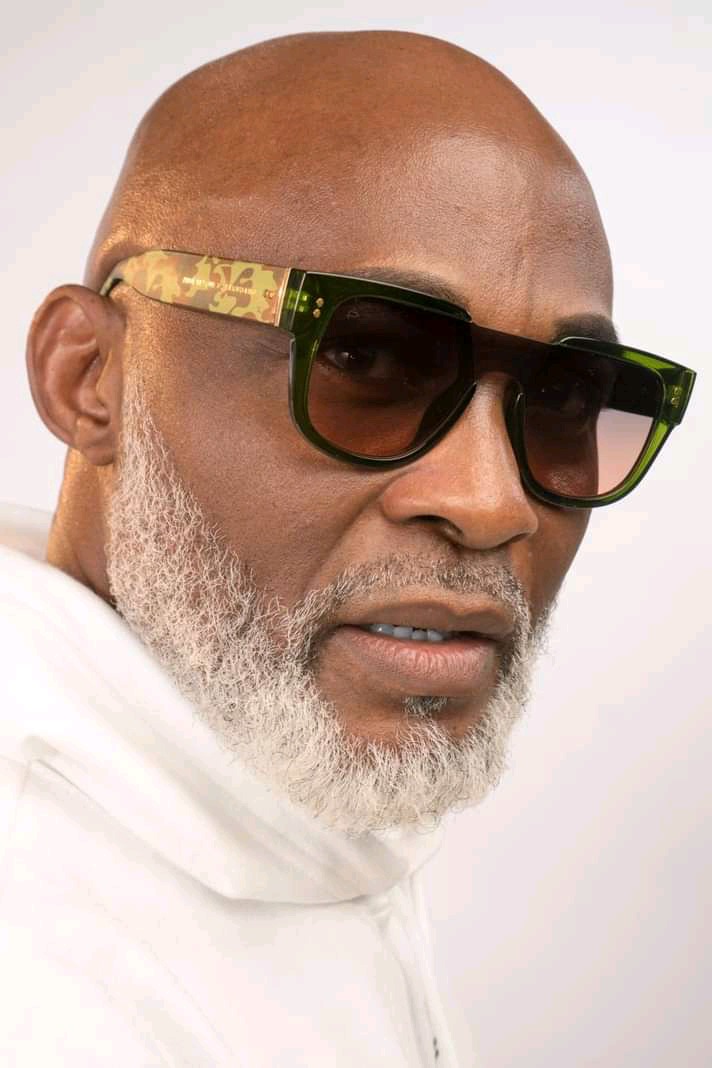 Jumobi was quite popular on TV as she had many admirers and fans due to her TV personality. The wedding took place at the Household of God Church and was presided over by the popular pastor, Rev. Chris Okotie. Jumobi later left TV for business pursuits.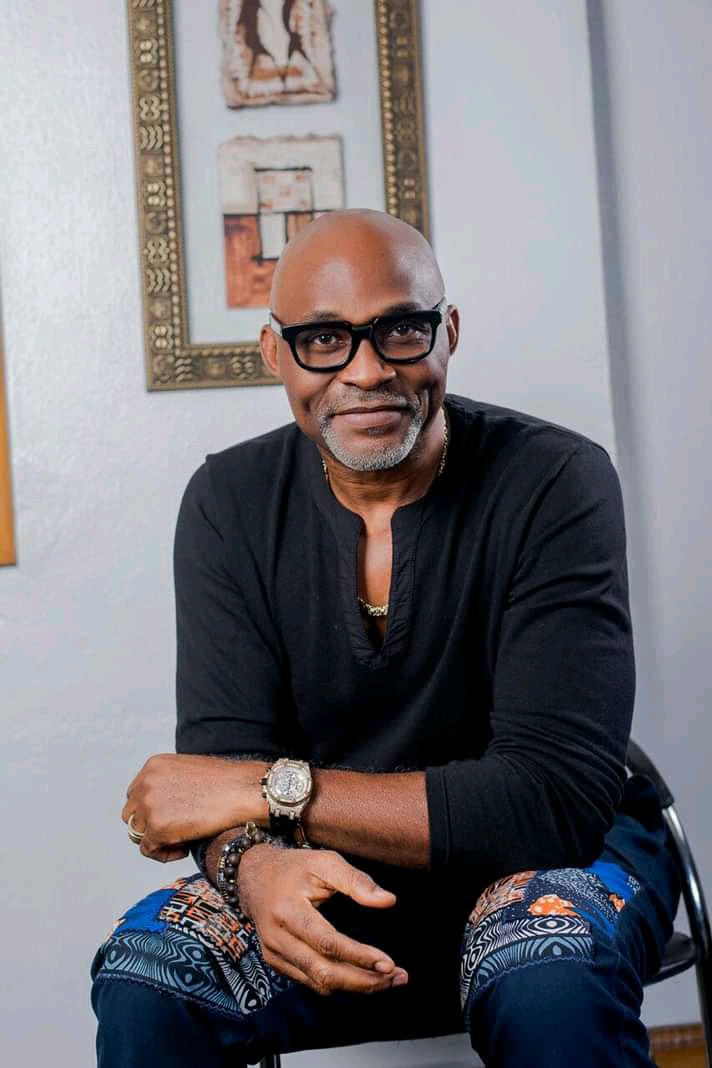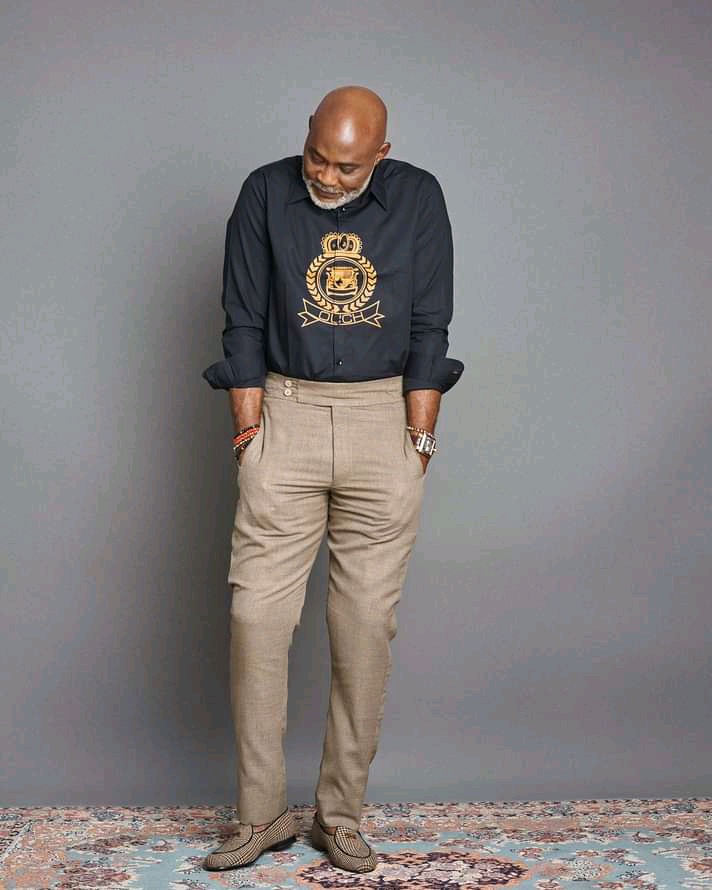 Currently, RMD has 5 children. He had 1 from his first marriage, while his current union has produced 4 children. RMD's son from his first marriage and has 2 sons making him a grandfather.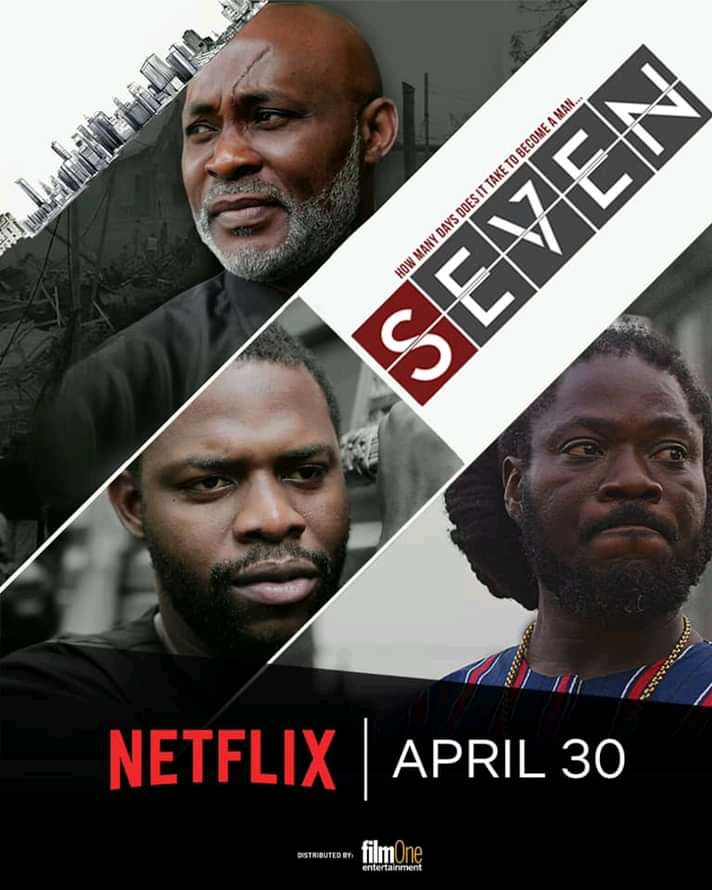 2. Segun Arinze (1965)
Segun Arinze, born, 1965, is a Nigerian actor and singer.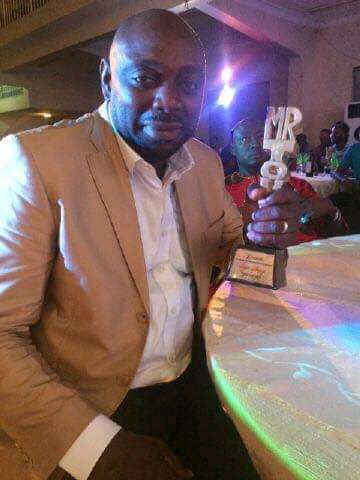 Segun was born in Onitsha, Anambra State to a Yoruba father and an Igbo mother. He is a descent of Badagry, Lagos State. He attended Victory College of Commerce in Ilorin, then proceeded to Taba Commercial College in Kaduna State to complete his secondary education. He studied Dramatic Arts at Obafemi Awolowo University. He is popularly known as Black Arrow which he gained from a role he played.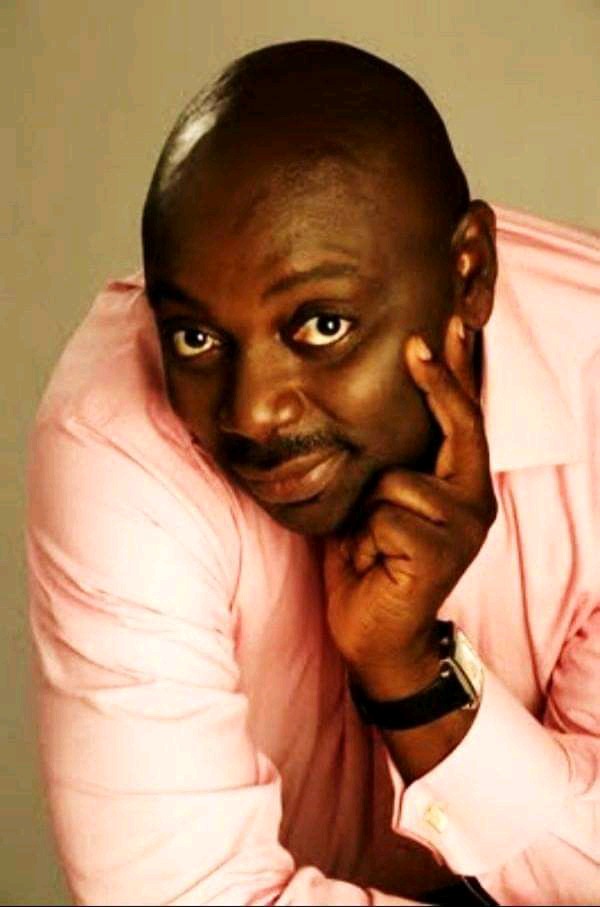 He started his acting career in Ilorin. Outside acting, Segun also is an actor coach and currently works with prestigious African international film festival passing his knowledge on to the next generation of actors.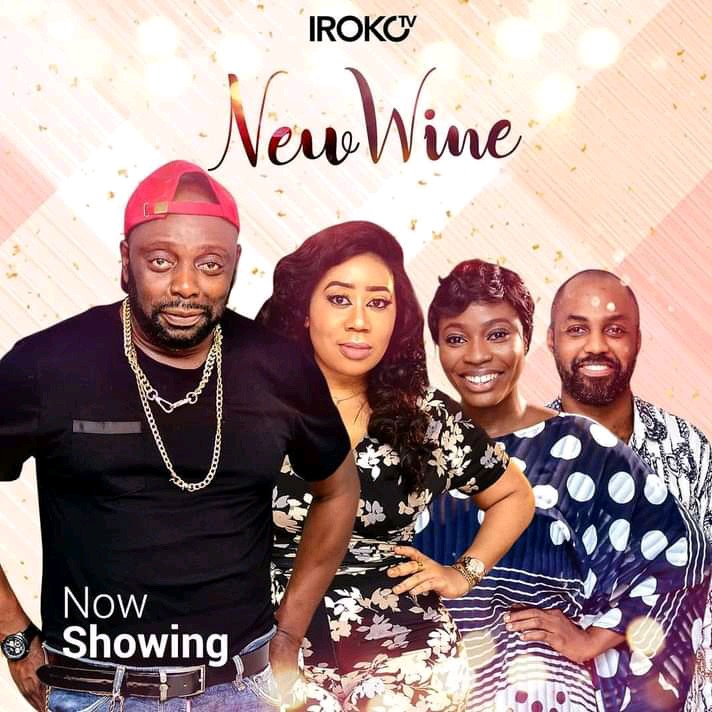 3. Zack Orji (1960)
Born Zachee Ama Orji professionally known as Zack Orji is a Nigerian actor, film maker, and a movie producer who was born on 10th October, 1960 in Libreville, Gabon. He is currently 60 years old. Zack Orji grew up in various West African communities like Cameroon, Togo, and Benin.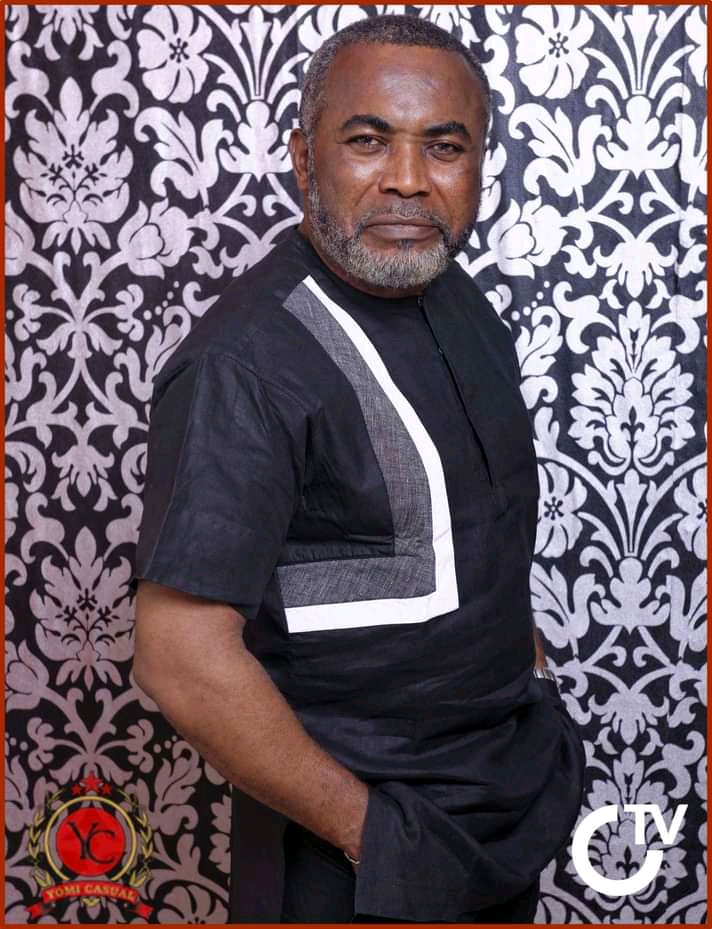 Jack relocated to Nigeria after completing his primary and secondary school education, After which he proceeded to the prestigious University Of Nigeria Nsukka where he obtained his BSc. degree.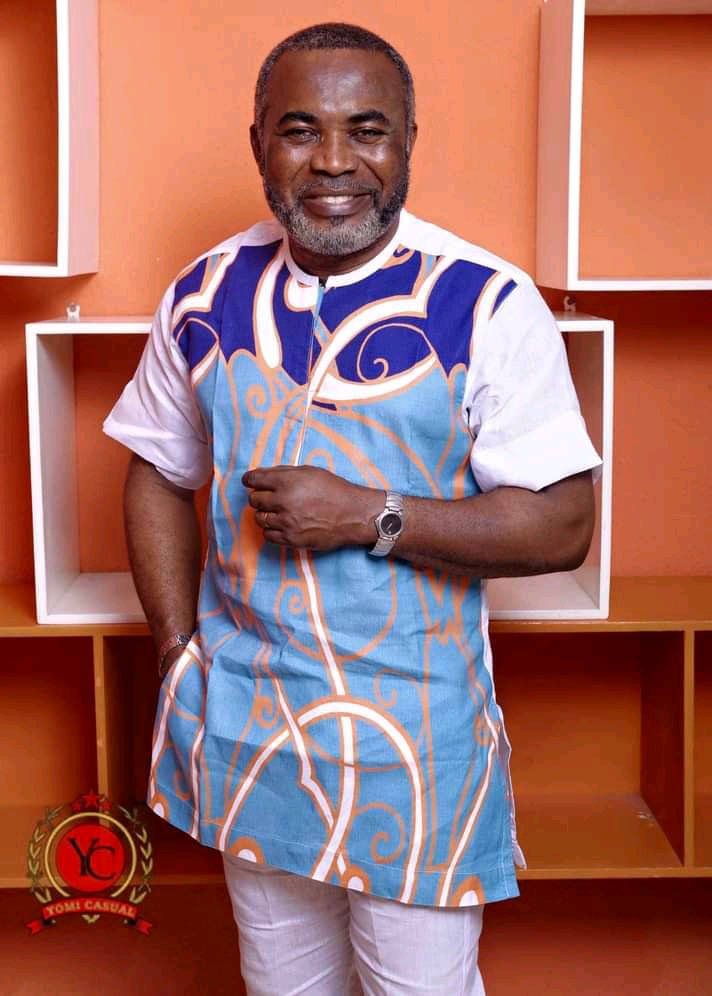 Zack Orji developed interest in acting at a very tender age, He professionally premiered into Nollywood industry after he graduated from the University, His first movie was in 1991, and was titled Unforgiven Sin. Since then, Orji has starred in over 200 movies.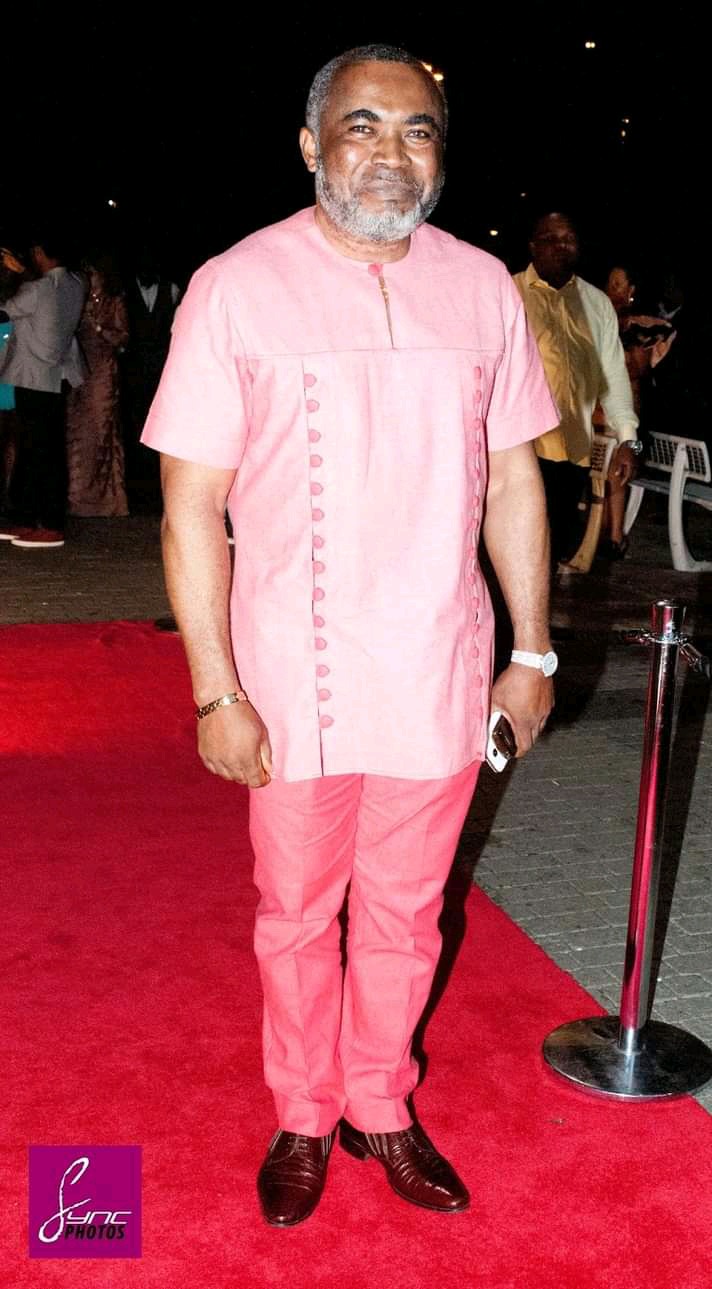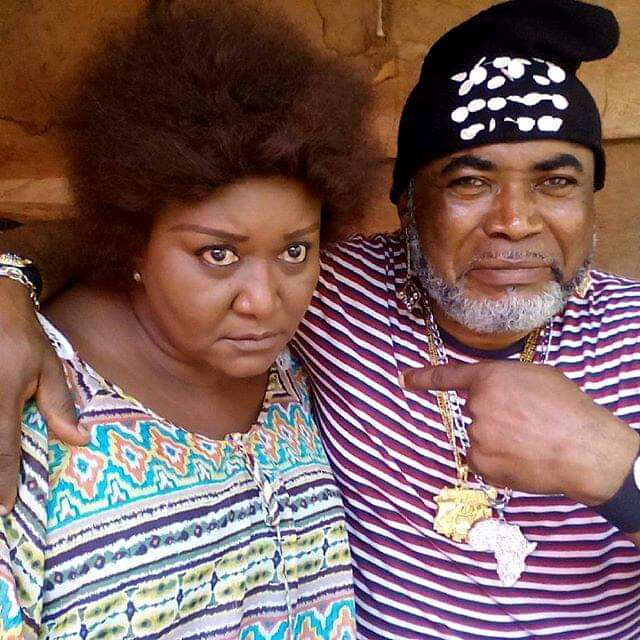 He is married to Ngozi Orji and together they has three children and lives in Nigeria.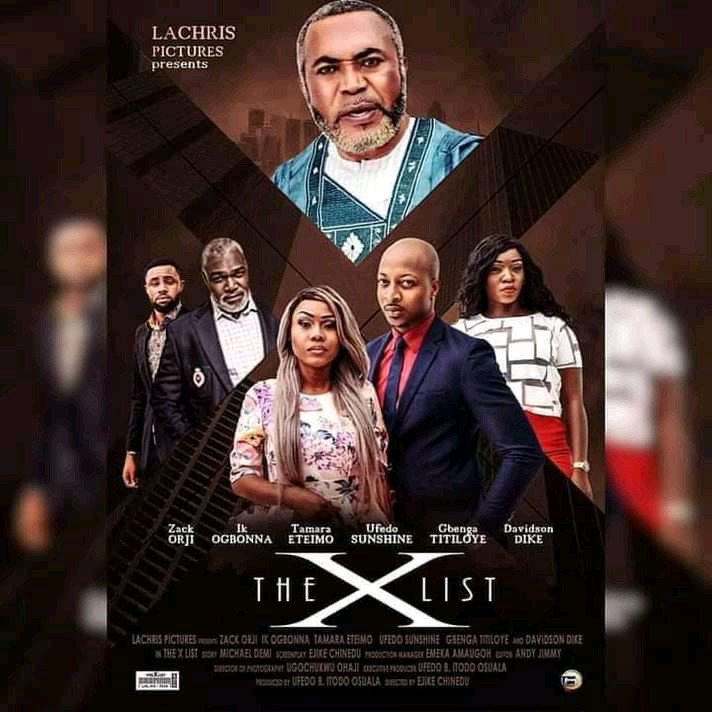 4. Saint Obi (1965)
Obinna Nwafor better known as Saint Obi is a Nigerian actor, movie director and producer.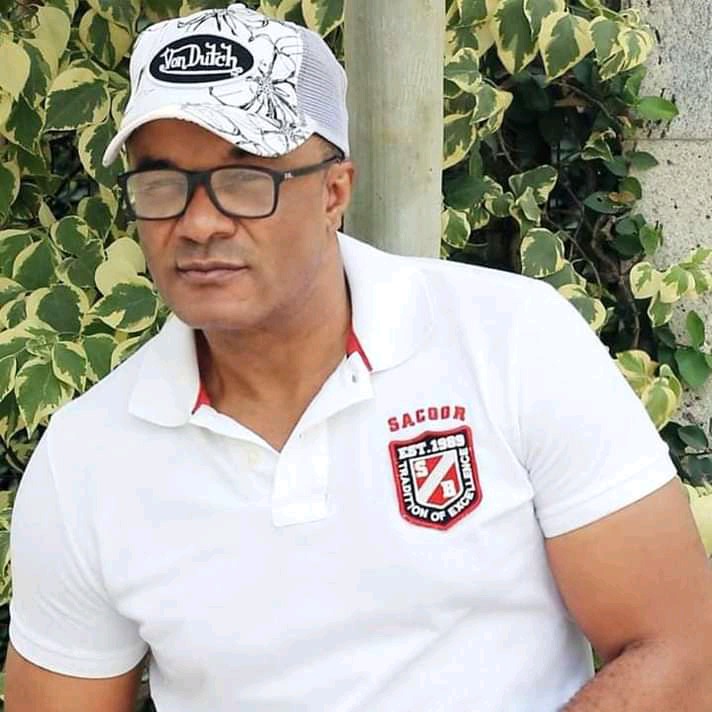 He is best known for his role in the Nollywood movie, Candle Light and has starred in a good number of other movies.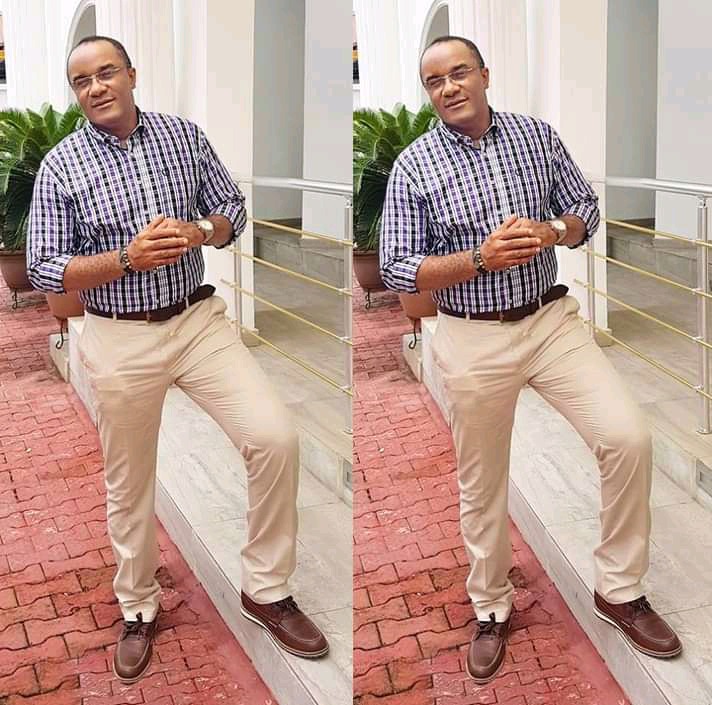 Born on the 16th of November, 1965, Obinna Nwafor is a Nigerian actor, producer and movie director.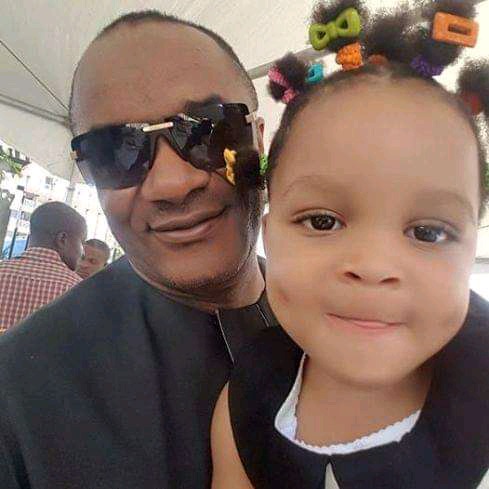 He is a native of Okpa, Mbaitolu Local Government Area and is the only son in a family of 9 children. Obinna had most of his early life and education in Jos, Plateau State and then proceeded to the University of Jos from where he graduated with a Bachelor's Degree in Theatre Arts in the year 1991.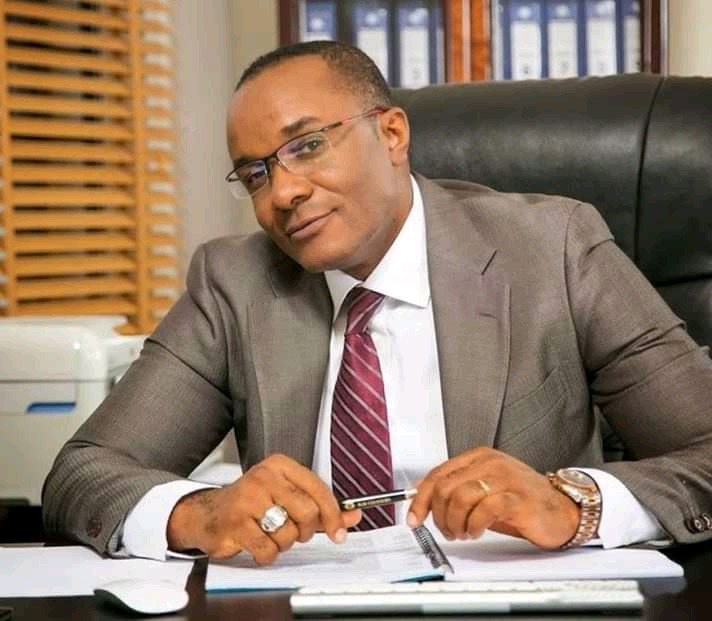 Saint Obi joined the Nollywood in 1995 and rose to limelight in 1996, after starring in some popular NTA commercials.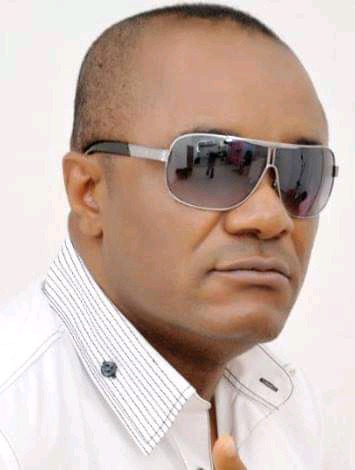 He has since then starred in over 100 other movies and is mostly known for his action roles.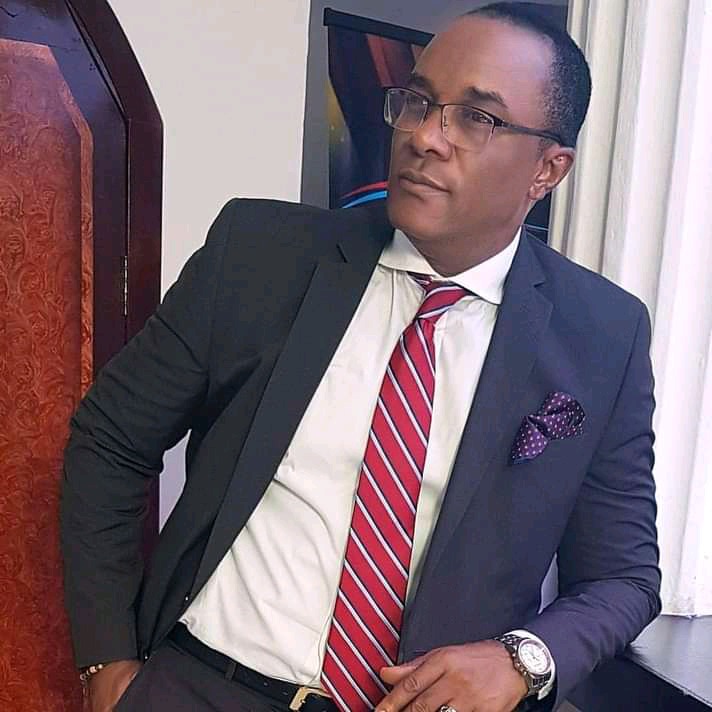 Saint Obi is married to Mrs. Lydia Saint-Nwafor and they are blessed with beautiful kids.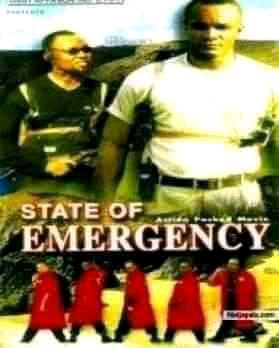 5. Sam Dede (1965)
Sam Dede is a Nigerian veteran actor, movie director, lecturer, politician and TV personality.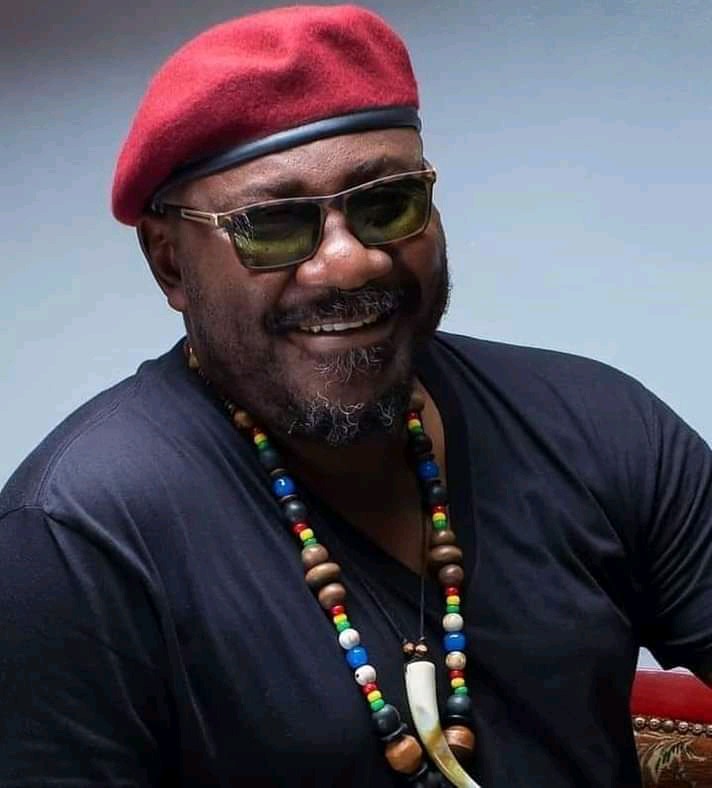 He hails from Rivers State, Nigeria and has appeared in over 350 movies.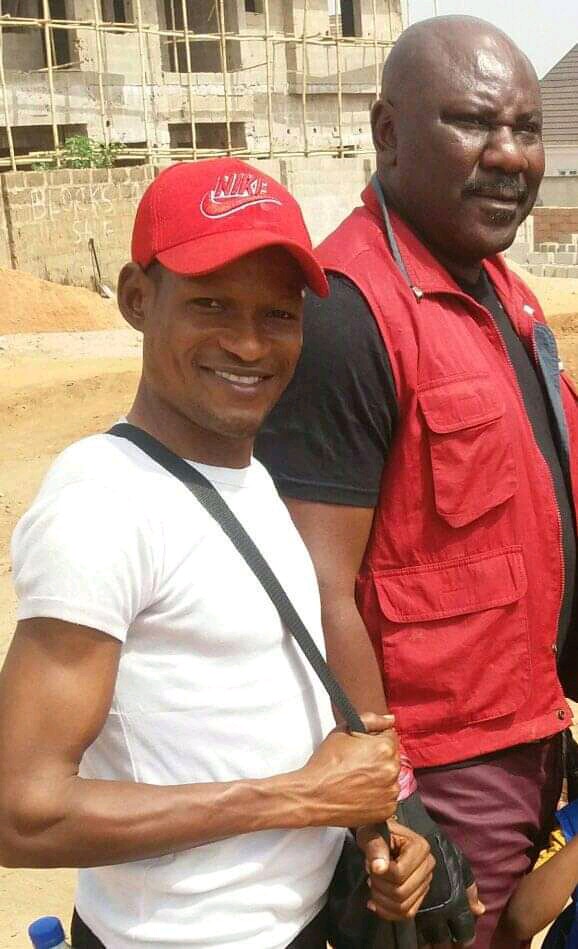 Born on the 17th of November, 1965, Sam Dede is a Nigerian veteran actor, movie director, lecturer, politician and TV personality.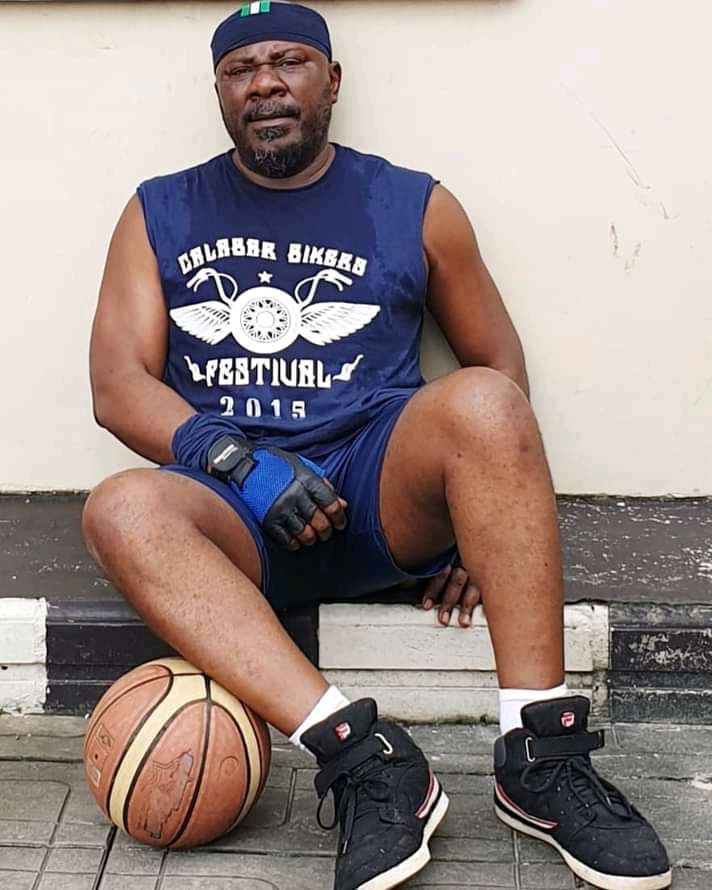 He hails from Rivers State, Nigeria and has appeared in over 350 movies.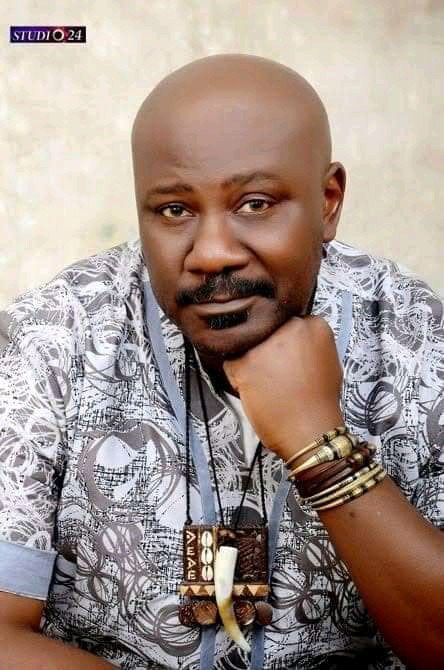 He had his primary and secondary education at the Government Comprehensive Secondary School.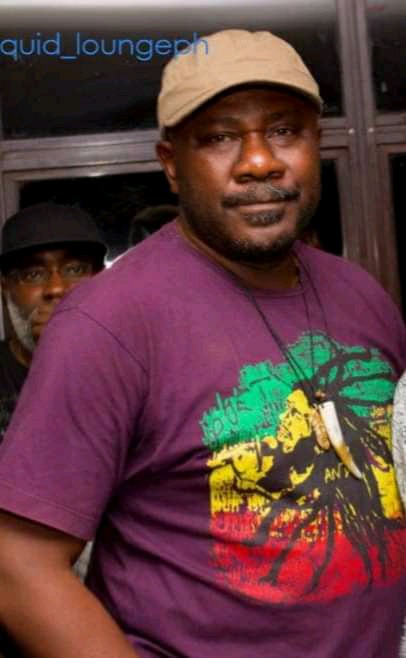 After that, Sam Dede got admitted into the University of Port Harcourt for a Bachelor's degree in Theatre Arts.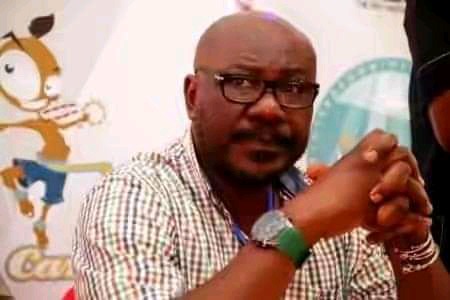 He joined the Nollywood entertainment industry in 1995 and came into limelight after his role in Ijele. In the year 2005, he was the winner of the Africa Movie Academy Award for Best Actor in a Supporting Role for his performance in the 2004 film, The Mayors.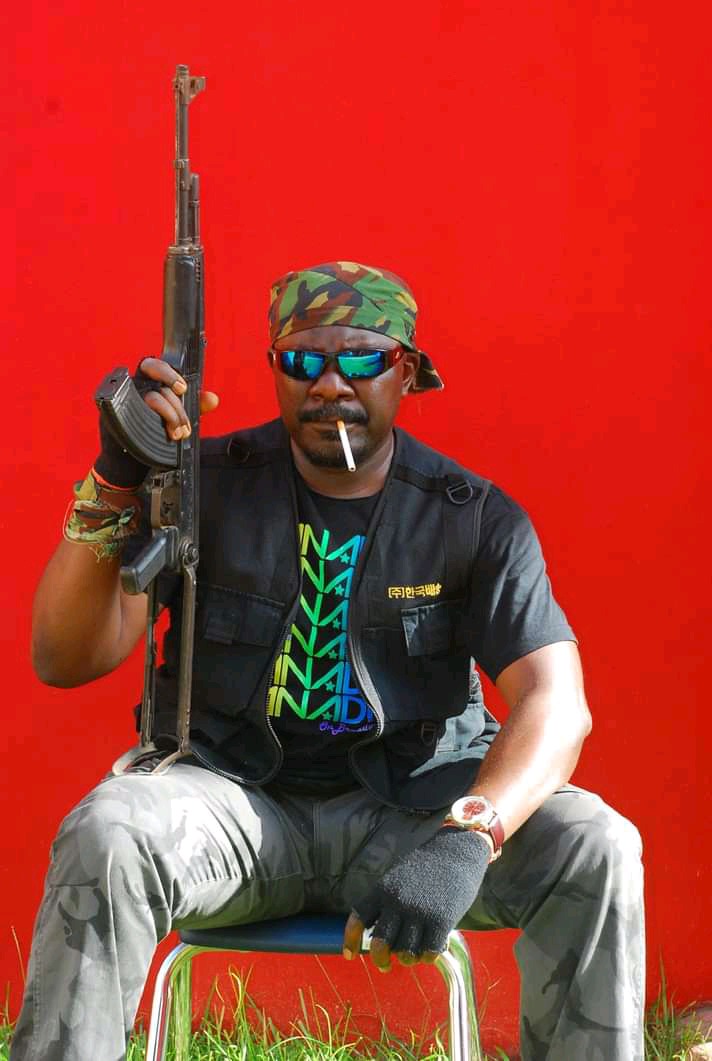 In 2012, Sam Dede was appointed the Director-General of the Rivers State Tourism Development Agency.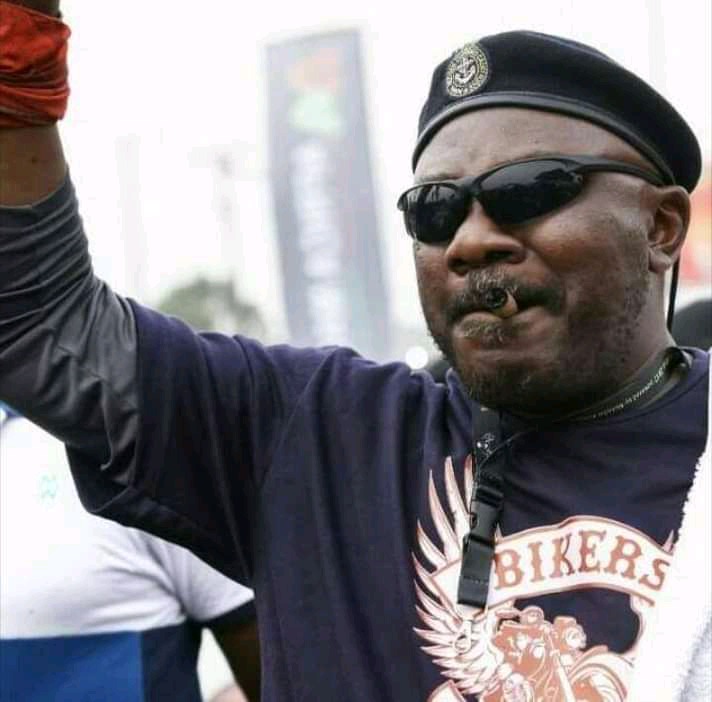 He served the position for a short period and is also a lecturer to upcoming actors at the UNIPORT.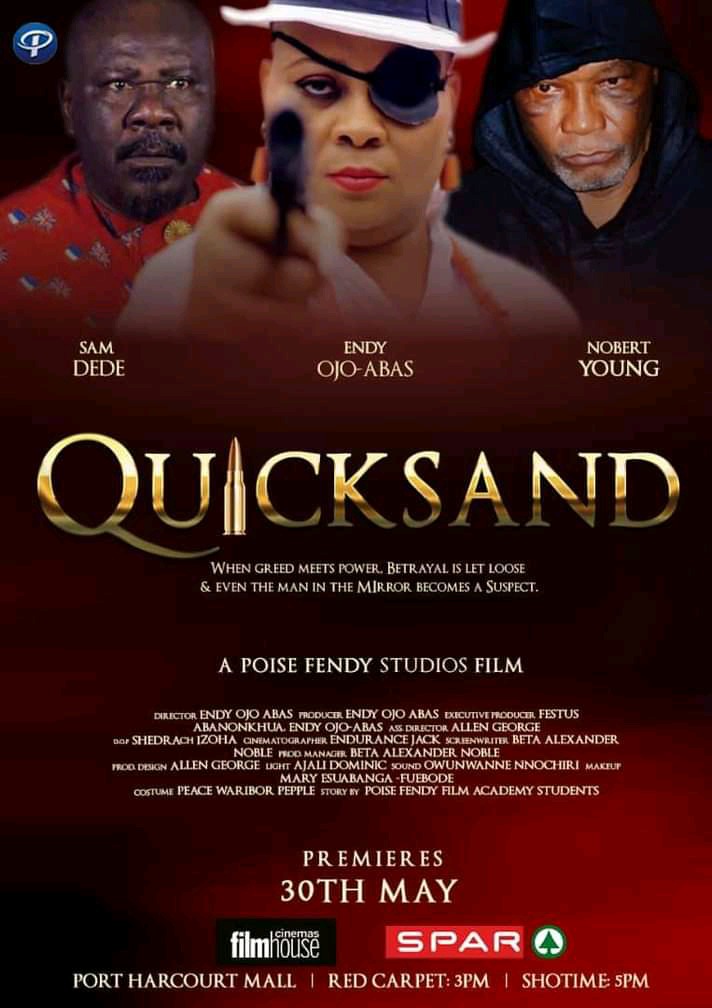 6. Yemi Shodimu (1960)
Yemi Shodimu was born in Egbaland, Abeokuta in Ogun State, Nigeria on January 29th, 1960.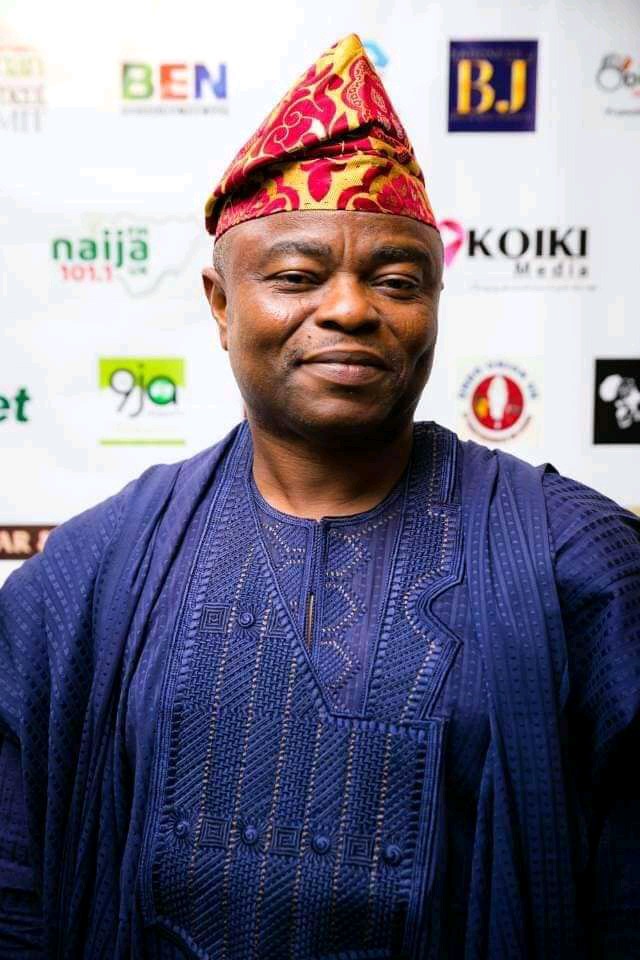 Shodimu spent his early life in Abeokuta at the palace of Alake of Egbaland where he was exposed to the Yoruba culture He holds 2 degrees, BA (Theatre Arts) and Msc.(Mass Communication) from the then University of Ife, now Obafemi Awolowo University, OAU, and University of Lagos, UNILAG respectively.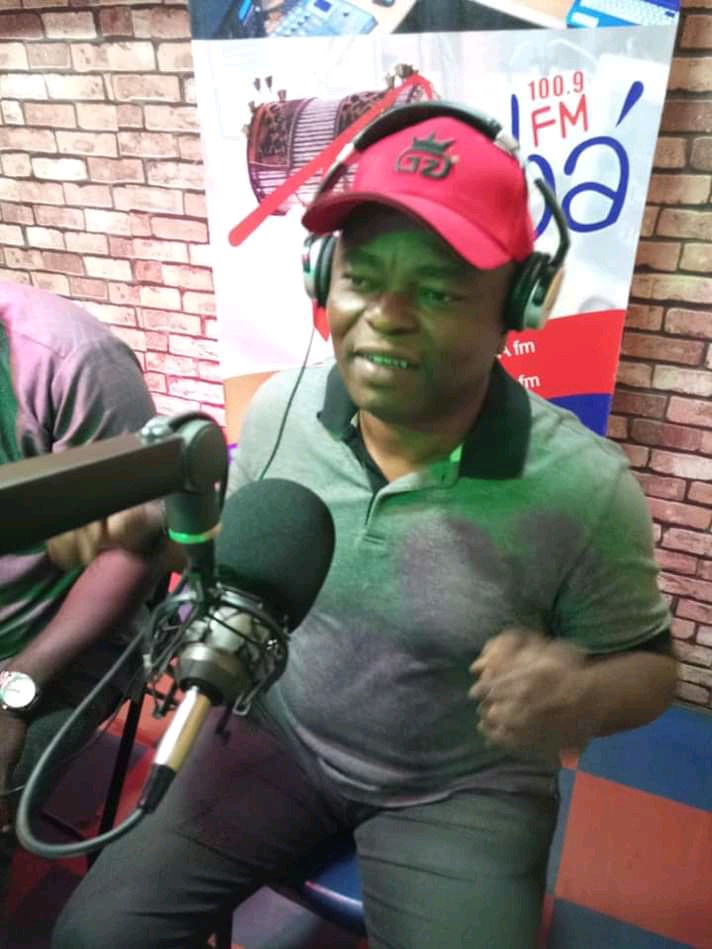 Yoruba actor cum broadcaster, Shodimu started out as a backup singer. He was a backup singer to popular Juju Music Legend, Chief Ebenezer Obey Fabiyi, MFR. He was quite young then. He backed up for Obey in the early 70s. This was before he delved into acting in 1976, when he ran into the cast of the rested Village Headmaster at a rehearsal at the National Theatre, Iganmu Lagos. When he approached the crew, and he was welcomed to join the group.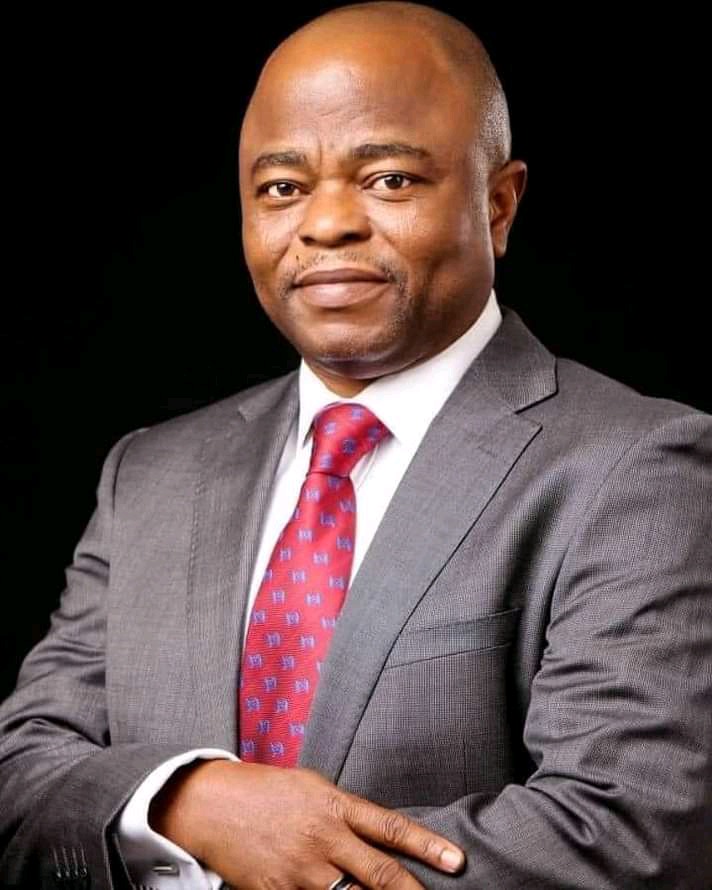 Today, the Ogun State-born Shodimu has featured in several award-winning films like Oleku, Olewu, Saworode, Agogo Ewo and many others. He is also a former special adviser to ex-Ogun State governor, Otunba Gbenga Daniel.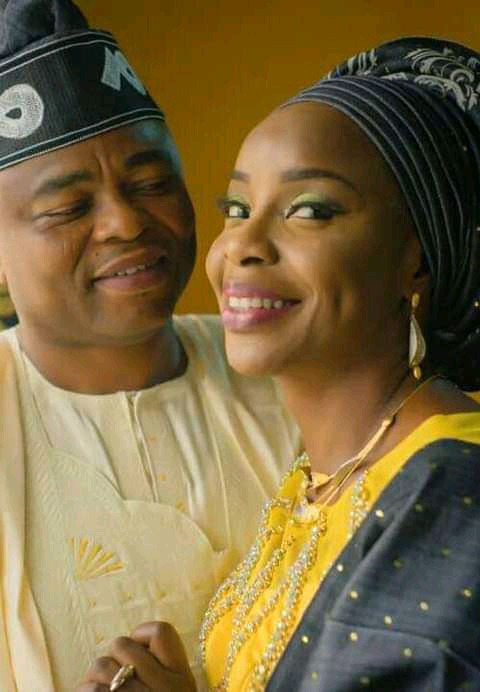 Shodimu is married and lives in Lagos with his family.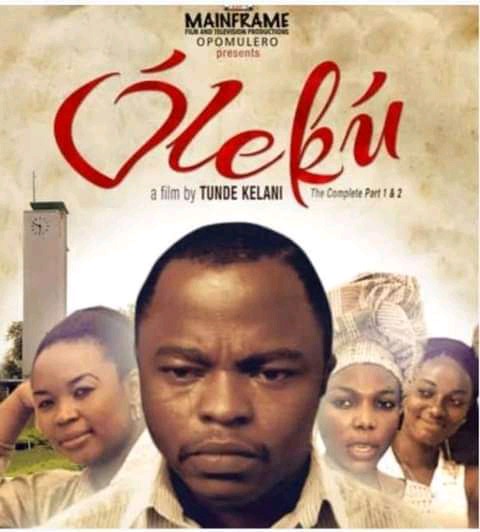 7. Saidi Balogun (1967)
Saidi Balogun, born February 5, 1967, is a veteran Nigerian actor, film-maker, director and producer.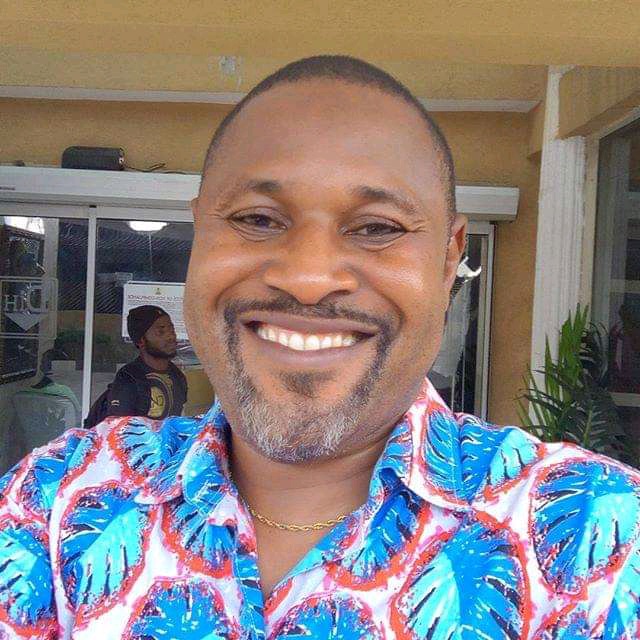 Saidi was born on February 5, 1967, in Enugu State, South-east Nigeria but hails from Oyo State, Nigeria where he had his primary, secondary and tertiary education. He graduated from Kwara State Polytechnic.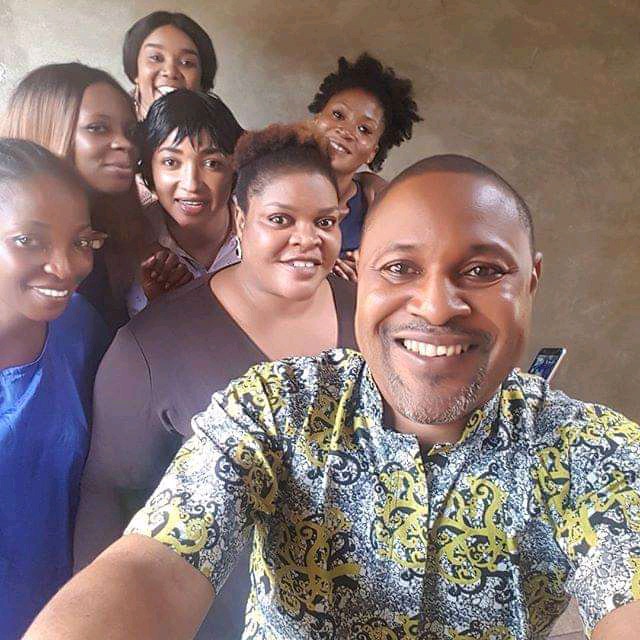 He began acting in 1978, when he presented his first television program titled "Youth Today" on NTA.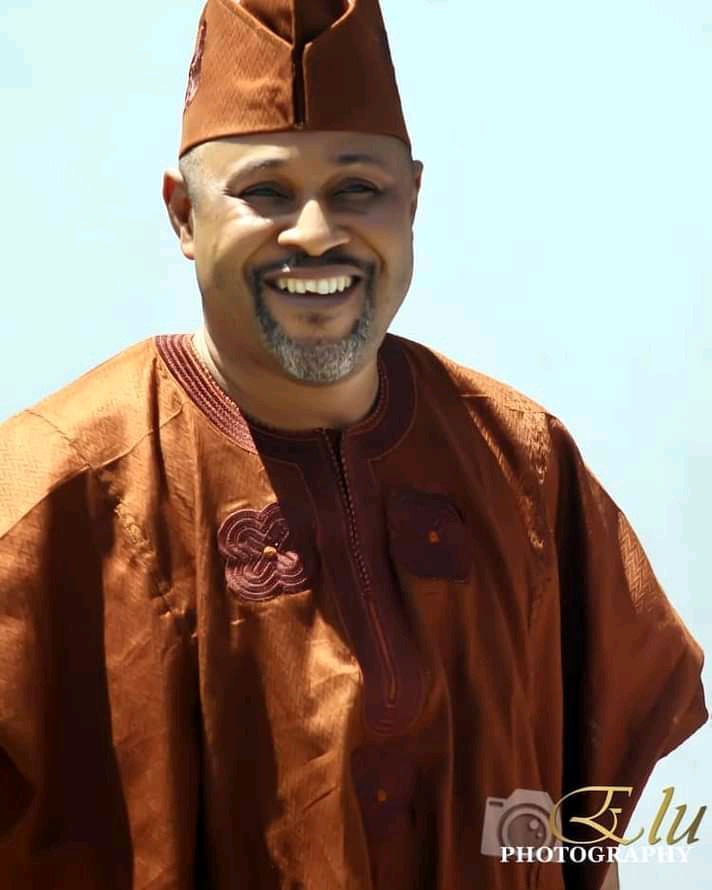 He produced his first film titled City Girl in 1989 but had featured, produced and directed several Nigerian films before then.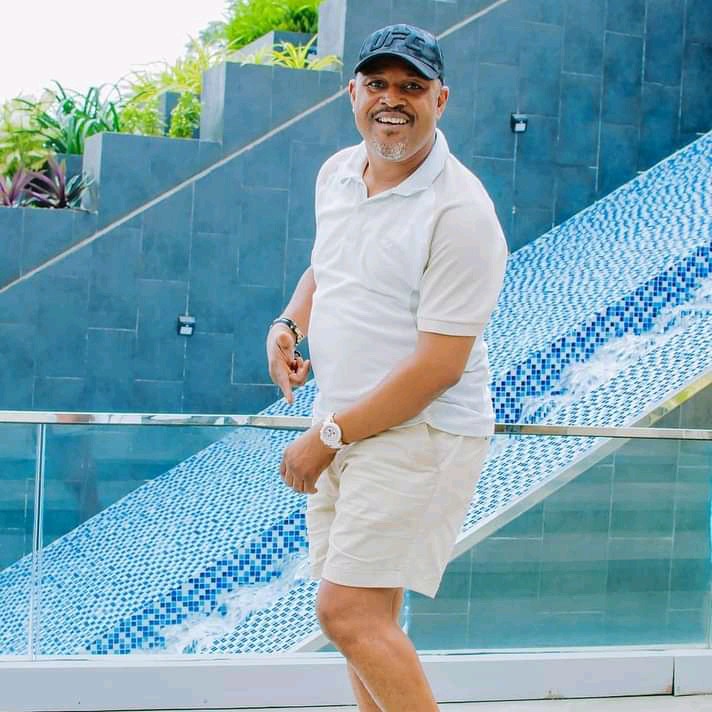 He was initially married to nollywood actress, Fathia Balogun but they got separated. He has two children Khalid and Aliyah Balogun.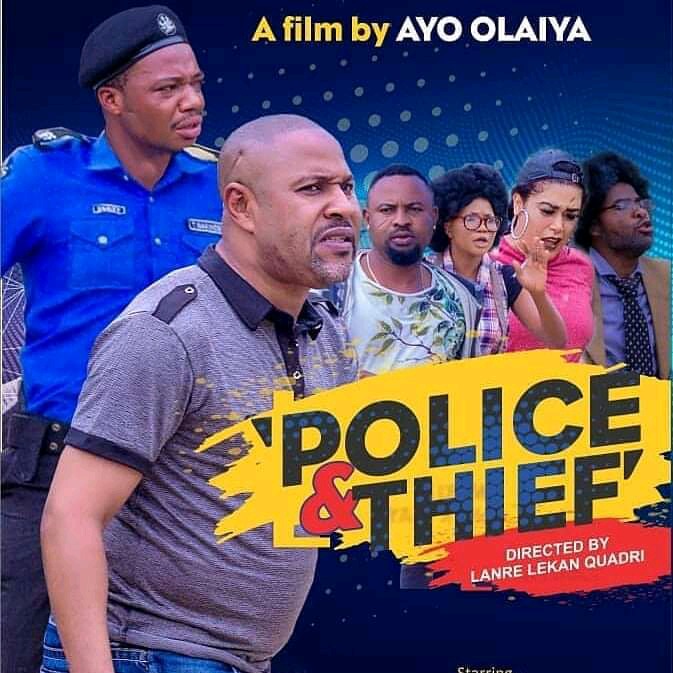 8. John Okafor (1961)
Born John Okafor on October 17, 1961, popularly called Mr Ibu is a Nigerian comic actor well known for his hilarious roles in Nollywood movies.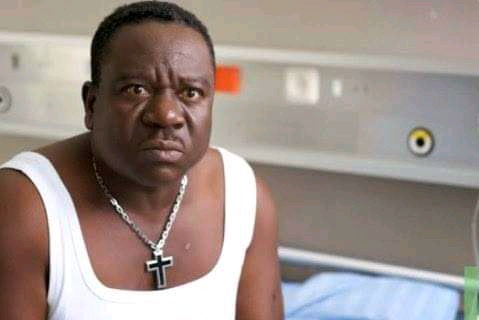 John Okafor is the first child in a family of eight and hails from Enugu state.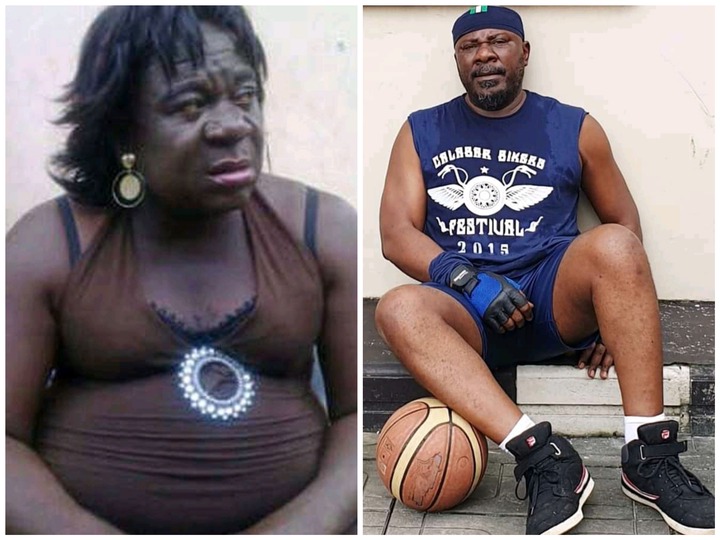 Mr Ibu had his primary and secondary education at Enugu and Delta state respectively. He studied Mass Communication at the Institute of Management Technology (IMT), Enugu.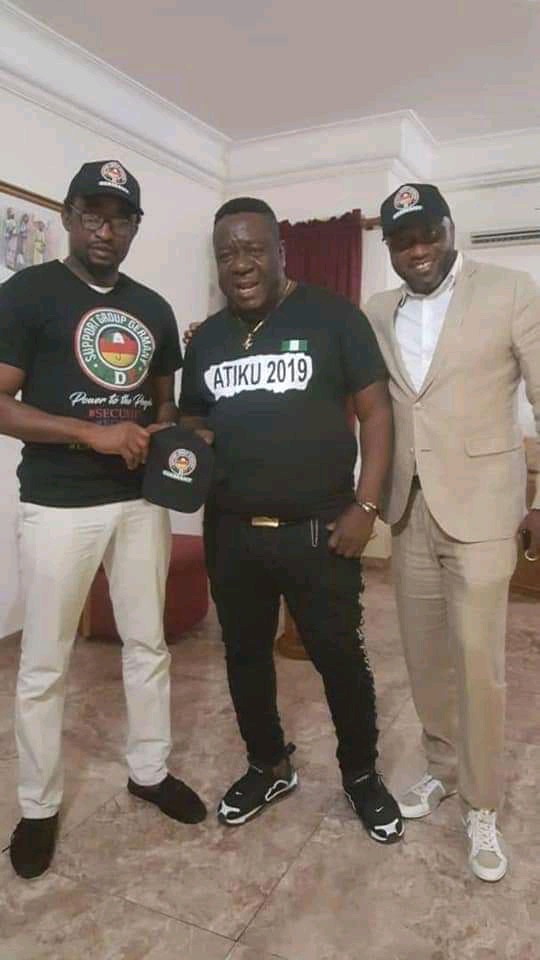 Okafor wasn't born with a silver spoon so he had to get one for himself. He has done all manner of jobs from being a firewood seller to a hair dresser and a meat butcher.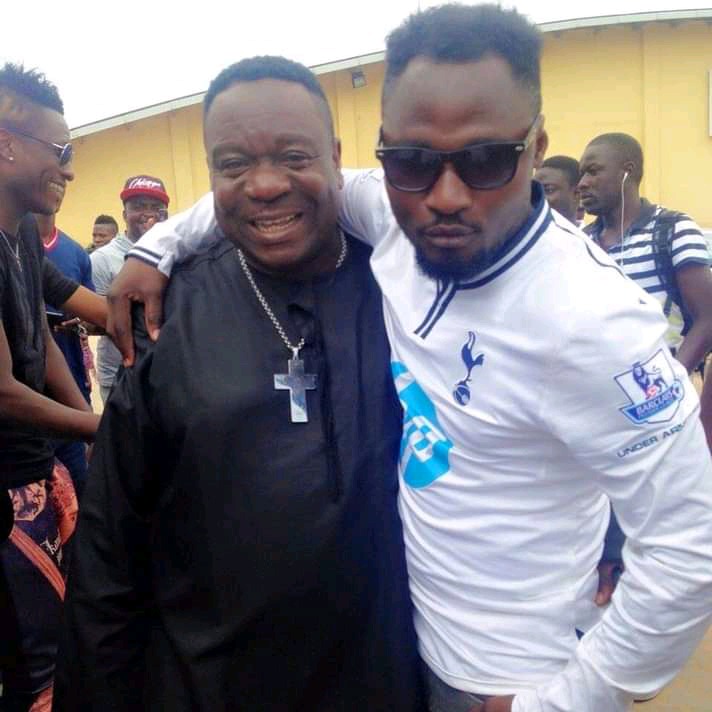 John started his acting career on December 3, 1978 where he joined the Nigerian movie industry and rose to fame in 2004 for his role in the movie 'Mr Ibu' which earned him the nickname Mr Ibu.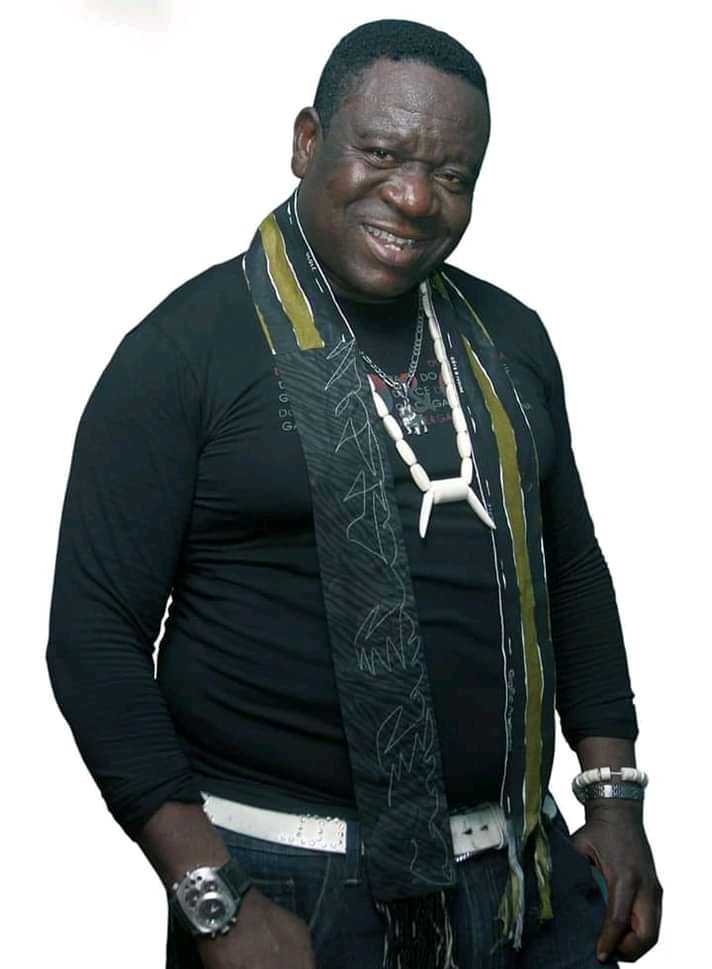 Ever since he came to limelight, he has been one of the most sought after Nigerian comic actor with more than 100 nollywood movies to his name such as Mr Ibu in London, , Police Recruit, Keziah, 9 Wives and many others.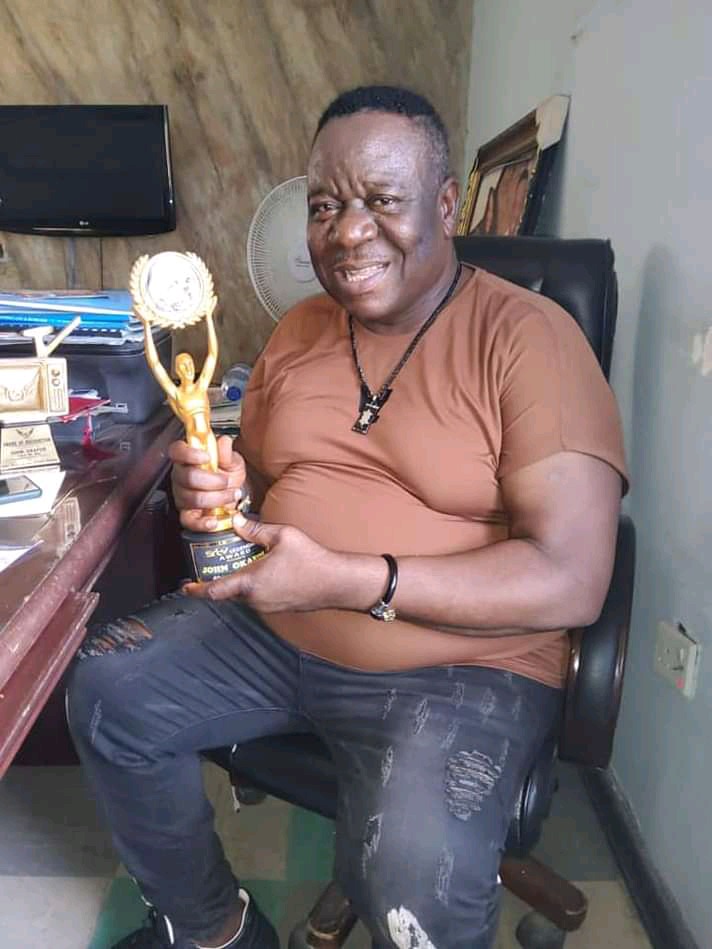 In fact, he has been a force to reckon with in the nollywood industry having shown an excellent interpretation of his roles.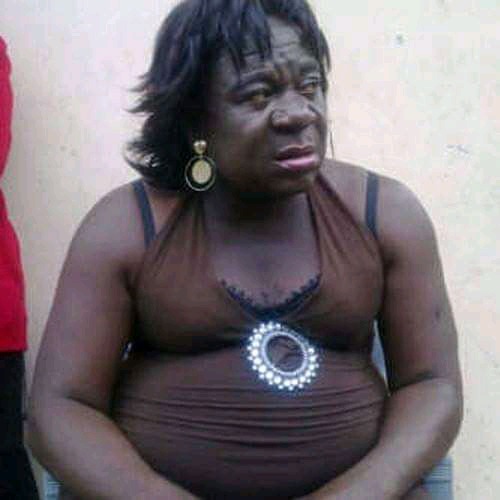 Nevertheless, before John Okafor's acting career, he was a boxer who dream of being a professional boxer until a fight a Delta state which turned out to be his last. The fight was a terrible one for him which he also lost one of his eye.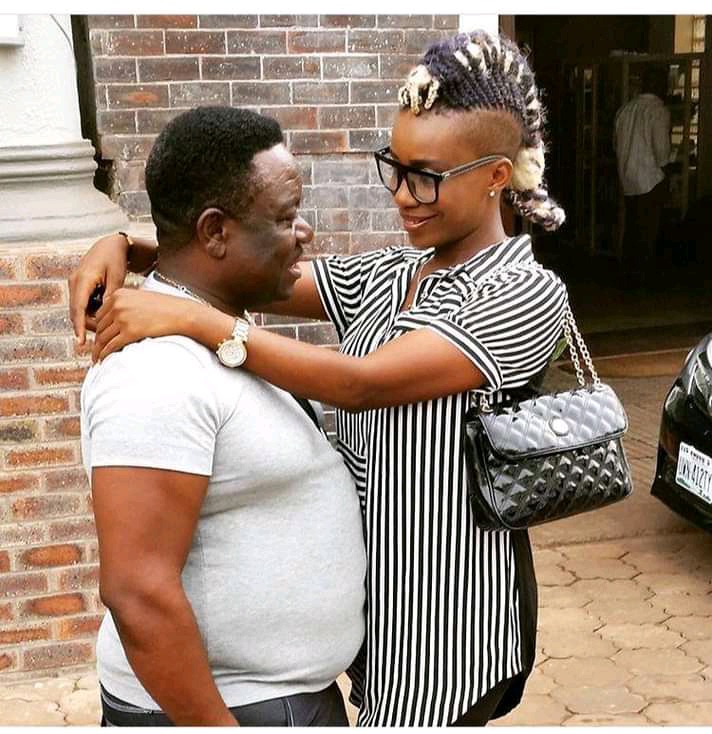 Okafor also became Coach of the national Actors Guild of Nigeria, He practiced Karate for 16 years and even taught martial arts at a secondary school in Onitsha.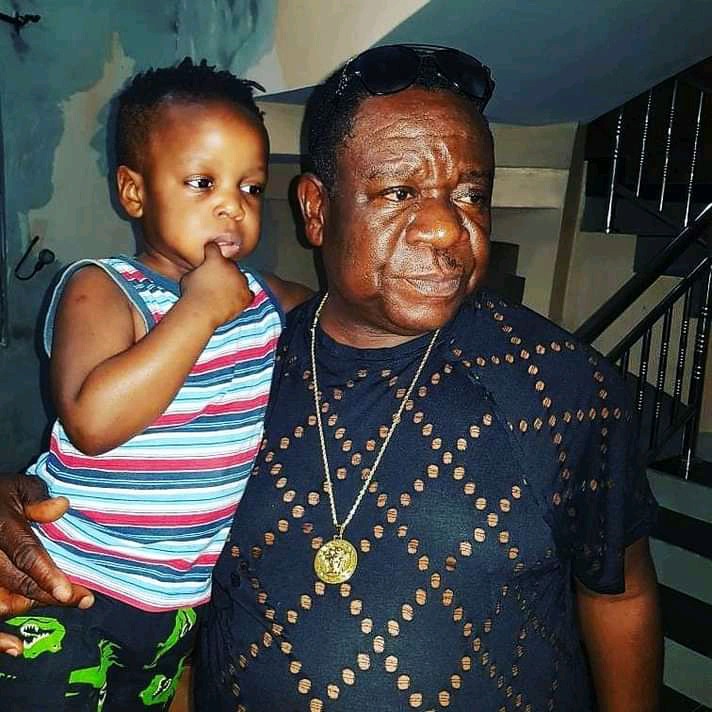 Okafor got married to his wife, Stella Marris in 2015 and they had three children but unfortunately lost his first son, Emmanuel Okafor.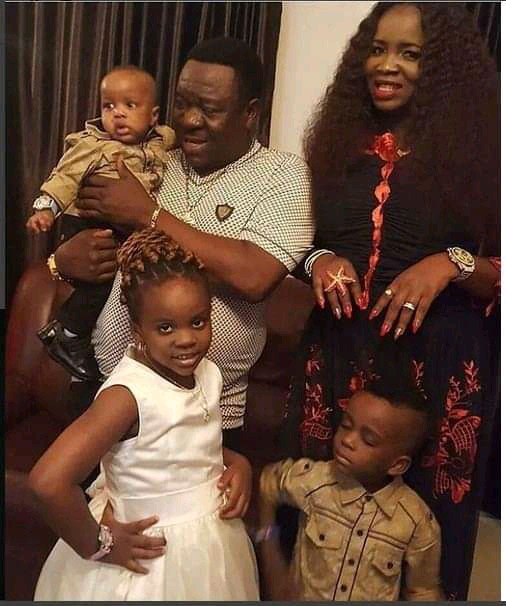 He has won numerous awards which include Best Comic Actor in Nigeria at the Africa Movie Academy Awards and Most Prominent Actor in Nigeria at the Africa Magic Viewers Choice Awards.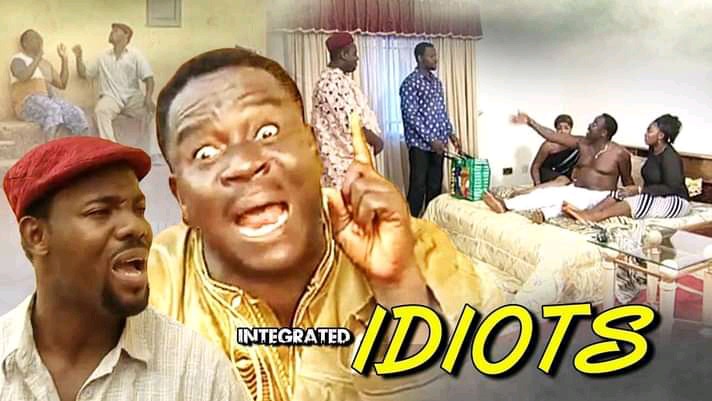 9. Kenneth Okonkwo (1968)
Kenneth Okonkwo, born November 6, 1968, is a Nigerian actor, popularly known for his role in the movie Living in Bondage as MR Andy Okeke.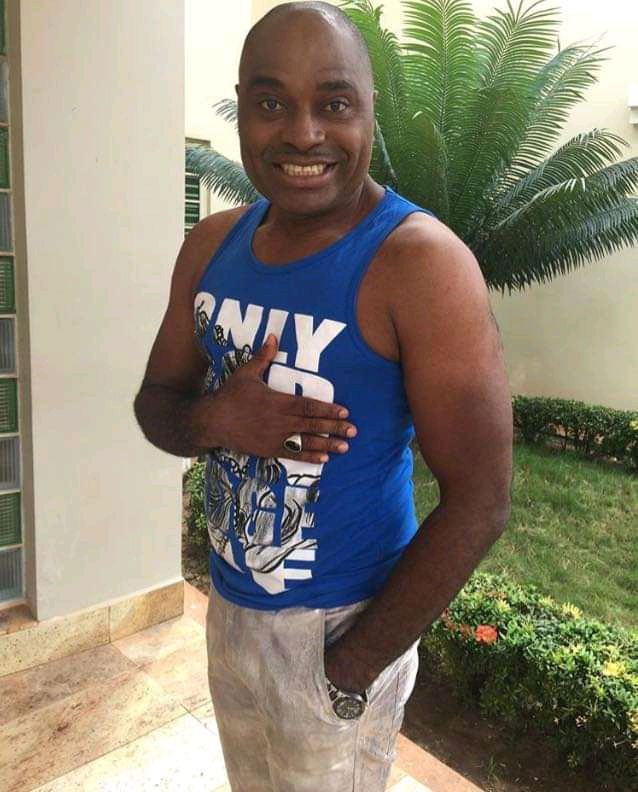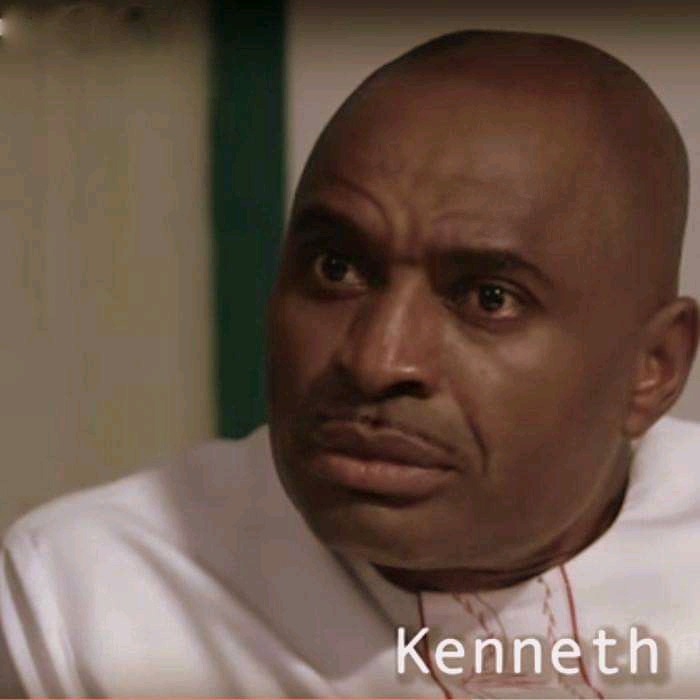 Kenneth Okonkwo was born in Nsukka, Enugu State. He graduated with a degree in Business Administration from the University of Nigeria, Nsukka and Masters in International Law and Diplomacy from the University of Lagos, Akoka.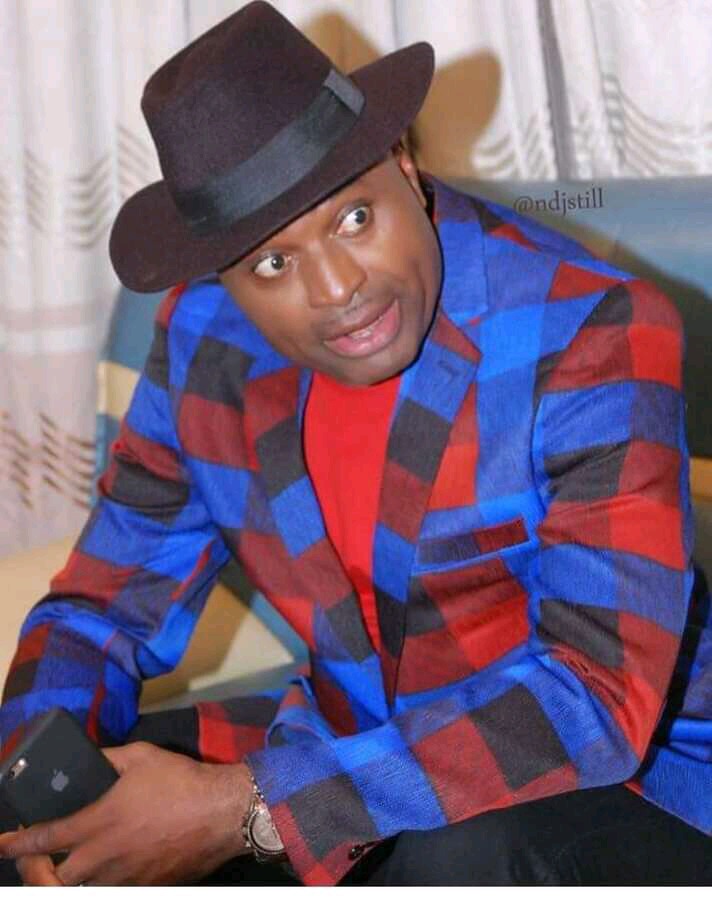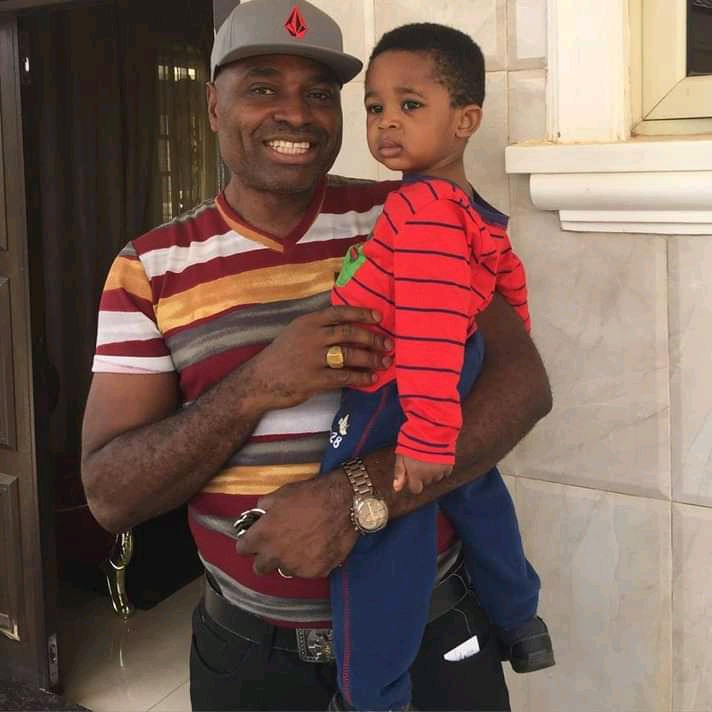 In 2013 he won the African Movie Academy Award on a Special Recognition of Pillars of Nollywood. In 2015 he was given a special recognition award by the organisers of the City People Entertainment Awards for his contribution to the growth of entertainment in Nigeria.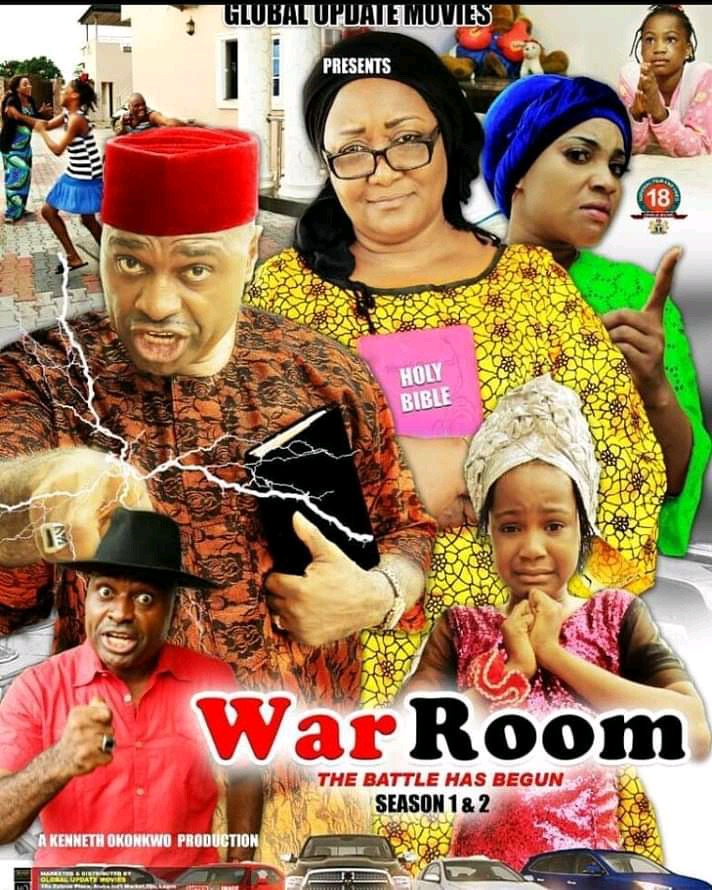 10. Don Brymo (1966)
Nollywood star Don Brymo was born on November 24th, 1966 in Anambra State in the south eastern part of Nigeria.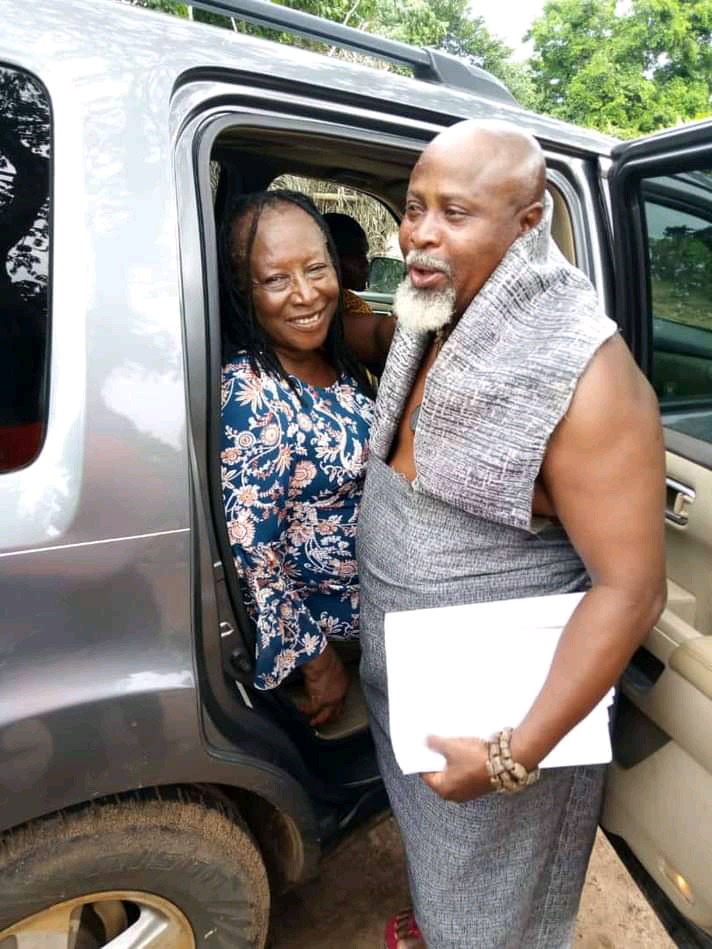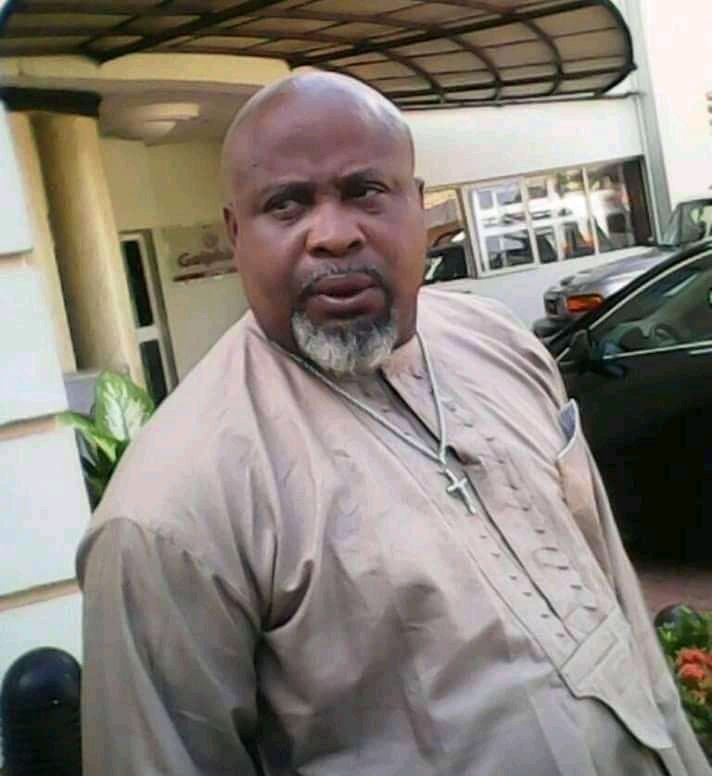 Don Brymo is married with grown-up children. The actor although can play various roles has become prolific and popular for his bad boy roles.he completed both his primary and secondary school education and obtained both his First School Leaving Certificate and West African Senior School Certificate in Enugu.Don Brymo proceeded to University of Nigeria, Nsukka in Enugu State, Nigeria and graduated with a Bachelor's Degree in Theatre Arts.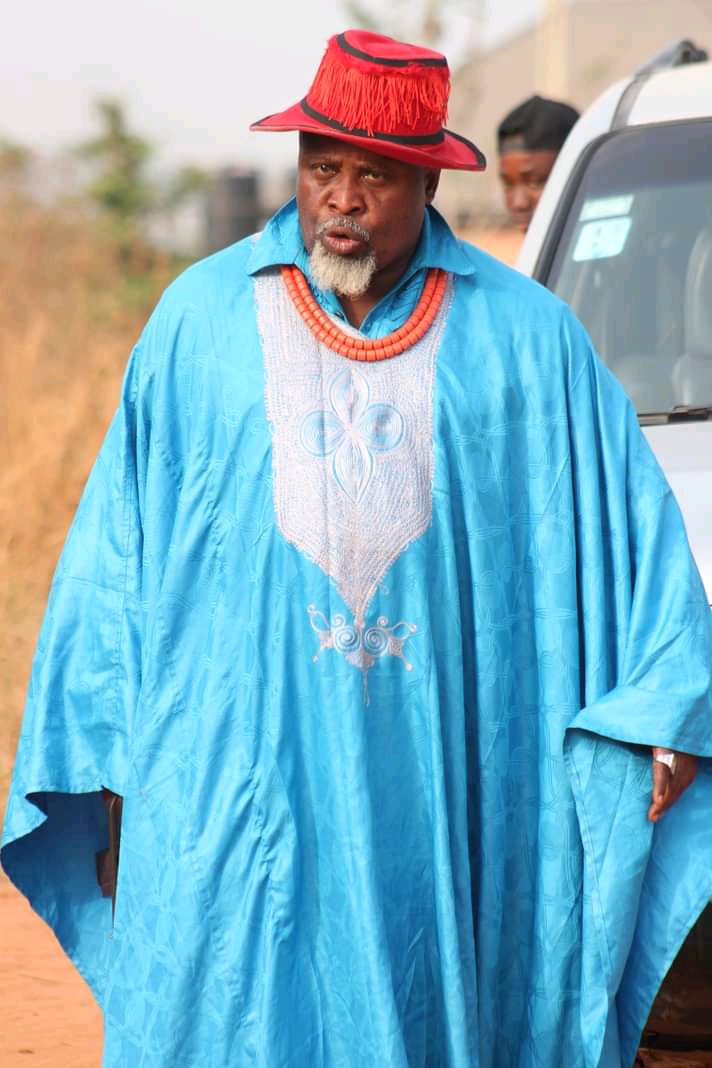 Unlike many, Don Brymo started acting from his secondary school days in Enugu.While still in the university as an undergraduate he was actively involved in drama, theatre art, stage play and performing art.Don Brymo is popularly known due to his various gangster roles in movies which is not a real representation of his identity.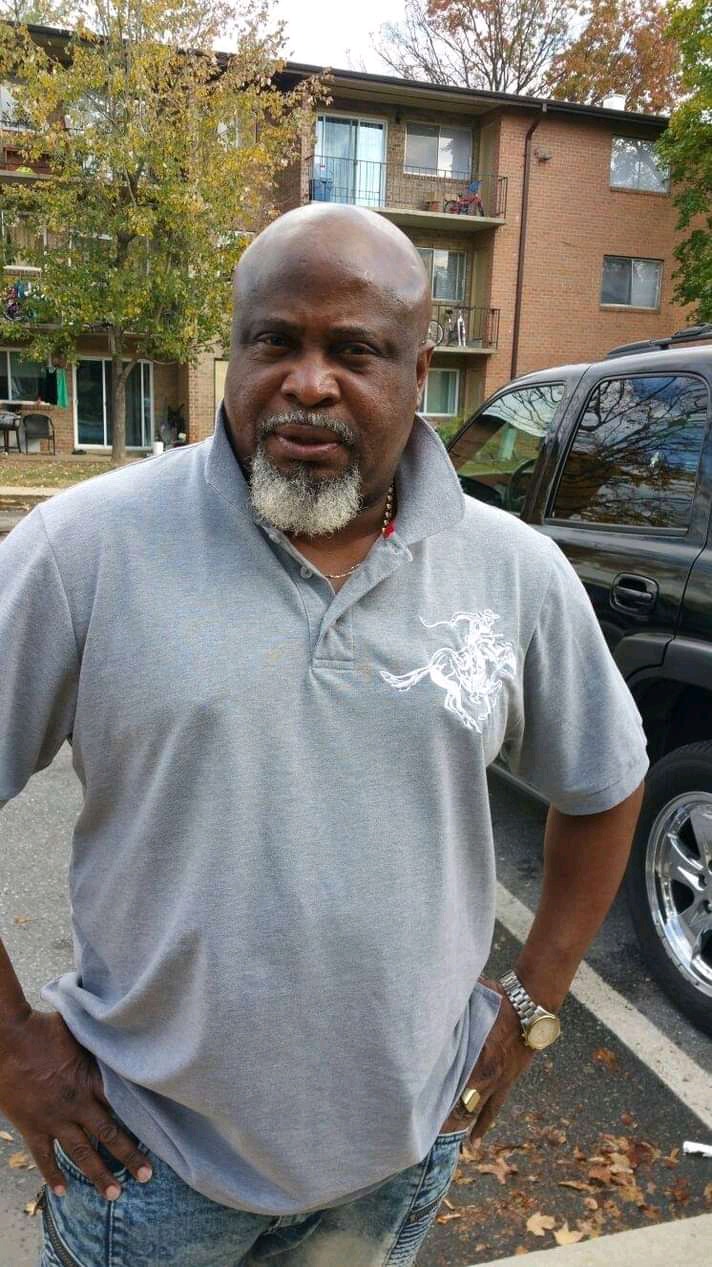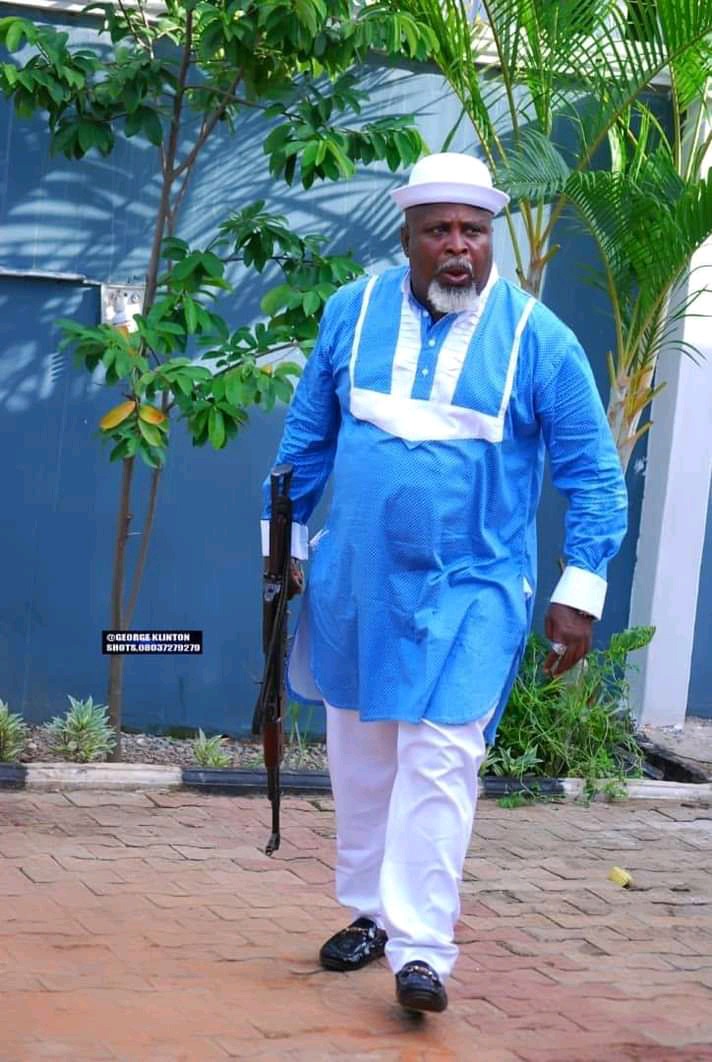 Like all Nollywood actors who have been in the movie industry for more than two decades, Don Brymo in the cause of his career has bagged several awards some of which are; Best Actor in a Leading Role at the City People Entertainment Awards, Most Promising Act to Watch at the Best of Nollywood Awards, Best Actor in Drama at the Africa Movie Academy Awards, Best Supporting Actor at the Africa Magic Viewers Choice Awards and the Award of Excellence by the Actors Guild of Nigeria (AGN).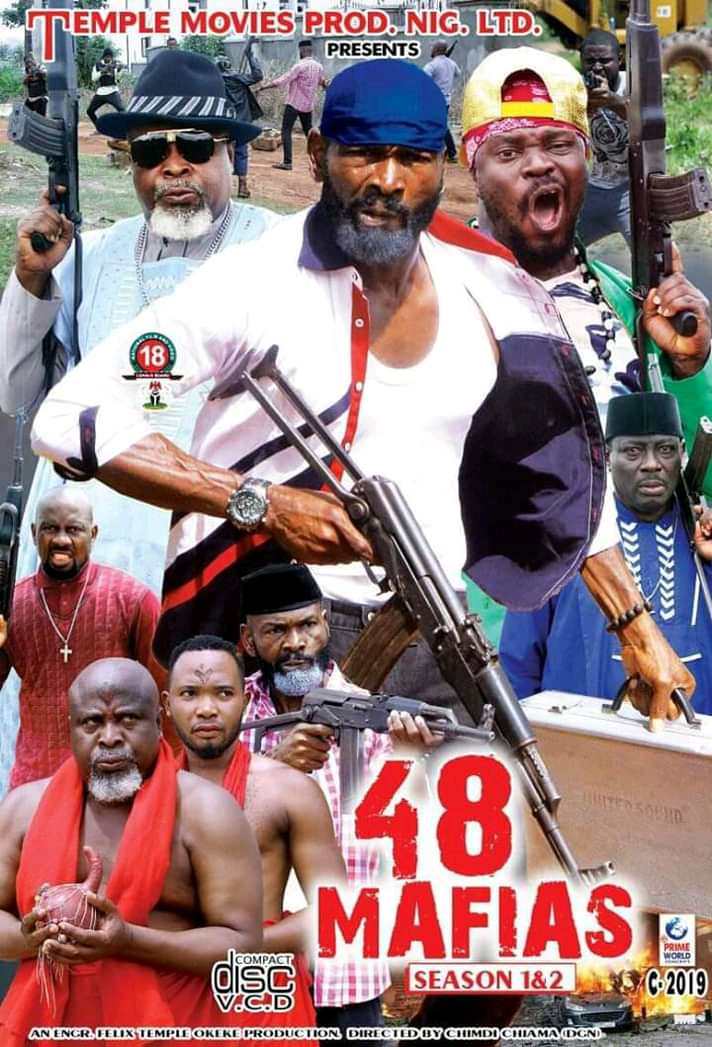 11. Clem Ohameze (1965)
Clem Ohameze is a famous Nollywood actor, director, entrepreneur, investor, politician, and philanthropist.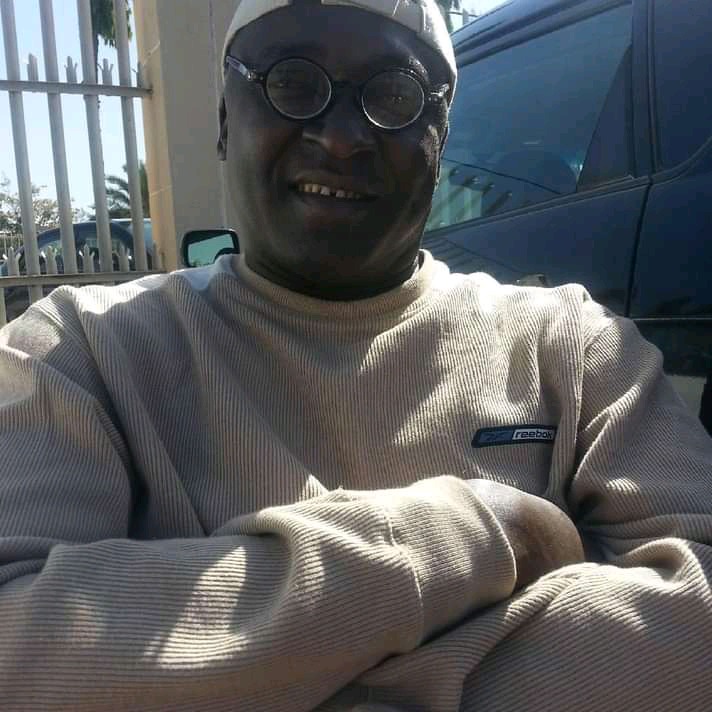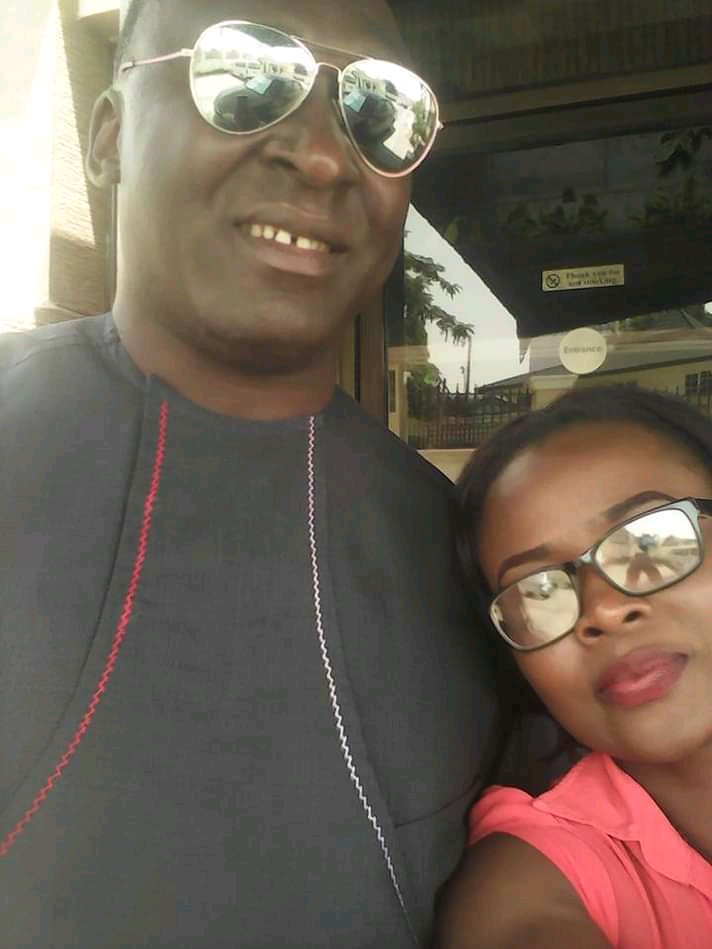 He is a very famous and highly respected person in Nigeria. He is one of the most talented, creative, wise, and knowledgeable actors Nigeria has ever produced in the Nollywood industry. Clem knows how better to interpret the movie role and can fit in any character and movie role. He is famously known for playing the role of a high chief, traditional ruler, occultic order member, a villager, politician, and rich business person. Clem is considered as one of the Nollywood pioneer actors, and he remains a strong pillar in the industry. His creativity and style of acting make him unique, scarce in the Nollywood market, and highly paid actors of Nigeria.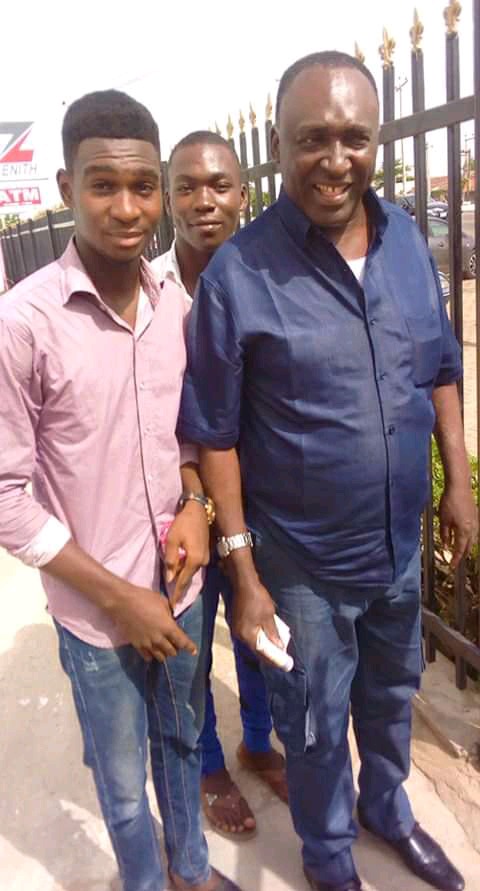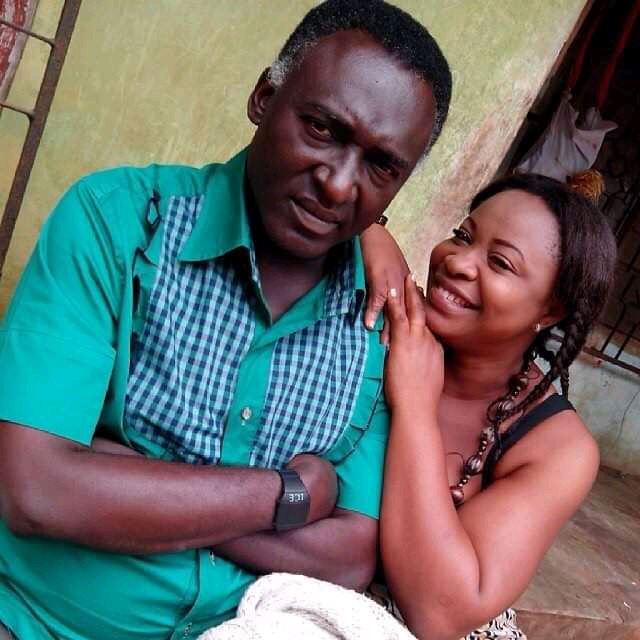 Clem Ohameze was born of his parents on 27th June 1965, in Port Harcourt, River State of Nigeria. He is currently 56 years of age. The veteran Nigerian Actor conducts his birthday party on every 27th June of every year in a colorful celebration to honor his birthday. Clem's origin is traced in Oguta village located in Imo state, although he was born and raised on Port Harcourt, River State of Nigeria.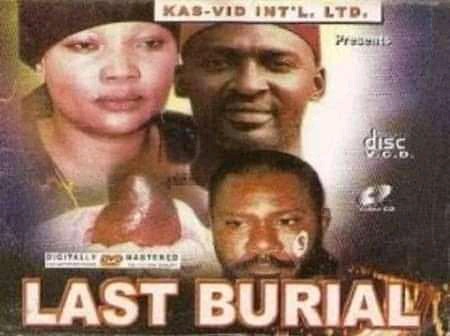 12. Nelson Wealth (1962)
Nelson Iloabuchi Wealth popularly known as Igwe Abuja is a Nigerian Nollywood actor who has been featured in over dozens of movies.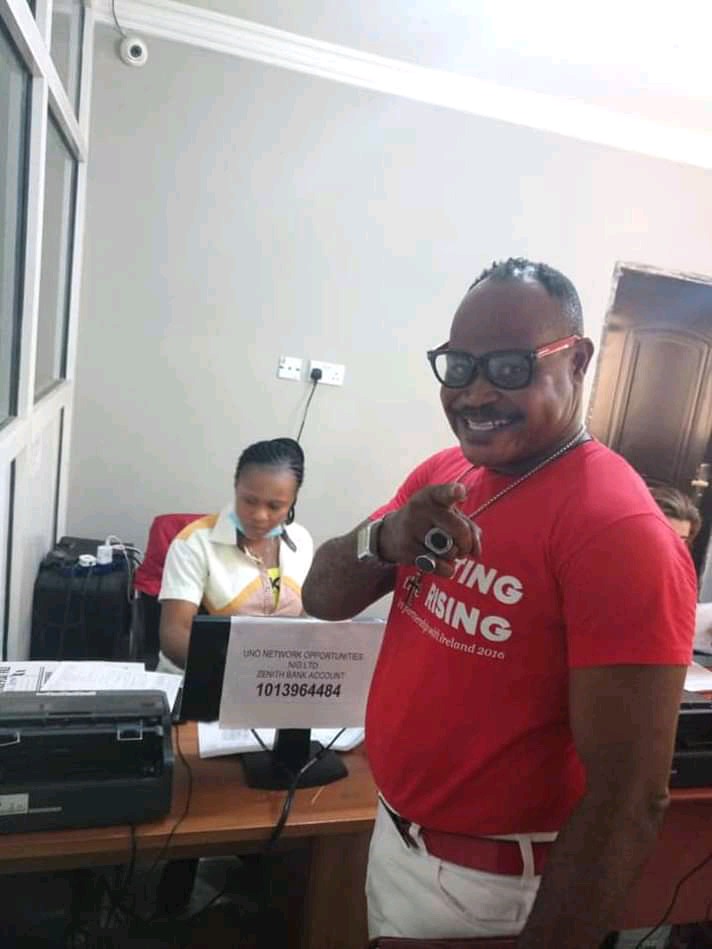 He became popular after playing the role as Judas Iscariot in the Nollywood blockbuster movie titled "Shina Rambo."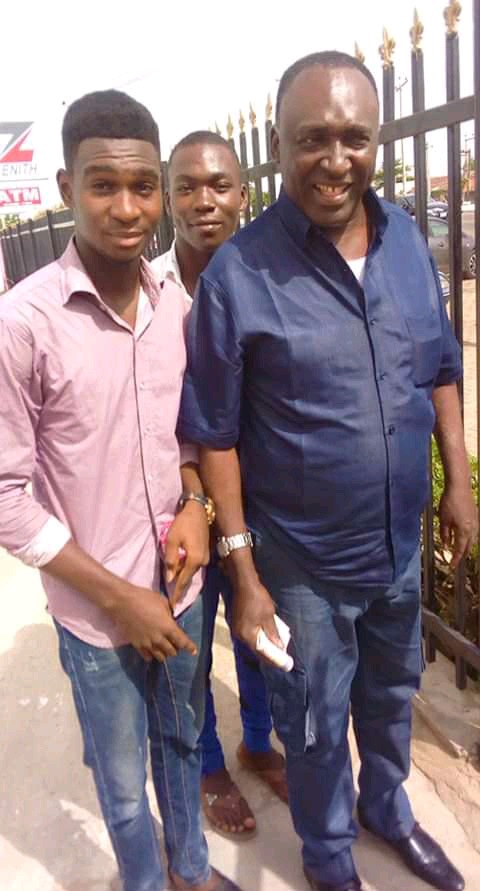 He is also known for his wicked role in a movie especially in the movie titled "Heart of a Tiger" where he portray as Ichie Orji and he played a major role in that movie.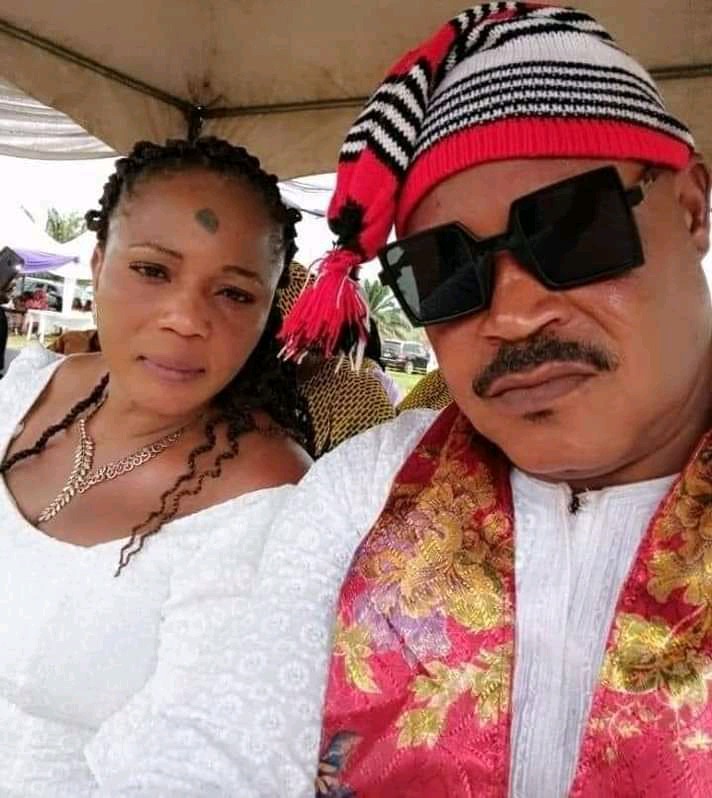 He is well known and very popular among his colleagues and his fans. He is a good actor, very skillful, talented and can interpret movie given to him by producers and directors.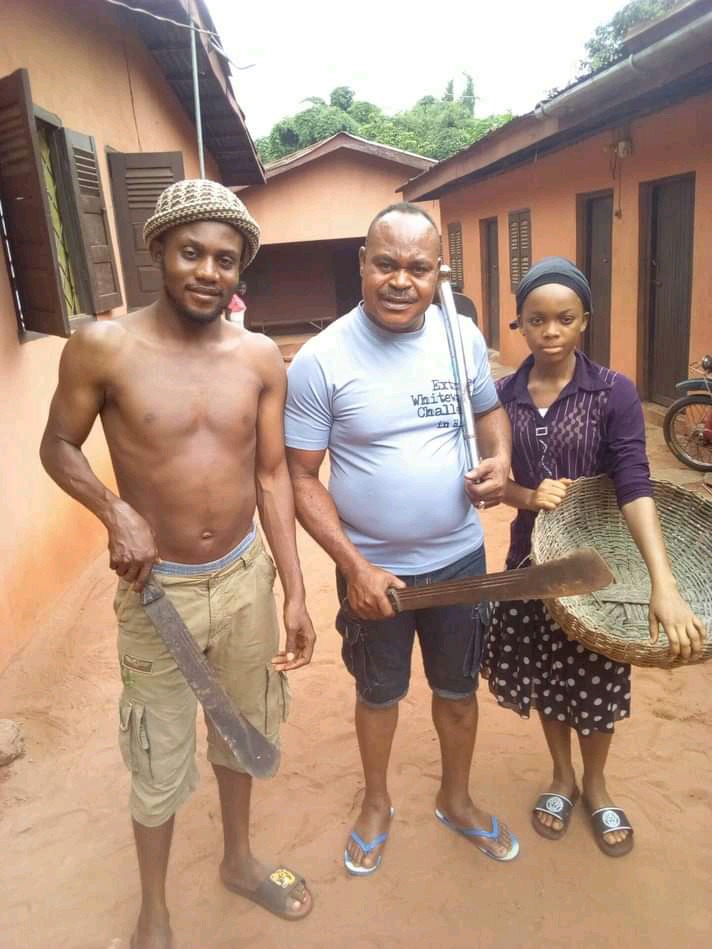 He was born in January 1st, 1962.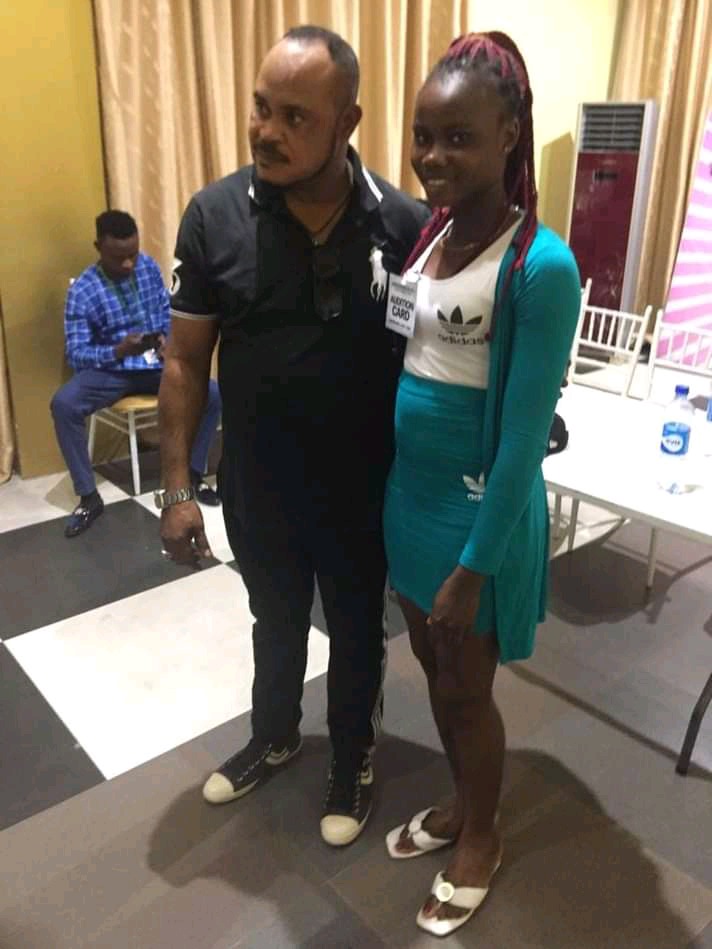 Nelson Wealth aka Igwe Abuja, hails from Enugu state in the south eastern part of Nigeria, but he currently based in in Abuja, the country capital.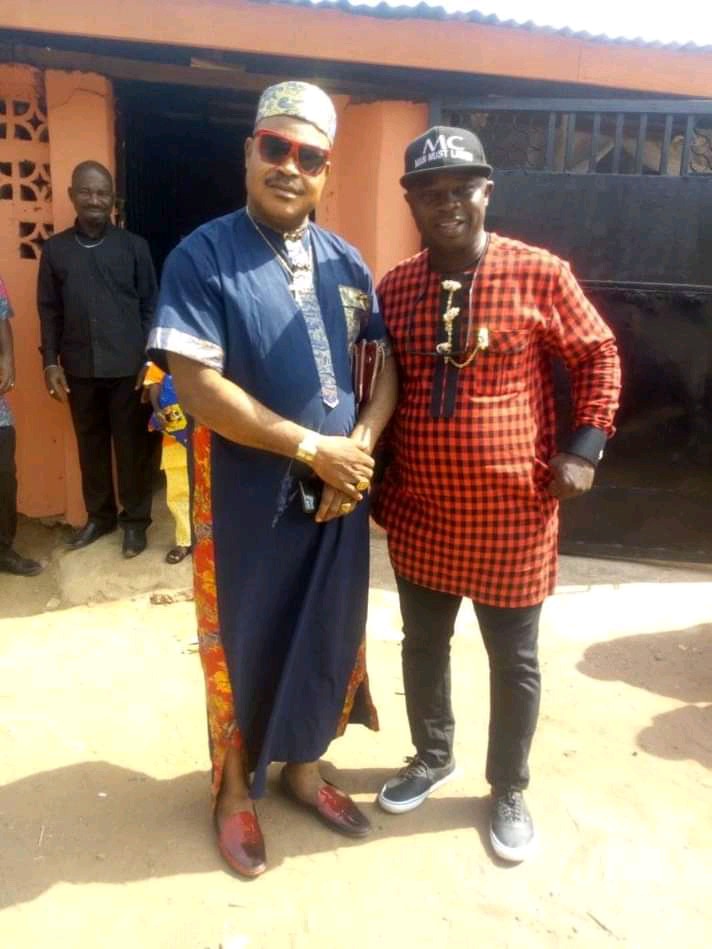 Nelson Wealth, is happily married and the marriage was blessed with 4 children which include Praise Nelson who contested for the BBNaija season 5 and other of his children.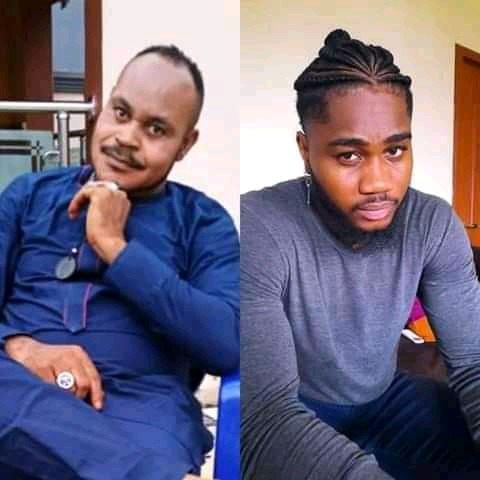 Nelson Wealth (Igwe Abuja) is one of the Nollywood actors who is currently trending in the entertainment industry, and has been starred alongside top Nollywood actors including the popular Sylvester Madu, Prince Iyke Olisa, Harry B. Anyanwu, Don Brymo Uchegbu, Kelvin Ikeduba and so many others.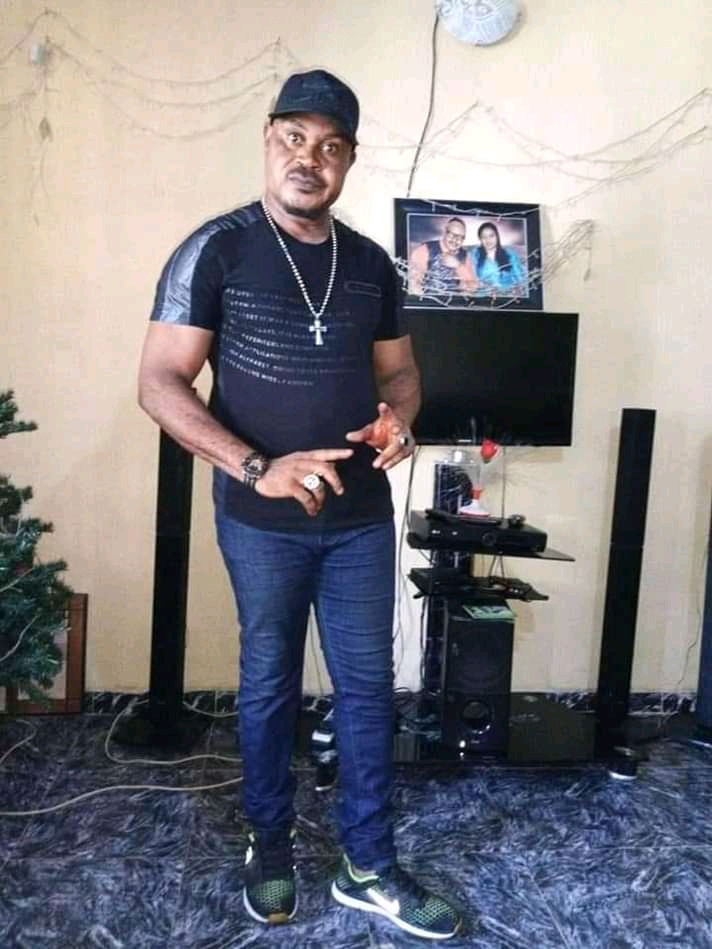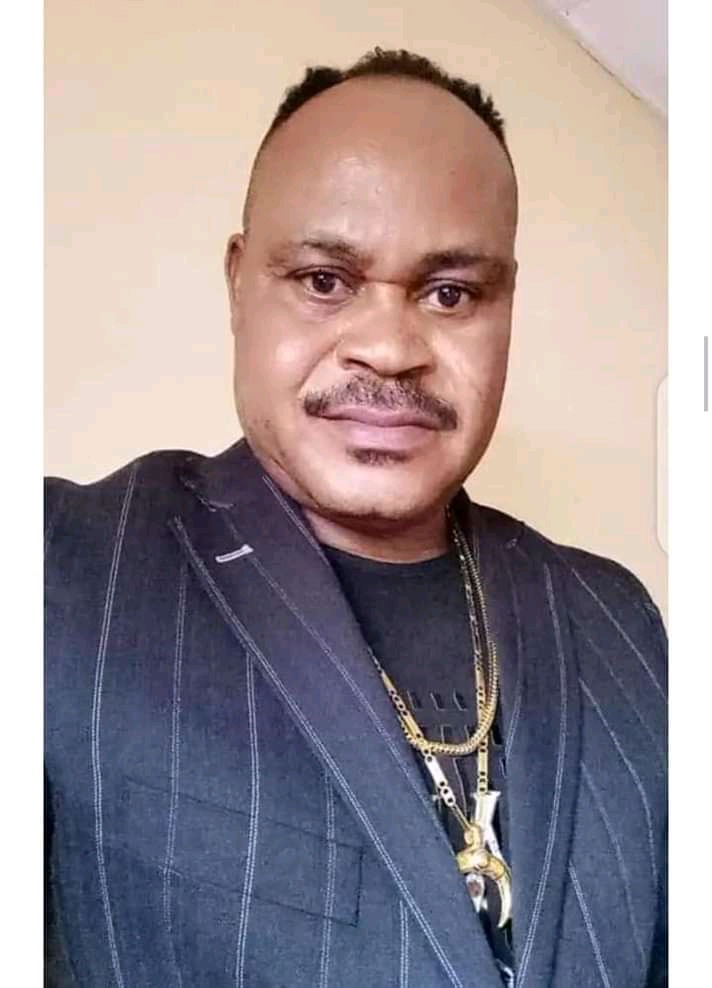 Some of the movies in which Nelson Wealth has been featured includes Shina Rambo, Return of Shina Rambo, Son of Python, Return of Son Python, Heart of a Tiger, Beast From The East, and so many others numerous to mention.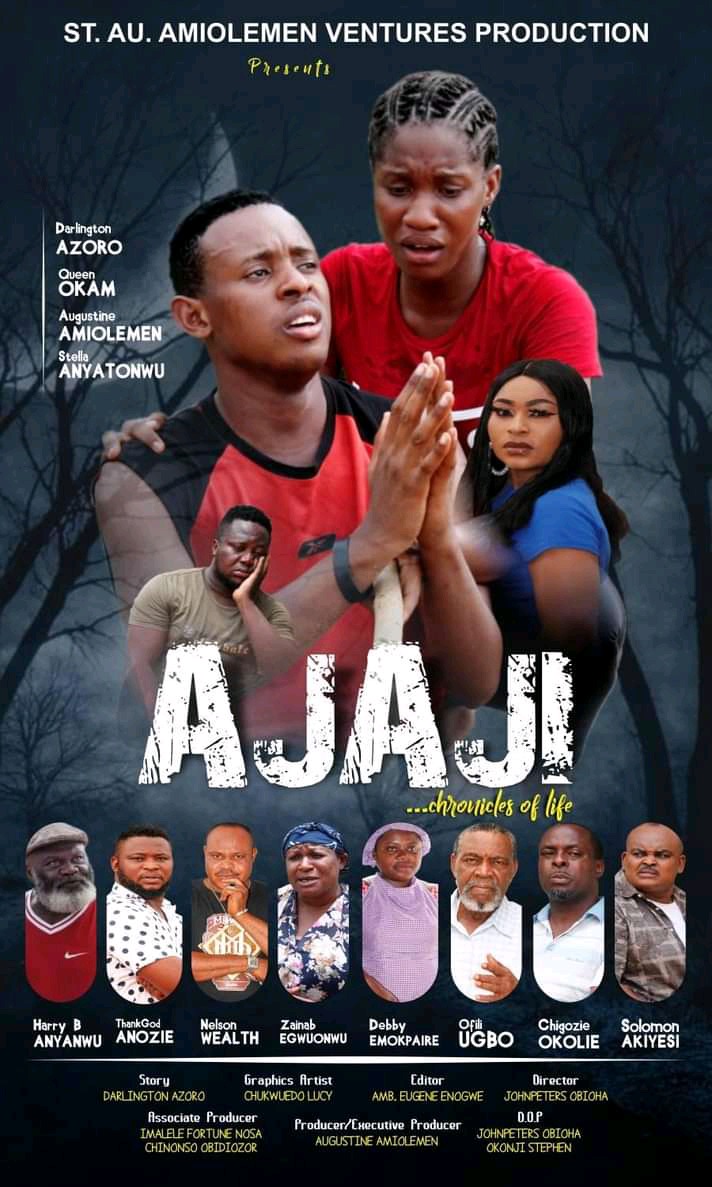 13. Amaechi Muonagor (1962)
Amaechi Muonagor is a name that even if you do not remember anymore, the face will give it away.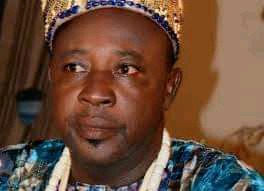 He is a Nollywood veteran and was HUGE back in the late 90s and early 2000s when Nollywood was becoming increasingly popular. He famously starred in movies featuring extra-famous celebrities and icons, Aki and Pawpaw. In fact, he was in the original movie, Aki na Ukwa. He also starred in movies such as 2 Rats, Igodo, Ugonma, and many more.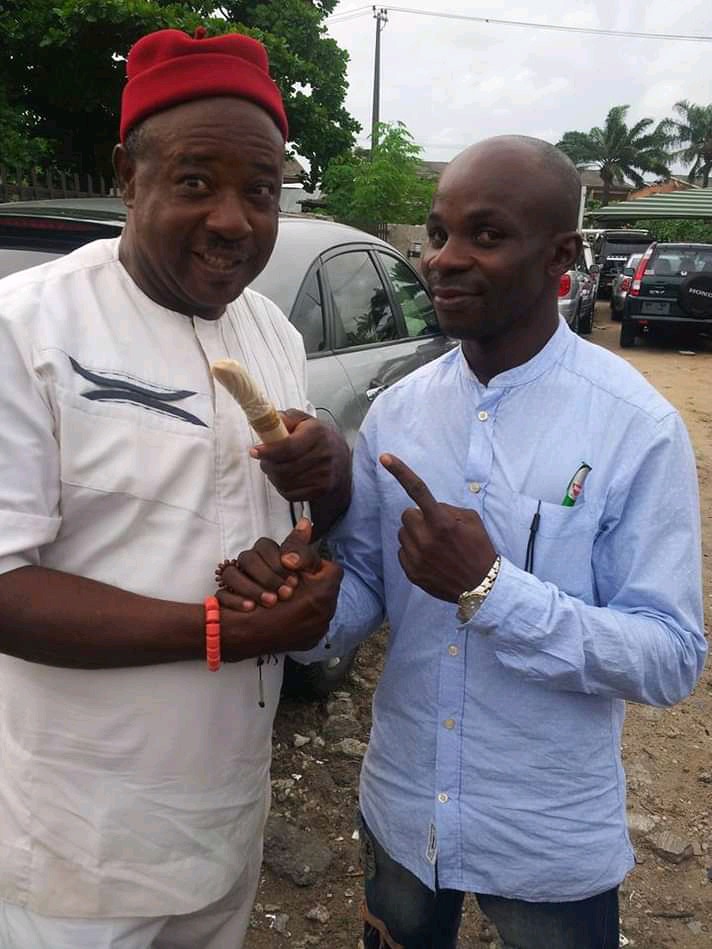 Born on 20th August 1962 in Idemili Local Government Area of Anambra State in the south eastern part of Nigeria, Amaechi is now 59 years old.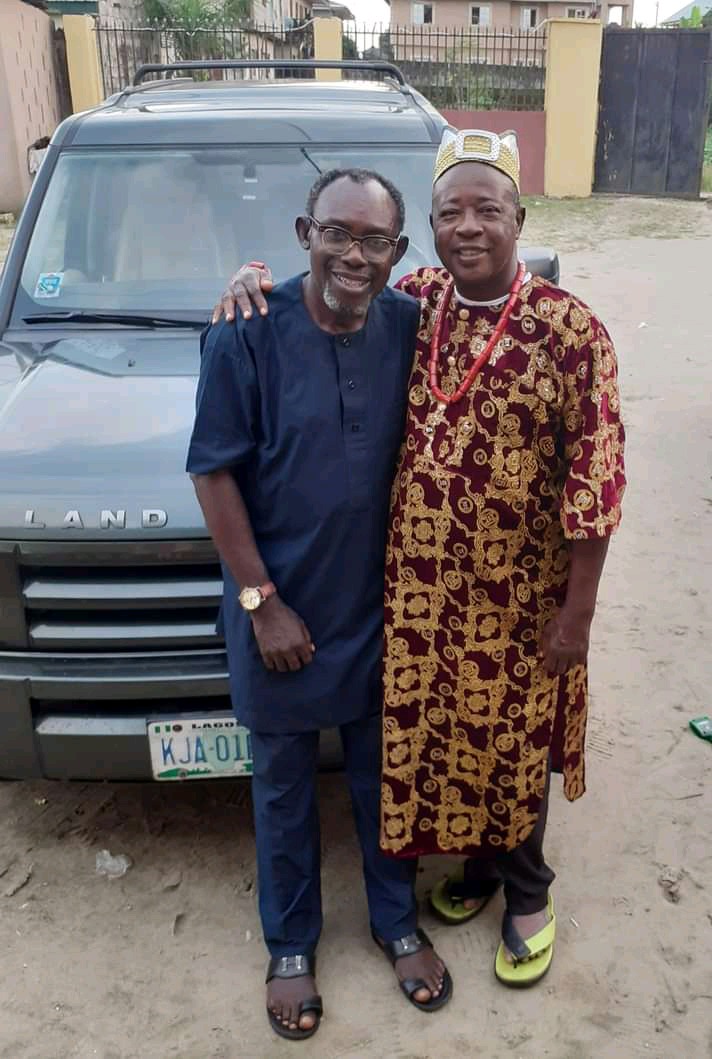 He joined the Nigerian movie industry in 1998 where he starred in his first movie titled Taboo, a movie where he played the role of Chief Akunatakasi.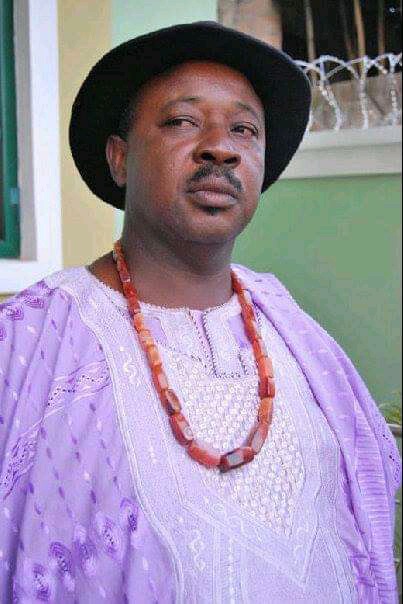 In 1999, Amaechi Muonagor rose to fame after starring in the huge Nollywood blockbuster movie Igodo, a movie that is till this day described as one of the greatest Nigerian movies and a door-opener for Nollywood. This movie earned Amaechi a nomination for Best Supporting Actor at the Africa Movie Academy Awards.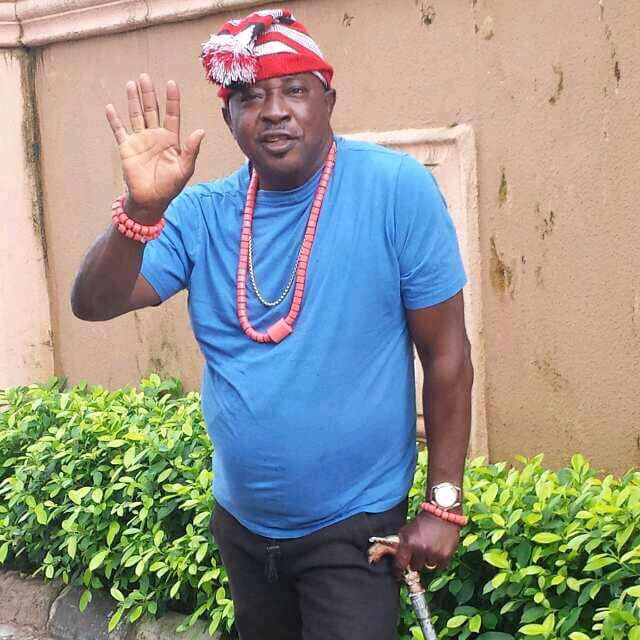 Then in 2003, Amaechi hit it big when he acted in the ginormous Nollywood blockbuster comedy movie Aki na Ukwa alongside Chinedu Ikedieze (Aki) and Osita Iheme (Paw paw). Following this, he went on to act in over 250 movies, until 2016 where it appeared everything came to a halt.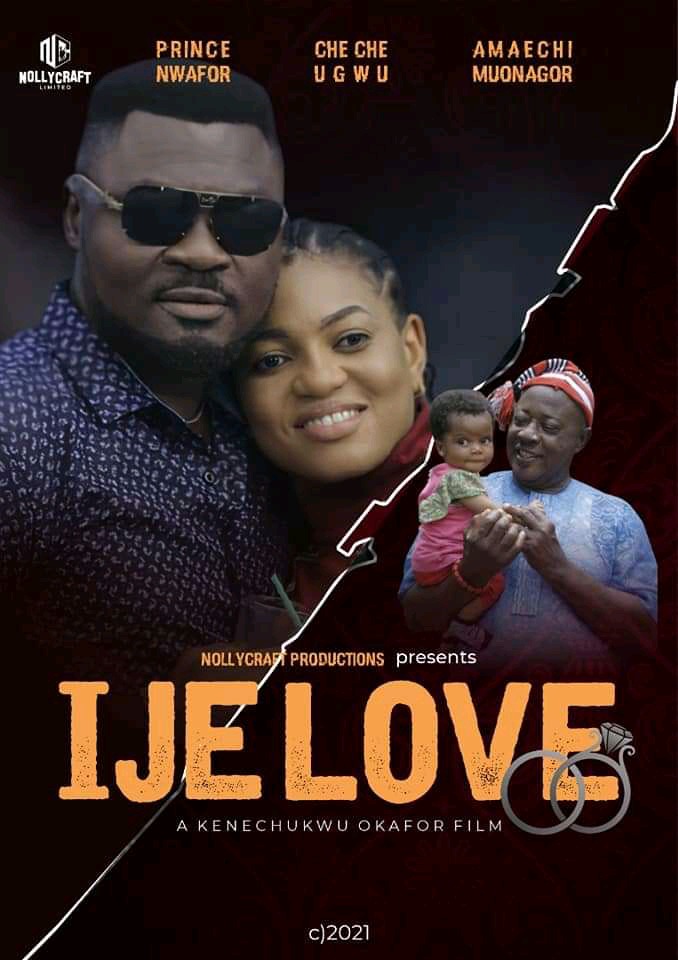 14. Hanks Anuku (1960)
Hanks Anuku is a Nigerian-Ghanaian actor, who became popular for his role in the 2001 movie, 'Broad Daylight'.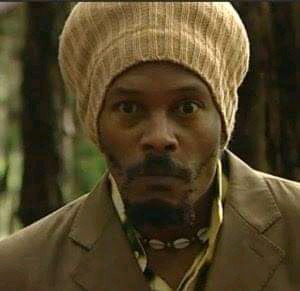 He is often dubbed as Nollywood's 'baddest boy', and is famous for his roles as the chief gangster of Nollywood.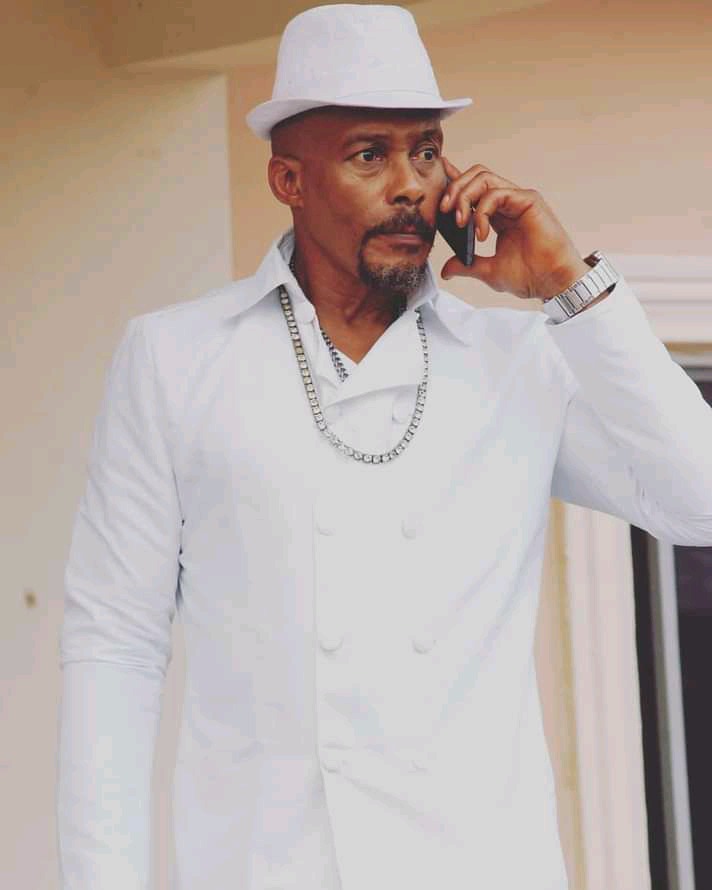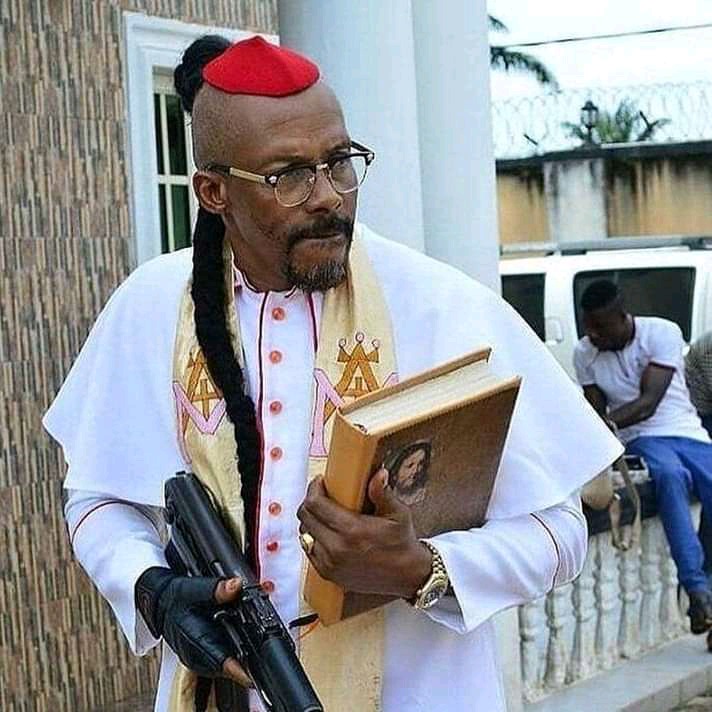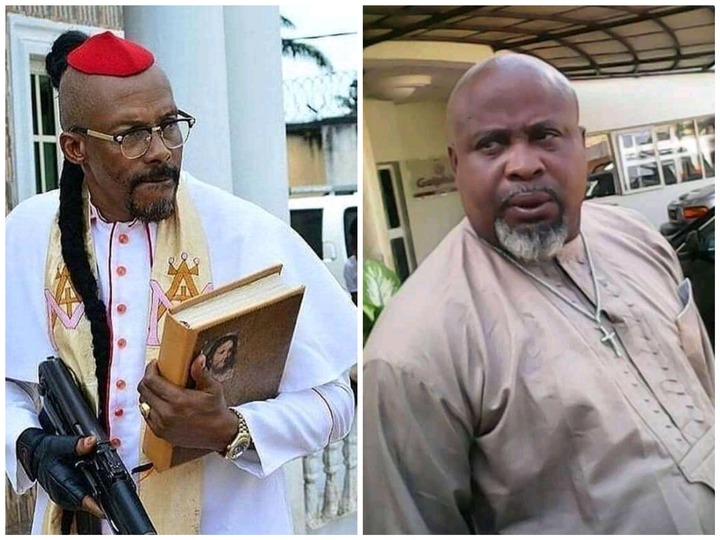 Hanks Anuku was born on the 27th of August, 1960 in Ibadan, Oyo State, Nigeria. He had his early primary education in Ibadan and proceeded to Loyola College, a Boys only Government-owned College in Oyo State, Nigeria founded by the Catholic Missionary in 1954.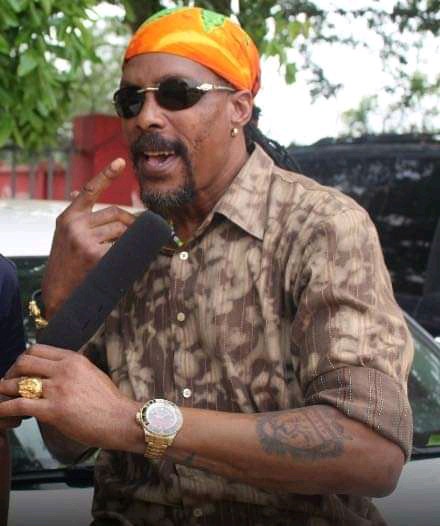 After obtaining his SSCE, Hanks proceeded to the prestigious Auchi Polytechnic, Auchi, Edo State where he graduated from in 1981 with a Higher National Diploma (HND) in Mass Communications.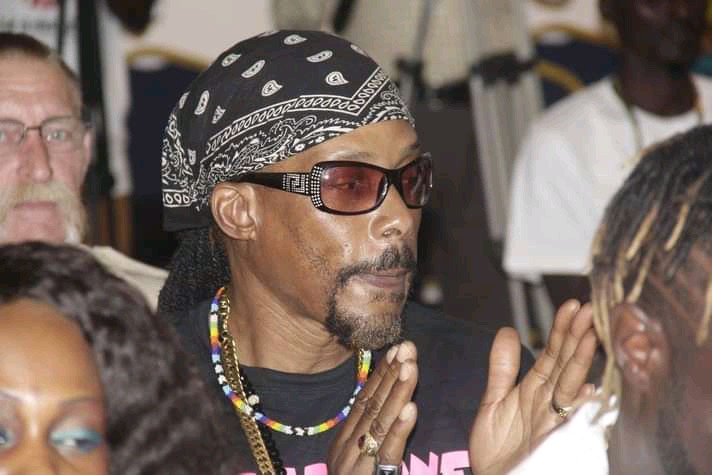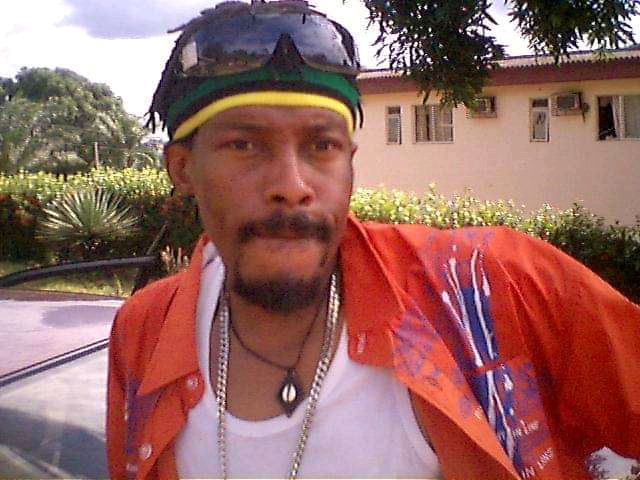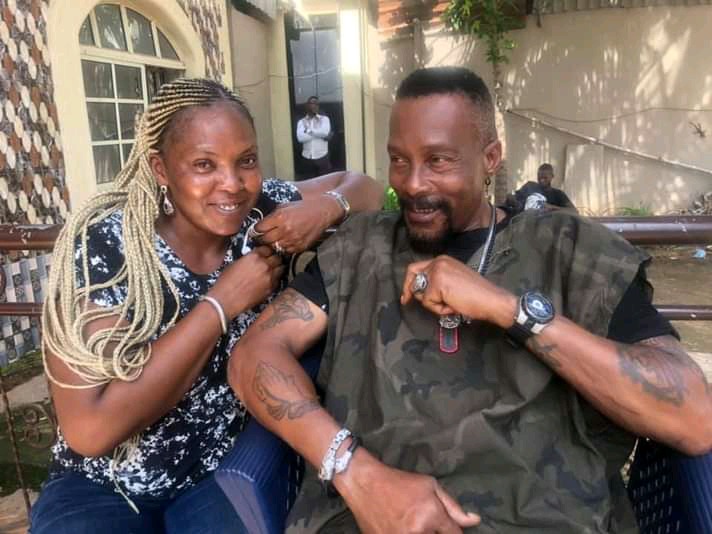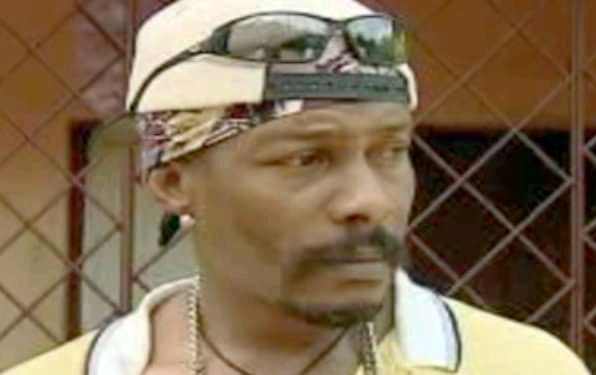 Hanks Anuku is very handsome, gifted and talented in acting and interpretation of movie roles. He is popular for playing the role of a bad guy in movies and has an American accent because of the many years he has spent in America.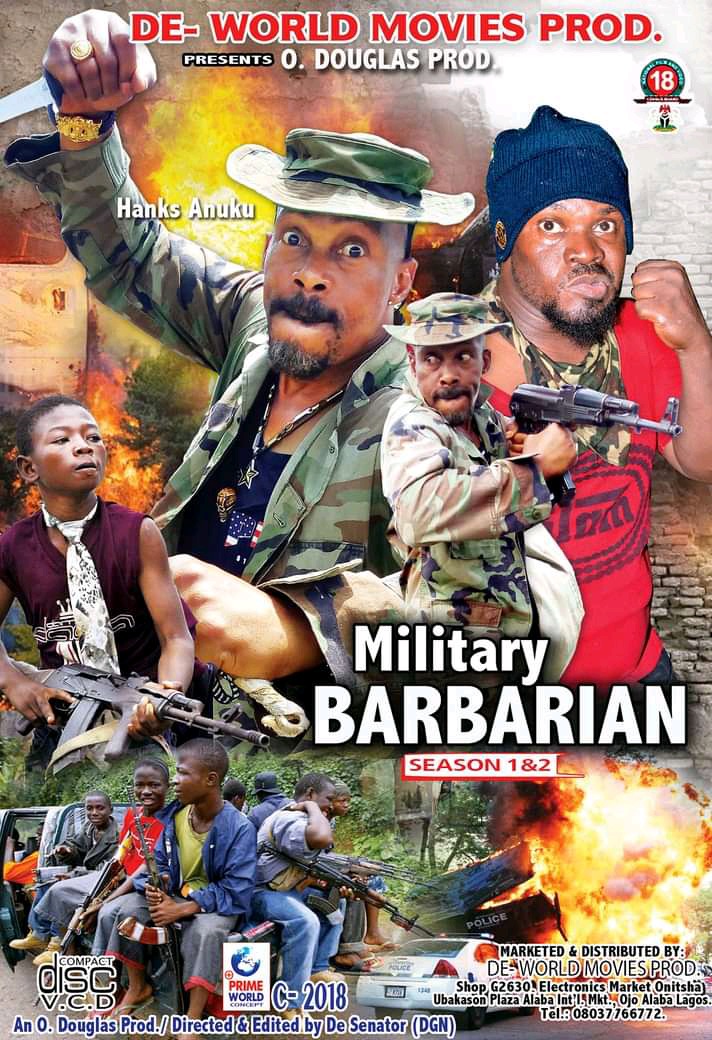 15. Emeka Ike (1967)
Emeka Ike is a Nigerian actor. He was born on 22 March 1967 in Lagos, Nigeria. Emeka Ike is one of the prolific actors who is known for his roles as playboy or Casanova in Nollywood movies.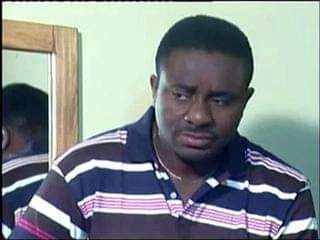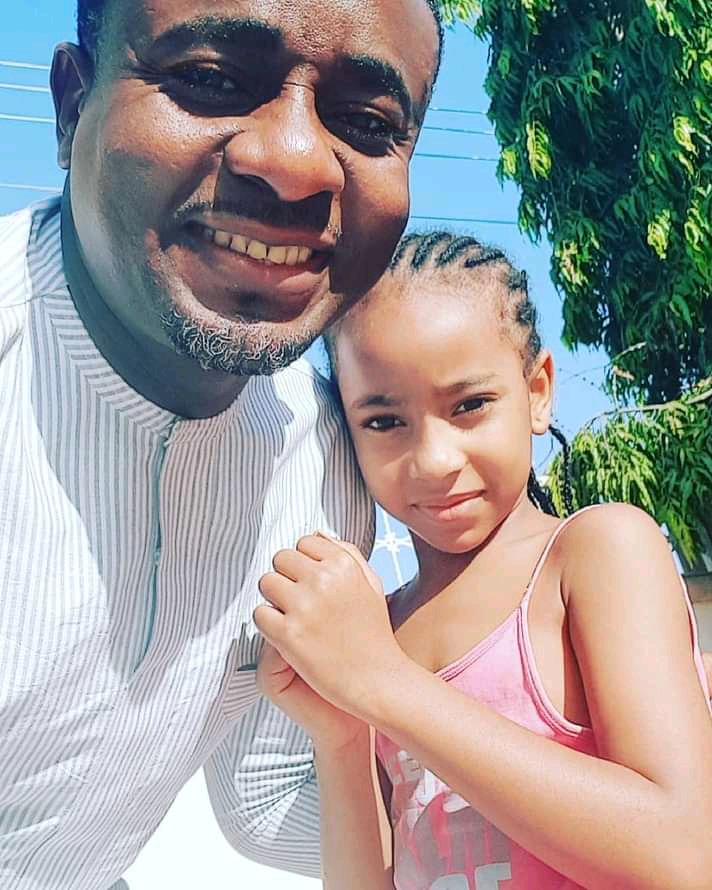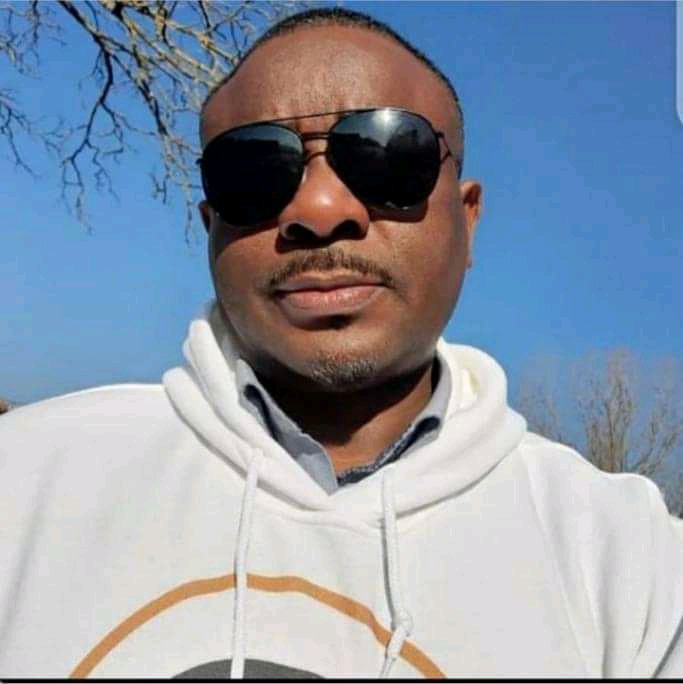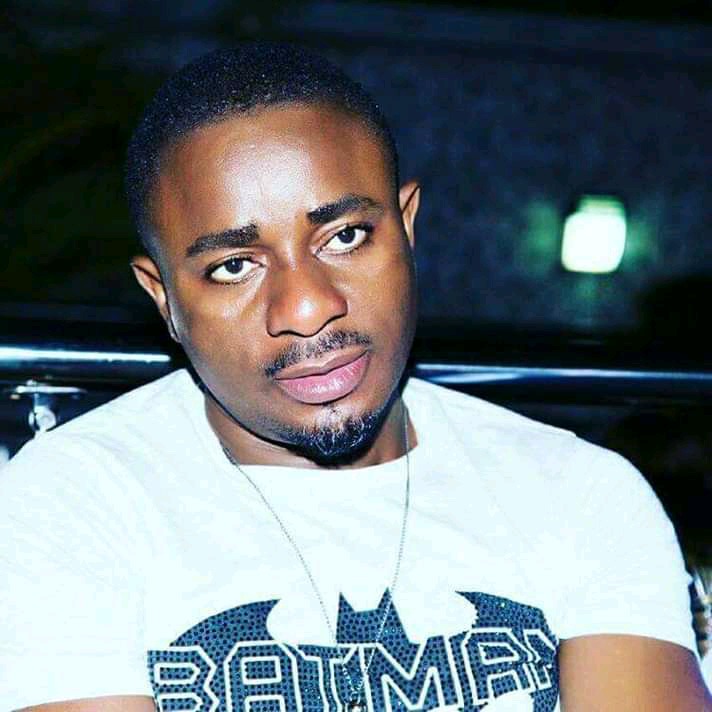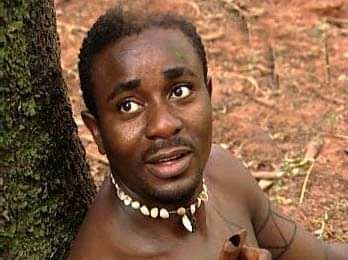 He also has been tagged as one of Nollywood's 'Bad boys' due to playing movie roles of a man who gets physical, abuses women. Emeka Ike studied mechanical engineering at the University in Lagos, but he had a burning passion for acting.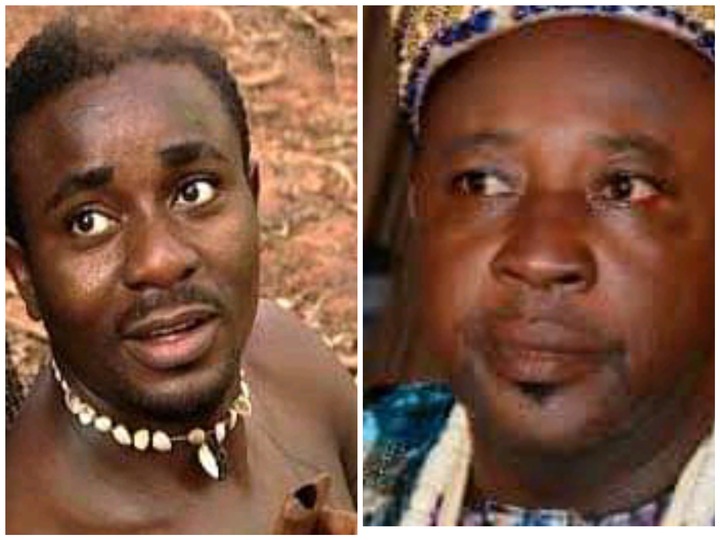 His first major role was in the movie 'Deadly Affair' in 1997.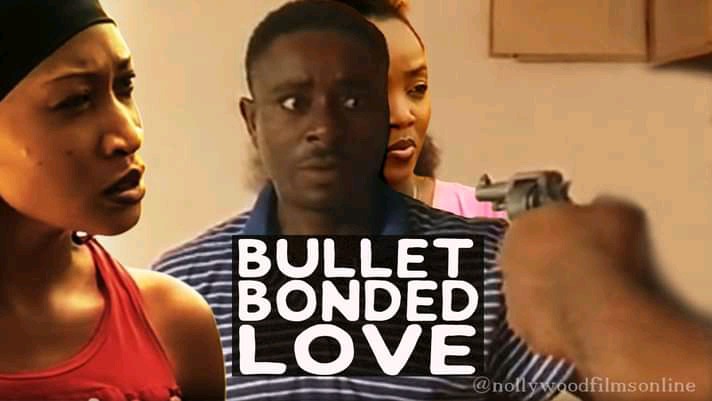 Content created and supplied by: AdoyiGreporter (via Opera News )
Opera News is a free to use platform and the views and opinions expressed herein are solely those of the author and do not represent, reflect or express the views of Opera News. Any/all written content and images displayed are provided by the blogger/author, appear herein as submitted by the blogger/author and are unedited by Opera News. Opera News does not consent to nor does it condone the posting of any content that violates the rights (including the copyrights) of any third party, nor content that may malign, inter alia, any religion, ethnic group, organization, gender, company, or individual. Opera News furthermore does not condone the use of our platform for the purposes encouraging/endorsing hate speech, violation of human rights and/or utterances of a defamatory nature. If the content contained herein violates any of your rights, including those of copyright, and/or violates any the above mentioned factors, you are requested to immediately notify us using via the following email address operanews-external(at)opera.com and/or report the article using the available reporting functionality built into our Platform See More