Wizkid's nine year old son, Tife Balogun recently won the heart of people with his wisdom, brilliance and eloquence.
In an Instagram live video he shared last night, Tife spoke about many things bothering him but many people were rather smitten by his cool personality, soft-spokeness, eloquence and brilliance. He is just an exact copy, a simulacrum of his dad, Wizkid, Nigeria's legendary pop star. 
First, Tife said that he doesn't 'do shakara', meaning that he doesn't show off. He felt bad that many people thought he was showing off the last time he rapped. Tife, however, made it clear that he was just embracing his talent because it's innate. He said he would never show off but was just doing what he knows best. 
Tife went ahead to speak on other things, about his connection with his mum and how he's been restraining himself from being rude and disobedient. 
Tife said he was never going to bring out his bad side as it simply tantamounts to punishing himself. He advised those that are frustrated and depressed to he careful not to hurt others or pour their venom on him adding that he would never hesitate to block them. He also cautioned them to mind their language. 
All the while, he was speaking, his proud mother, Shola Ogudu was all over him, praising and egging him on. It was so beautiful seeing the both of them bond together. Tife is really a blessed child.
Despite his mildly stern advice, many people were gushing over Tife. They said he was not only handsome but brilliant and mature. They wondered whether he was really 9. His accent was pleasant and his grammar flawless. 
Many of the women were even comparing their children's schools to that of Tife, saying that his school is absolutely doing well. 
For me, I was very much impressed. Tife is sweet, gentle and articulate. He exhibits good qualities of a well brought up child.i must commend Wizkid and his baby mama for raising such a well groomed and respectful child. I know he attends an elite school but I'm very much impressed. He far exceeded my expectations. Kudos young chap!
As for other parents and guardians out there, I know you all are trying but don't hesitate to give your best to your children. Just one that one day, they will make you proud and wipe all tears from your eyes. Give them quality education and always encourage them. Even if your child isn't that bright, try and encourage. Also, know that no child is a dullard. Every child is unique. Just discover the areas he/she has absolute advantage and work on them. May our children keep on bringing joy into us, Amen!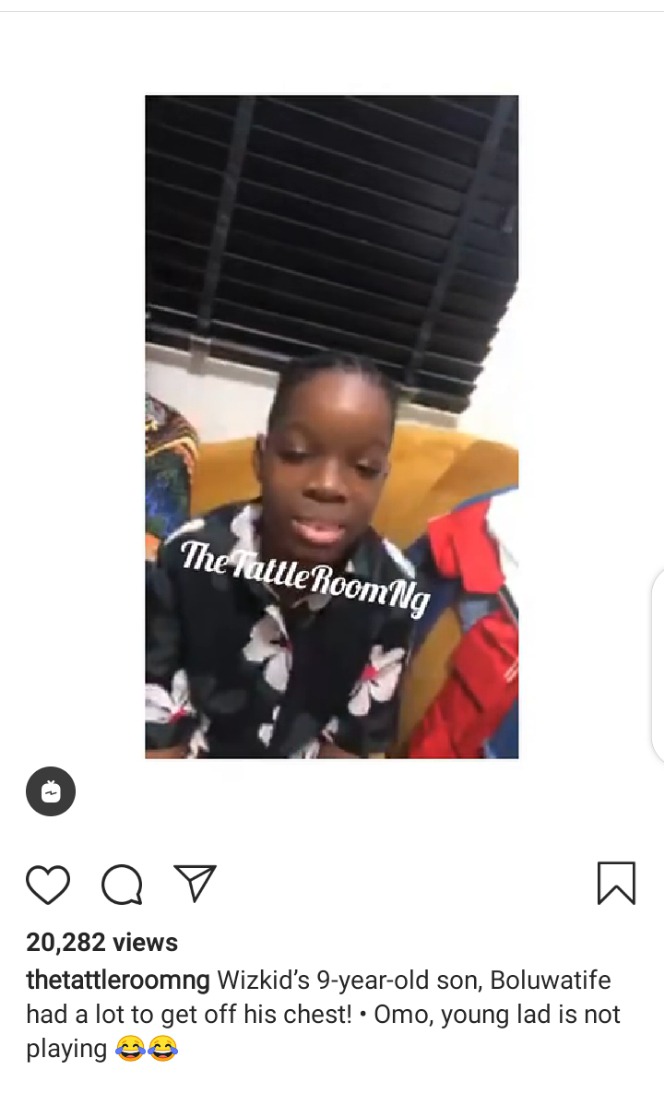 Video link: https://www.instagram.com/thetattleroomng/
Photos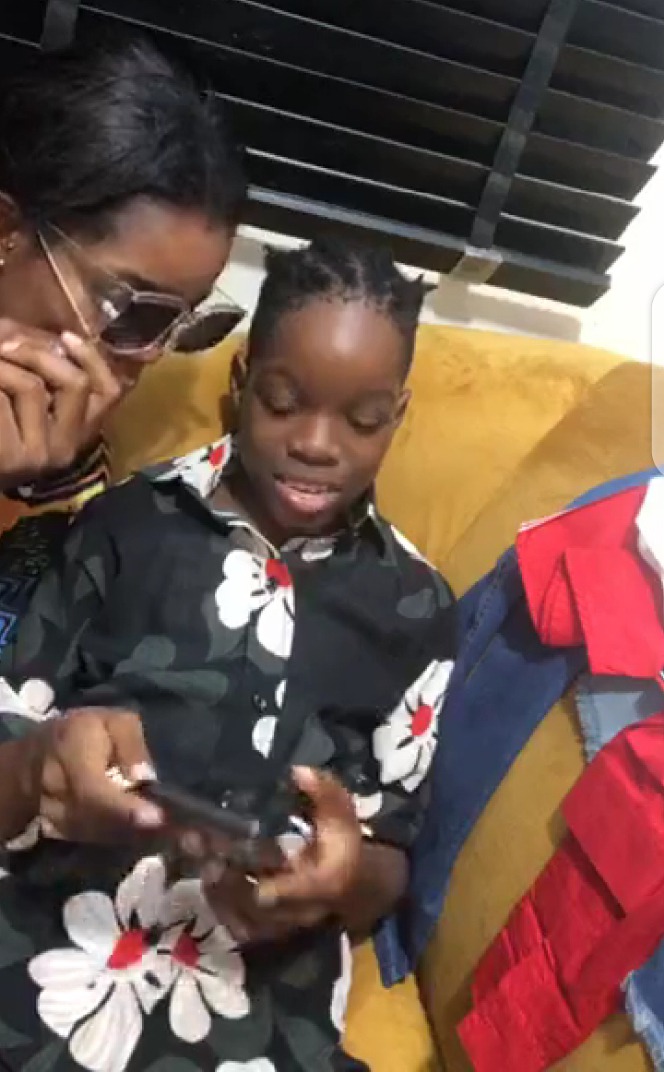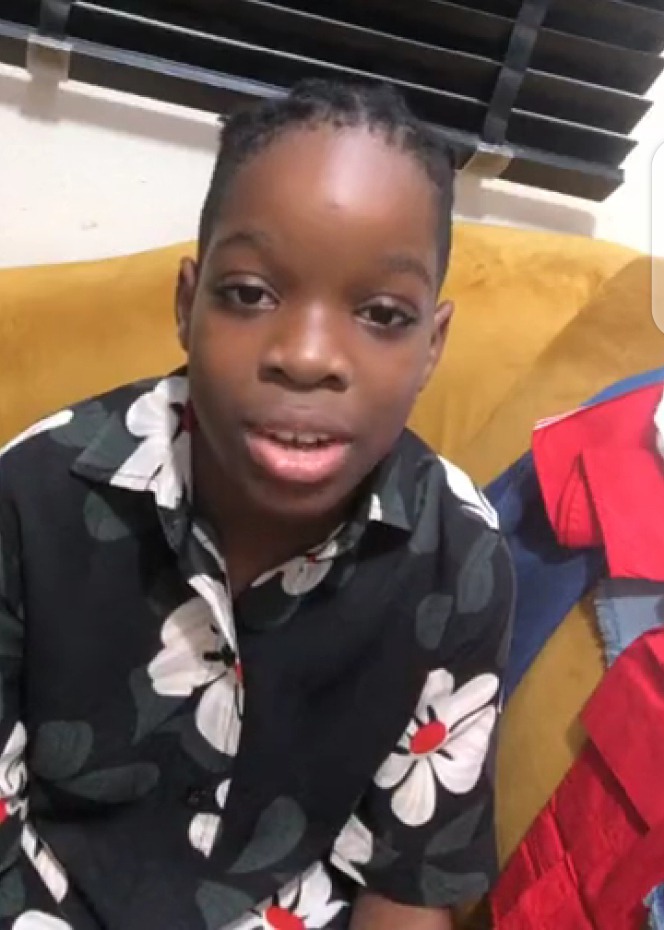 Other photos of Tife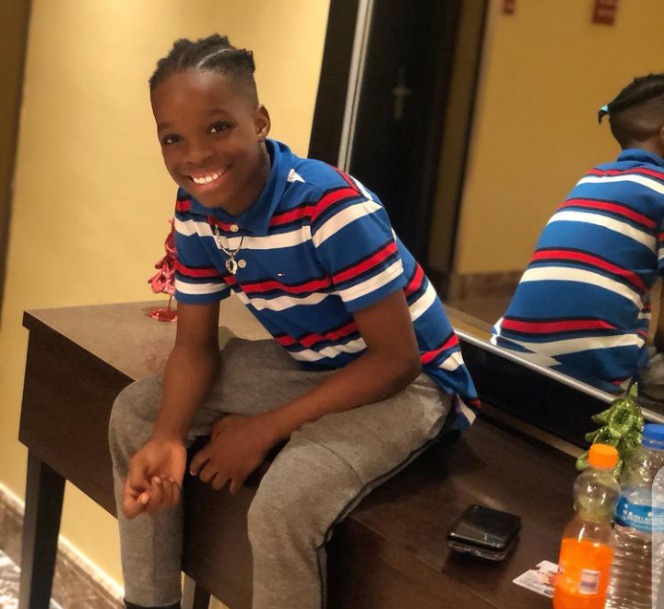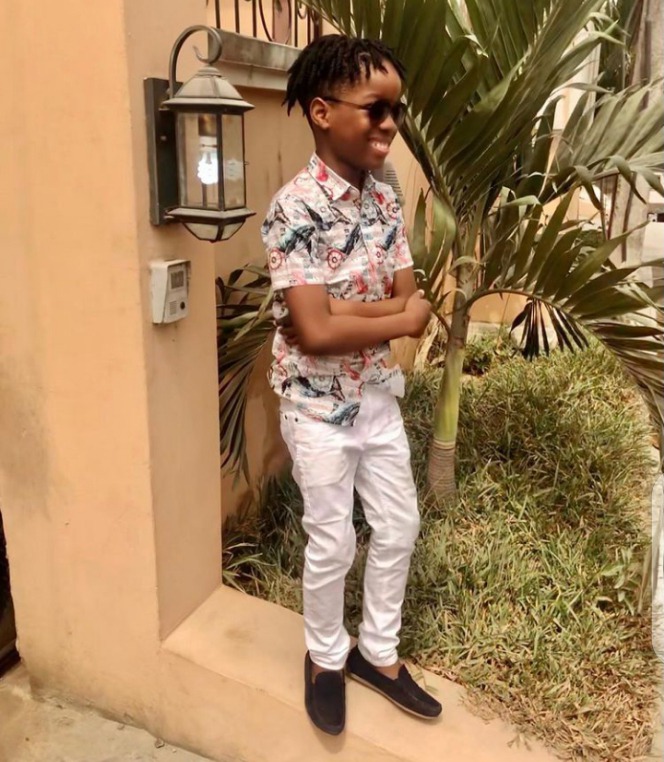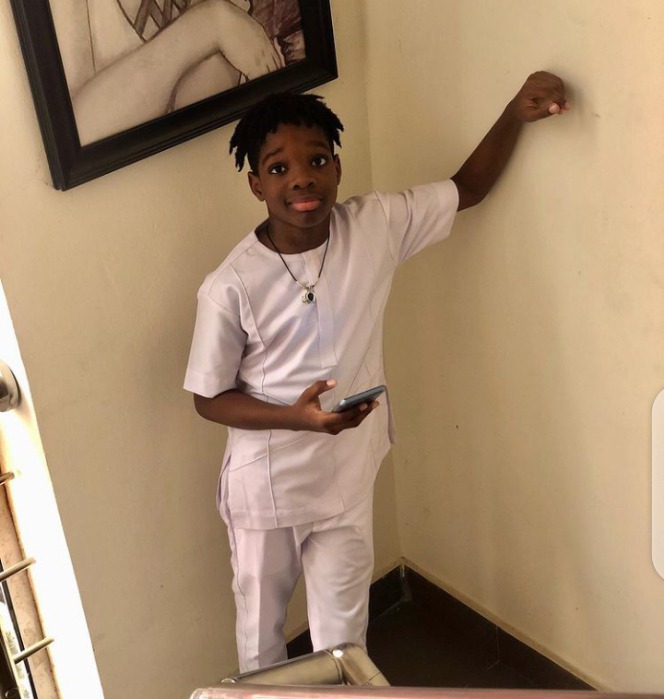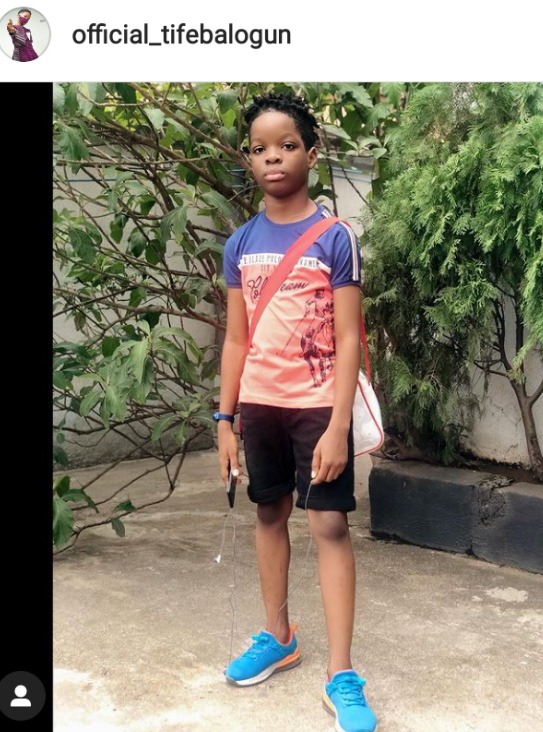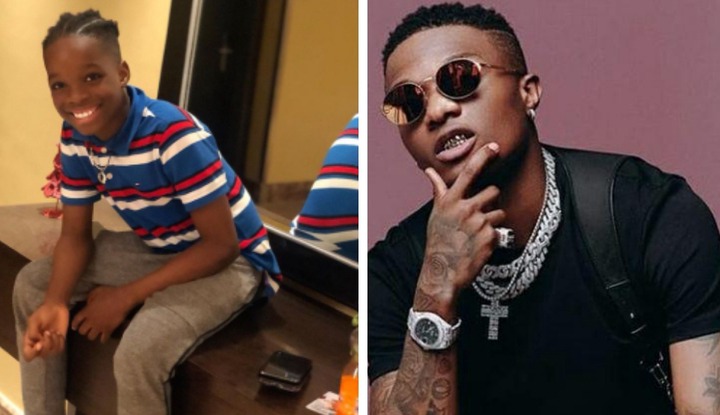 Check out the comments, the ladies were all blown away: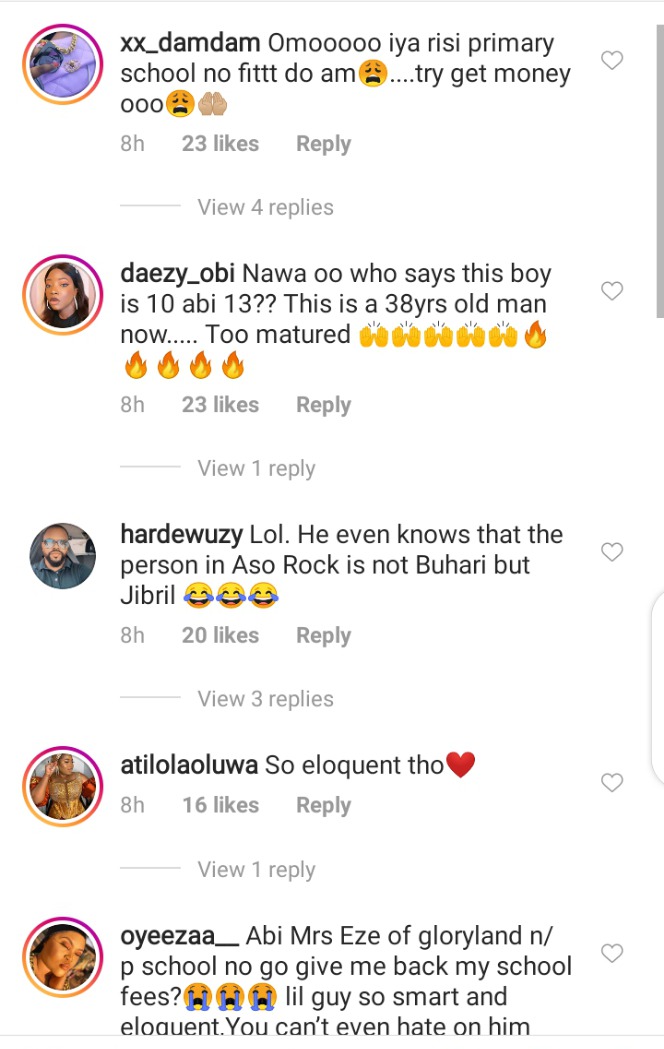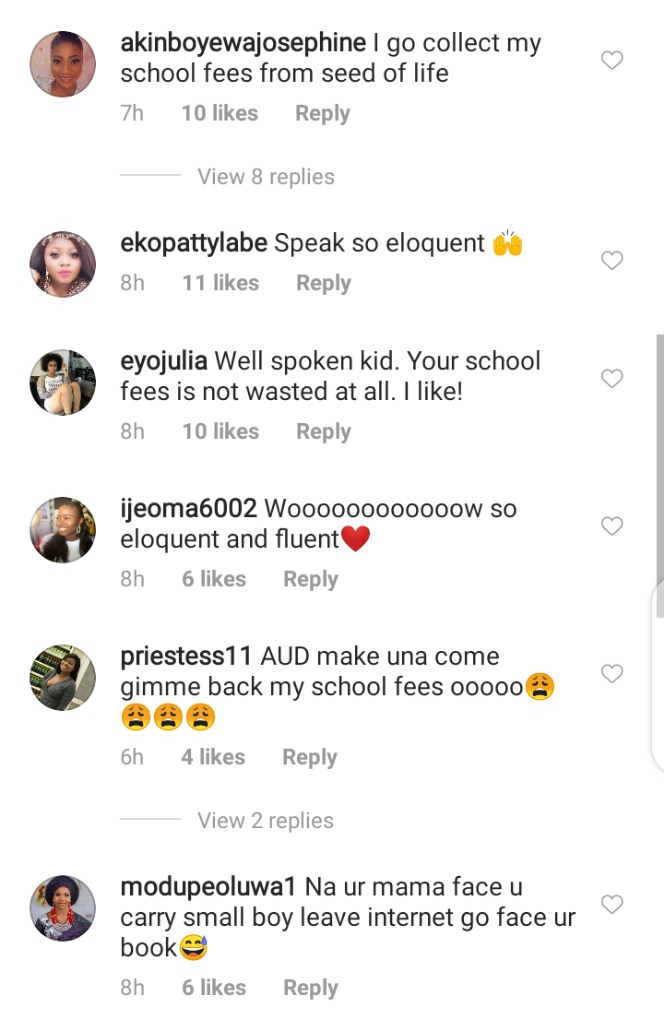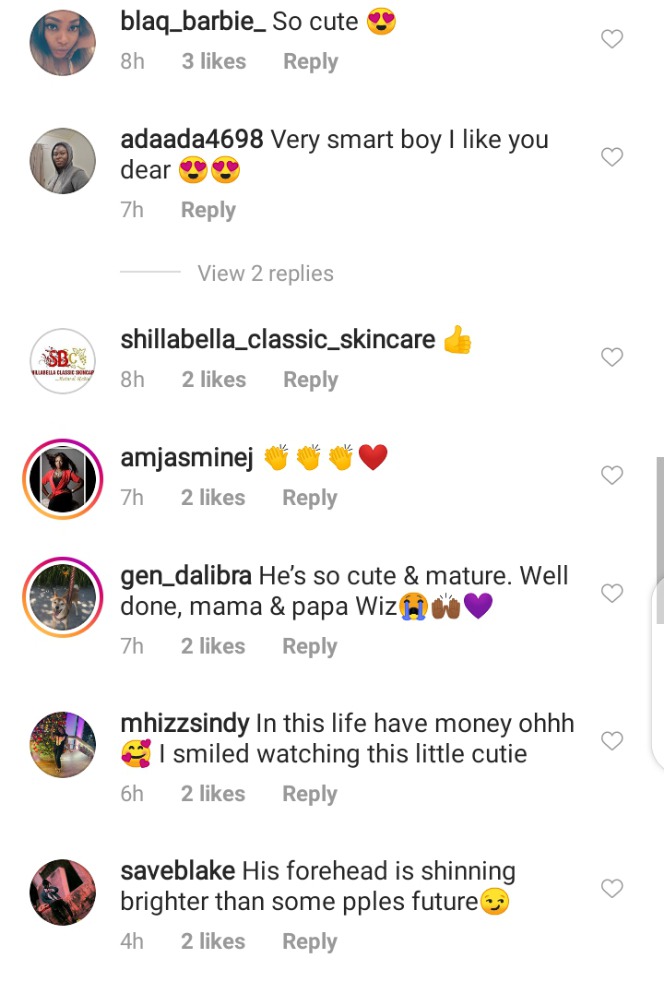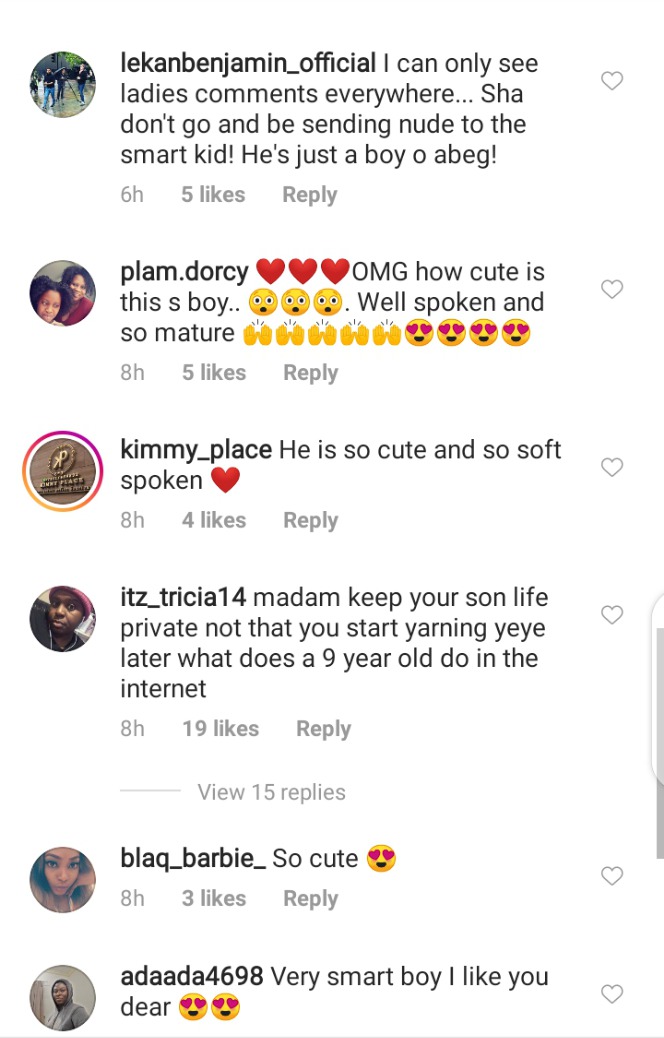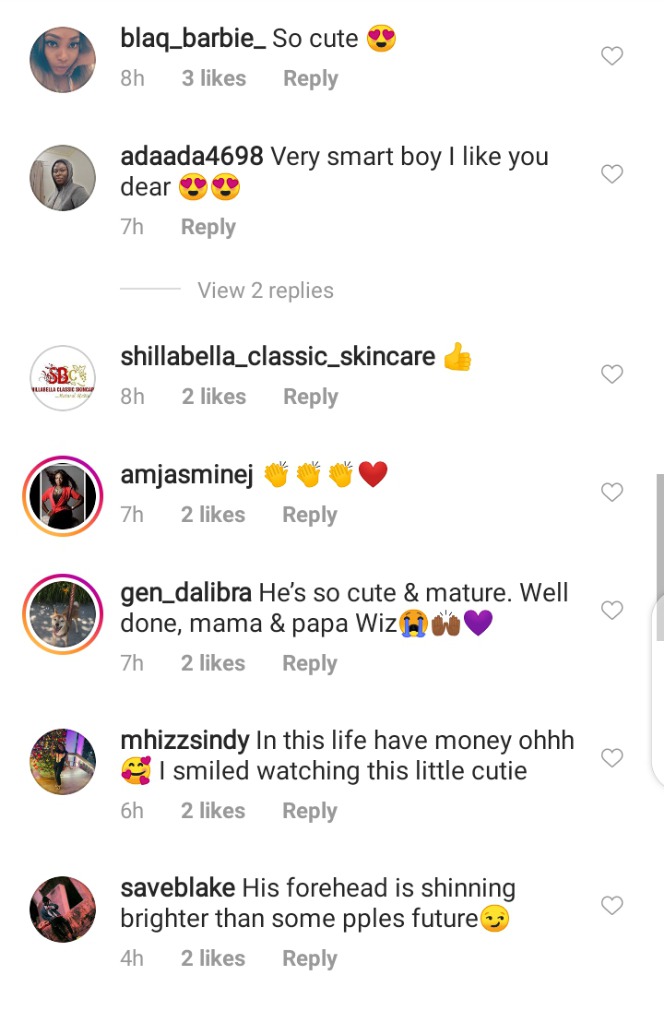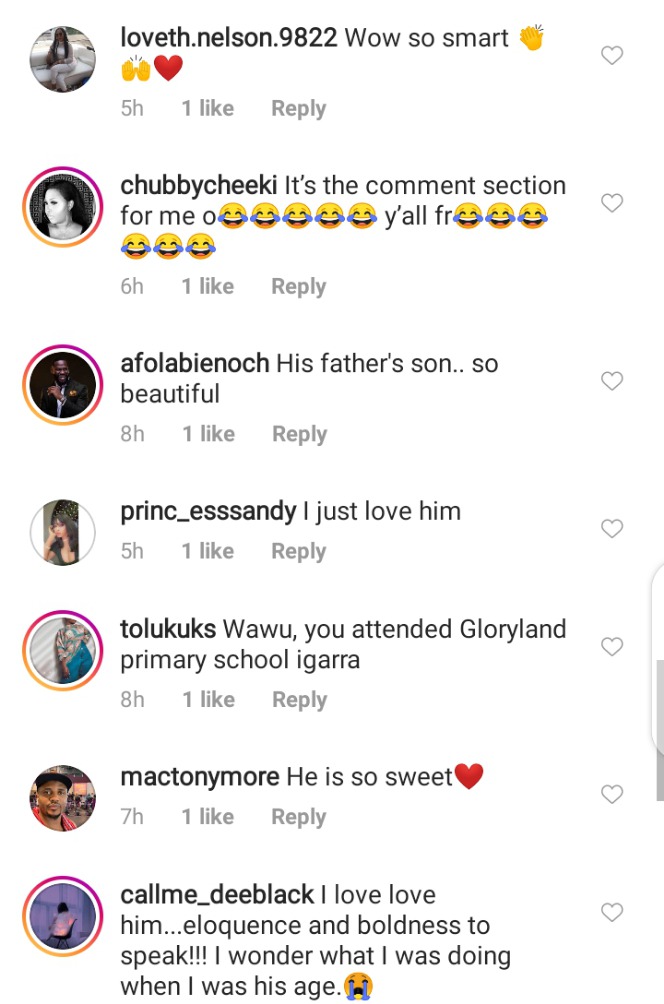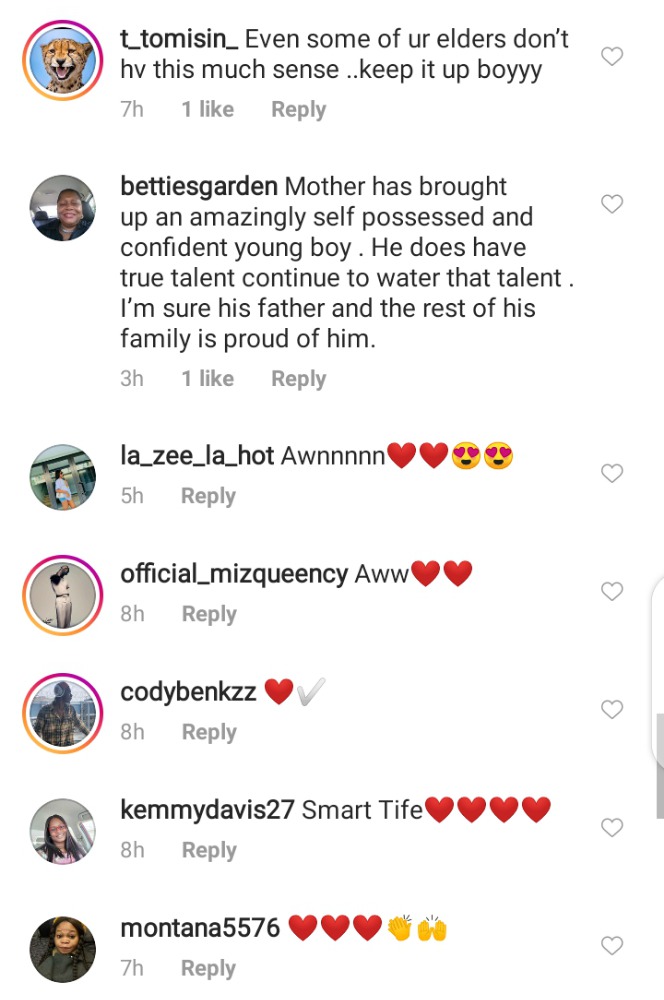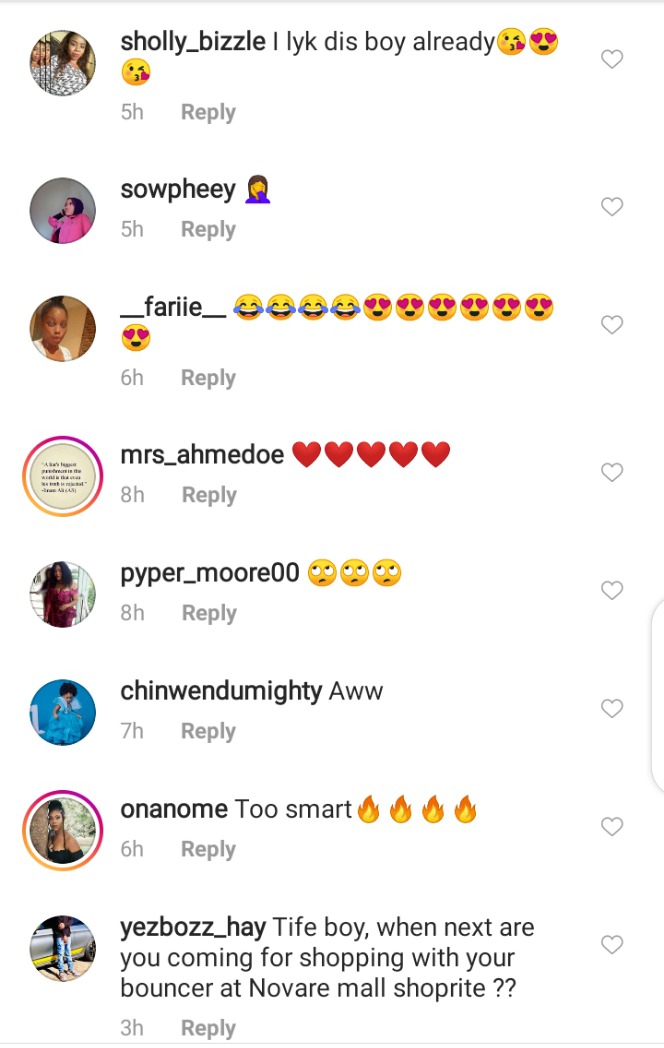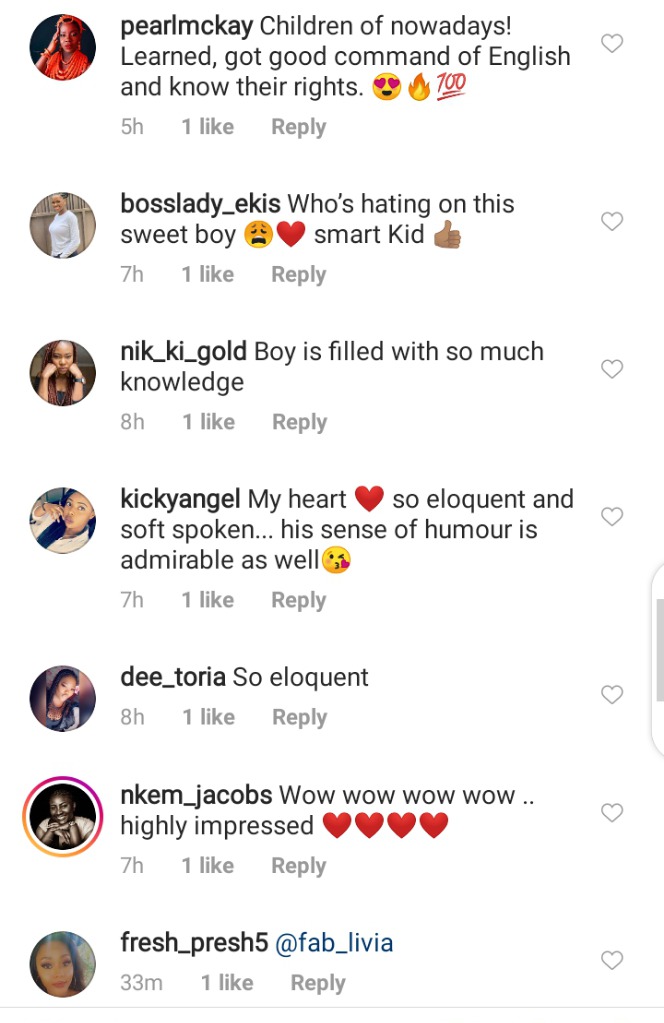 What do you think about this?
Content created and supplied by: OyimisoMercy (via Opera News )