As we all know, "Gidan Badamasi" is a new situational comedy-drama that is centered around a controversial family, the "Badamasi Family."
Alhaji Bamasi, a wealthy man of 70 years old, has married many women in his life and has many children, some of them are nowhere to be found. The drama revolves around Bamasi's family that gang up against him when he fails to fulfill his promises.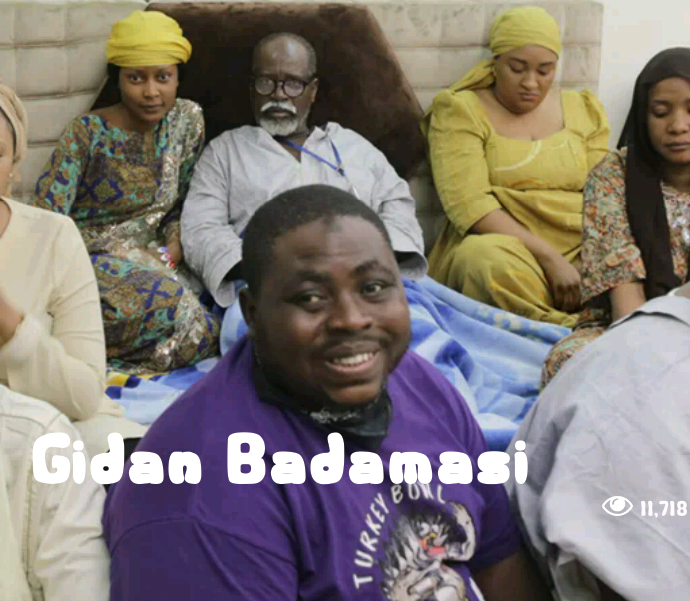 It is a war between a stingy father and his ambitious greedy children. Gidan Badamasi is the first of its kind in the Hausa language in which an ensemble of comic characters entertains and educates through a flow of storylines that keeps the audience waiting and guessing about what will happen next.
Just recently, Some Pictures of Alhaji Badamasi goes viral on social media Especially on Instagram. The pictures was posted by an official Kannywood account on Instagram.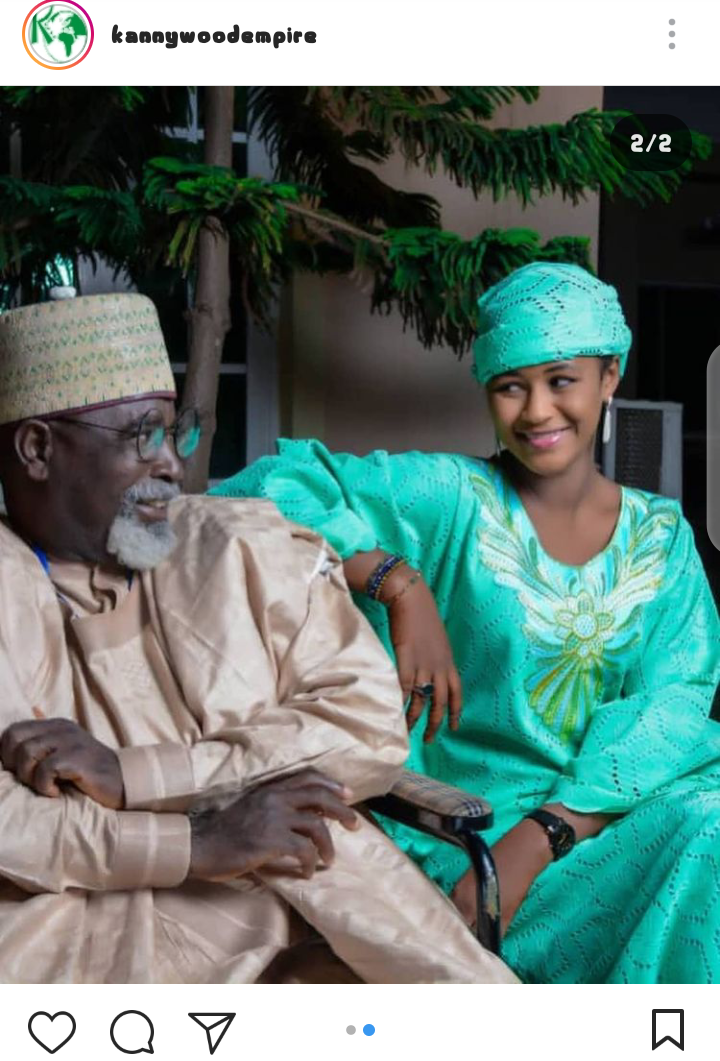 According to the pictures, Alhaji Badamasi was seen having a Good time with the new wife he set to marry in the next Episode of the Movie.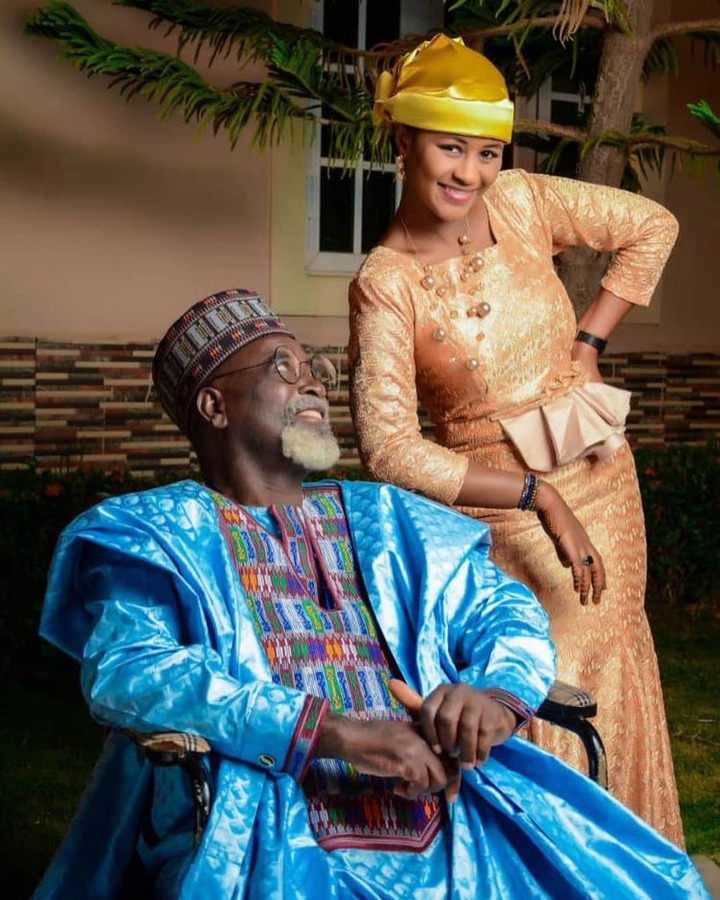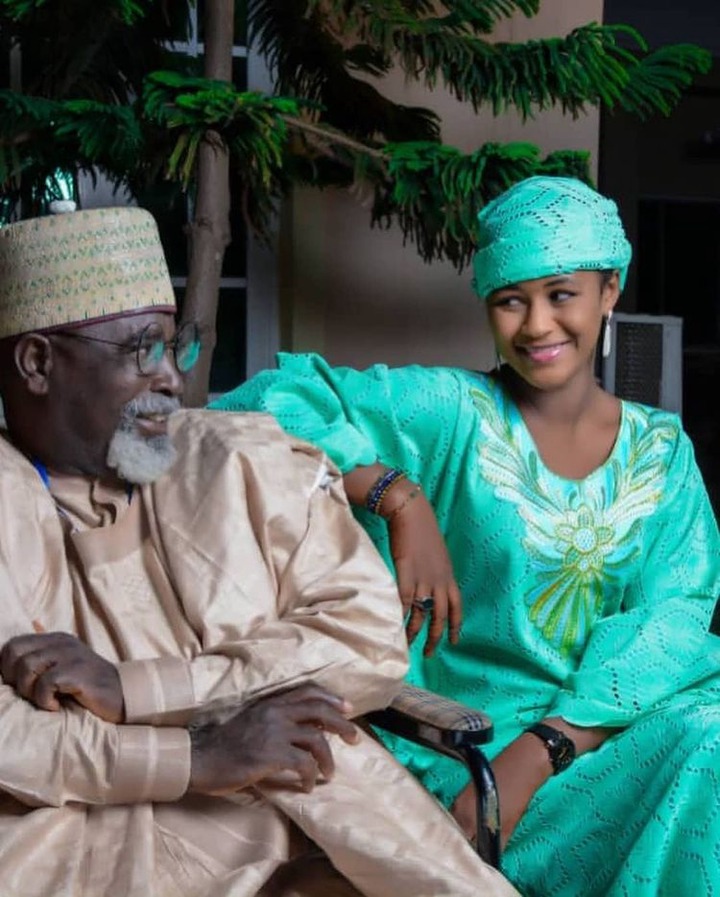 Many People Reacted when they saw the pictures especially the fans of Gidan Badamasi movie, checkout how they Reacted Below.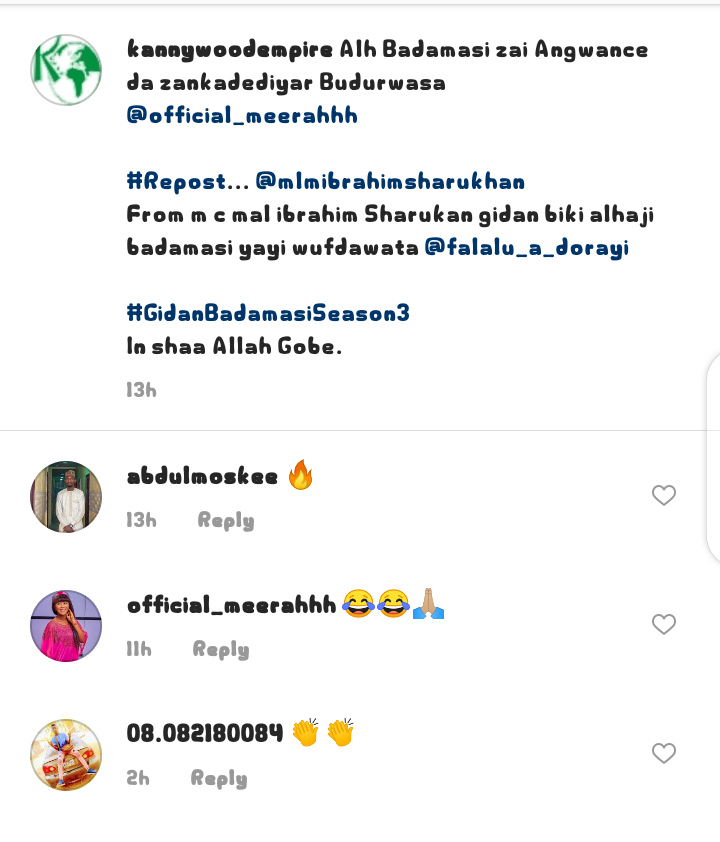 Indeed the Movie is very educative and Entertaining, it is one of the movies that has great Influence on Northern Girls.
Content created and supplied by: SkylightNews (via Opera News )