Elvis Presley was an American entertainer who achieved great success as a singer and stage performer. He electrified the entire world with his live shows, concerts, and tv appearances. He publicly expressed an early career goal of becoming a top dramatic actor. He first auditioned at Paramount for a supporting role in the Rainmaker. Although not chosen for the role, he signed a contract with Paramount producer Hal Wallis, that allowed him to make films with other studios. His first debut was in Love Me Tender for 20th Century Fox.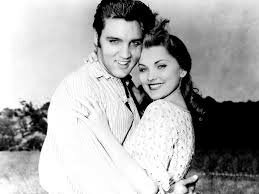 Elvis Presley and a fellow cast member in the film Love Me Tender
Elvis Presley has starred in 31 feature films and 2 theatrically released concert documentaries. In almost all his films, Elvis sings a lot and gets the girls. This article comprises 8 of some of the popular films that he acted in. Enjoy!
1. JAILHOUSE ROCK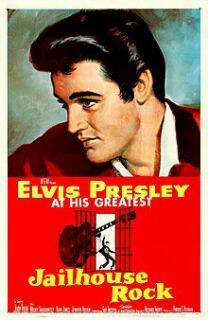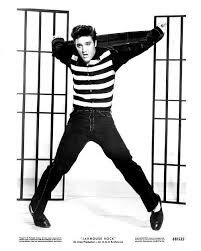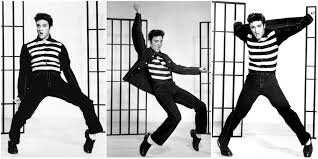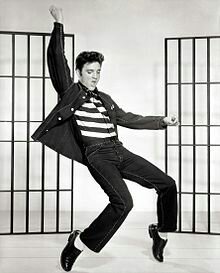 Poster and photos from the film Jailhouse Rock
JailhouseRock is an American musical drama film. The film follows a young man called Vince Everett(Elvis Presley) who is sentenced to prison for manslaughter. He is mentored in music by his cellmate who realizes his musical abilities. After his release from jail, while looking for a job as a club singer, Everett meets a musical promoter who helps him to launch his career. Everett becomes a music star but his self-centred personality begins to affect his relationships. In 2004, the film was selected for preservation by the US Library of Congress for being 'culturally, aesthetically or historically significant.'
2. LOVE ME TENDER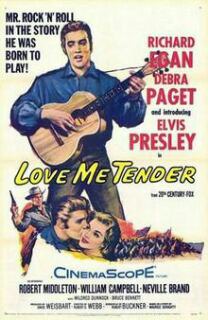 Film poster for Love Me Tender
The film is a 1956 American musical western film. It stars Elvis in his acting debut. In the film, Elvis is part of a group of Confederate soldiers that rob a Union train of its payroll money. This is the only film in which Elvis plays a historic figure.
3. LOVING YOU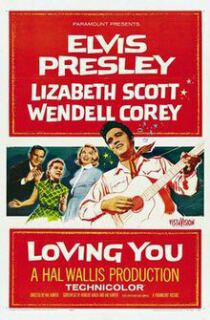 Film poster for Loving You
Loving You is a 1957 American musical drama film. The film follows a delivery man(Elvis Presley)who is discovered by a music publicist and a country-western musician who want to promote him.
4. KING CREOLE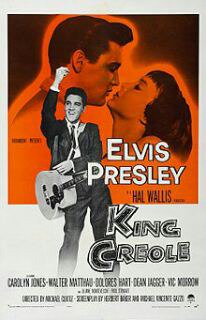 Film poster for King Creole
King Creole is a 1958 American music drama film. The film stars Elvis as Danny Fisher, a 19 year old boy who gets mixed up with crooks and involved with two women.
5. VIVA LAS VEGAS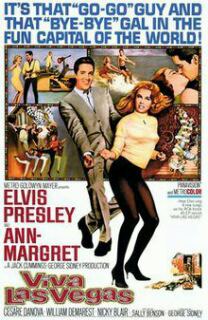 Film poster for Viva Las Vegas
This 1964 American music film is regarded by fans and film critics as one of Elvis Presley's best films. The film follows musically-gifted race driver Lucky Jackson(Elvis Presley) who wants to score enough money for a new car motor so that he can win the Grand Prix competition. However, his plans are shattered when he meets Rusty, a sexy swimming instructor.
6. GIRLS! GIRLS! GIRLS!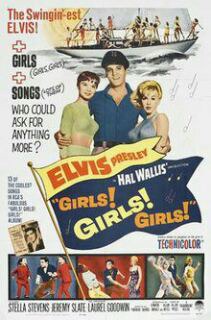 Film poster for Girls! Girls! Girls!
This musical comedy film stars Elvis as a penniless Hawaiian fisherman and fishing guide who loves his life on the sea and dreams of owning his own boat.
7. BLUE HAWAII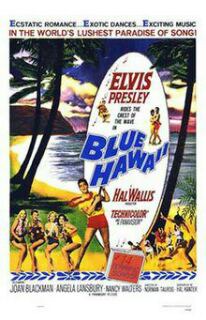 Film poster for Blue Hawaii
Blue Hawaii is a musical romantic comedy film. The film follows Chadwick Gates(Elvis Presley) who has been released from army service and is eager to return to Hawaii with his surfboard, his beach friends, and his girlfriend.
8. FLAMING STAR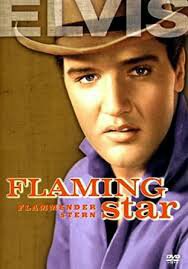 Film poster for Flaming Star
In this classic 1960 American western film, Elvis Presley plays the character of Pacer Burton. His family lives a typical life on the Texan frontier. Life becomes anything but typical when a nearby tribe begins raiding neighbouring homesteads. Pacer soon finds himself caught between two worlds, part of both but belonging to neither.
What are your opinions of this article? Your comments will be appreciated!
Photos in this article are for illustrative uses.
Photo Credits: GOOGLE
Content created and supplied by: OMOZEEUBOGU (via Opera News )