The Nollywood movie Industry is the 3rd most popular movie industry in the world, having following Hollywood and Bollywood. Being the third m, it has managed to have billions of viewers from every country on the world.
The movie industry is also filled with young and aged actors who are not only talented, but also blessing our TV screens with their extraordinary acting skills. the likes of Pa Olu Jacobs, Pete Edochie, Zack Orji, RMD.
But in this article, I'd be showing you the list of the most aged actors in the Nollywood movie industry.
Okonkwo was born in Nnsuka, Enugu. on the 6th of November. and also studied in Nnsuka University, where he read business admin. and also studied theology at the Bible School.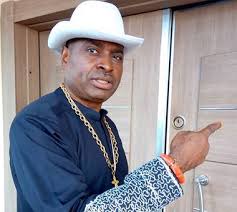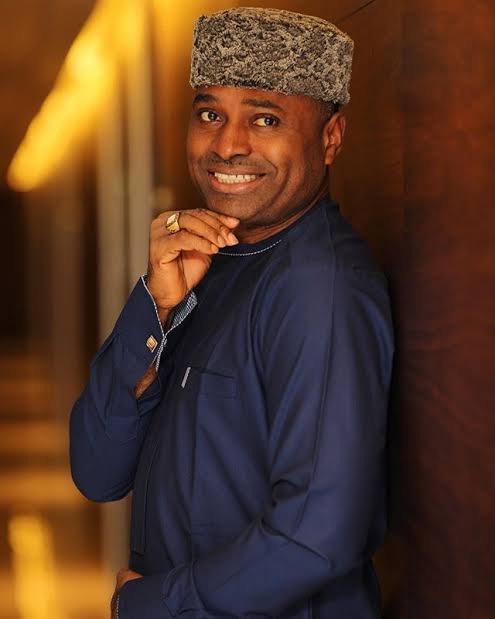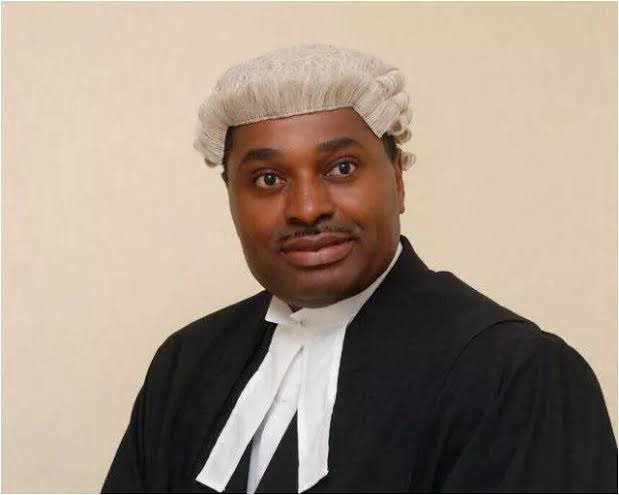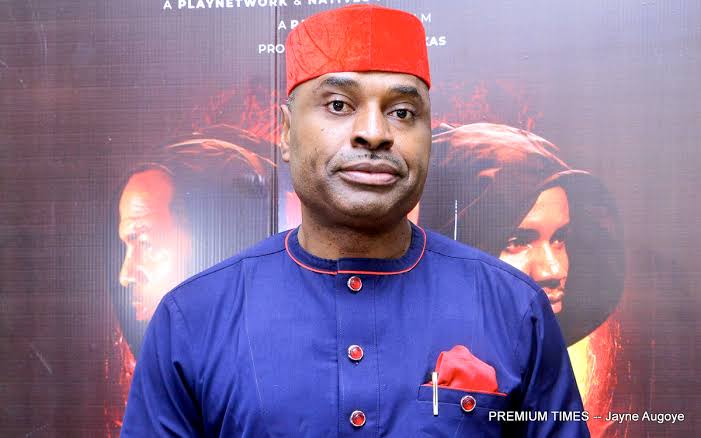 6. Anayo Modestus Onyekwere. (58 years).
Fondly called Kanayo.O.Kanayo. was born in March 1, 1962. he hails from Mbase, Imo state. He started acting in 1991, after he starred in the 1991 movie, living in bondage. same as Kenneth Okonkwo. 
He has won several awards and started in numerous movies.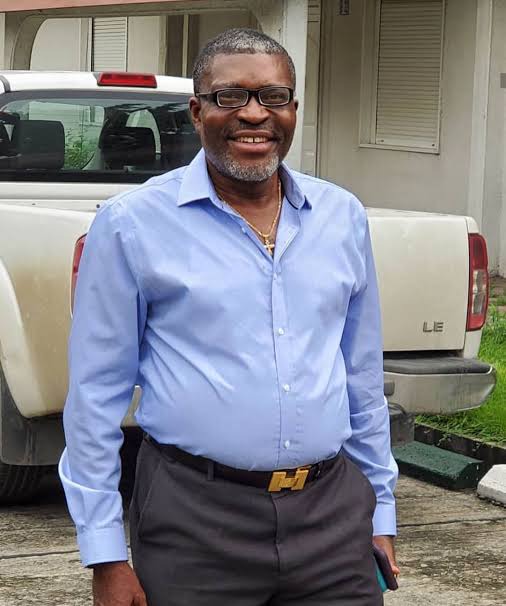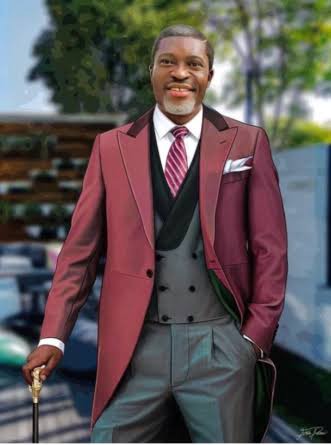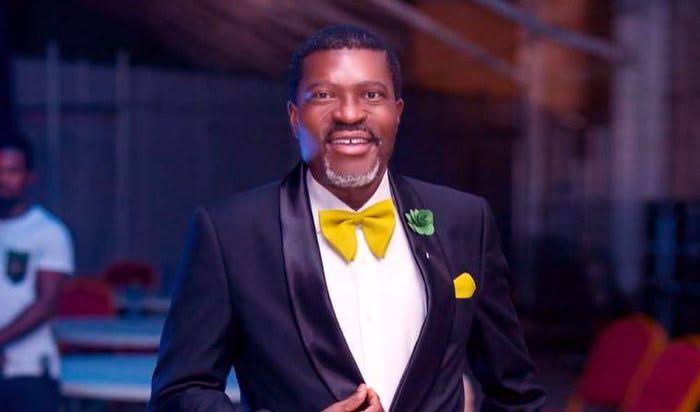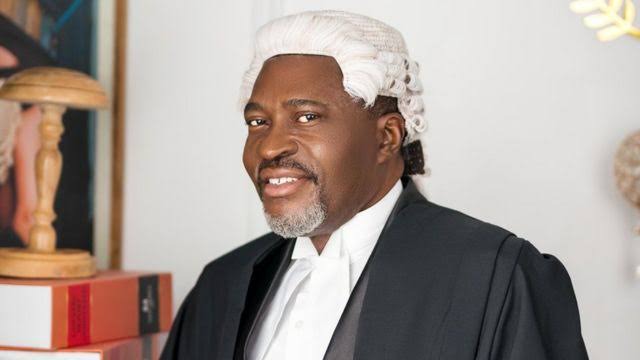 5. Chiwetalu Agwu. ( 65 years)
When you sight Chiwetalu Agwu in a movie, it's either he makes you laugh, when reacting to someone's word, or by speaking his native language. he was born in March 5, 1956, and hails from Enugu.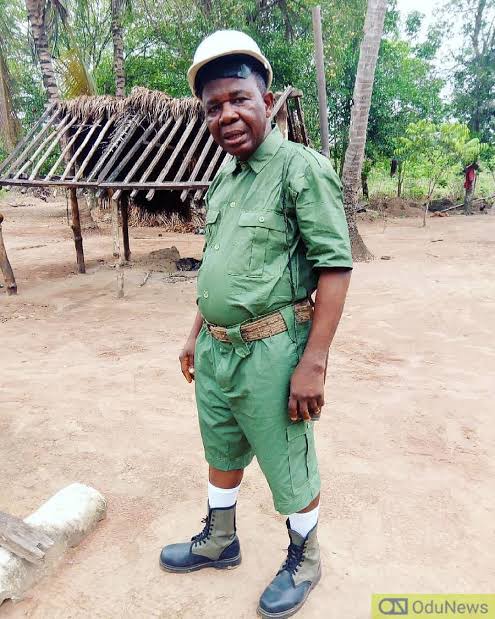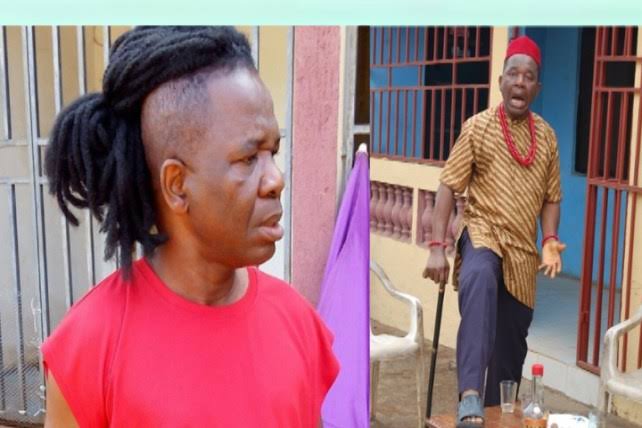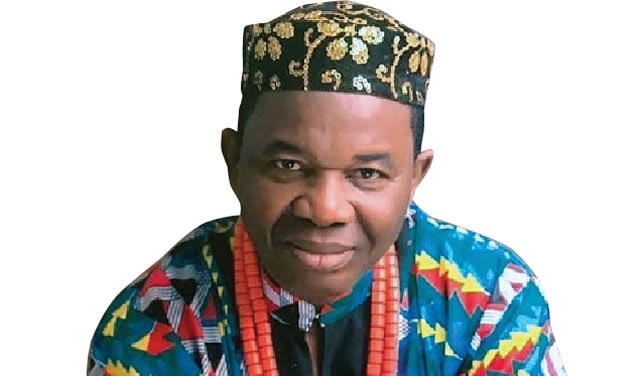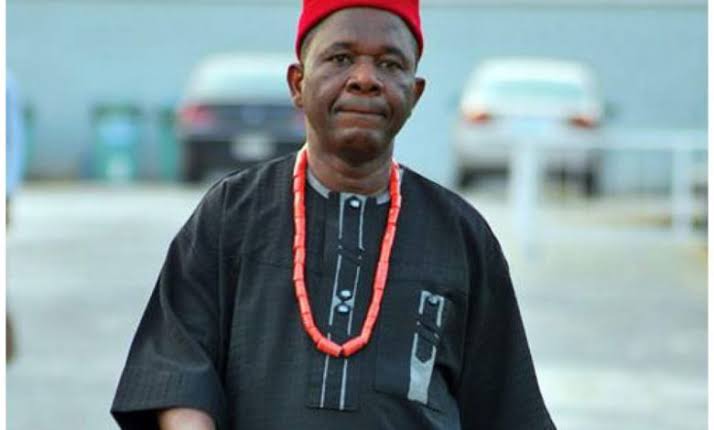 4. Jide Kosoko. (67 years)
Popular Yoruba and English actor, Jide Kosoko was born in Lagos, on January 12, 1924 in Lagos to the Royal family of Kosoko, in Lagos island. 
He graduated from the Yaba college of technology, where he studied business admin. He appeared on the screen for the first time in 1974.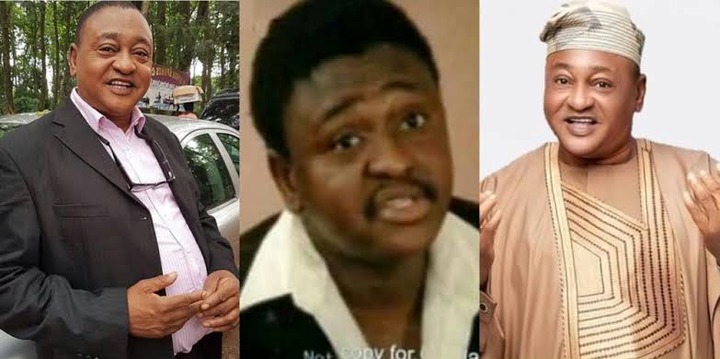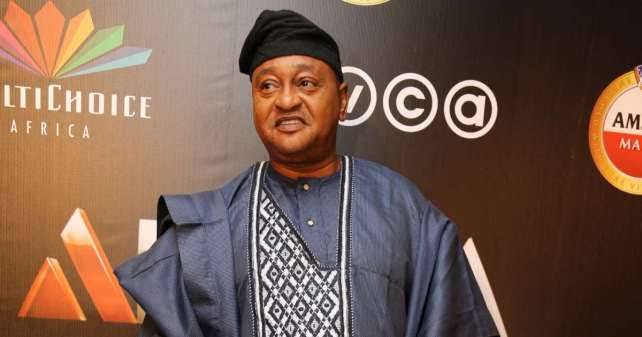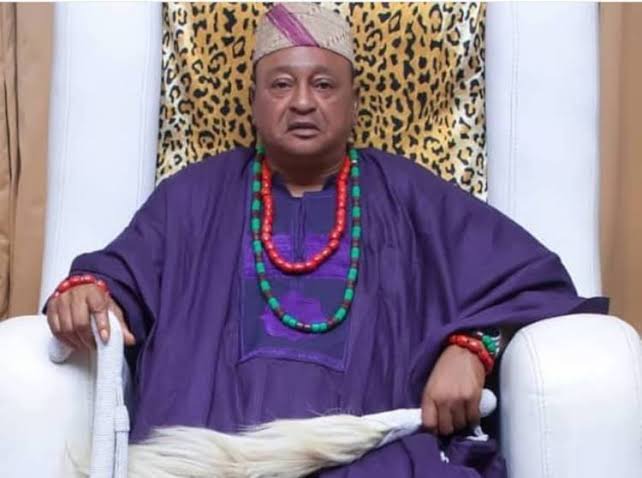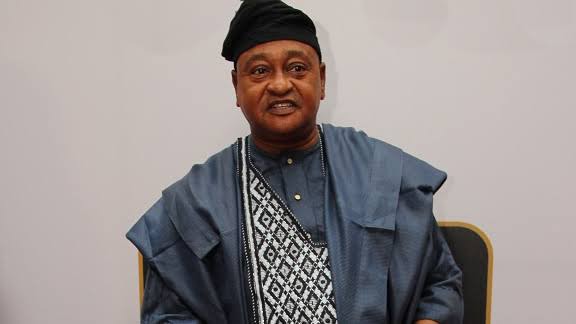 3. Alex Usifo. (67 years)
Born on the 16th of April, in Ewohimwi, in Edo state.
He read mass communication and philosophy at the University of Lagos and began his acting career in the late 80's. 
He acted in his first movie, where he acted the role of Mr President, in the movie (A call to serve) .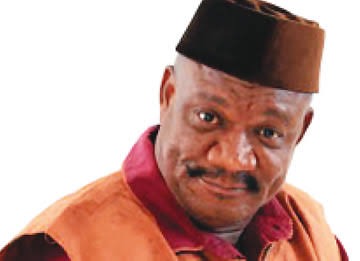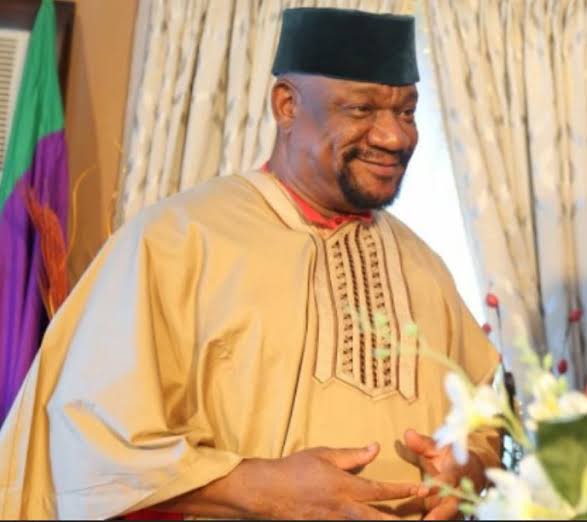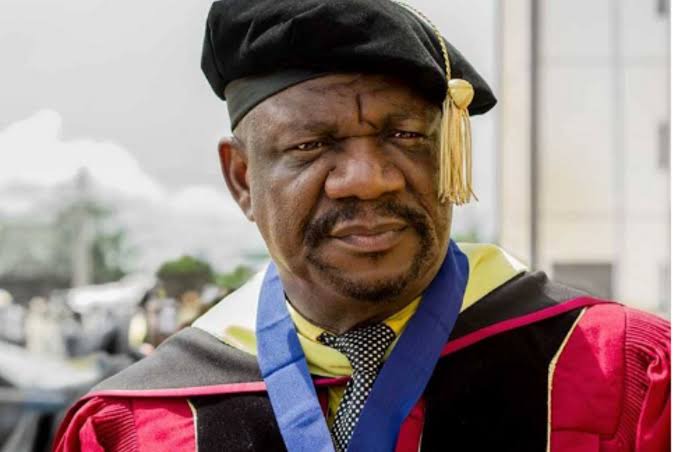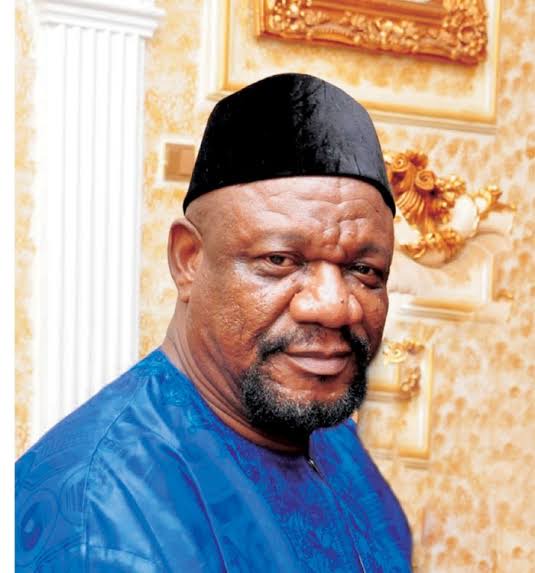 2. Pete Edochie . (73 years)
He's considered as one of the oldest and legendary actors in the Nollywood industry. He was born on the 7th of March , in 1947. Having been titled Africa's most talented actor, won many awards both in Nigeria, and Abroad. he came into the lime light in 1980 when he played the role of Okonkwo in China Achebe's Things fall apart, which he won an international award for.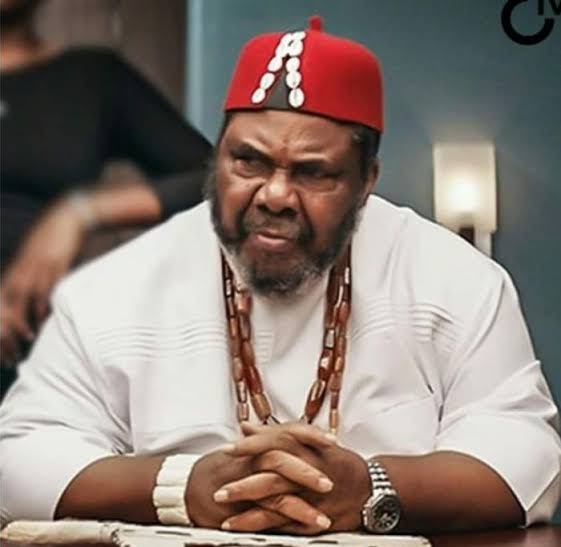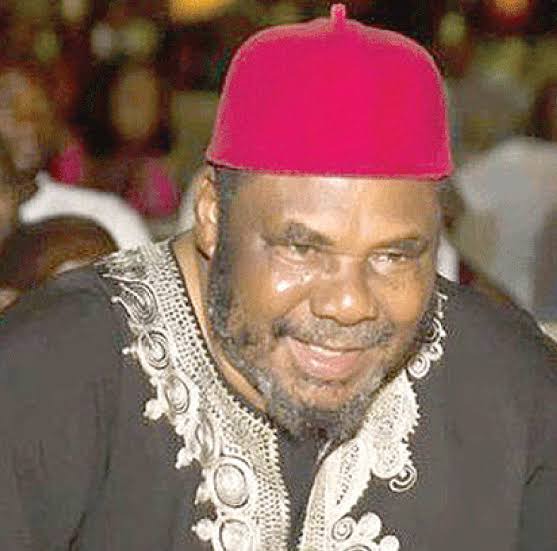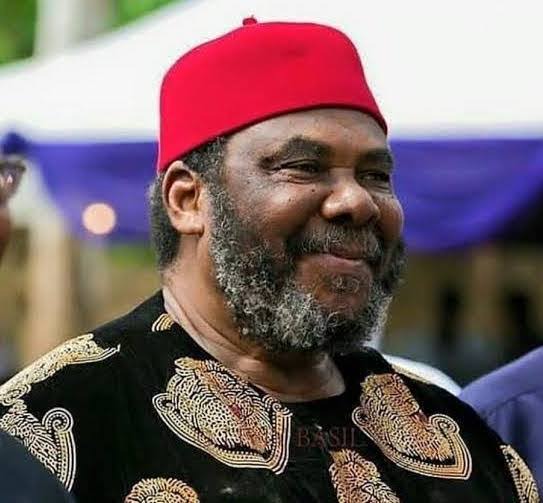 1. Olu Jacobs. ( 78 years)
 The veteran actor, Oludotun Baiyewu Jacobs, popularly known as Olu Jacobs. He was born in Egba Alake in Ogun state, on July 11,1942. He trained at the Royal academy of dramatic arts , London. shortly after, he started appearing in British television series in 1970. he has also starred in many Nigerian movies.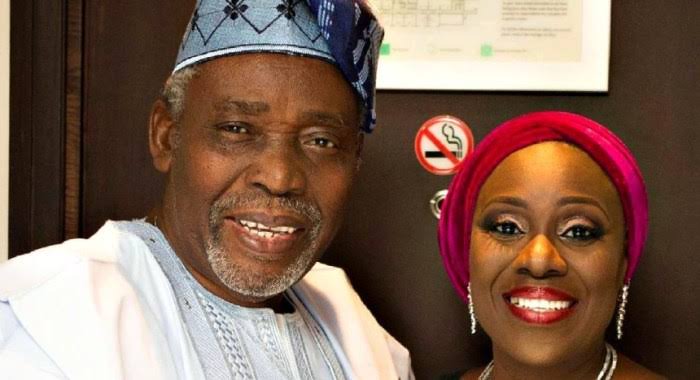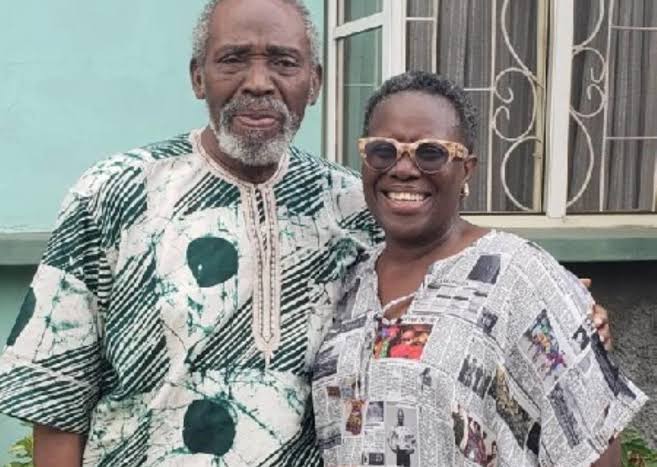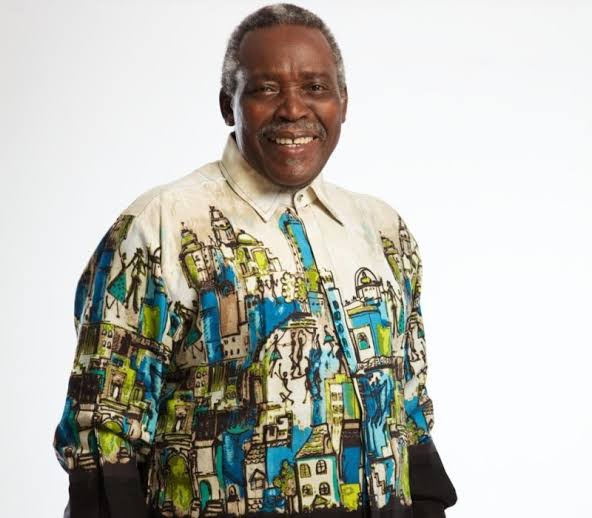 Who do you think is missing on the list? comment his/her name in the comments section.
thanks for reading. please like, follow, and share. thank you.
Content created and supplied by: Olúwatóbilóba (via Opera News )