Most times in life, people tend to use what they hear from people to justify their own livelihood. It is clear that no amount of pressure you add on yourself can make everyone like you.
There is nothing wrong with listening to what people have to say about you but the problem is that you should be in control of your response to that. Never allow that bring you down.
Mr P has been on a tight corner for a little while now after he posted about tribalism. He spoke about tribalism and many people converted it to the problem he has with his brother.
After many hours, he cleared the air that it's only separation he separated from his brother and that has no business with what he shared about tribalism but many people kept dragging him.
This night, he has made it clear that no matter how hard you try, you can't please everyone. This may mean to some extent that he has put all that people say about his issue with his brother aside.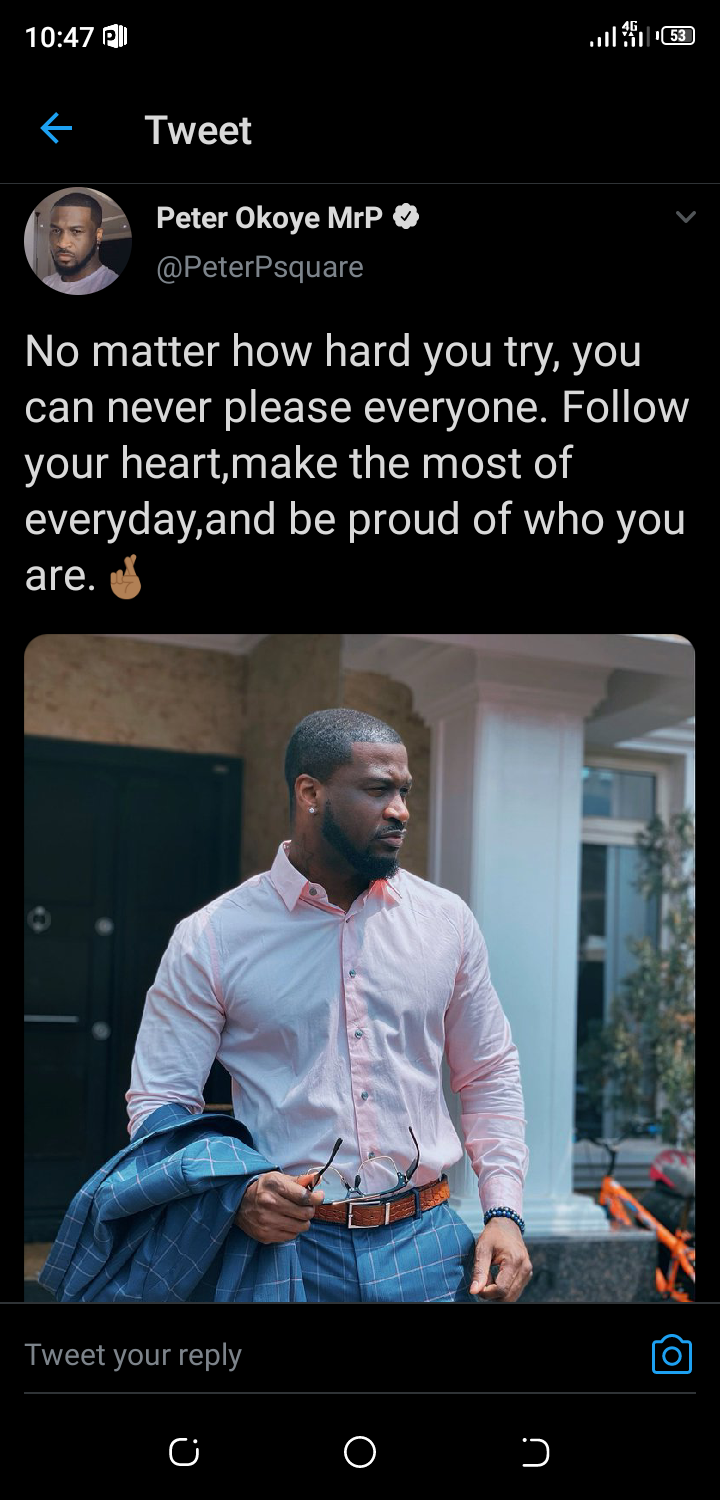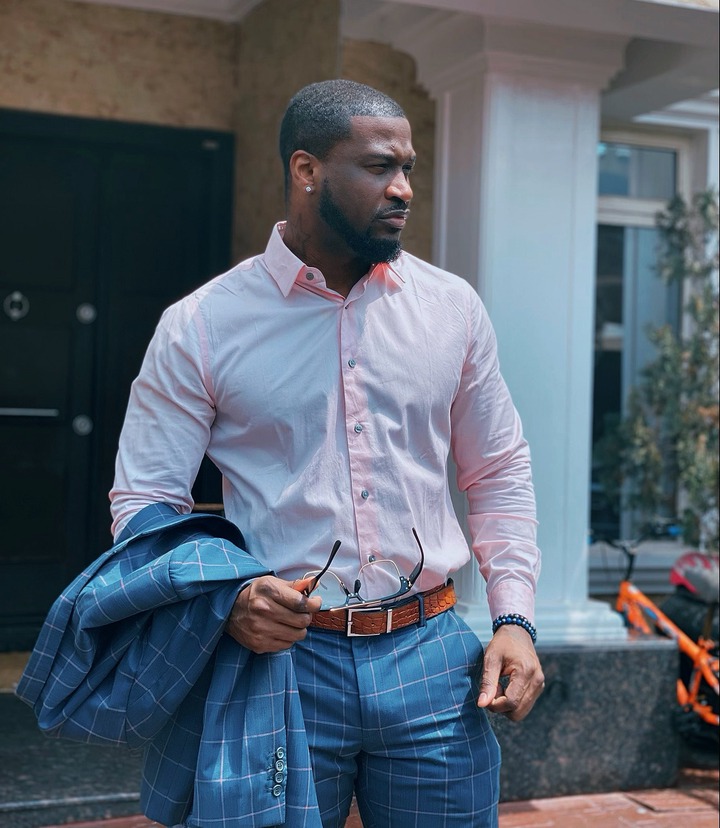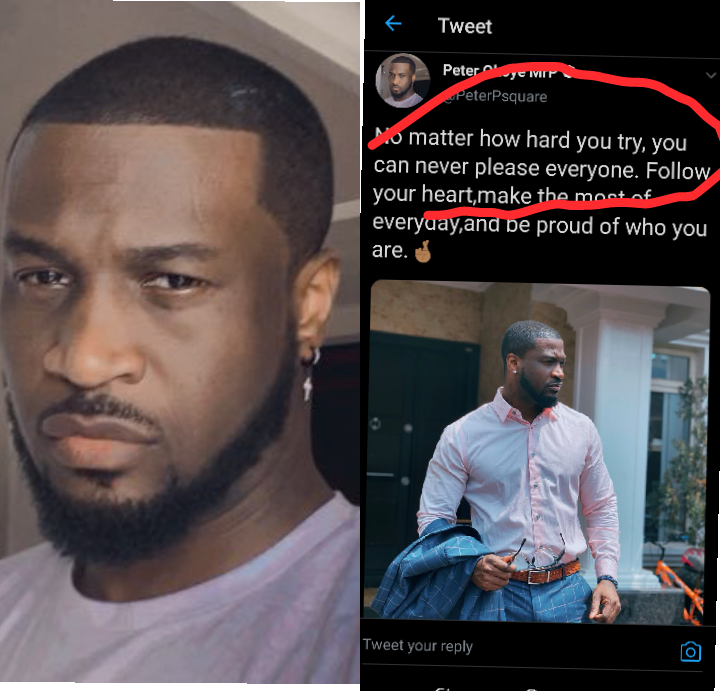 Content created and supplied by: Gist.org (via Opera News )