Renowned ace novelist, Chimamanda Adichie, has just lost her mother to the cold hands of death. this sad incident happened almost 8 months after her father, James Adichie, died.
According to the report, her mother, Grace Adichie, 78, took her las breath in her Awka residence on Monday.
Sahara Reporters said that the details or circumstances surrounding her death has not been gathered as at this time but will definitely be revealed later.
This is very saddening and must be very difficult on Chimamanda Adichie because she has just become an orphan within the space of few months.
It was difficult for her to get over her father's death, she took to her online platform to narrate how hard it was for her to come to terms with the fact that her father is no more.
And now, sadly, she has also lost her mother. I hope she finds the strength and courage to endure this pain. The pain of losing a loved one is always very overwhelming and consuming.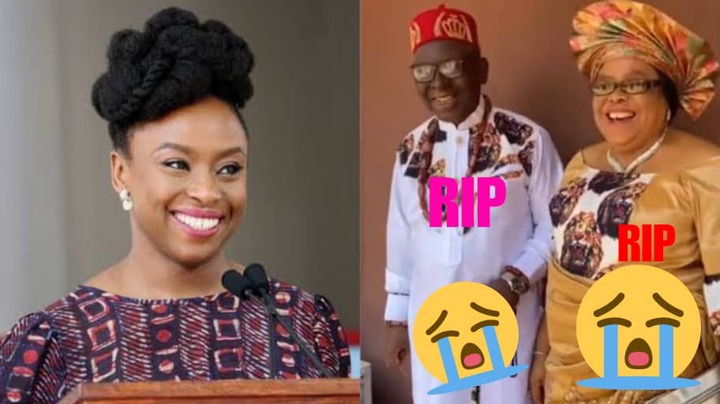 Few months ago when her father died she wrote that the only respite she has was sleep and the moment she wakes the enormity and the realization that she would never see her father again would strike. She must have been very close to her parents, I hope she gets over this.
Content created and supplied by: Brown-Conteur (via Opera News )