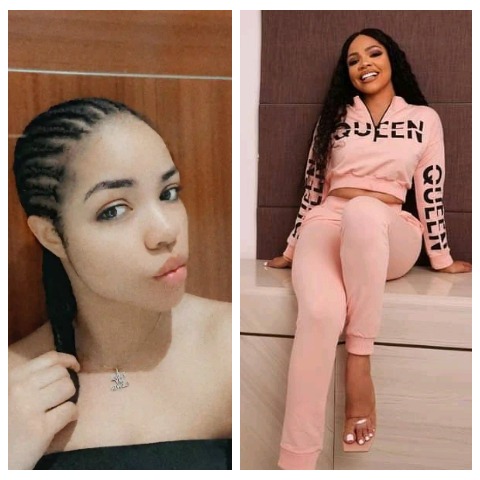 It is sometimes said that what we see might be deceiving, so we shouldn't always let our eyes be the judge of all that we view, as we should endeavor to allow the other part of us to function, this way we get to see more than the eyes reveals.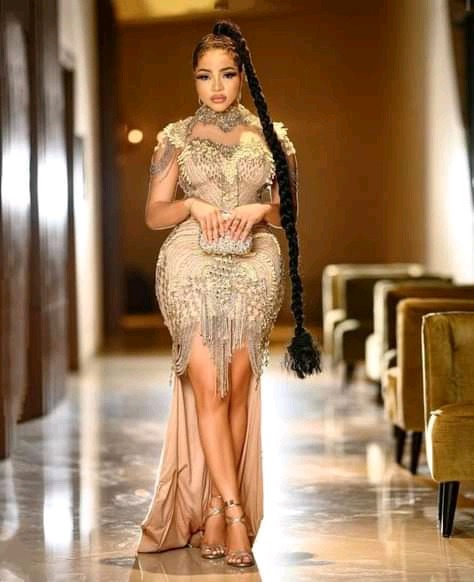 For big brother naija contestant Nengi she was left amazed by the skills of a 13 years old girl, who was brought to aid in remaking her cornrows after she required the service of a hair maker, with no other option available, she was left surprised when a teenager was brought before her to fix her hair, but the Guinness ambassador decided to give the girl a trial, and to her surprise the little girl did a good job, as she shared the finished work on her Twitter's wall.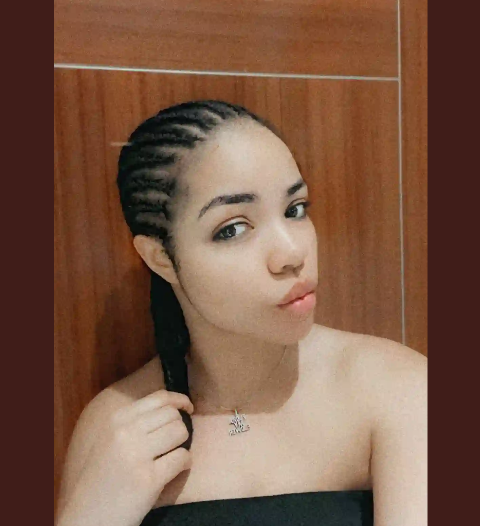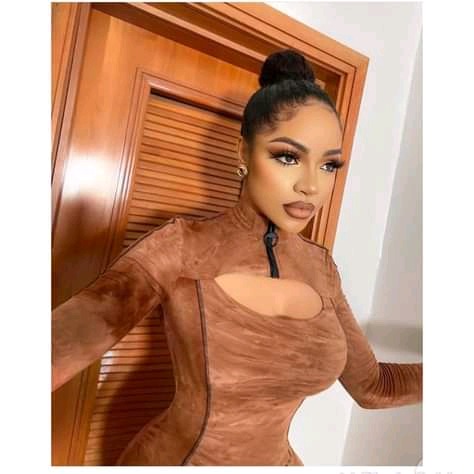 She revealed that she was skeptical at first, but decided to give the girl a chance, which got the girl excited at the prospect of plaiting a celebrity's hair, which got the girl who confessed to her that she hasn't worked on a celeb before, and was ecstatic for the opportunity after Nengi told her to do her thing.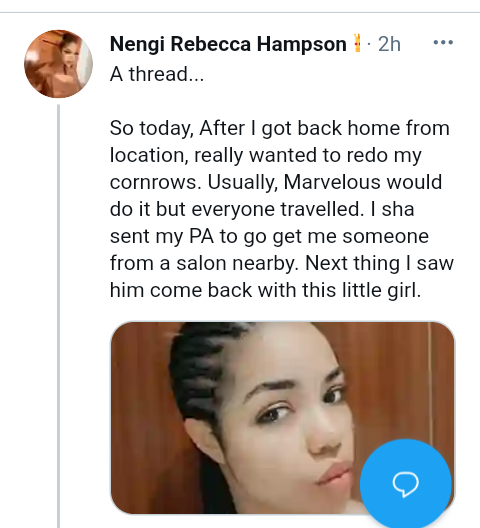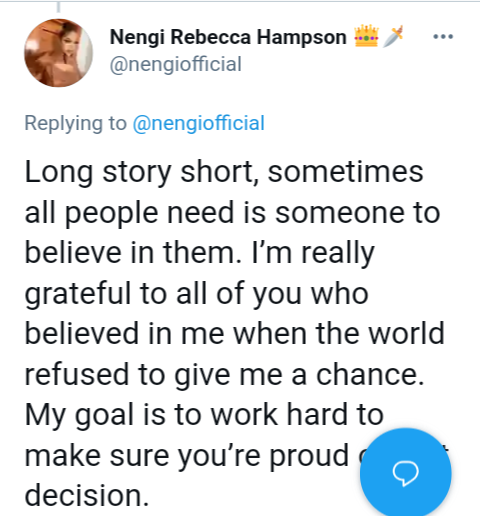 And to her surprise the girl did a very good job, which led Nengi to advised that' ''sometimes all people need is someone to believe in them'' as she expressed gratitude, using the opportunity to show gratitude for those who had believed in her even when the world refused to give her a chance.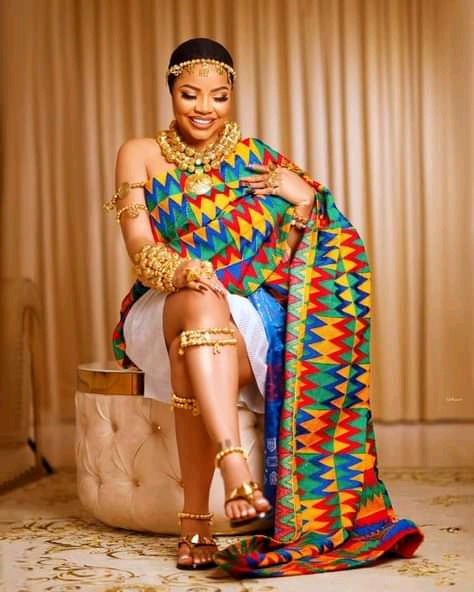 What Nengi had done for that child can really be a booster in the girl's ability of making hair, as she had indirectly planted a seed of confidence in the girl's ability of making hair, which will push the girl further in becoming highly professional in her duty, Nengi has really done a good job which deserves commendations.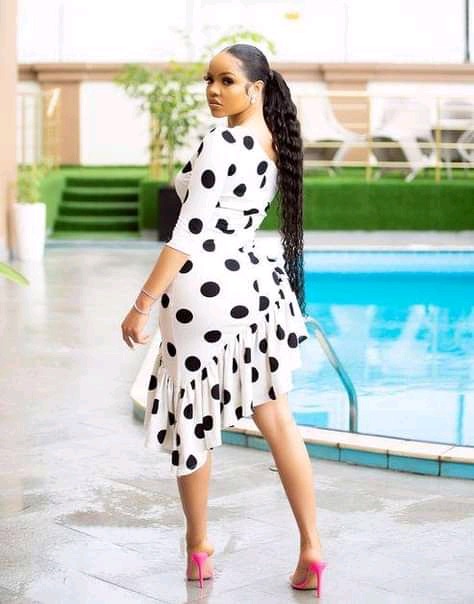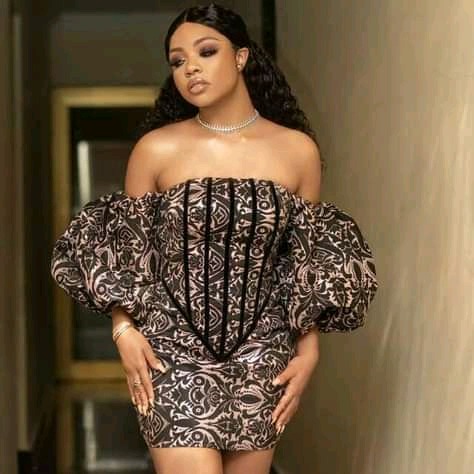 Content created and supplied by: EchoExpress (via Opera News )