Do you know that some beggars are rich and made their money from begging? Some of them have cars and houses, all from begging. In Nigeria for example, an average beggar makes at least N5,000 daily, calculate that by 365 days and it's N1,825,000, some earn N10,000 daily.
This fact is the reason why some people believe that begging is a lucrative business, they now disguise themselves to beg, some go as far as hiring children to get sympathy from passers by.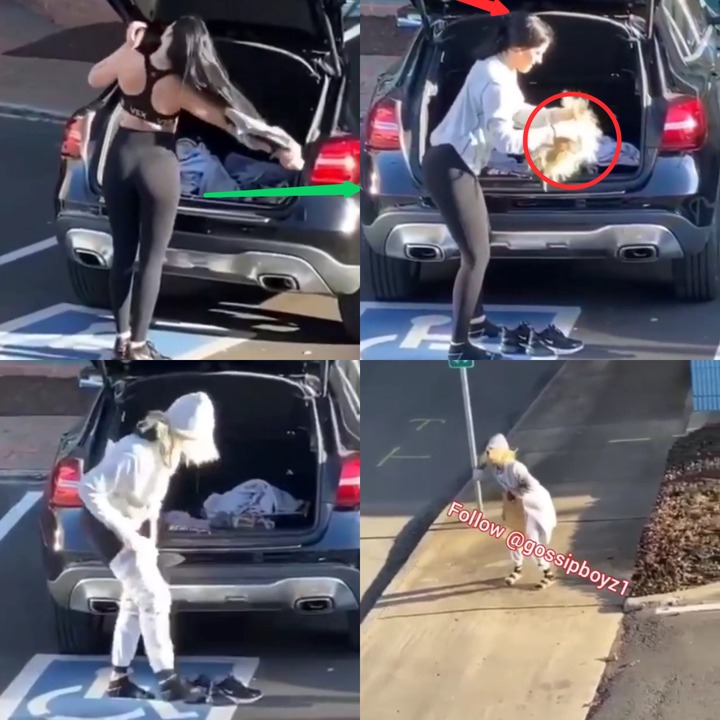 A video has surfaced on Instagram via Gossipboyz1 and it is about how a young lady was caught red handed disguising herself as a poor old lady that is in need of help. She pulled up in a Benz, there she changed her clothes and wigs with a written sign asking for help.
Those who saw this, captured it with their smartphone, they later approached her her to confront her. At first, she denied the allegations but later took to her heels, See video and some screenshots of how people reacted on this below:-
Comments:-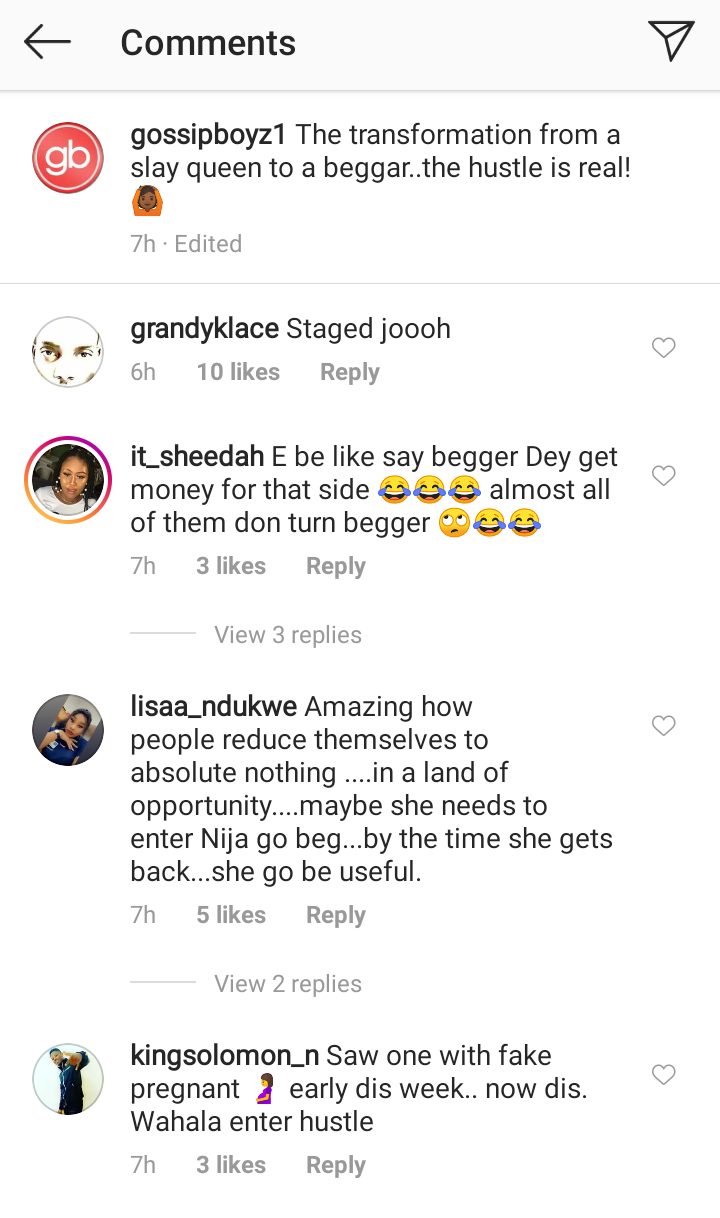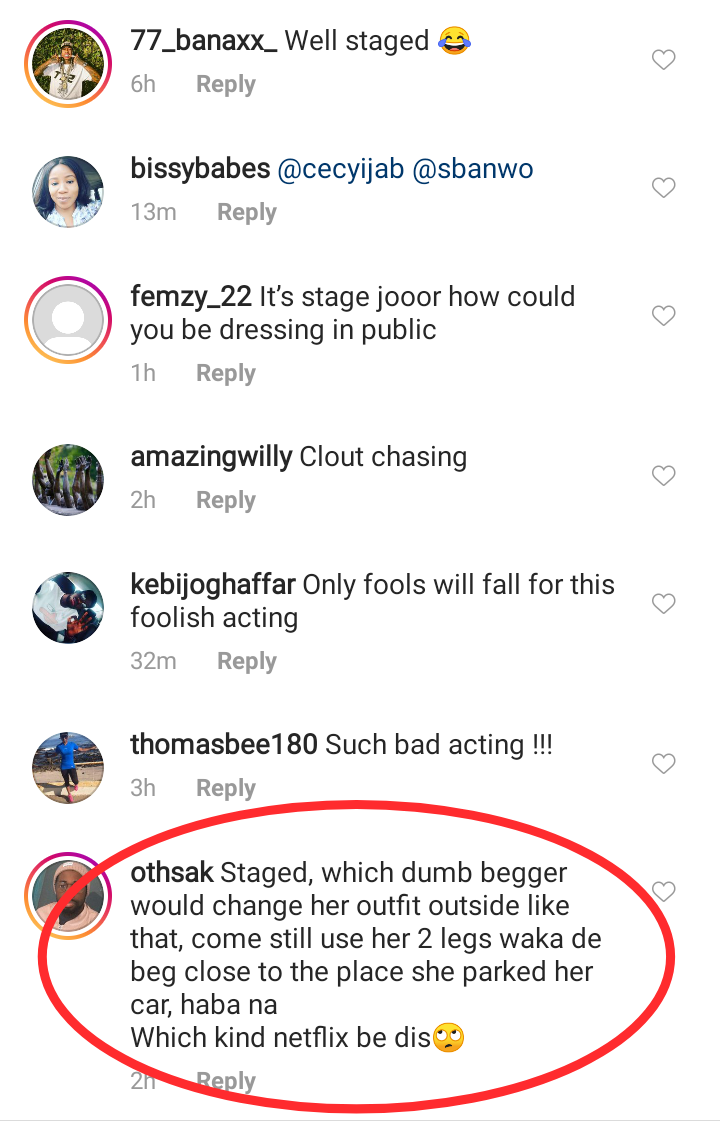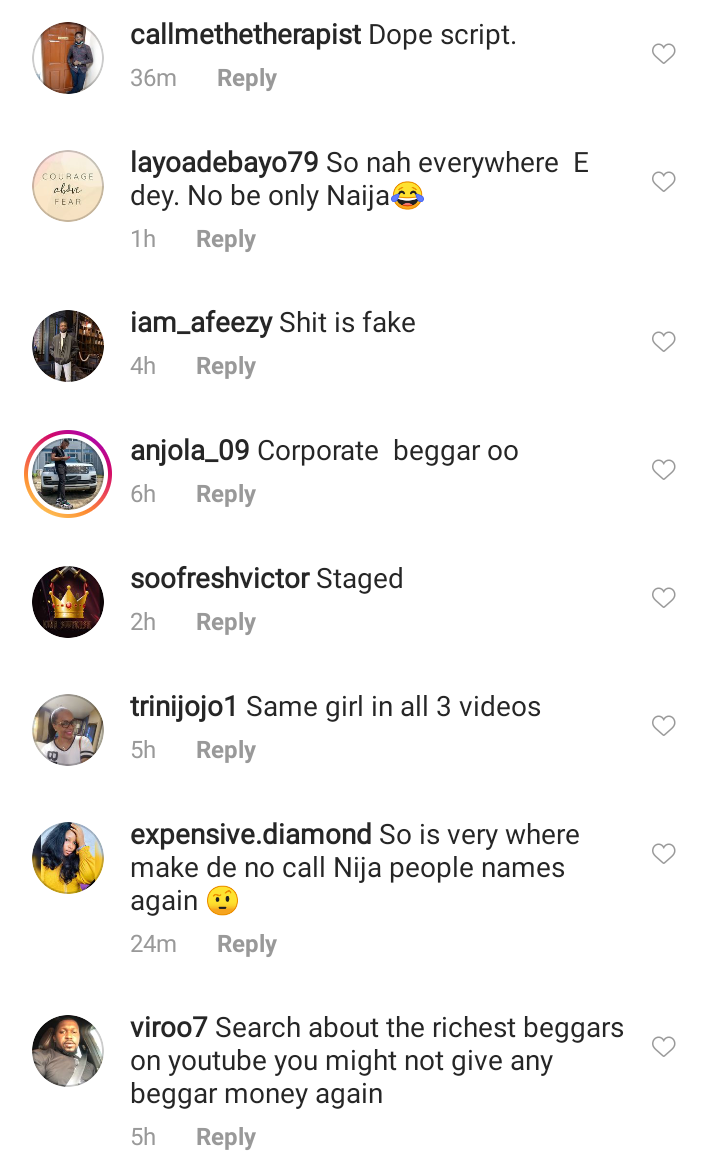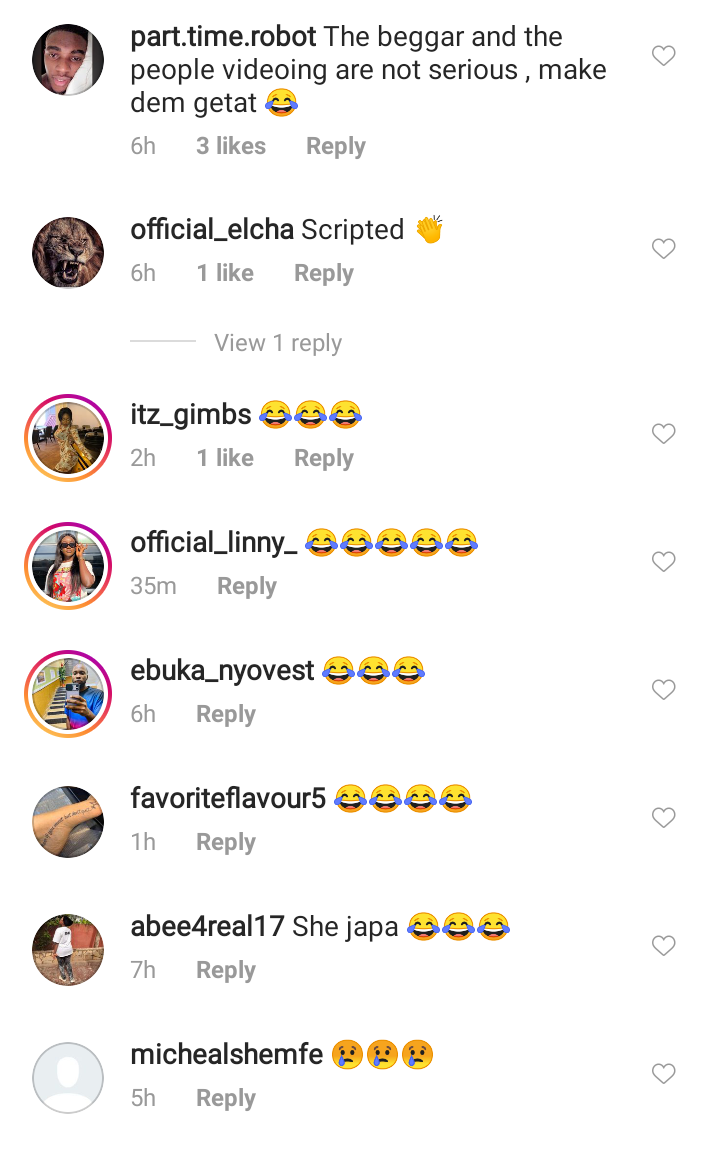 Many people feels like it was staged because of the fact that she changed to her disguised self in public and still begged close to where she changed her clothes. What are your thoughts on this?
Source:- Gossipboyz1|| Instagram App
Content created and supplied by: Jazzyupdates (via Opera News )