An anonymous lady has cried out for help as she shares an emotional story of what transpired between her and her boyfriend after she did 3 abortions because of him. In an anonymous letter to popular social media blogger, this lady revealed what her boyfriend's family told him to do about her after everything they have been through together for the past 3 years. As this lady shares her story online, there are some vital lessons that women should pay attention to in this article so as to avoid being played/used by any guy.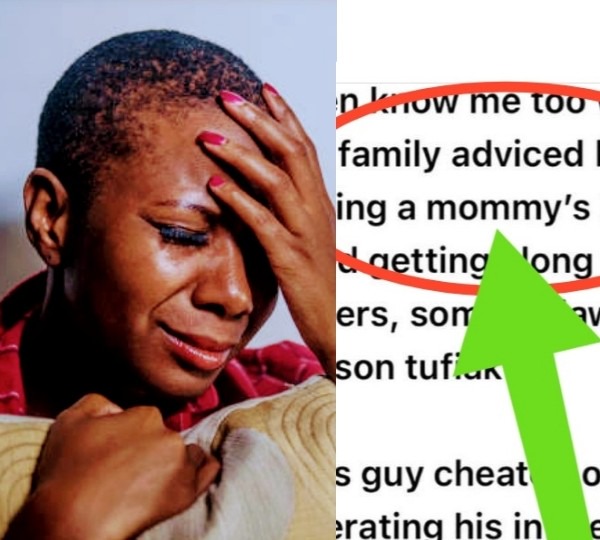 This lady remains anonymous but her story will be shared for others to learn their lesson. This lady has been in relationship with her boyfriend for more than 3 years and she has been planning the future with him. She said that the guy has not always been faithful to her in their relationship but she always tolerate his infidelity because she loves him. She loves him so much that she even did 3 abortions for him because they were not ready to raise children. She trusted him so well and she always did whatever he tells her to do but now, she has regretted her decision.
After everything they have been through together, her boyfriend suddenly woke and told her that his family did not approve their relationship because of her ways. 'I asked him what bad have I done to your family that made them not to like my behavior. They do not even know me too well but they have already judged me!'- the lady confronts him after he attempted to break up with her. According to the lady's story, her boyfriend's family told their son to leave her alone. She said they do not even know her very well, so how come they do not like her?
She said that it is only her boyfriend's dad that tried getting along with her but she does not know her offence to the other ones. She has done so many things for her boyfriend and she even thought that they would end up getting married but she is now heart-broken after the guy disposed her. Her boyfriend has now broken up with her after 3 abortions that she did for him and she said she felt like she was used and stupid. She started cursing the guy because she is heart-broken.
See her story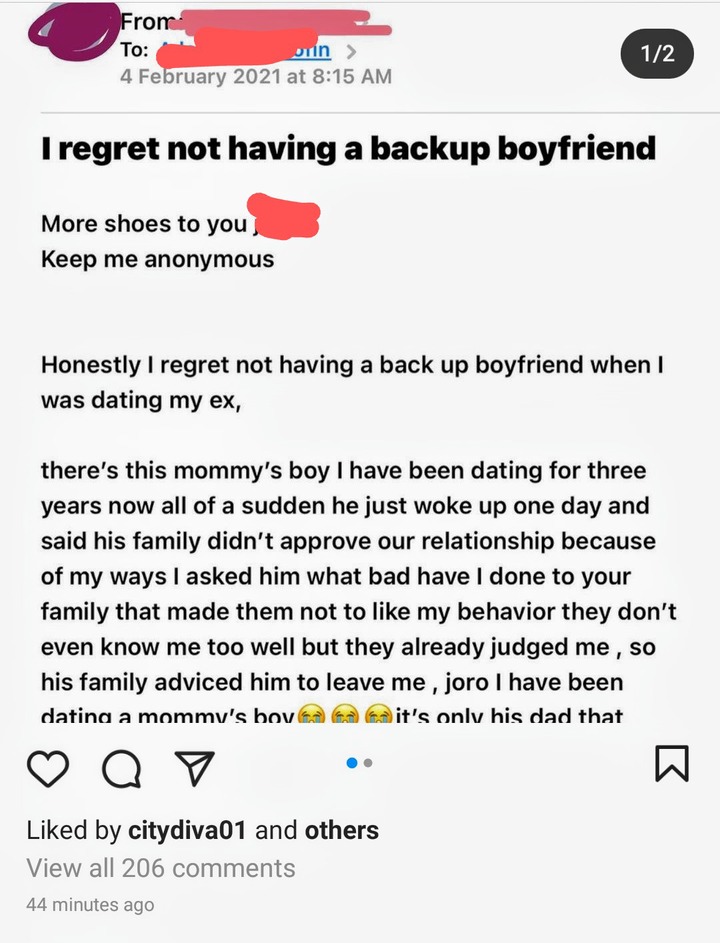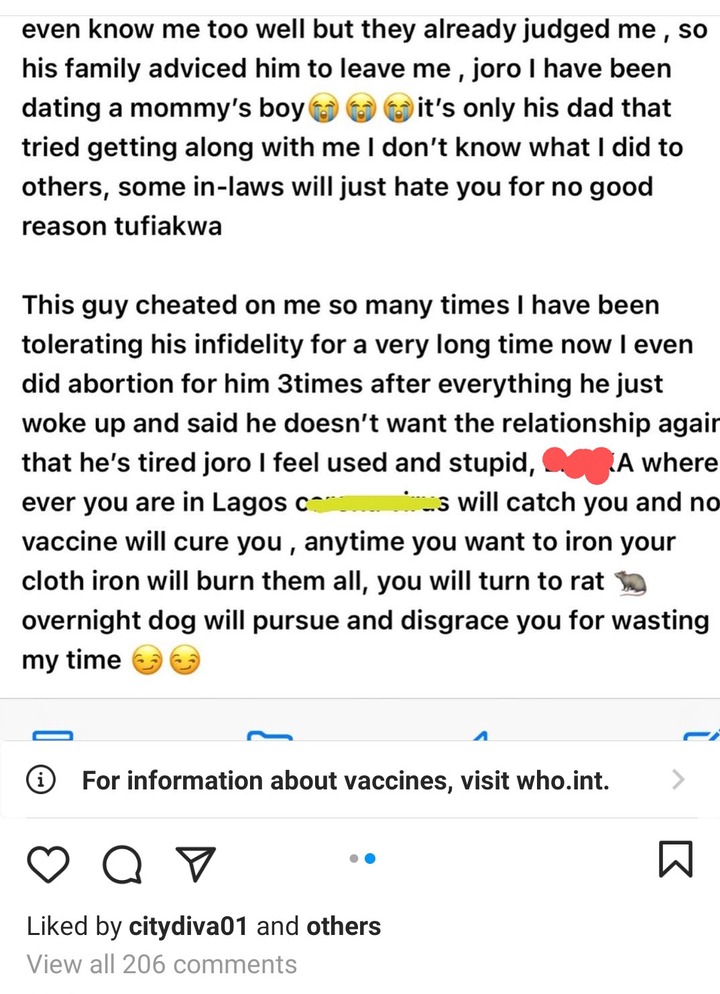 It is quite sad that it ended for the lady on a sad not after all the sacrifices that she has made. She never thought that her boyfriend could do such a thing to her but now she has regretted everything she did. An important lesson every lady should learn is to never trust a guy who demands for abortion whenever he impregnates you. A serious and responsible man will not ask you to abort 3 times if he actually has plans to marry you in the nearest future. Some men will just be using you with no plan for marriage.
See people's Reactions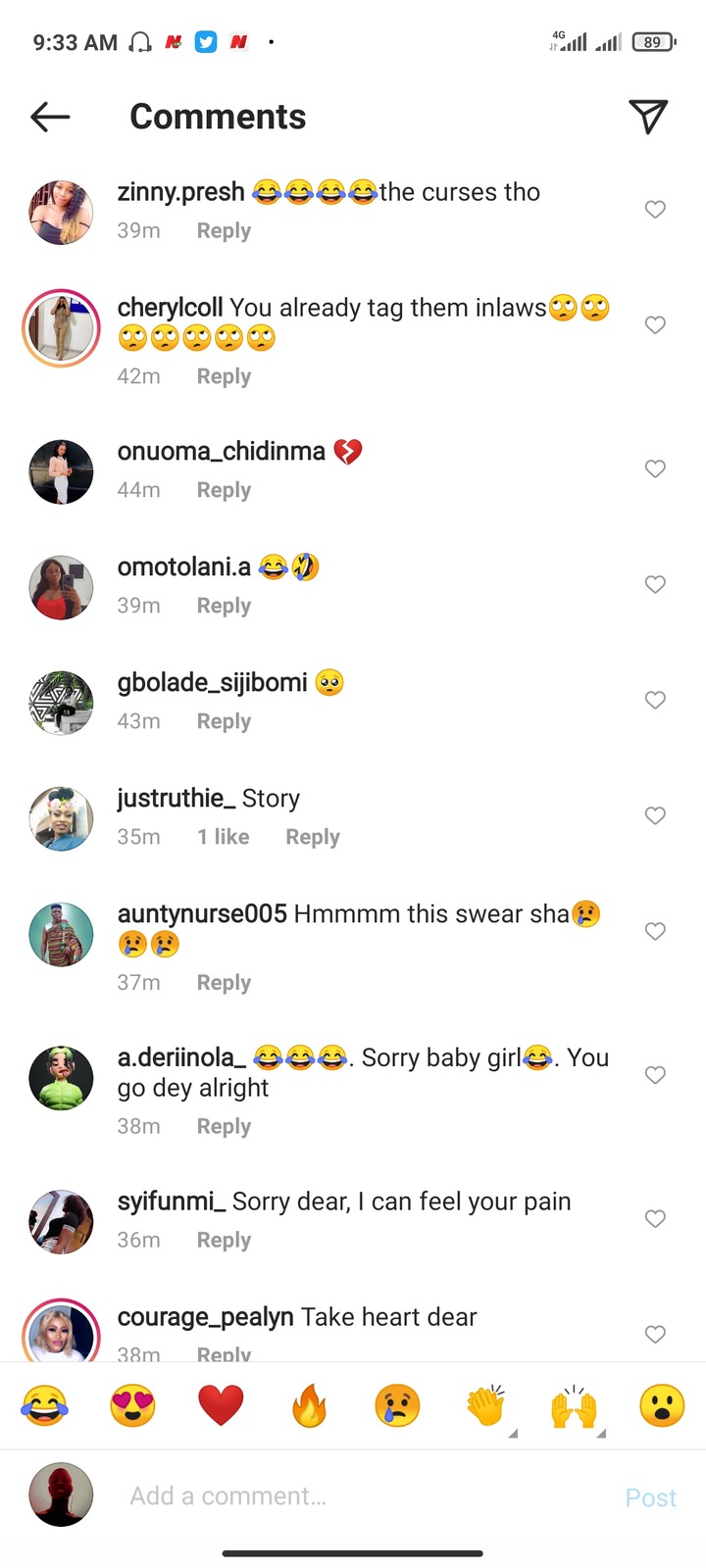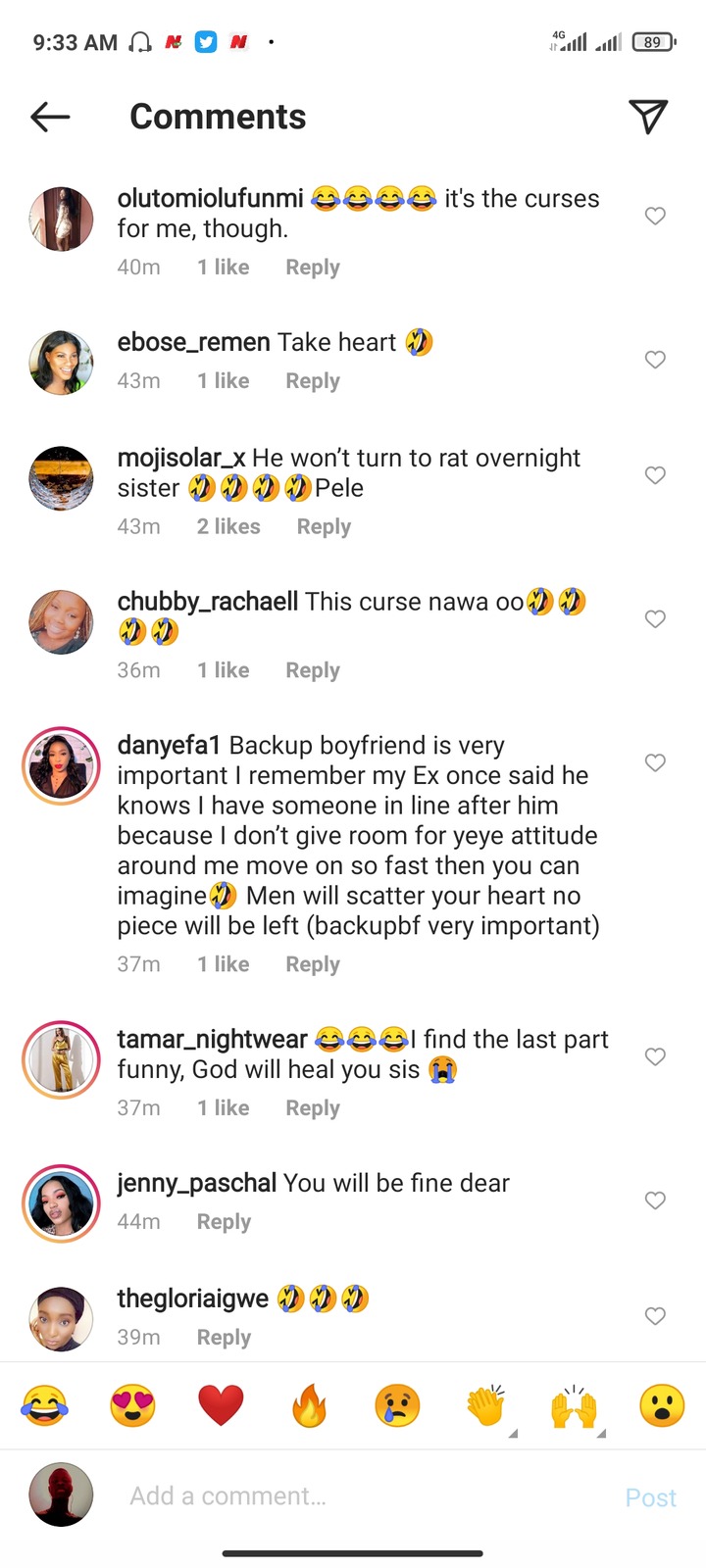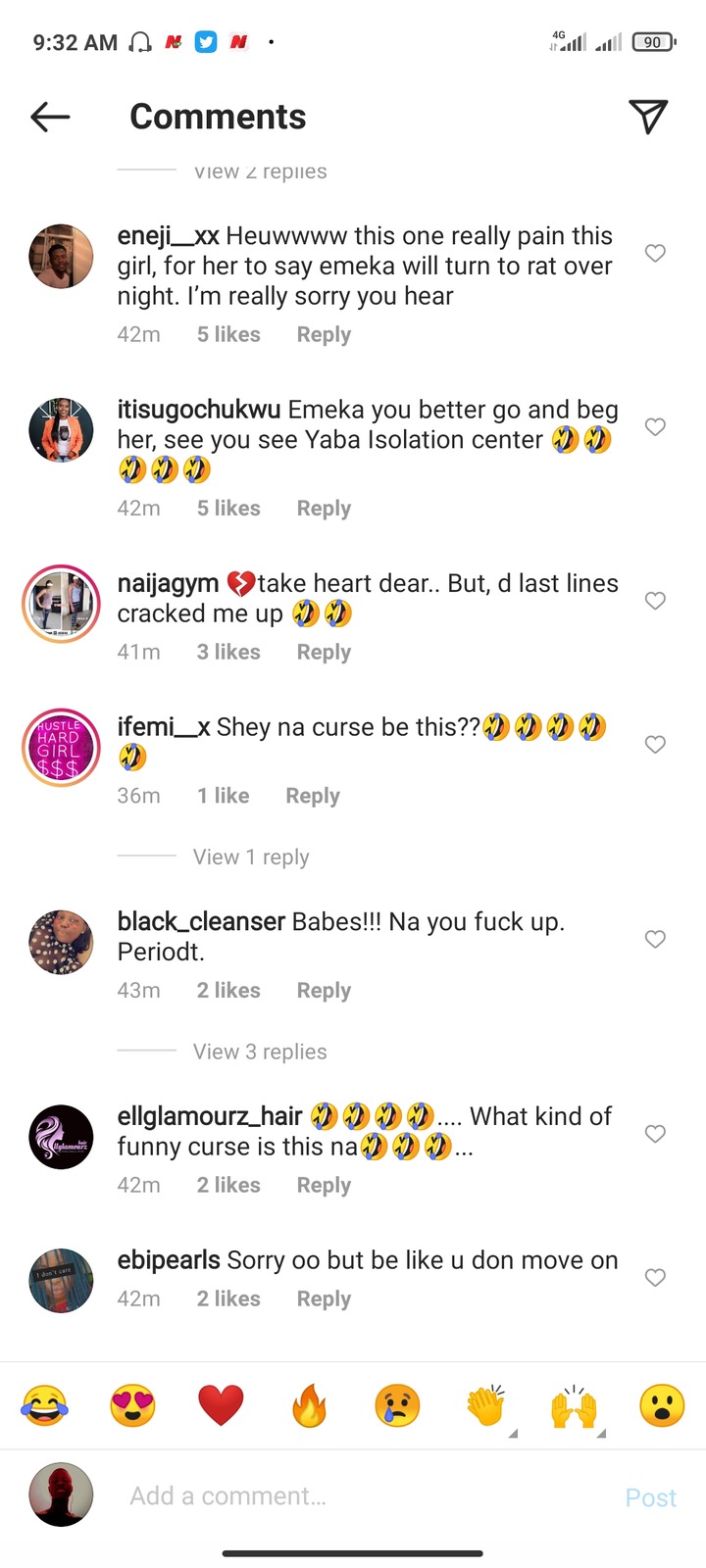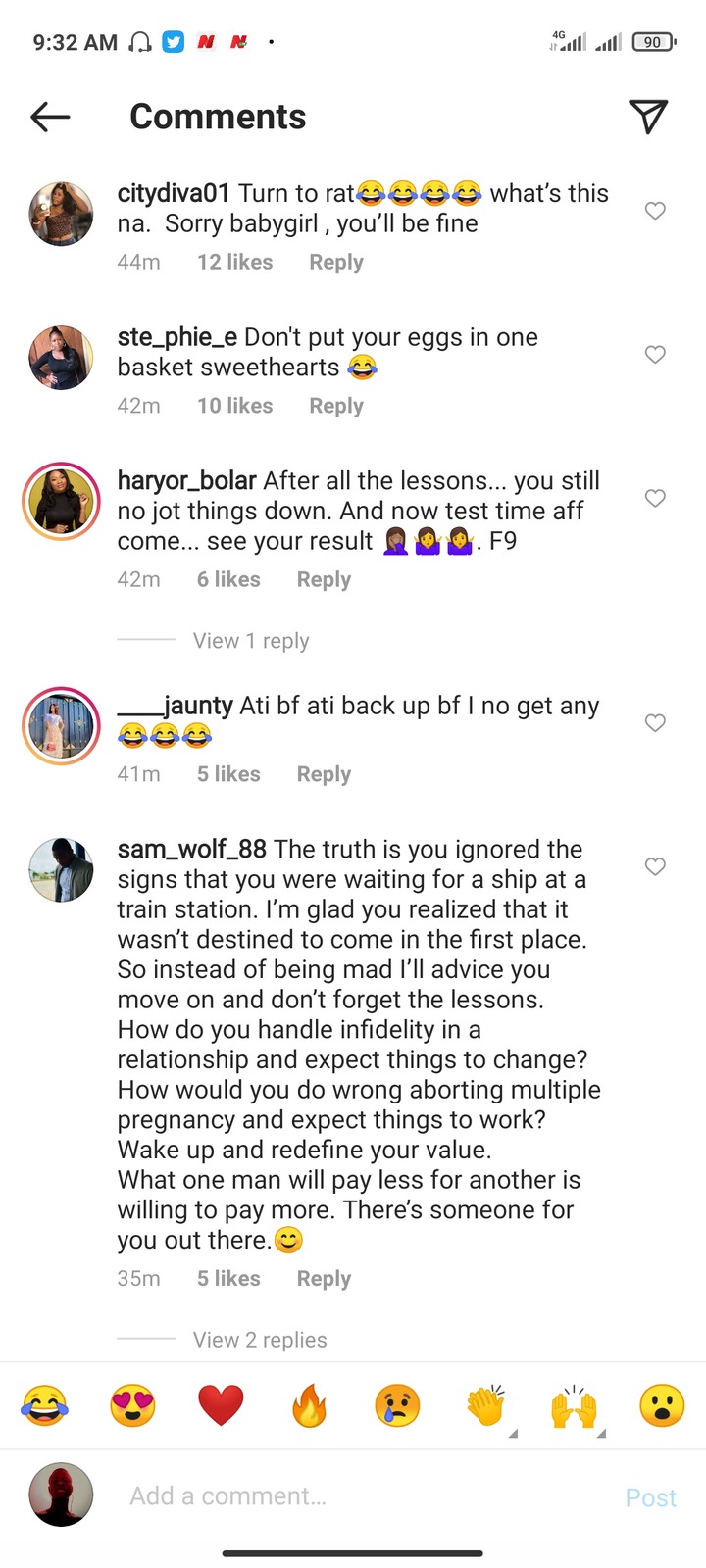 A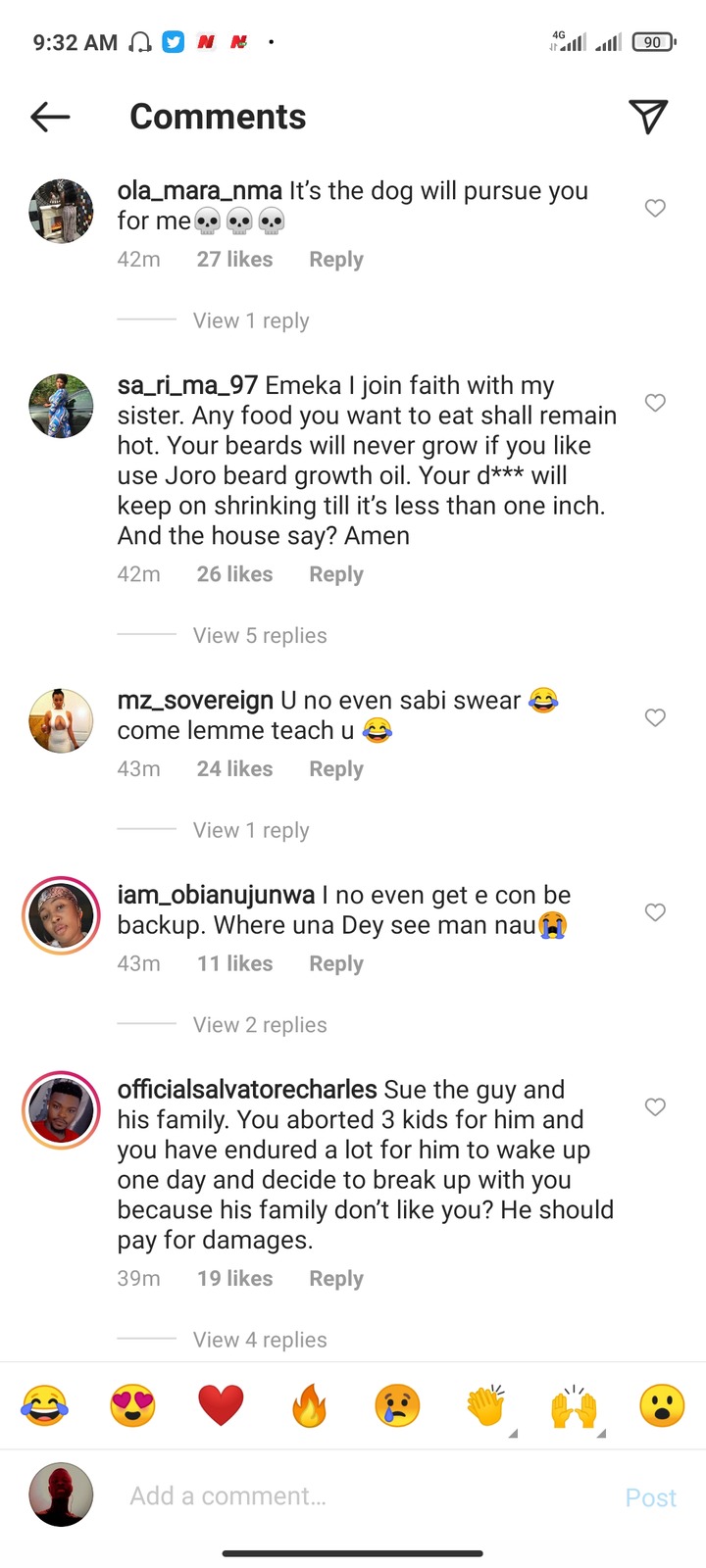 Note: All pictures are used for illustration purpose
Content created and supplied by: Gistnews01 (via Opera News )