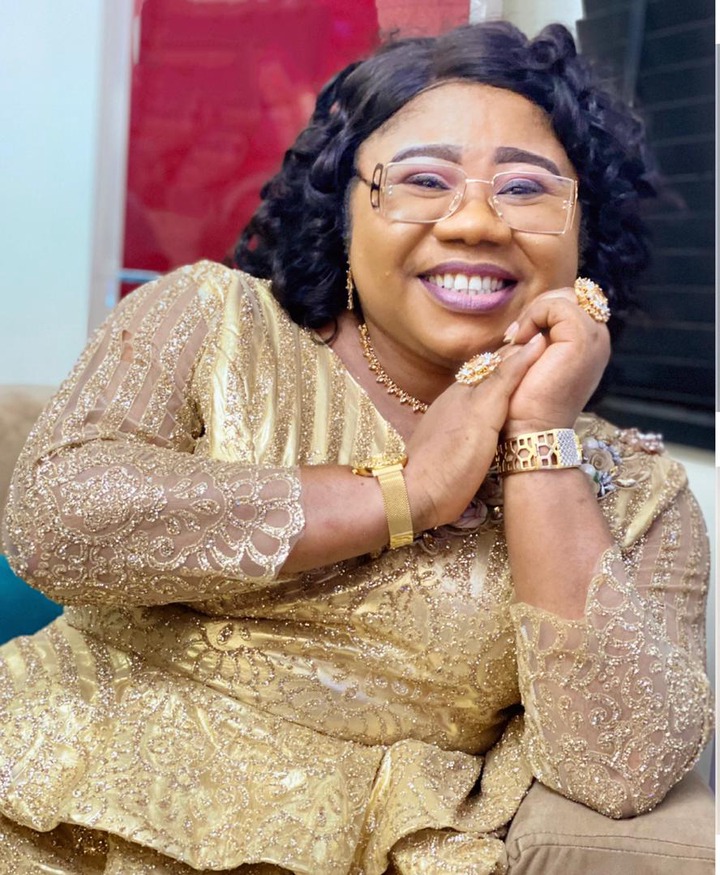 In her reaction to the insinuation going round about her followers that have just reached 100k on one of her social media handles, Esther Igbekele has said they are real and she is happy having real followers even if the numbers are yet to commiserate with her status in entertainment circle.
The Duchess of Gospel song said this when she was giving an update on her new single that will drop soon.
In her words Esther Igbekele has assured her fans of releasing both the audio and video of her new single Abanigberudori soon.
She said, "The production of this single Abanigberudori has reached 85% loading and in a short time it shall be released and will be available both on audio and video on all digital stores."
Giving an insight of what people should expect, the dynamic lyrical songstress said, her new single is a praise songs to appreciate God for being her helper all this while.
On her followers, she said, "I am surprised when some people said why did I just got 100k followers on one of my social media handle despite my fame, but my reaction to that question bothering them is I would rather settle down with those that are really following me for the love of my music, the message in my music and that special thing they have seen in my personality rather than buying followers. I believe in work and earn and not cutting corners. Those that are my real fans across the globe would always appreciate me and in return, I will always be proud of them. She posited.
Content created and supplied by: AkanniMobadenle (via Opera News )