Many men believe that the wife must do the chores entirely at home. This is accustomed to African men. They believe that the man must work and provide for the family while the wife bears children at taking care and charge of her home. They don't see that house chores alone are priceless and that it is another work entirely. Mr. Okuwanishola Akeju took to his Twitter handle to share this heartwarming story.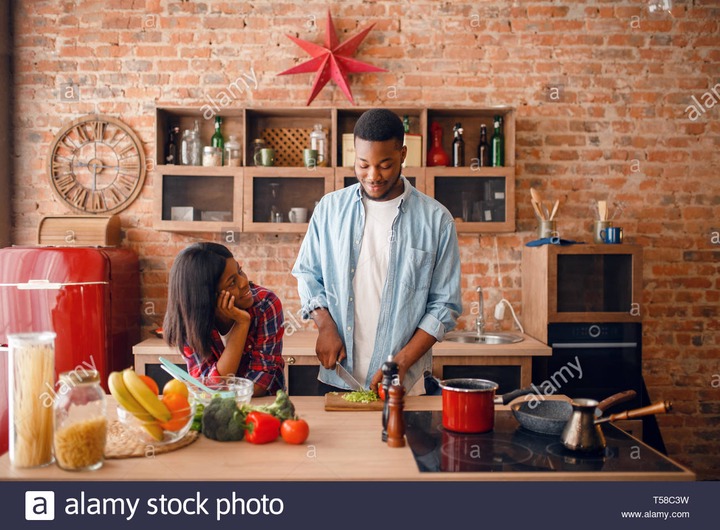 You can't pay a housewife for the work that she is doing in the house. Hence, housewives need to be treated as queens and not slaves.
It is the reason why many ladies say they need a man who can cook and help in doing menial things in the house.
Many men believe the work they do to provide food on the table is much more stressful than the work of a housewife. It is not written anywhere that only women will do house chores alone.
We see this right from where we are single. The girls in the house do the house chores while the boys just fold their arms.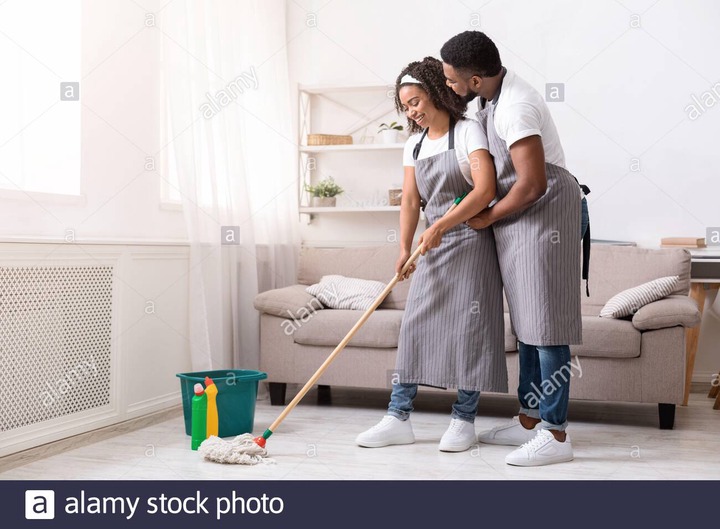 Men should learn to give a helping hand to their wives because house chores are frustrating. Learn to keep and fold your clothes. Help in cooking sometimes and wash dishes or even your clothes. A woman is not a slave. She should be treated like a queen.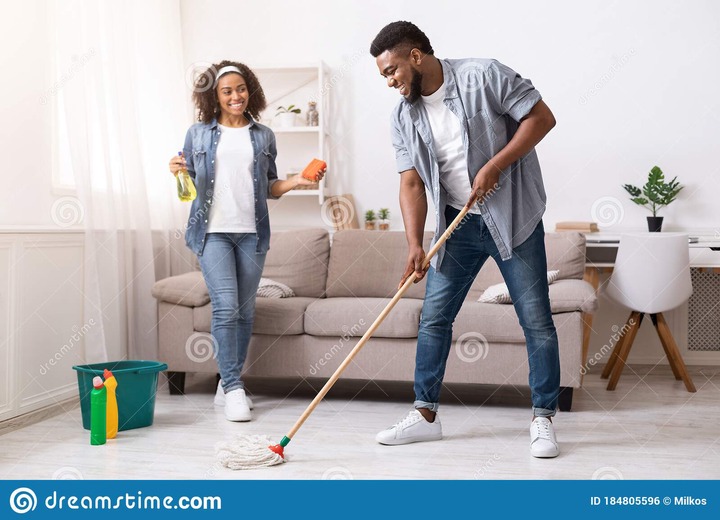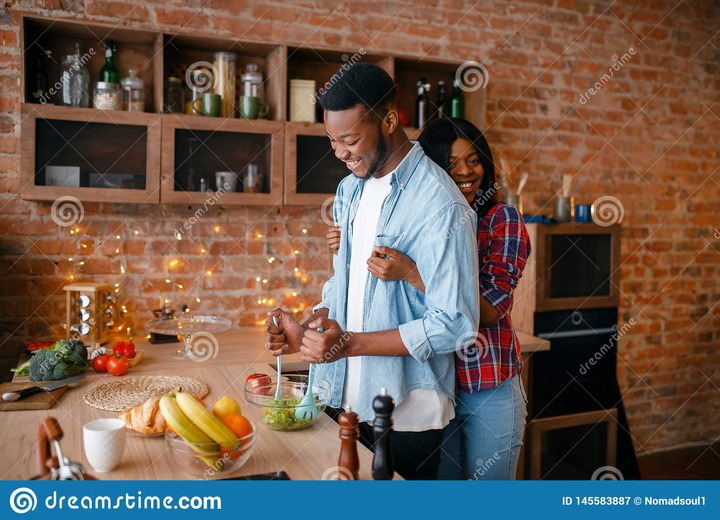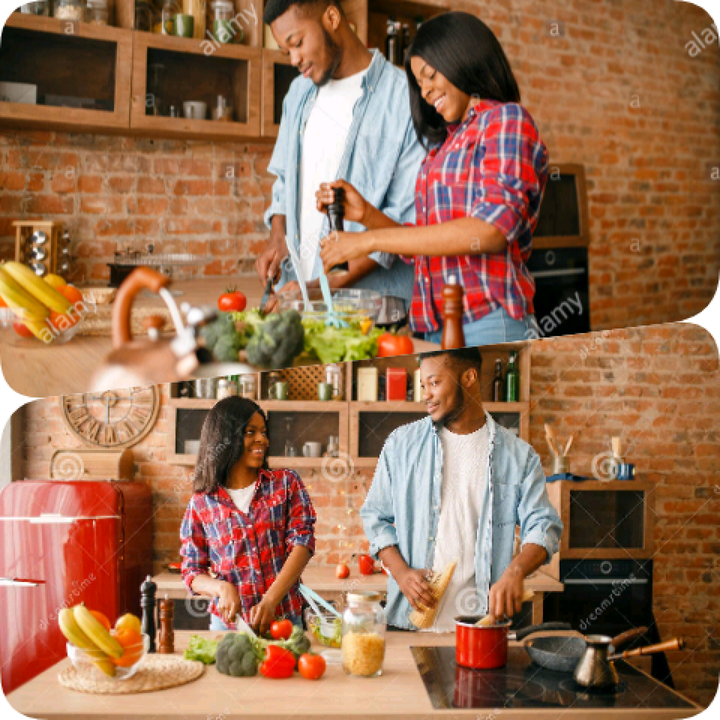 This is the case with this man. He had thought of the same thing. He shared his story about how he always expected food at the right time. He expected to see everything done right without considering whether the chores are stressful or not. Read his touching story below.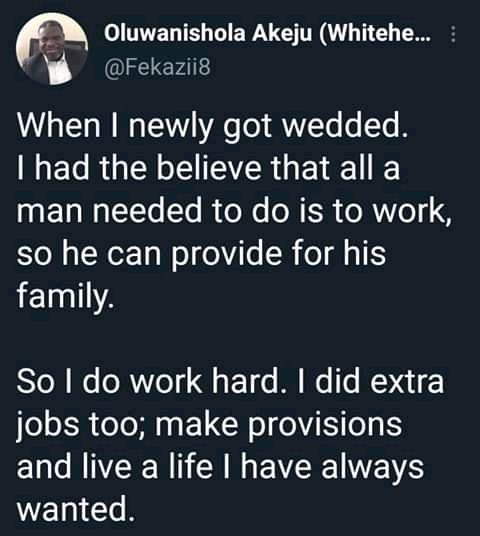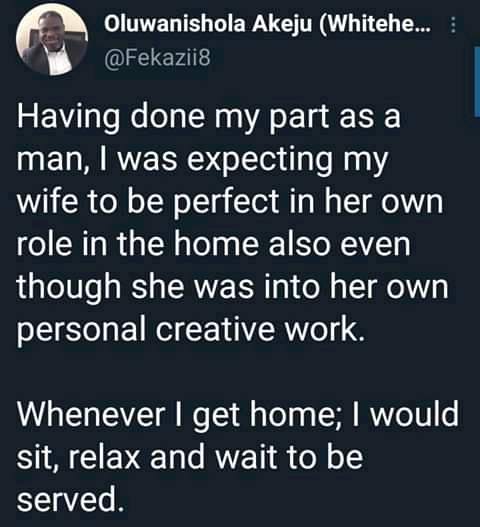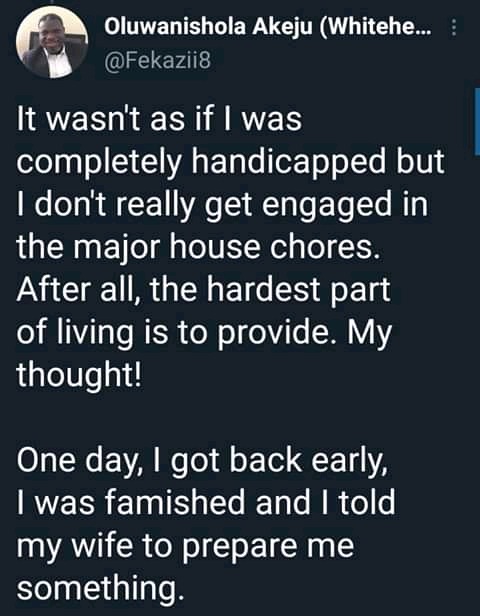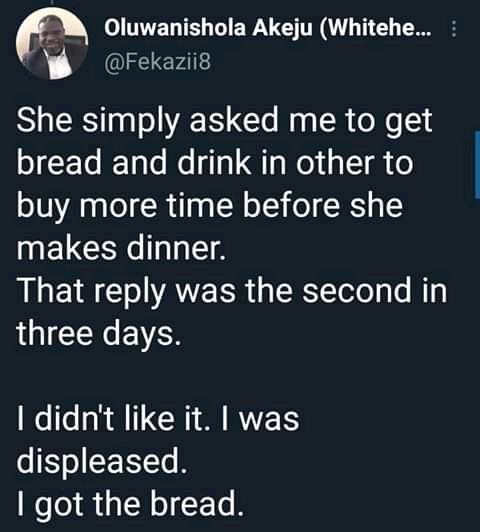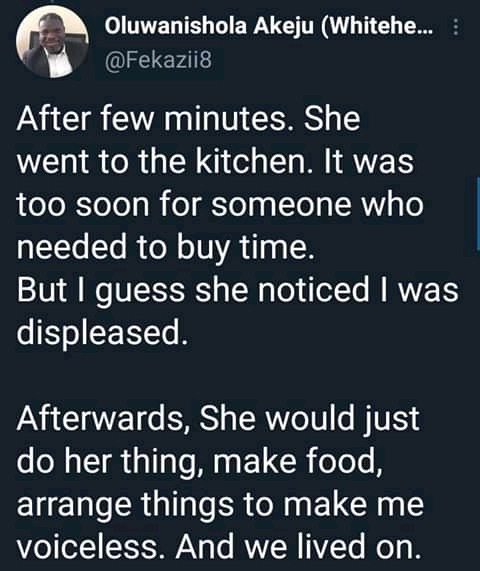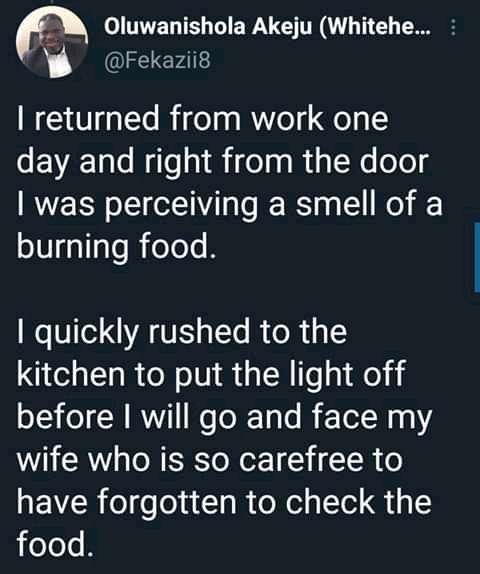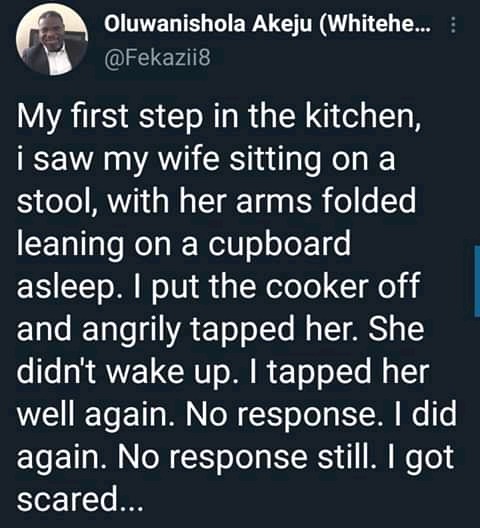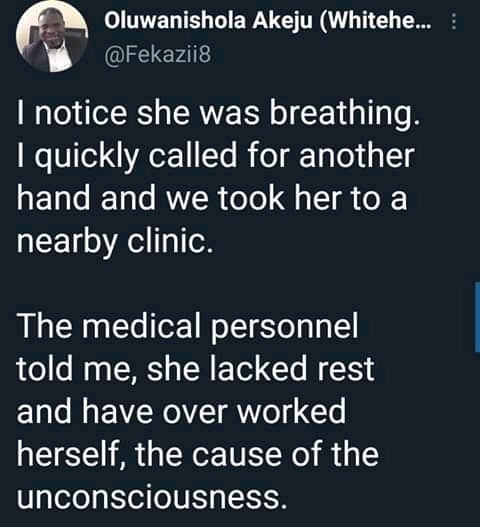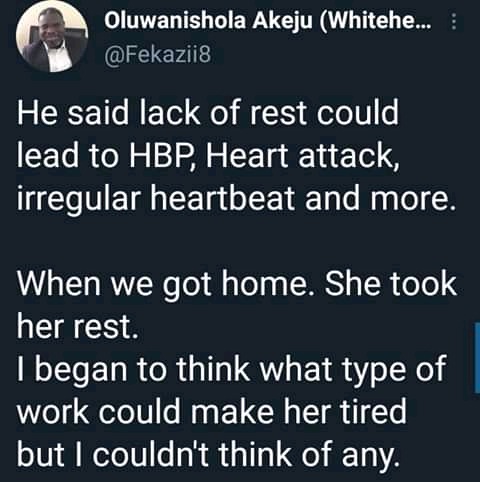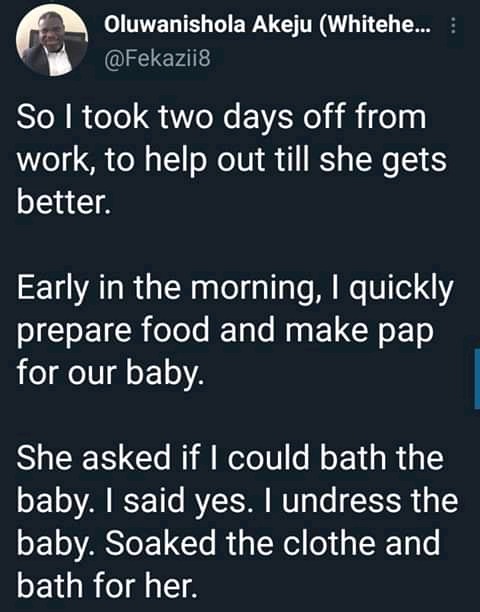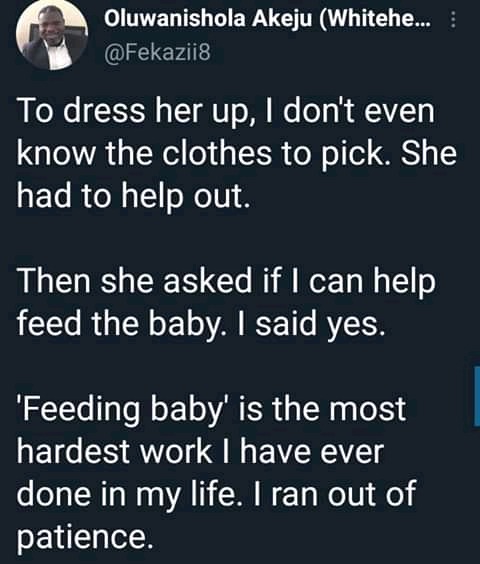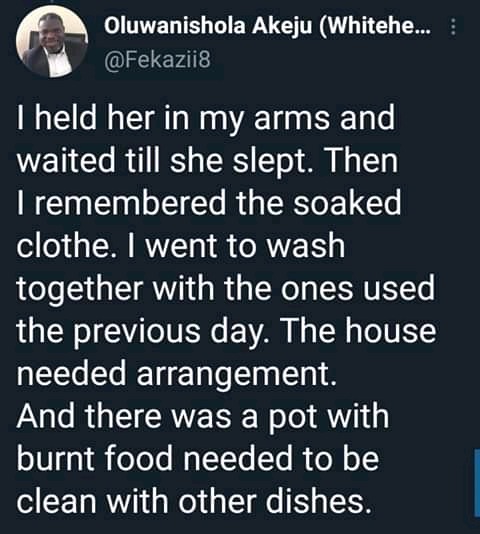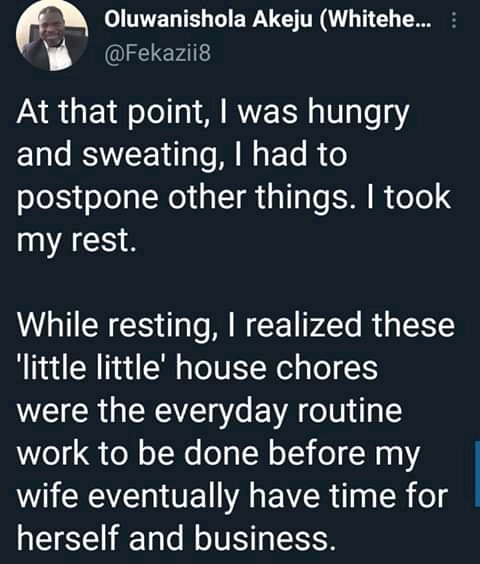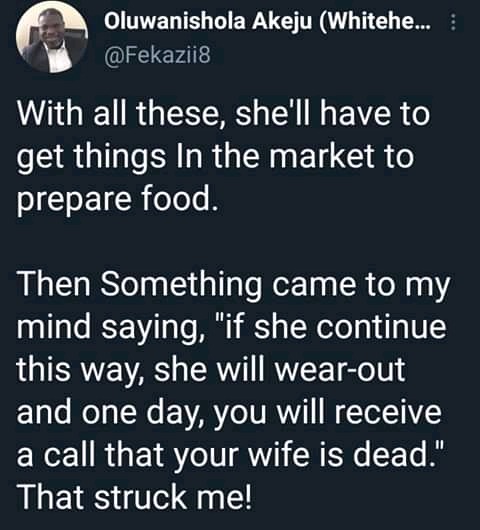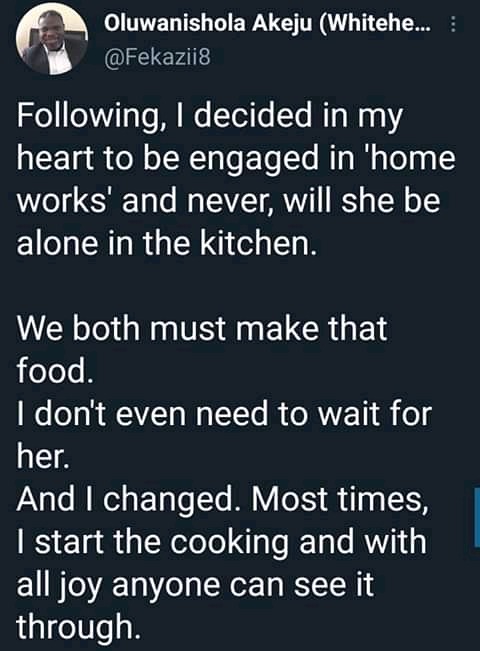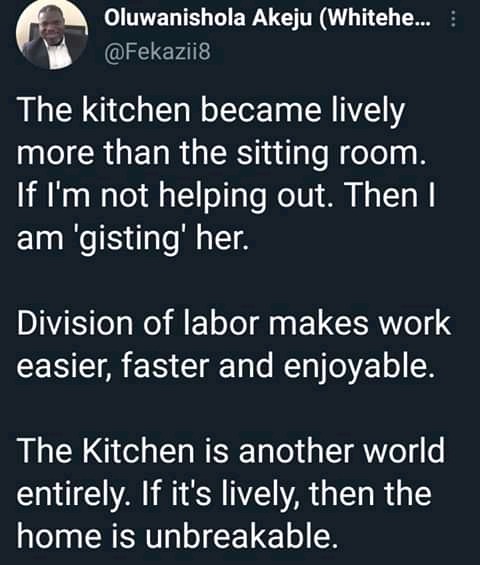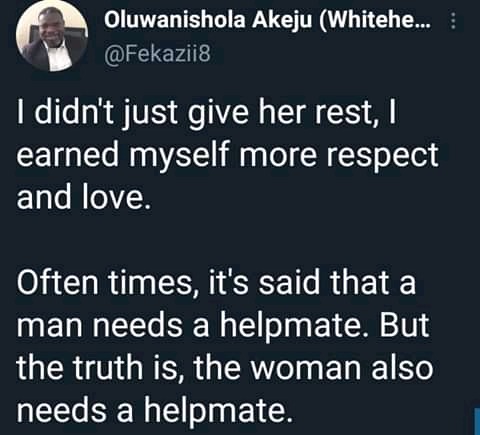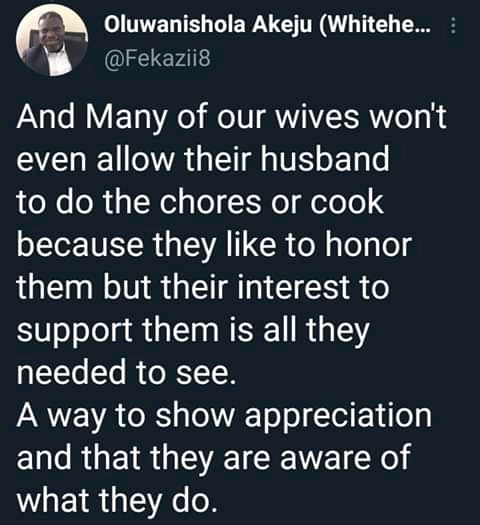 Men what would you say about this, tell us in the comments section below.
Content created and supplied by: Hus_nah (via Opera News )