A fan by name Samklef said "Burna boy was never celebrated in his own country based on sentiment, no award was given to him in his own country but he won the Grammy and same media now celebrates him, this life all you need is to make it in life". A post from Samklef on his Twitter page has shown how our people are highly honoured and how they succeed well but are not always acknowledged in our own country.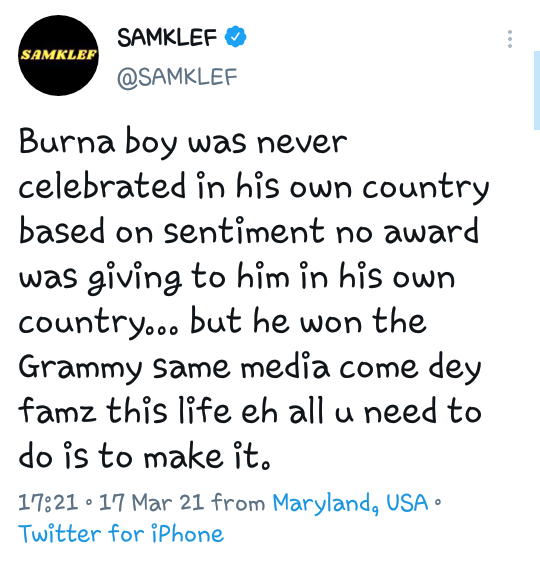 Samklef who is a popular social media fan has shared his feelings about how our celebrities are celebrated.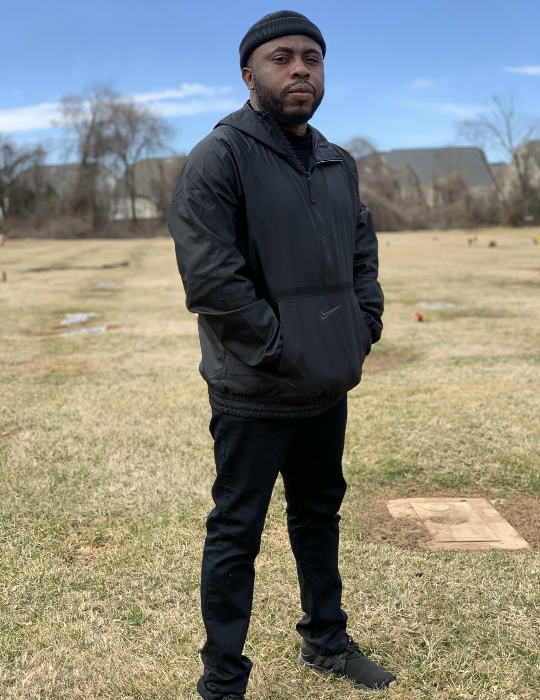 It is a thing of joy that we have a lot of well talented Nigerians who aim high and pursue their goals. But it's also great that we celebrate our people who represent us.
Many people reacted to this post saying their feelings about how we react to ourselves in our country, some said it's only when you make it in life that you will be recognized in the country.
Some persons who have reacted to this post also said that nobody celebrates anybody in this country and it's fake love that is everywhere;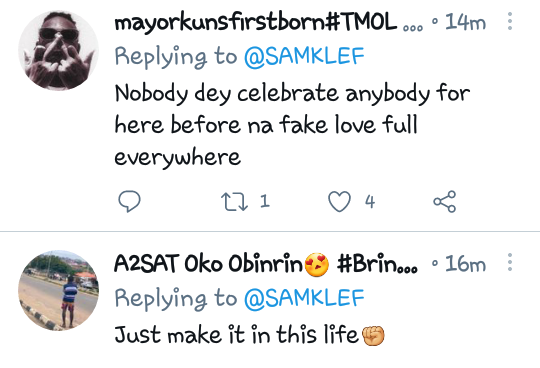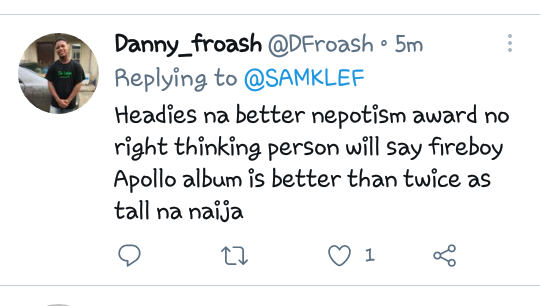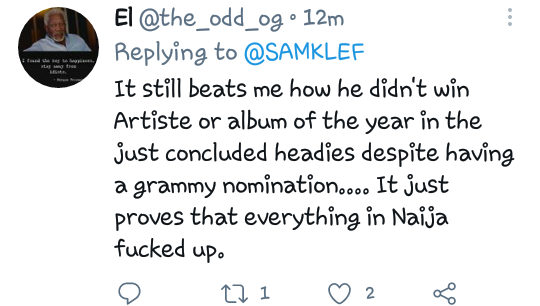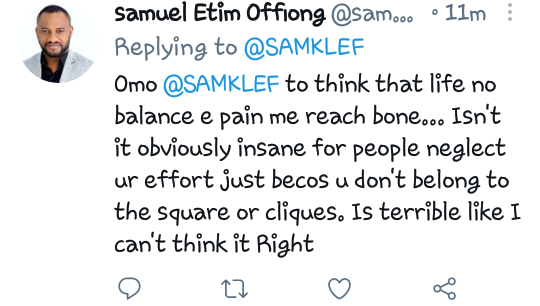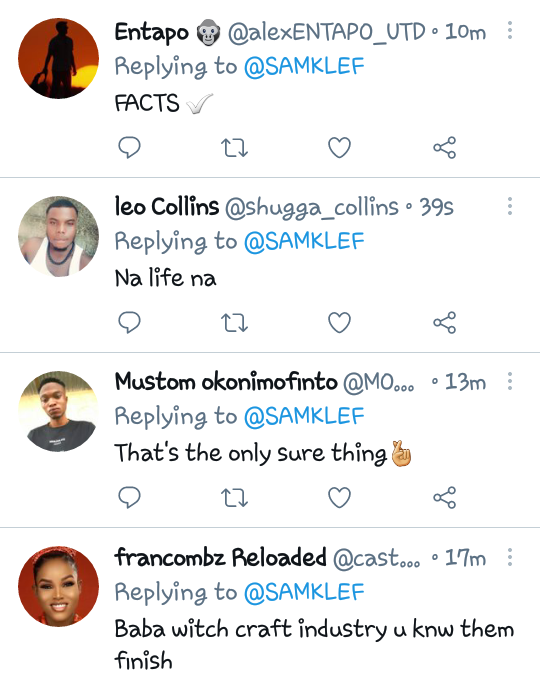 That's why they said life is not balanced so let's take life as we see it.
Content created and supplied by: Boskylala (via Opera News )