Early this year, Angela Nwosu announced to her fans and followers on her Facebook pages that, two of her fans will be traveling to Dubai, a beautiful city in the United Arab Emirates courtesy of her pocket.
She promised that, two of her fans who haven't traveled to Dubai before will be doing so in celebration of the unique and memorable birthday that will be coming up by August this year.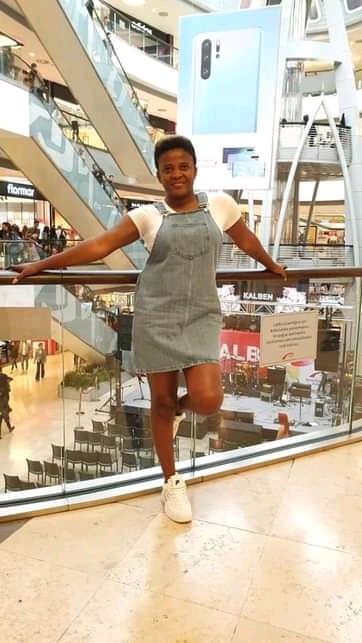 Today, the two lucky fans has been made known through the Facebook pages. According to the Digital Ogbanje while releasing the names and photos of the lucky female fans on her pages, the two fans will be given cash of 300 dollars each before they embark on the journey.
While appealing to others to congrats Chioma from Imo state, and Vera Port Harcourt, the philanthropist says she is considering the option of making it a year affair for her teeming followers to continue exploring the beauty of Dubai in the name of her birthday celebration.
Angela who says the two fans will be in the city of Dubai catching fun for 5 days, says she will not be there with them, but believed they will represent her in no small measure.
You have one week to accept or reject the offer, Angela tells the two fans in the Facebook post. See the post, photos, and names of the two fans going to Dubai below: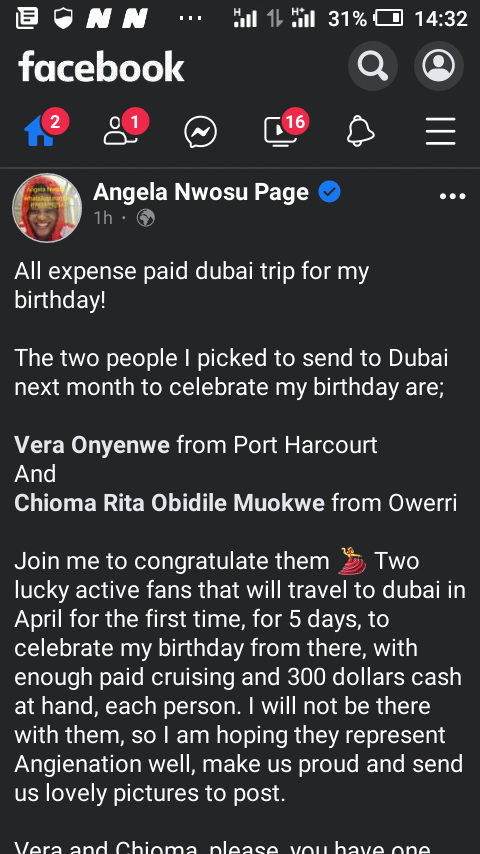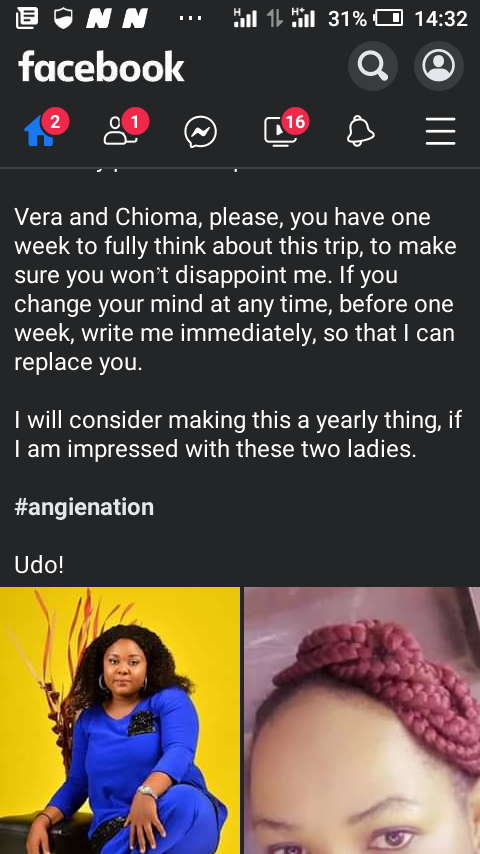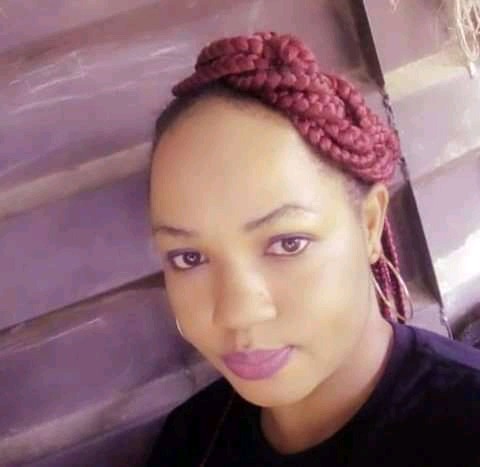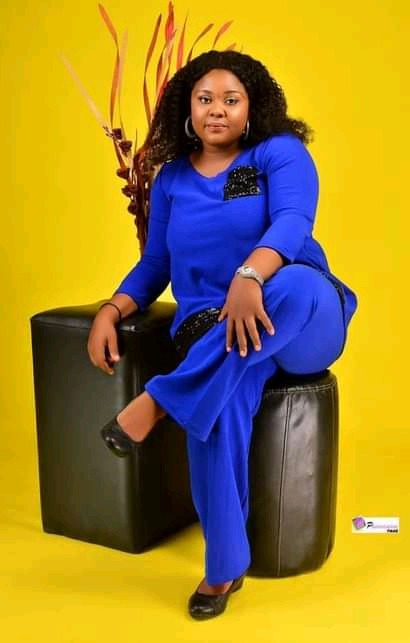 For me, Angela Nwosu is one lady that should be emulated by politicians, celebrities, and other wealthy Nigerians. She is really trying in putting smiles on the faces of Nigerians.
Recall that, outside her frequent phone giveaways on her Facebook page, Angela is also constantly giving cash and other valuable items to her followers on social media.
Some people may not like her because of her religion (traditional religion), but since the constitution of Nigeria gives all of us the right to practice what we believe on, she is not committing any crime.
In fact, if Christians and Muslims in the country are opening their hands to the needy in the society as been done by the River goddess, more Nigerian would have been pulled out of poverty long ago.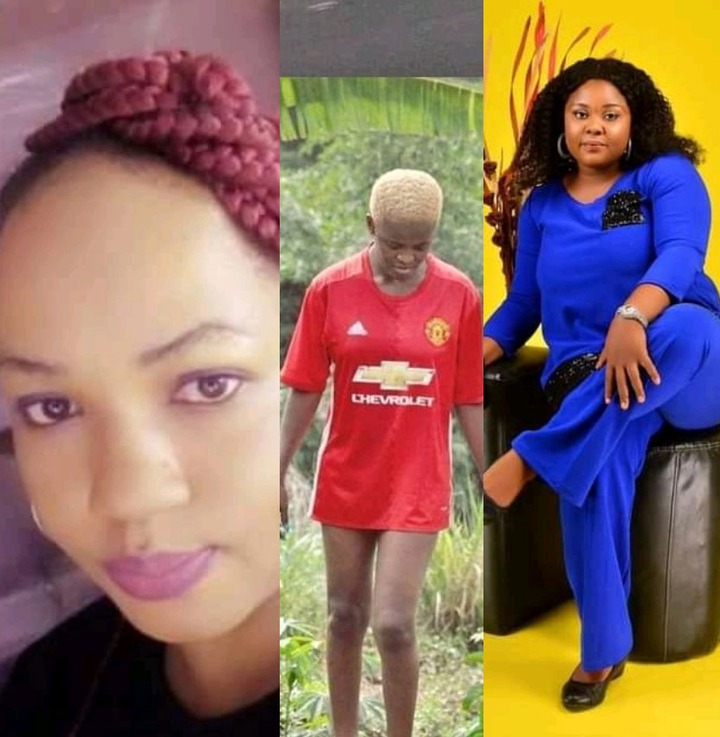 What is your take on this gesture from the sex therapist? If you are one of the selected fans traveling to Dubai by August, will you accept or reject it?
Shear your thoughts with us in the comment box below. Thanks for your time!
Content created and supplied by: QualityGist (via Opera News )