Love is one of the most profound emotions we experience as humans. It's bigger than us, meaning, though we can invite it into our lives, we do not have the control over the how, when and where love starts to express itself. 
love is very powerful. Love can break rules and protocols. Love can make people to do unimaginable things just to express love affection to the other person.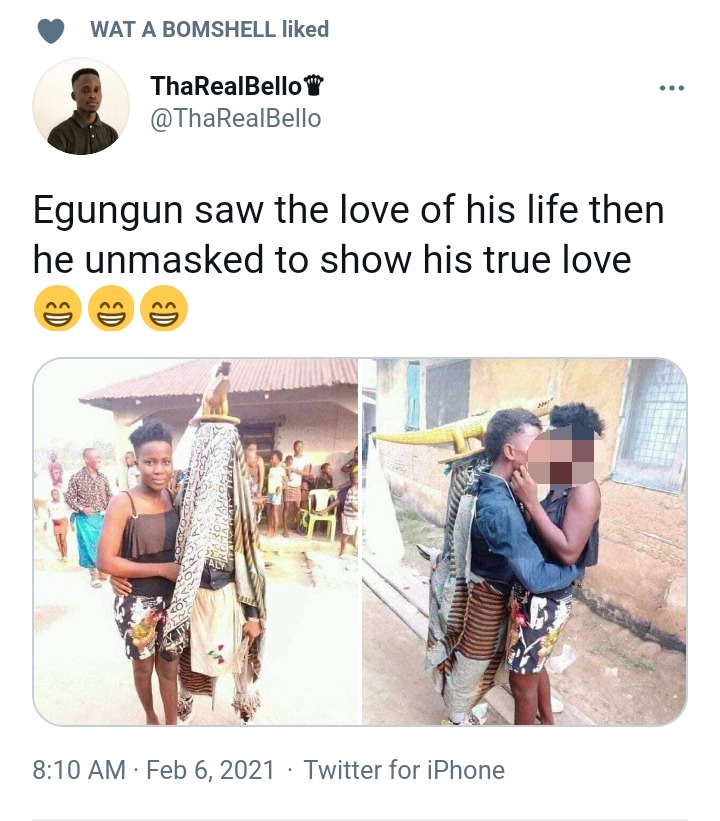 However, a social media user identified as ThaRrealBello shares photos of Egungun (masquerade) who found love during his official duty and decided to break the rules by unmasking his face to express his love to a lady. This is indeed "True Acts of Love"
See photos below: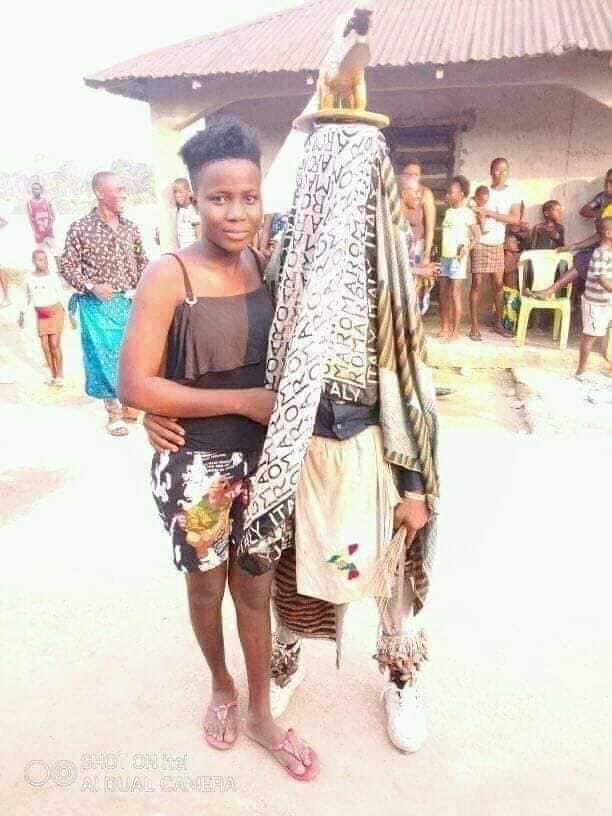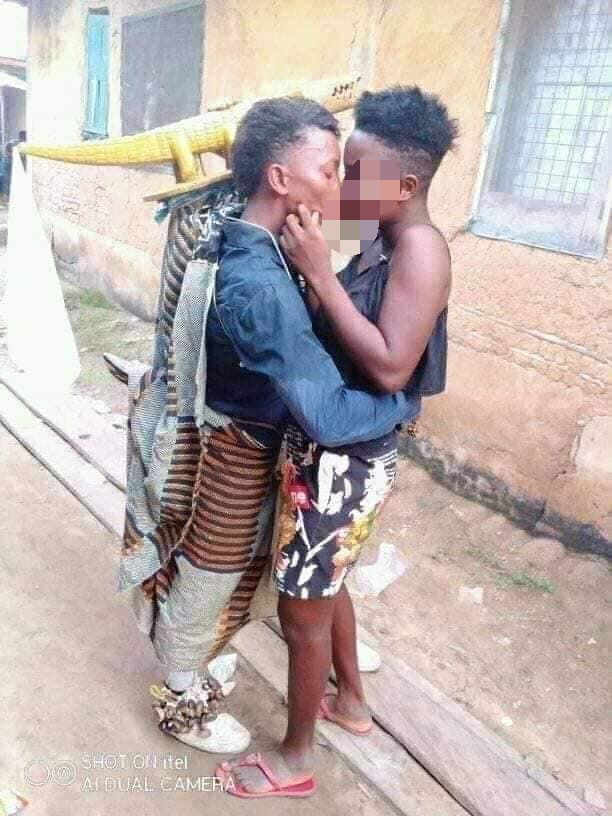 Egungun (Masquerade) is a unique cultural tradition practiced by the Yoruba of West Africa. It's believed that no one is expected to see their faces, but this Egungun broke the rules by unmasking his face.
After the photos was shared on twitter, it caused lot of reactions and people began to react. Check out what they are saying below: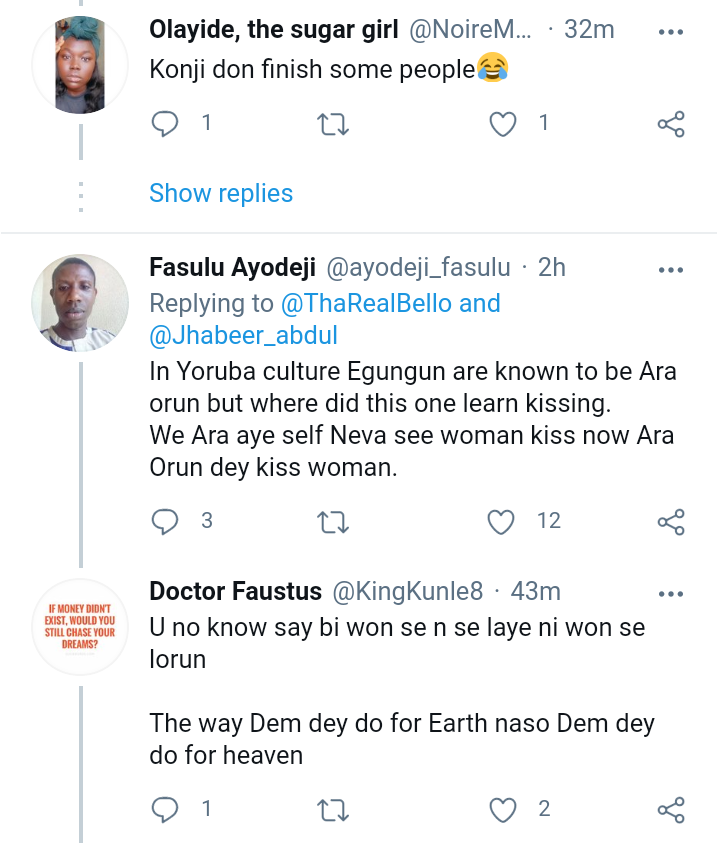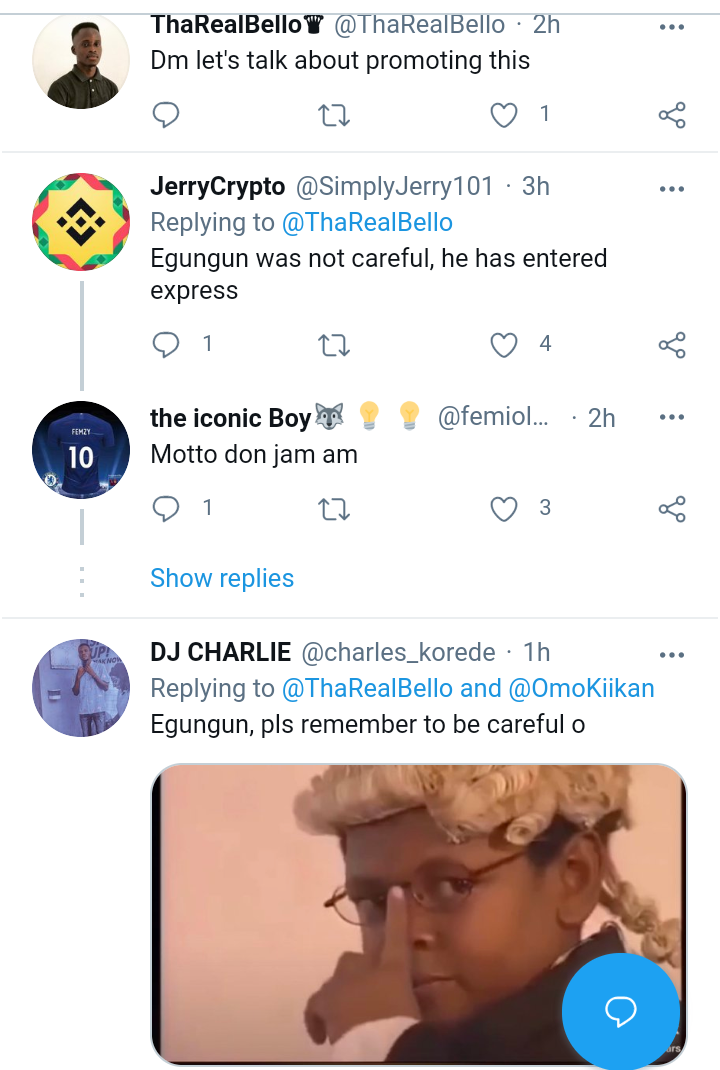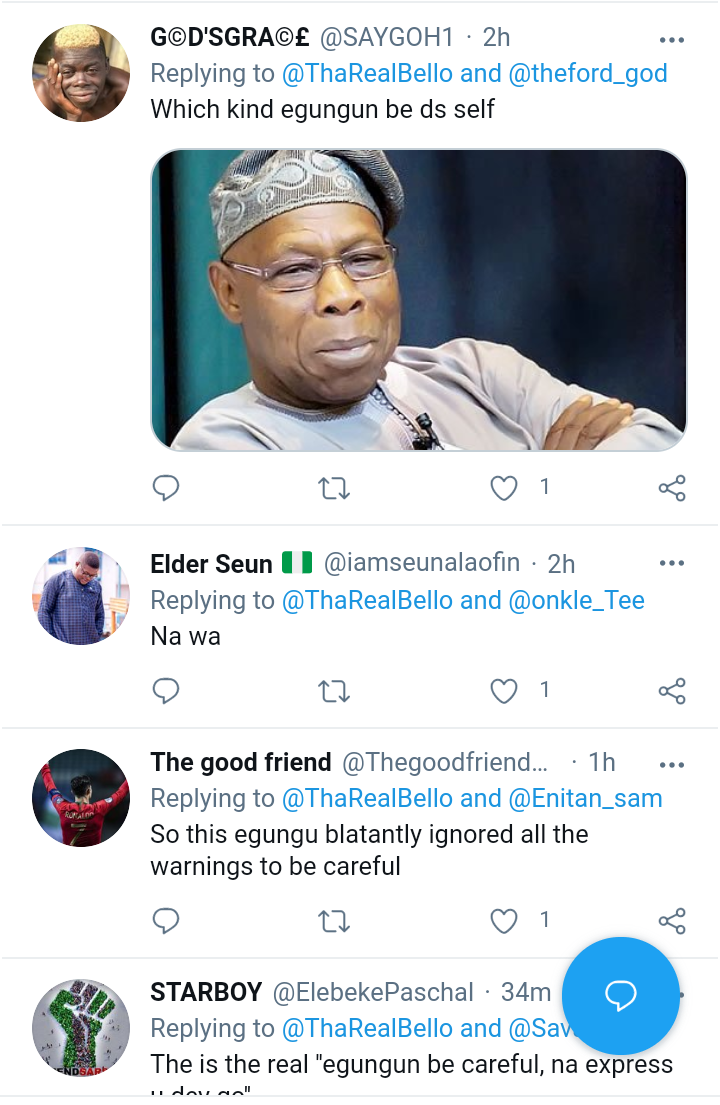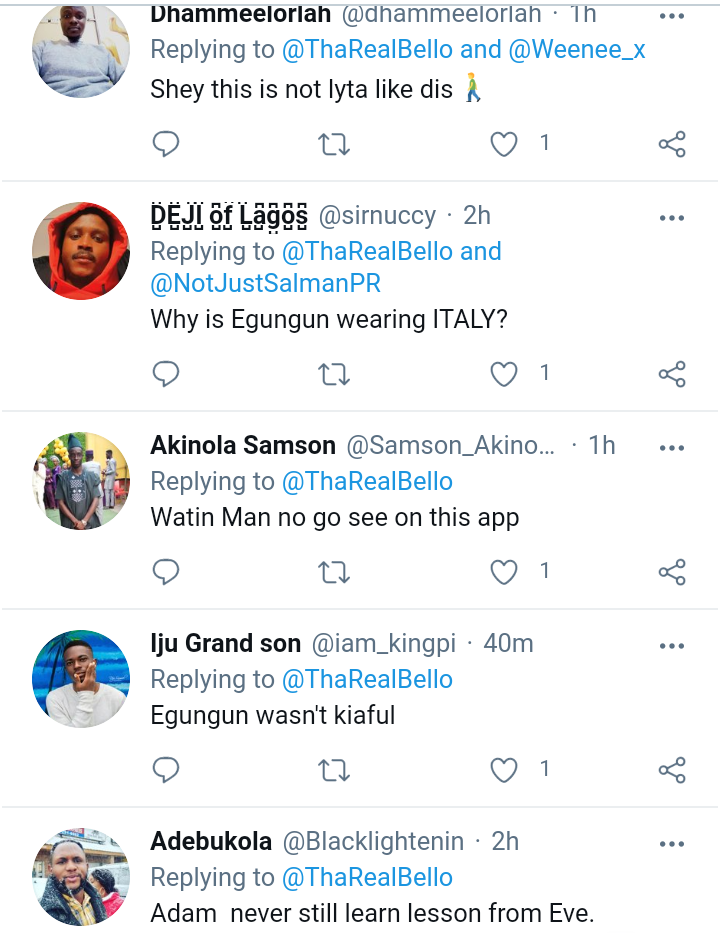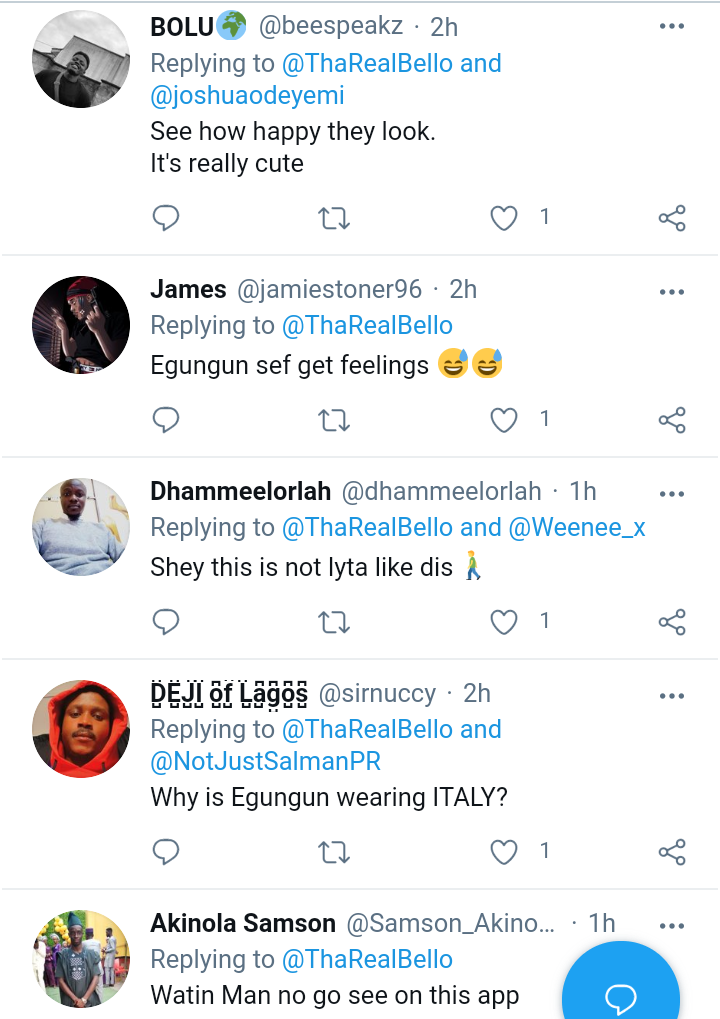 Opinion
The Masquarade made us to understand that the act of true love proves beyond doubt that you are ready to put your loved one's interests before your own, that you are truly loyal and devoted to them. Usually this involves a sacrifice on your part, at the very least a considerable effort and/or a great risk. The action must be motivated, not by morals or principle or expectation of future reward, but by sheer personal affection.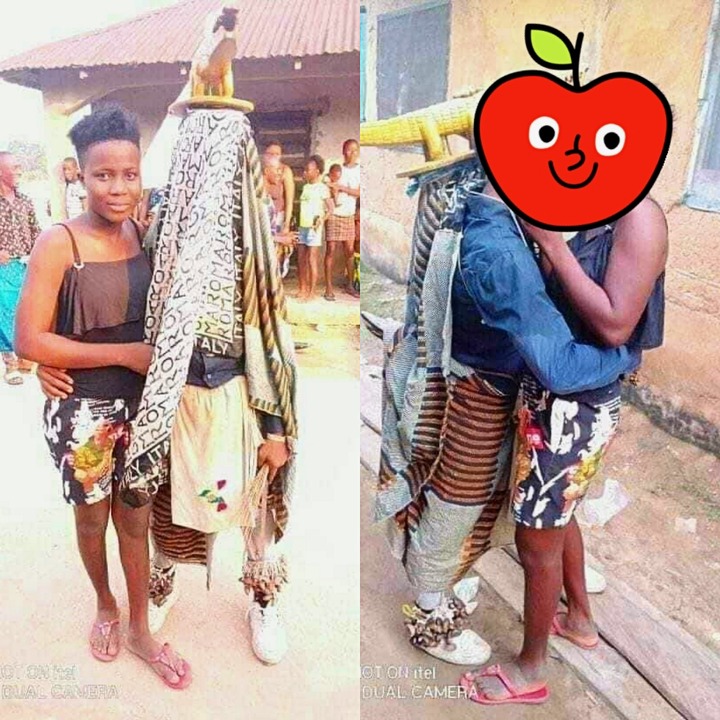 What's your reactions about this? Do you think he has broken the rules by unmasking his face to show true act of love? Drop your comments in the box below, and don't forget to click the follow button to get more latest updates on this handle.
Content created and supplied by: Libertynews.com (via Opera News )