The capital city of Umuahia stood still Monday evening as Nollywood artistes entered the streets to inspect the construction of a refuse dump relocated along Umuwaya road.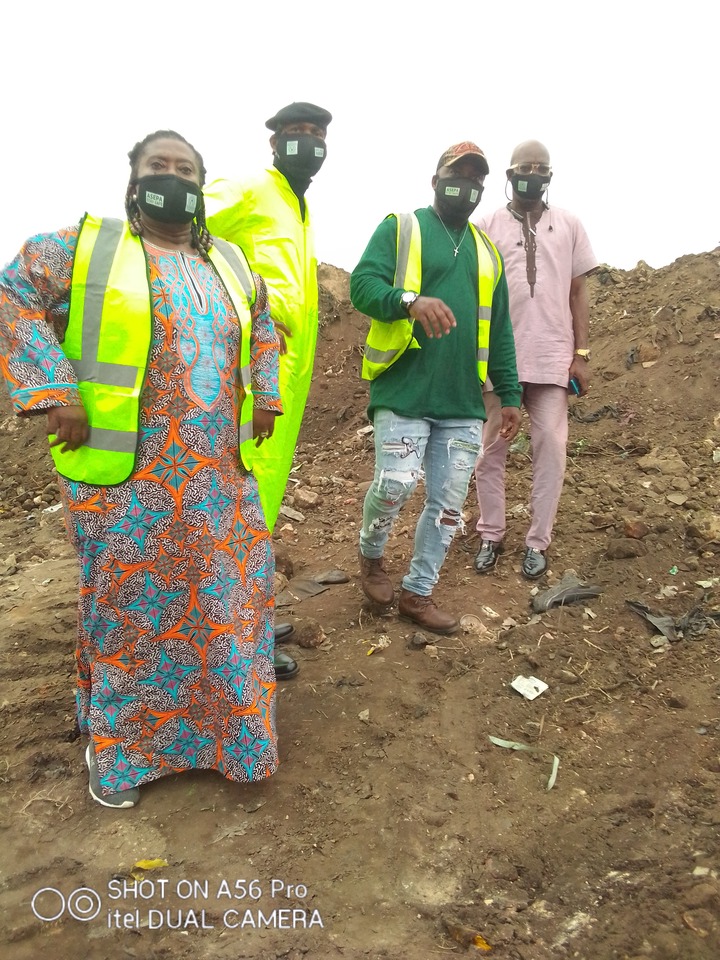 The artistes, Emmanuel Ehumadu (Labister), Sylvester Madu, Mommy Chinwe O, Doris Ogala had shortly after paying the General Manager of ASEPA, Honourable Eze Okwulehie a courtesy call in his office accompanied him to Umuwaya road in the capital city where the agency is relocating a dump site.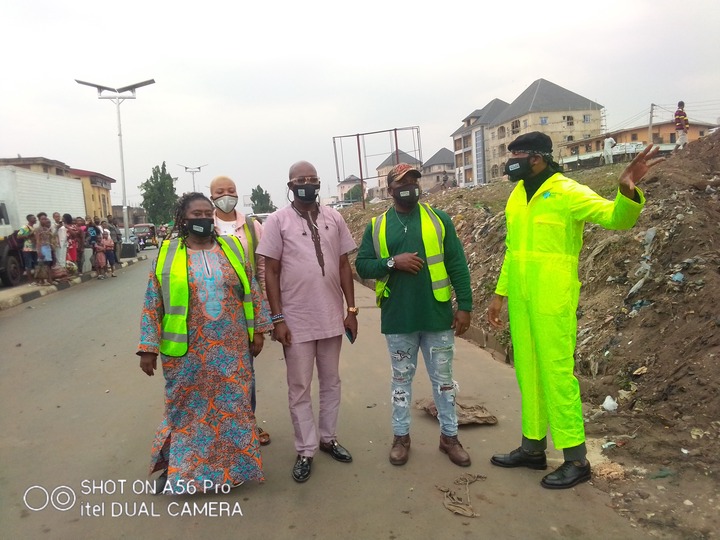 Immediately residents, cutting across all ages spotted the Nollywood artistes in company of Hon. Okwulehie, they starting stopping by to watch out what brought them to Umuahia even as others had believed they were on set.
The crowd attracted by their presence grew larger by the minutes even as it brought a momentary gridlock along Umuwaya road as residents cluster around to get a better view of the artistes.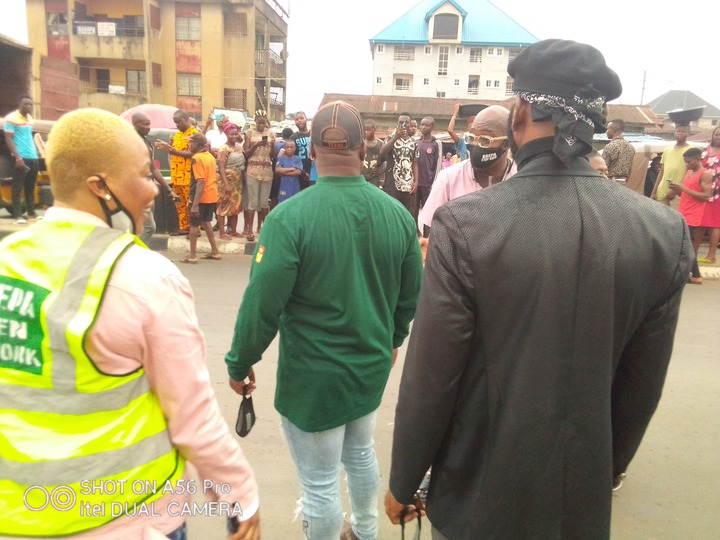 They all in one had expressed their excitement that the agency is not leaving any stone unturned in its effort to rid the capital city of refuse, epidemic outbreaks as well as accidents that occurred around the dump sites.
Speaking shortly after inspecting the construction, the ASEPA GM said there was urgent need to remove all receptacles earlier situated along roads in the capital city, to avert road mishaps that have been recorded in the past.
Hon. Okwulehie who disclosed that the one along Olokoro Timber road, near the School of the Blind at Afara will be relocated before long even as he revealed that three sites are ready for construction of the basement for the refuse buckets.
"This is the right thing to do. You see in the past, there has been times when the buckets get overflowing with refuse and they encroach on these roads.
"Apart from being an eyesore, this also cause road mishaps. This is why we are relocating the buckets to a safe position so that motorists will be safe as we manage refuse from all corners of the capital city"
Content created and supplied by: Parrot-News (via Opera News )