A popular Twitter celebrity known as Ife took to her Twitter account to advice people who seem to have problems with how their bodies look. I've who is a writer is known for writing motivational writeups along with day to day experiences of an average Nigerian lady.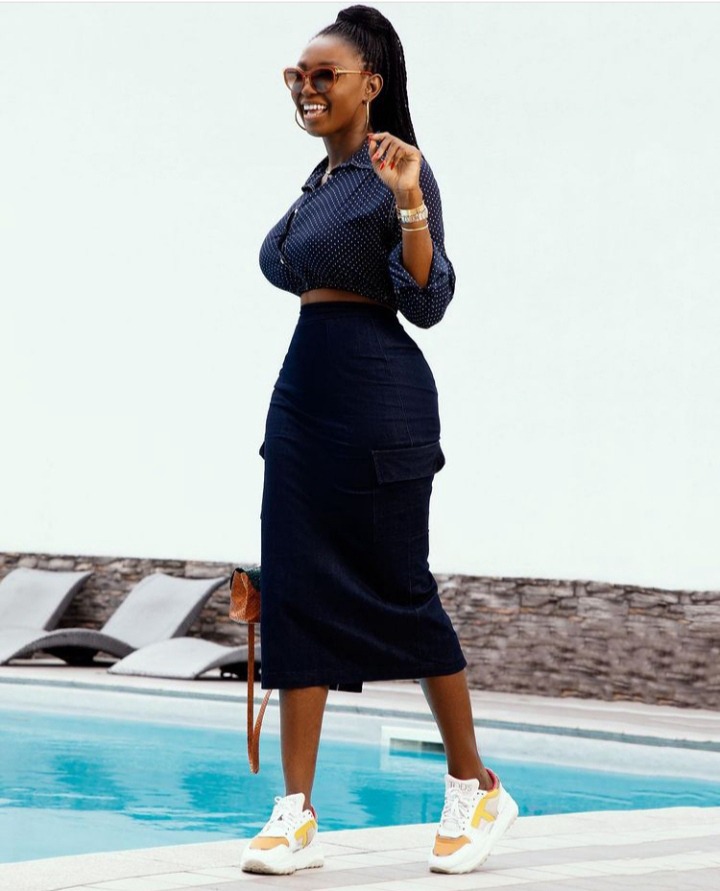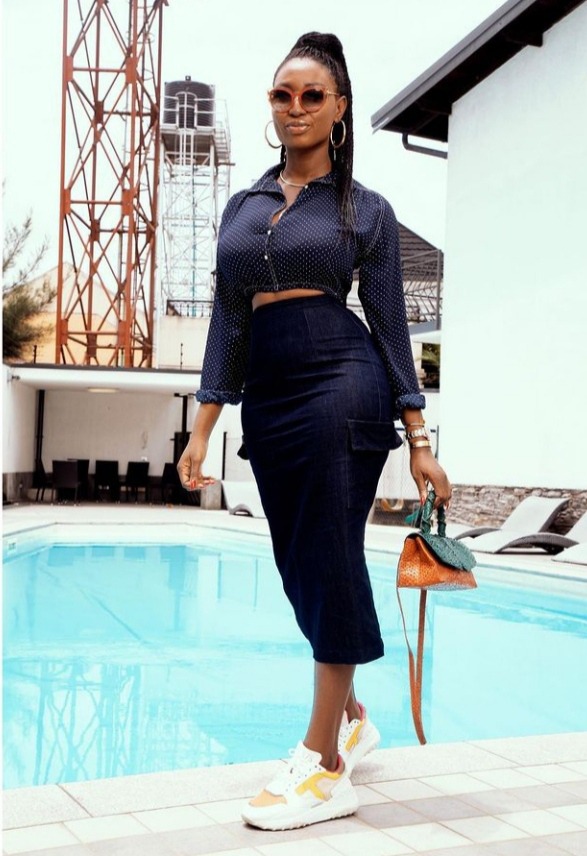 Taking to her Twitter handle, Ife wrote tweets advising people to appreciate their bodies just the way it is.
In one of her tweets she wrote " When you look at my waist (which has almost lazzdent by the way) and you want to use me as your beauty standard, please know that it is wrong to do so.
I've had surgery done on my waist. I can't possibly be a realistic body standard (sic)"
She went ahead to write that many people who flaunt their bodies in social media have had surgeries done and some use filters. She wrote that it is unfair to hate one's body because of how they look. Going further, she stated that the important things are good health of mind, body and mental good health and that people should not let social media destroy their self esteem.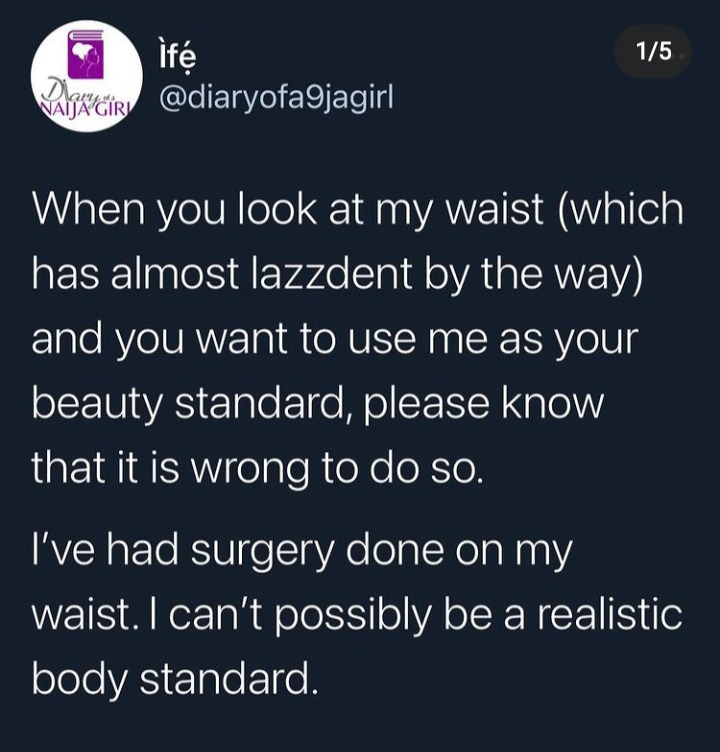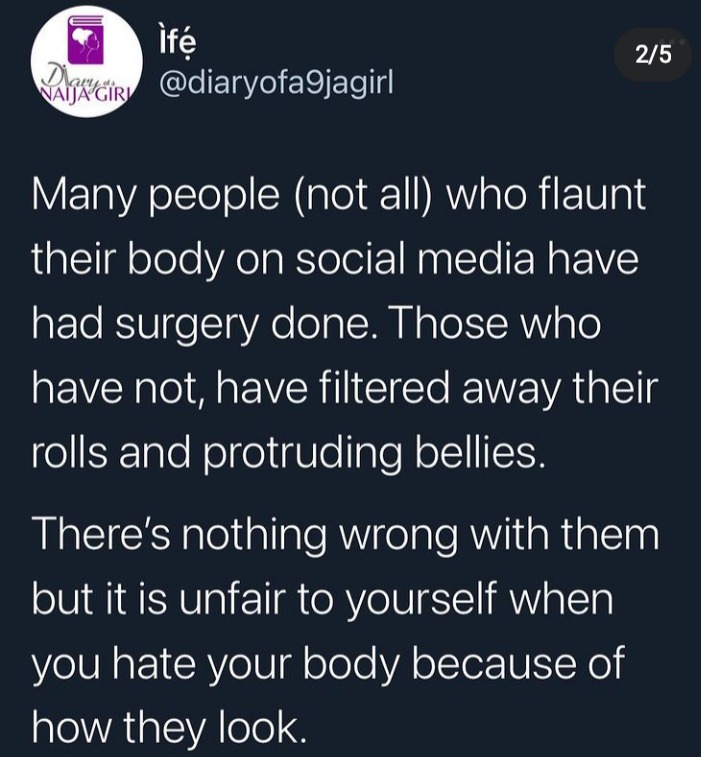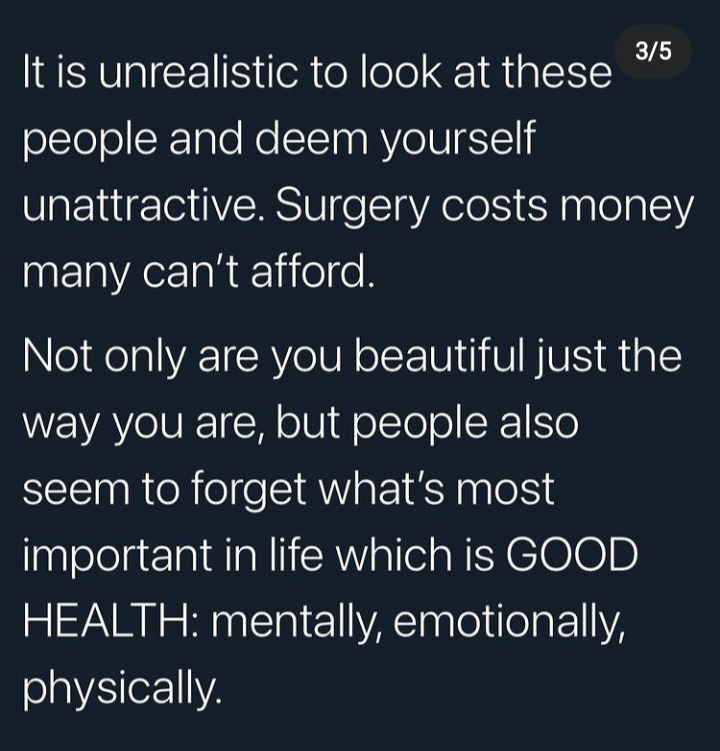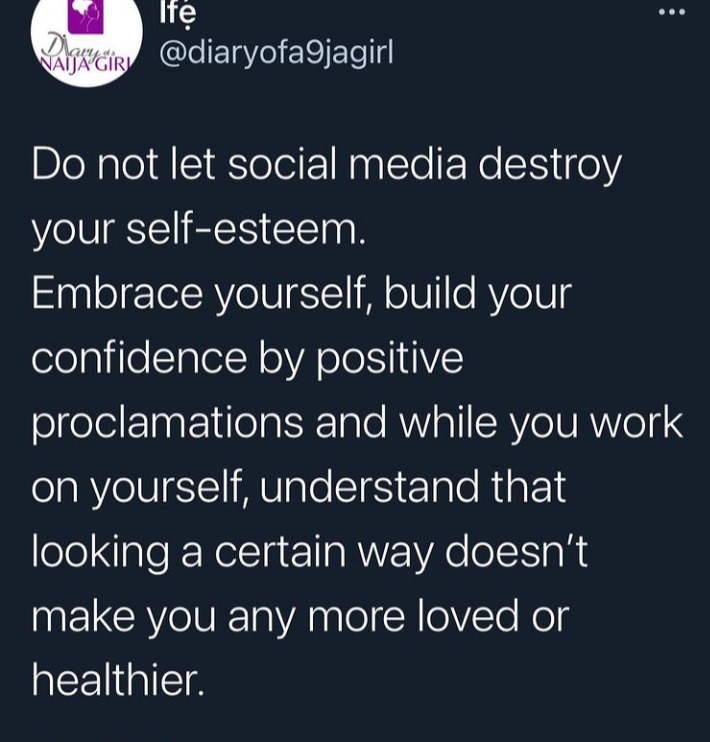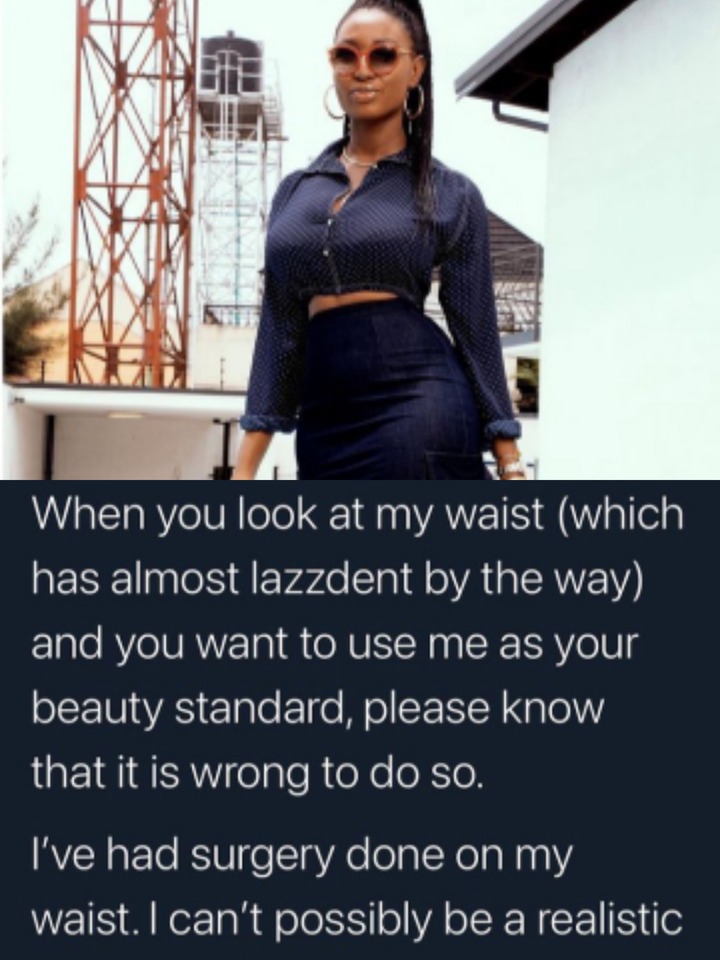 Content created and supplied by: SharlysBlog (via Opera News )