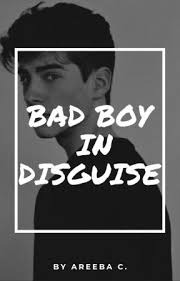 My Bad Boy in Disguise 👑 👓 
💖💖💖💖Chapter 41💖💖💖💖
To shine like the sun you need to burn like one. 
👓👓👓👓Ashley POV 👓👓👓👓
The massive school hall is crowded, i watch as all the students are seated wearing their blue and white trim graduation gown with the cap. And each student has a unique smile on, with that joy of graduating fulling them with excitement. 
  My heart pounds greatly knowing anytime soon Olivia will call me for my speech. I wish to vanish than to walk on stage with all eyes on me. . 
 Pascal seated beside me, he has been busting me up, saying I can do anything. 
  "And now I present you our valedictorian, Ashley Jordan". Olivia announced making me wanna cry from nervousness as the crowd applaud loudly. 
  "Ashley we love you". Beverly shouts never minding others. 
"Come on babe go up there and make them speechless ". Pascal encouraging kissing me on the forehead for good luck. 
 I walk quietly, as I walk up stage I feel all the stuff I have rehearsed has run away, like my head is blank. Am doomed!! I freaked out inside as I take the mic from Olivia. 
I stare at everyone as the hall becomes silent, i can't remember even a single word, guess I will have to flow with the moment. 
  "I most admit you all wearing graduation gowns her so rocking it". I say smiling making everyone laugh.  "Actually I am very nervous, if I know been a valedictorian will cause me to say a grand speech then I would have have failed some tests but here I am ". I saying laughing at my own joke as everyone joins. "Hey guys we are really graduating, like seriously? We bunch of kids are done with High school. Its really magical I most confess, it was just like yesterday when we were all freshers and little, some even have braces at that time right? " I ask getting a 'yes! 'That's right ' 
 "And we have come, we had conquered and we are going. It breaks my heart ". My eyes are starting to water. "Been in school feels like we are all one big family, pushing along, making it, and living in it. It doesn't take academic ideas to make it through school, i realized that in my last year of been in school. As you know I was a lonely nerd who was all alone". I say remembering those blur years of isolation.  
 "But things changed, i made great friends, did stuffs I never imagined I will do, i found love, happiness and fun all in school ". I say looking at my friends, Beverly, Pascal, Daniel, Sebastian, Jake smiling as they smile giving me thumbs up saying they got my back no matter what. 
 "See it takes all of us to creat school, so sad the Good morning? Good afternoon, Hi, Hello we say everyday is turning into a good bye. The moments we spend together laughing, crying and learning will all turn into memories. My advice to every students is that if you know you are fighting with someone, not speaking to someone, holding grudges on someone plz make up because nobody really knows our last goodbye or next Hello in life. 
  I wish everyone all the best in life, and don't feel bad when things are not happening, remember everyone has his/her own time to shine. We are like plants, some take a year to grow, some take two or three, others take five, ten, even fifty to grow and keep growing just because you don't make it isn't the end of your life or time to give up. 
Maybe that chapter isn't your story, the moment is not your identity, . You have to believe the table of your life will turn. The pain will become power, the weakness will become strength, the confusion will become peace . Better things will come, live your life fully, accept yourself the way you are, be kind to yourself ". I say speaking from experience. 
 "Thank you for listening ". I say coming down from the stage. As A thunderous applaud is presented to me. Wow!  I have no idea I can be motivational speaker, i like it.  
 Mrs Heywood was called to present some of the students their certificates including me. 
  "Oh Sweetie your speech was superb ". Debby says hugging me after giving me my certificate. 
 "Thank you Debby ". I say kissing her on both cheeks. 
 "Congratulations Sweetie on your Graduation ".  
Camila Valentine was called upon to present some certificates too. Wow mom, she gave some of the boys their Certificates, Sebastian was more delighted. 
  Soon we all went outside to take pictures and merry. The moment is so beautiful to picture. 
  "Happy Graduation bro". Colin says to Pascal as they hug and did their handshake stuff. 
  "Happy Graduation boys". All of them Daniel, Pascal, Jake, Sebastian and Colin all embraced themselves into a bear hug. 
  "Oh here is my baby girl, honey that speech is amazing ". Mom says hugging me tight as we crush the flowers she brought me. 
  "Say graduation! "Beverly says to I and mom as she click the camera. 
"Come here Miss Model? " Mom calls Beverly as the three of us hug. I received lots of hugs from Heywoods, from Collins, Debby, Mr Eros, Mikey, princess, the boys, friends, classmates, teachers name it
 "Enough hugging from every angle time for photos. ". Mikey announced calling a photographer. 
 A took lots of pictures that I even lost count. All of us arrange ourselves I, Beverly, Pascal, Sebastian, Dan and Jake ready for some pics, then I spotted Priscilla seat in a corner all alone. Oh poor thing. 
  "Hey Priscilla! Come join us". I call getting a glare from Beverly saying she will never like her. That's Beverly for you when she likes she likes hard and when she hates she hates harder. 
"Boys and girls throw your caps in the air and shout 'graduation '". The photographer says. 
"Graduation !!!!!!! "And there our caps are toast in the for all the sweet moments, bad times and promising future.  
We all went for lunch in a fancy restaurant, Pascal dad says we can have anything we desire its our day. So sweet of him, he took a day off to attend his son graduation I wish my dad, mom and Naomi are here with me today but I believe were ever they are they her proud of me. 
After lunch mom say. "Come on ladies we have an appointment to attend too". We bit our welfares to everyone as mom, I and Beverly enter the car and drive away. Tomorrow is prom night we have to get ready like to go pick the perfect gowns, shoes, fancy mask, jewelries, massage, waxing, style of hair, pedicure, name it. 
 Tomorrow night we are gonna rock it hot, my dear boyfriend is going to be crowned the prom king and Priscilla prom Queen well she deserves it as she's the most beautiful, popular and fashionable chick in school. One thing is for sure the prom King is mine, I ain't sharing his going to be my date, Priscilla should get another date.  
*-*-*-*-*-*-*-
  I lay on my bed exhausted from all the day activities, mom and Beverly had made me work my ass out, my legs and arms hurt from walking around and carrying of shopping bags. Lucky are boys who doesn't have to go to much stress to look great. 
 I hug my teddy Passy as I stare at the ceiling. "Passy I miss Pascal I wish he was here". I say, we didn't get to talk much today as everyone is so busy. 
  Not long I hear a knock on my window , I choose to ignore it but it keeps getting strong and louder. Do you think its a thief, I need to get a handle weapon I panic inside as I grab one of my heel. 
  I gum myself near the wall as I try to open the window on the count of three. 
   "One, two three". I open the window at once as I raise the heel to hit the thief. 
 "Hey its me".A familiar voice say, holding the heel. 
 "Pascal! What are you doing here? "I whisper. 
"Surprise baby". He says smiling. "Good thing you didn't hit me or else I am history falling down".  
  "Yeah thank heaven I didn't hurt you but how did climb up here". I say not seeing any ladder. 
 "I climbed from the branch of this tree". He says holding a branch of the willow tree near my window. 
 "That's risky, you might fall and hurt yourself ". I say. 
 "Sweetie are you going to lecture like my mom or help me in". He says trying to enter. 
  "Fine but you would have come through the door ". I scolded helping him in. 
  "Its a surprise cupcake and I don't want Camila to see me. She would think I have come to make love to her daughter ". He says making me blush. "I just miss you and want to congr...... "? He was interrupted by a knock. 
  "Ashley are you sleeping sweetie ". Mom knocks. 
  "Oh lord '. I panic. "We have to hid you". I say pulling him along. We try hiding him under the bed but his too big.And mom keeps knocking. 
  "Quick to the restroom ".  I say as he enters the rest room. I close the door as I go attend to mom. 
  "Hi mom". I try faking a yawn and a sleepy face. 
  "Honey were you sleeping, sorry I woke you up. I jUst wanted to talk to you but its okay go to bed tomorrow we will talk". She says ready to go. 
  "No mom its okay, come in". I say letting her in, we seat on the bed. 
 "Honey I am so proud of you, you really rocked that speech ". She says smiling. 
  "Thank you mom, I am so lucky to have you, you never gave up on me from the start". I say most grateful. 
  "No sweetie am the one lucky to have you, and am going to miss you when you go to college ". She says hugging me. 
 "Oh mom there is till time before I leave we can hangout more so if I leave you won't miss me". I joke . 
"It will never be the same without you baby". She says hugging. 
 "I will miss you more mama". I say. 
  "Good honey go to sleep now tomorrow you have a long day". She says kissing me good night. 
  I lock the door behind her as Pascal comes out of the restroom the look on his face tells he heard our conversations. 
  "Hey cupcake I will miss you too". He says hugging. 
  "Not you too with Missing stuff". I say hugging him back. 
 "I wish we are going to the college, having you miles away freaks me out". He says kissing my cheeks. 
 "I pray distance won't affect us". I say scared of losing him. 
 "Babe I promise no matter how far we are my heart will always beat for you ". HE assured me. 
 "Promise? " I say. 
 "I promise cupcake, and I promise we will meet every weekend. "He says. 
"Always remember all of me loves all of you ". 
"I love you". 
"I love you more ". I say looking into those blue beautiful eyes that sees all of me. 
Hi friend's
Hope do you like this episode? Let me know in the comment section
Thanks for reading, i wrote this episode with lots of love for you all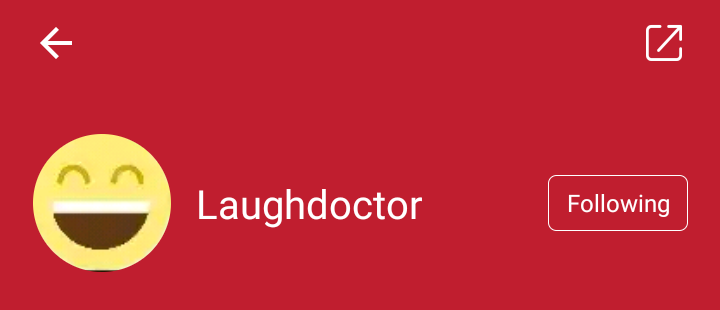 Follow Laughdoctor for the complete series, also like and share this chapter with your friends. Thanks for the support guys .
Content created and supplied by: Laughdoctor (via Opera News )
Opera News is a free to use platform and the views and opinions expressed herein are solely those of the author and do not represent, reflect or express the views of Opera News. Any/all written content and images displayed are provided by the blogger/author, appear herein as submitted by the blogger/author and are unedited by Opera News. Opera News does not consent to nor does it condone the posting of any content that violates the rights (including the copyrights) of any third party, nor content that may malign, inter alia, any religion, ethnic group, organization, gender, company, or individual. Opera News furthermore does not condone the use of our platform for the purposes encouraging/endorsing hate speech, violation of human rights and/or utterances of a defamatory nature. If the content contained herein violates any of your rights, including those of copyright, and/or violates any the above mentioned factors, you are requested to immediately notify us using via the following email address operanews-external(at)opera.com and/or report the article using the available reporting functionality built into our Platform See More