Its indeed true that the distribution of wealth isn't the same. As the popular saying goes, all fingers are not equal. Some families are finding it really harder than others in the country. This is what happened on twitter that's causing reactions as we speak.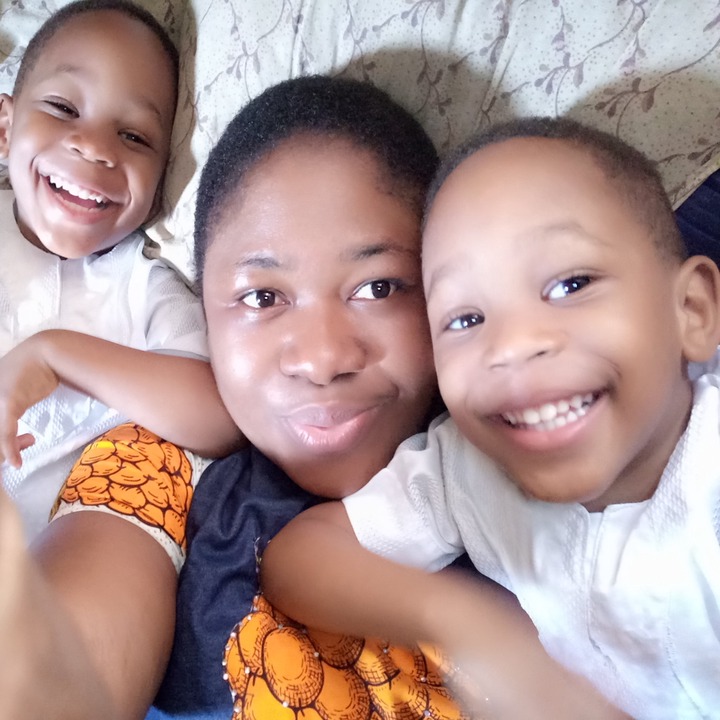 Popular online doctor and media influencer, Aproko doctor, announced that his wife bought him new clothes. According to him, she felt he hasn't bought himself things for a while and she decided to bring the wardrobe. While people were gushing about the show of love in the comments section, a woman dropped a bombshell. She said;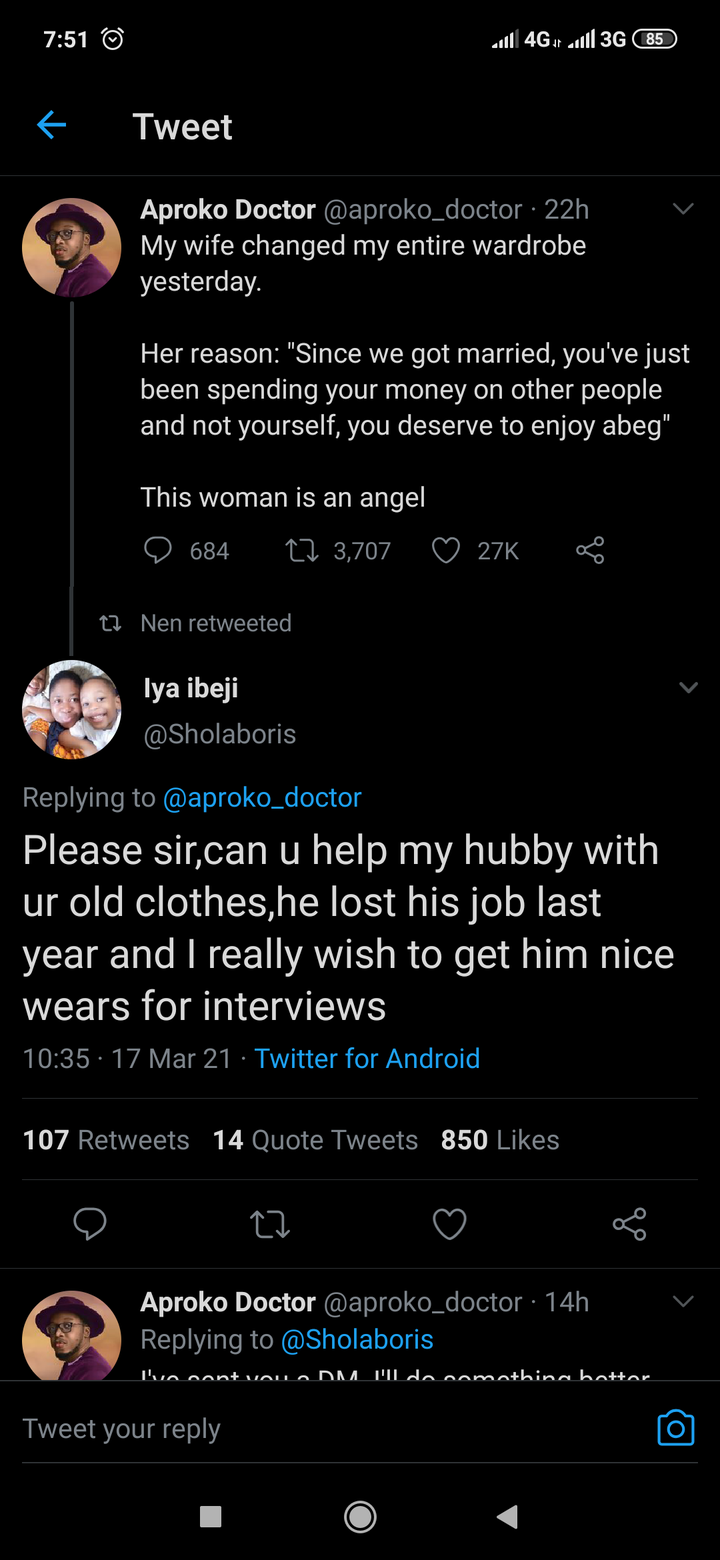 "Please sir,can u help my hubby with ur old clothes,he lost his job last year and I really wish to get him nice wears for interviews."
The comments section immediately turned into a show of emotions as people symphatised with the family. Judging by the display name of the woman which is written as "Iya Ibeji", she's a mother of twins. There's no indication whatsoever to judge if the couple have other children.
I must confess I was touched by how Nigerians decided to rally round her as many started asking for her account number. It was indeed a beautiful thing to see Nigerians doing such amazing things. See reactions from the comments section;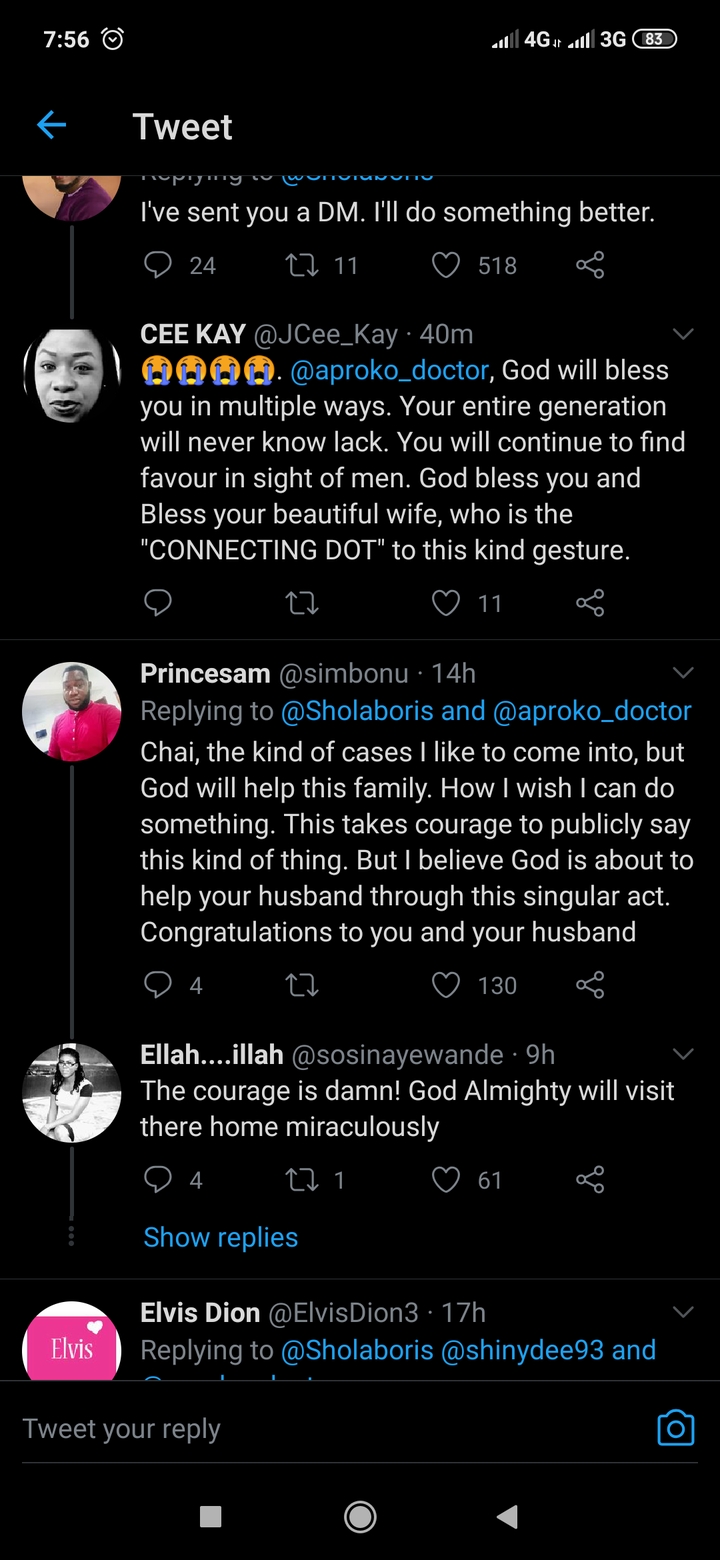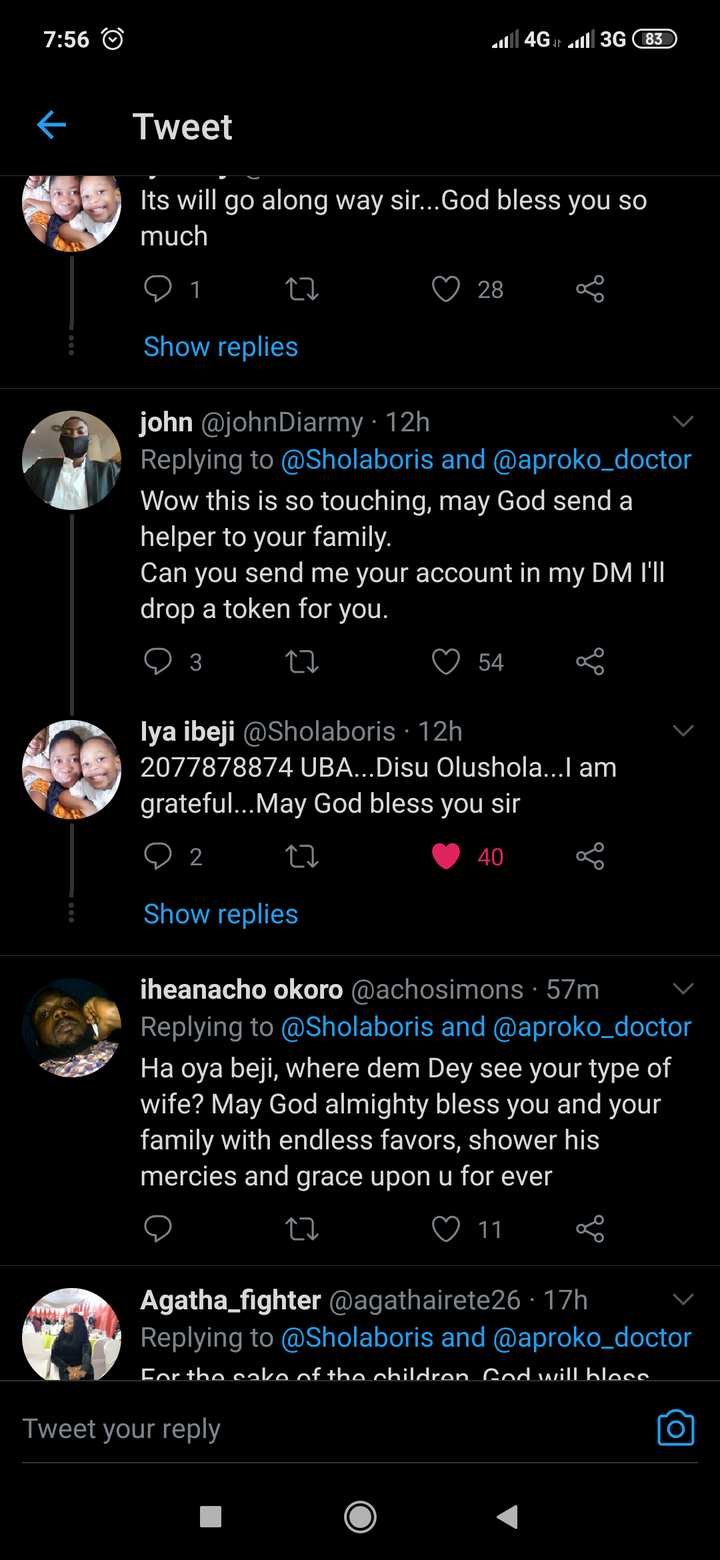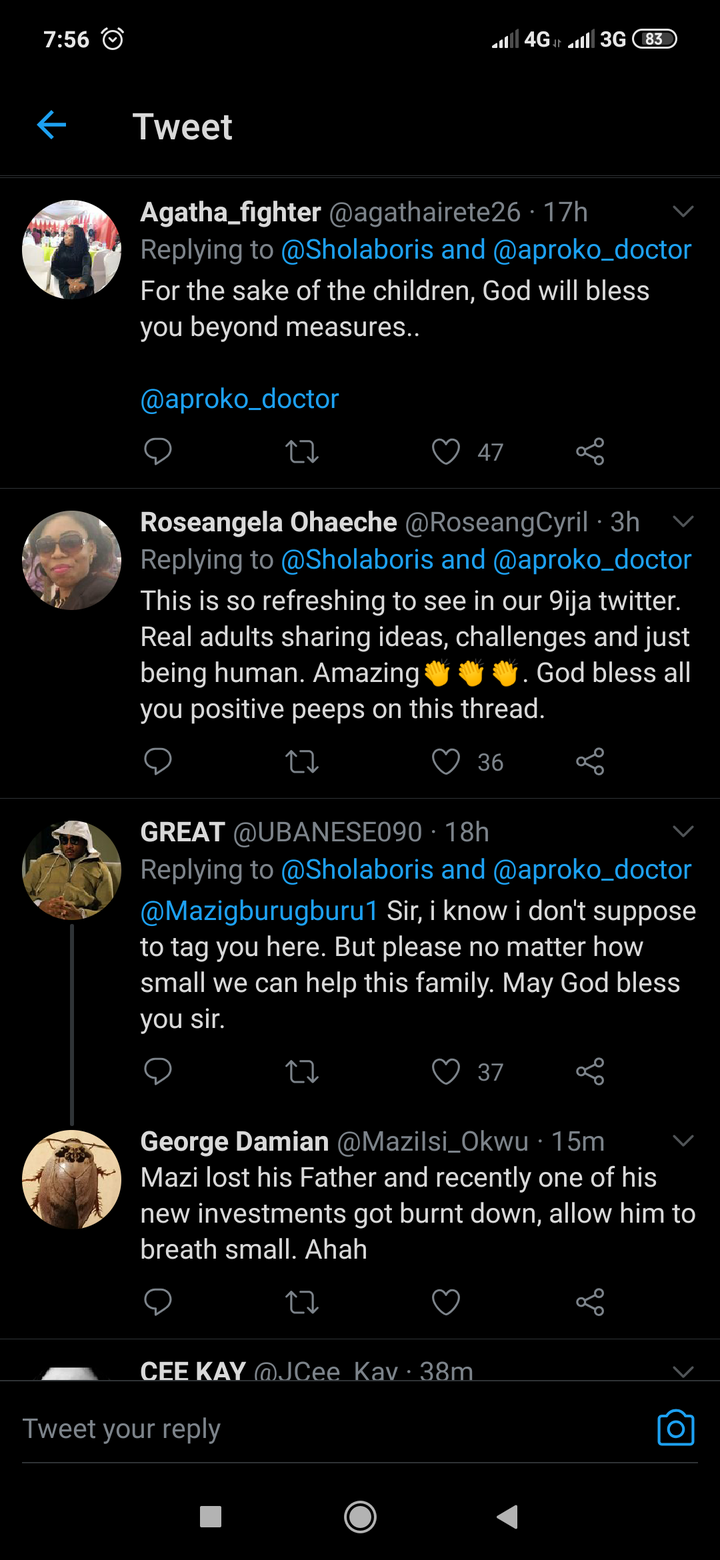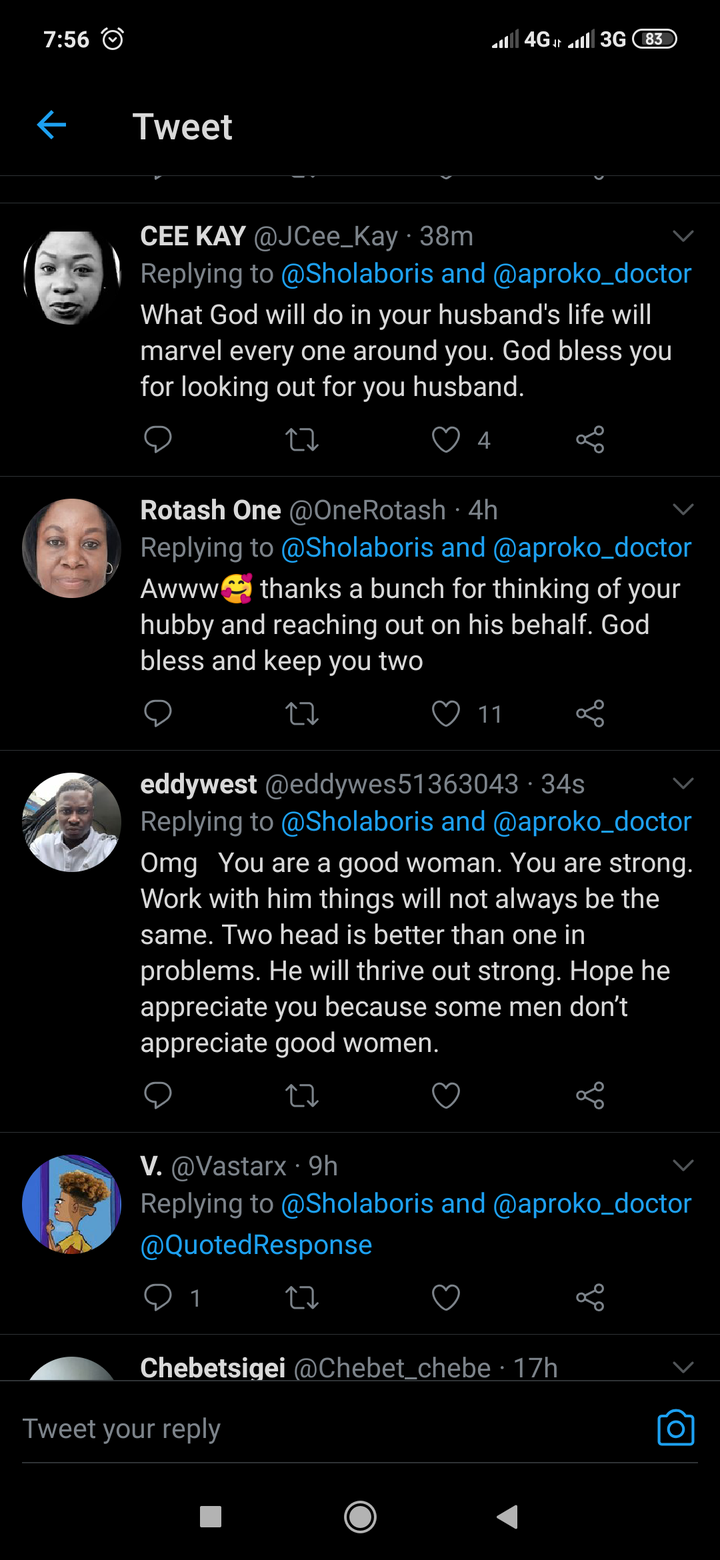 Content created and supplied by: Rampens (via Opera News )