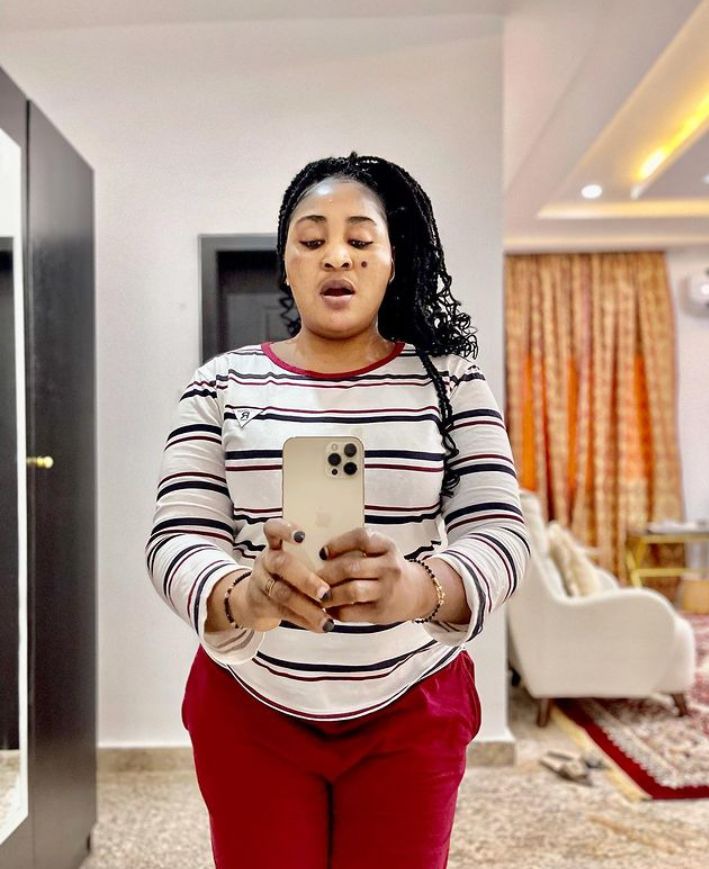 A popular Kannywood actress, Fatima Muhammad Isah, who is popular known as Teema Makamashi, has replied to one of her followers on Instagram who asked her why she didn't wish one of her favorite celebrities in the Kannywood industry, Ali Nuhu, 'happy birthday'.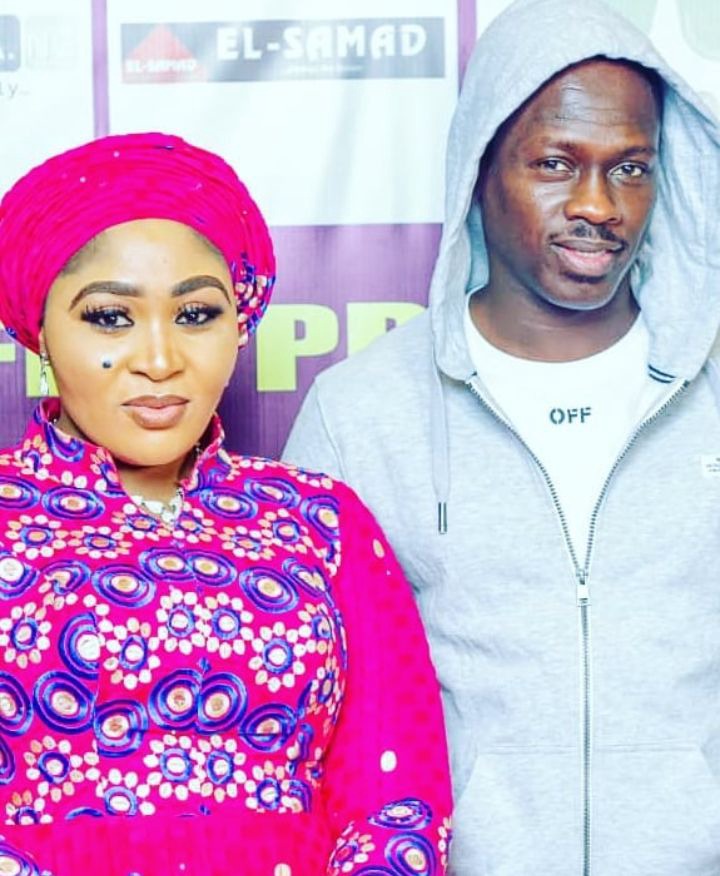 See the screenshot of the question which was asked by one of her followers and how she replied him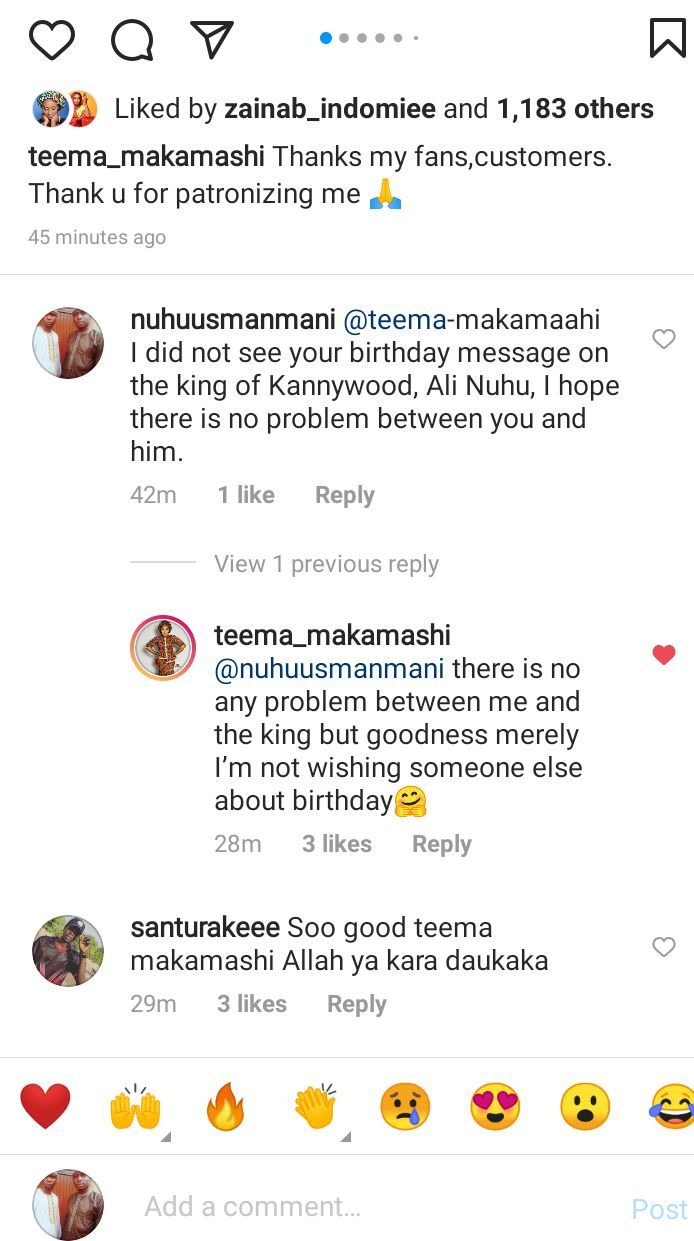 The legendary kannywood actor, Ali Nuhu, celebrated his birthday on 15 March, and every follower of the Kannywood stars have witnessed how all the Kannywood stars, such as Adam A Zango, Saratu Daso, Sani Musa Danja, Nafisa Abdullahi, among others, stormed Instagram with birthday wishes. There are only a few of the Kannywood stars who kept quiet about Ali Nuhu's birthday, and some of them include Teema Makamashi, Rahma Sadau, Fati Washa, among others.
Many people were very surprised as to why didn't Teema Makamashi wish Ali Nuhu 'happy birthday' because there is a very good understanding between the two. She was once crowned as the Jekadiyar FKD Productions, a very popular Kannywood company owned by Ali Nuhu.
What can you say about this?
Please comment, like, share and follow me for more
Content created and supplied by: Zamlist1 (via Opera News )