"Your Ignorance and Illiteracy Stinks to The High Heavens, See You in Court"- Okeke Blasts Peter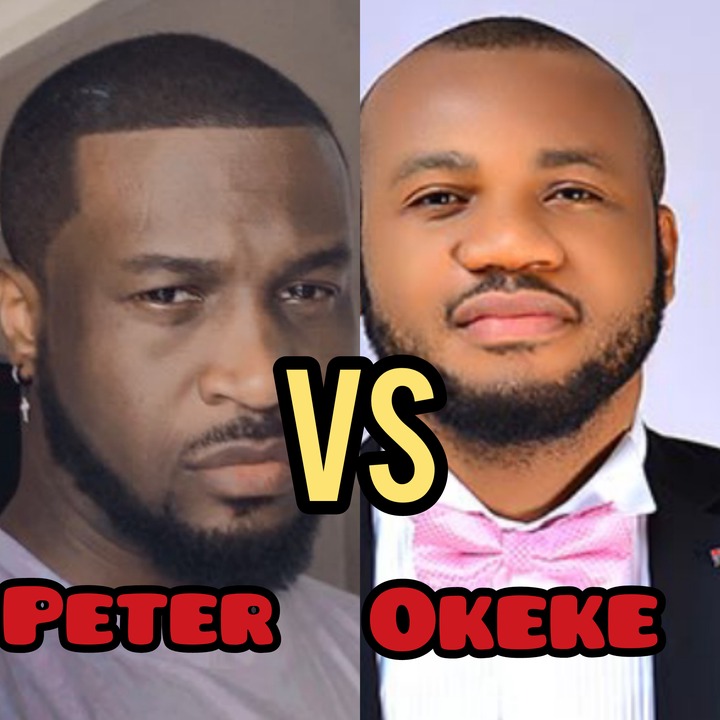 There have been words Battle amidst Peter Okoye and Kenechukwu Okeke via their Twitter handle. This all begun from a tweet made by Kenechukwu Okeke as he claimed that Peter is fond of inciting riots and disturbing the public's peace.
We all know that Kenechukwu Okeke claims to be a human right lawyer ever since the outbreak of the ENDSARS protests in 2020.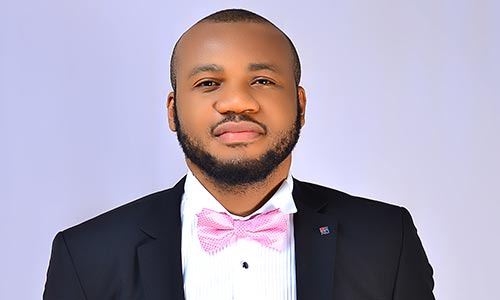 Attacking Peter Okoye via his Twitter handle, Okeke claimed that his attention had been brought to some acts as regarding Peter and he said he will be taking some legal actions.
At first this was his tweet: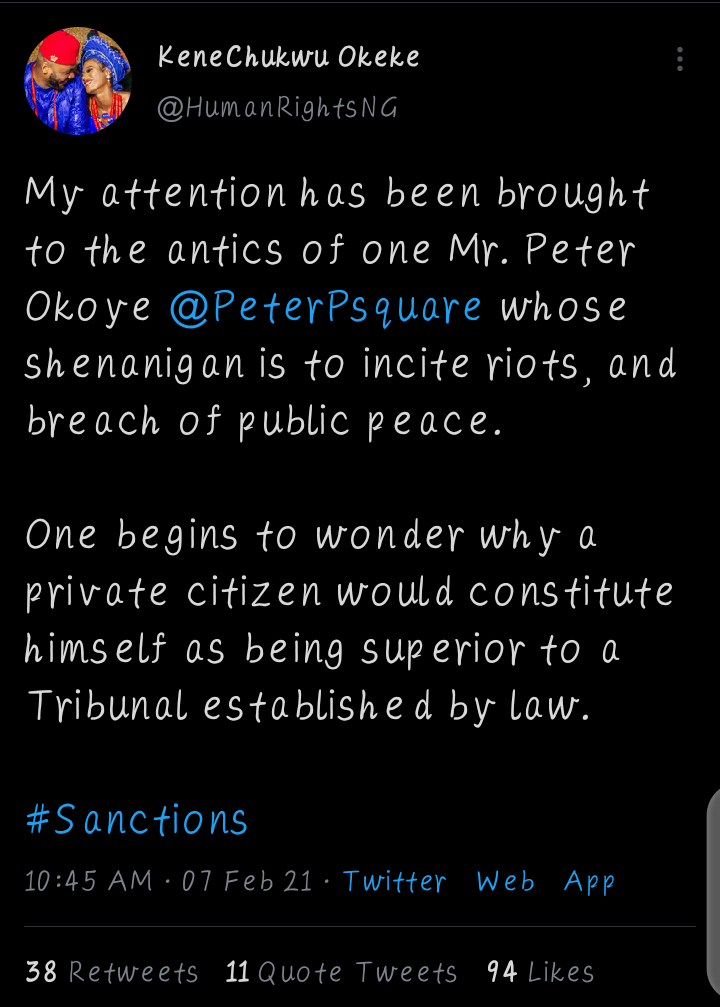 More so, Peter Okoye is also the twin brother to Paul Okoye. They were bought named P-Square before they disbanded in 2016.
He also ensure he gave replies to every tweet from Okeke. At first, it was with a laughing emoji before tweeting back.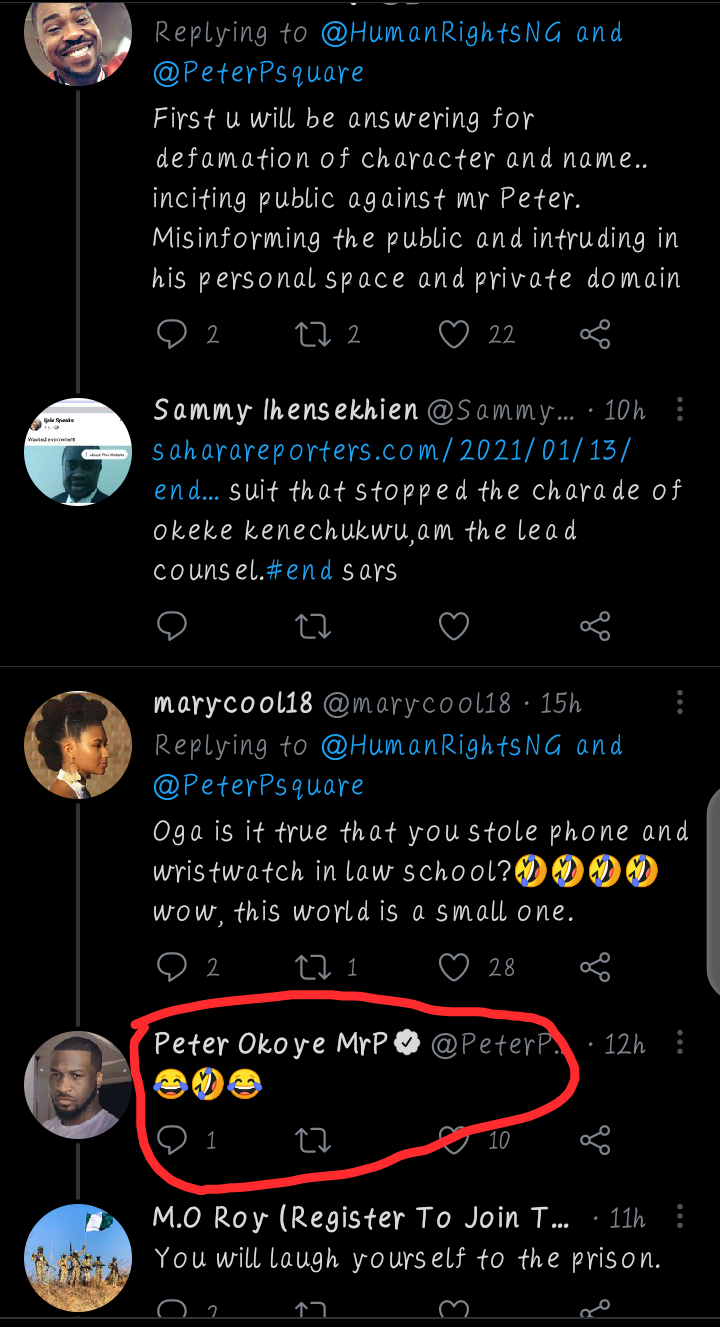 Peter then replied saying, "Use that your attention and wipe that your dirty asshole!".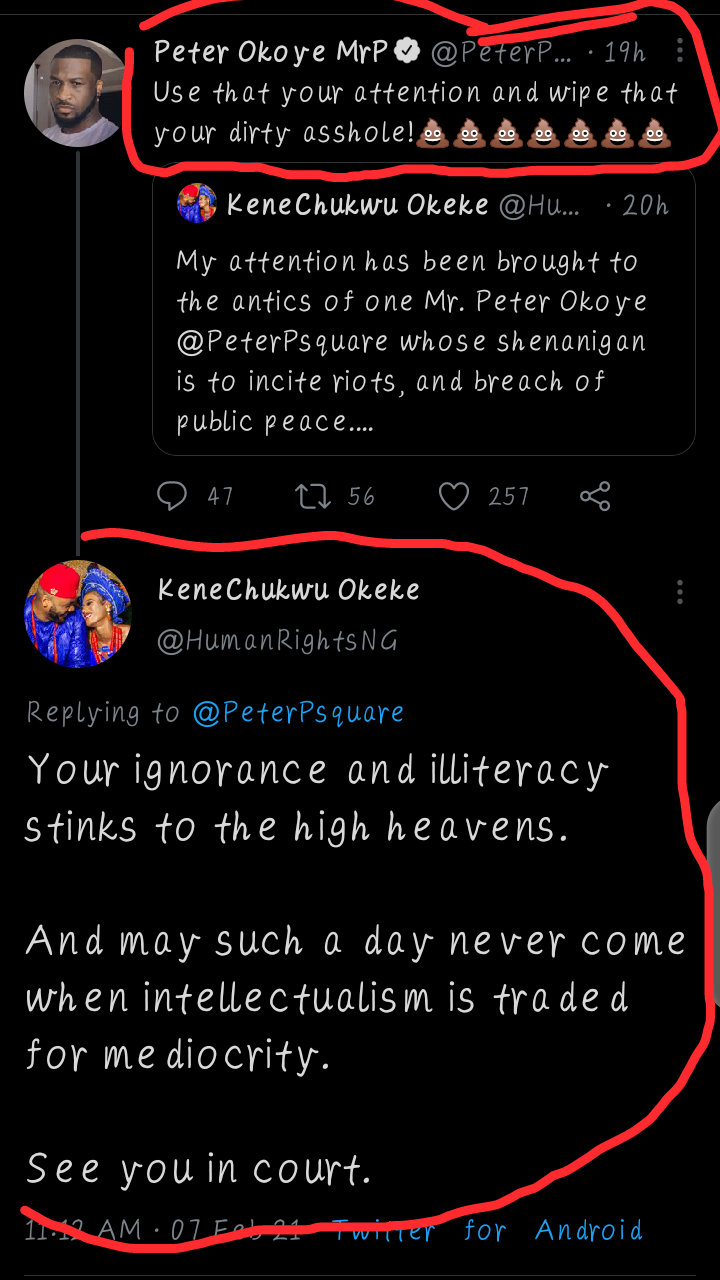 Replying Peter, Okeke also tweeted saying, "Your Ignorance and Illiteracy stinks to the high heavens. And may such day never come when intellectualism is traded for mediocrity. See you in court".
Peter mocked him in return, adding a laughing emoji. Below in Screenshot is his reply: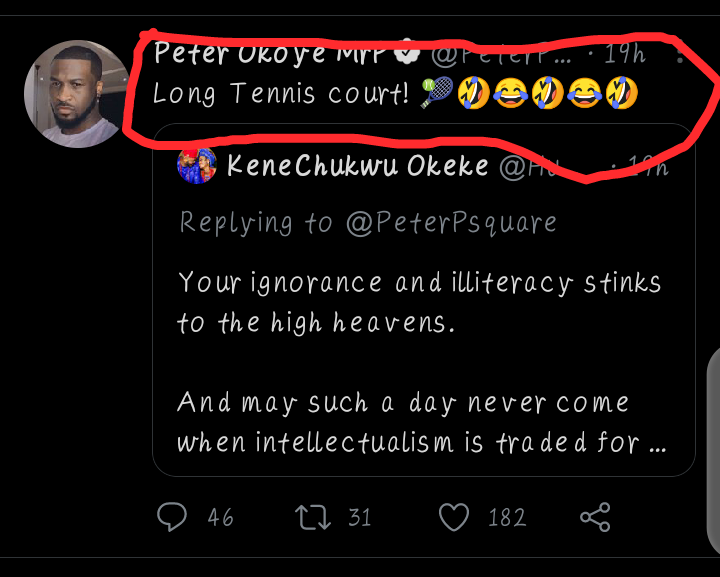 Also, below in screenshots and more are comments and reactions from Nigerians afterwards: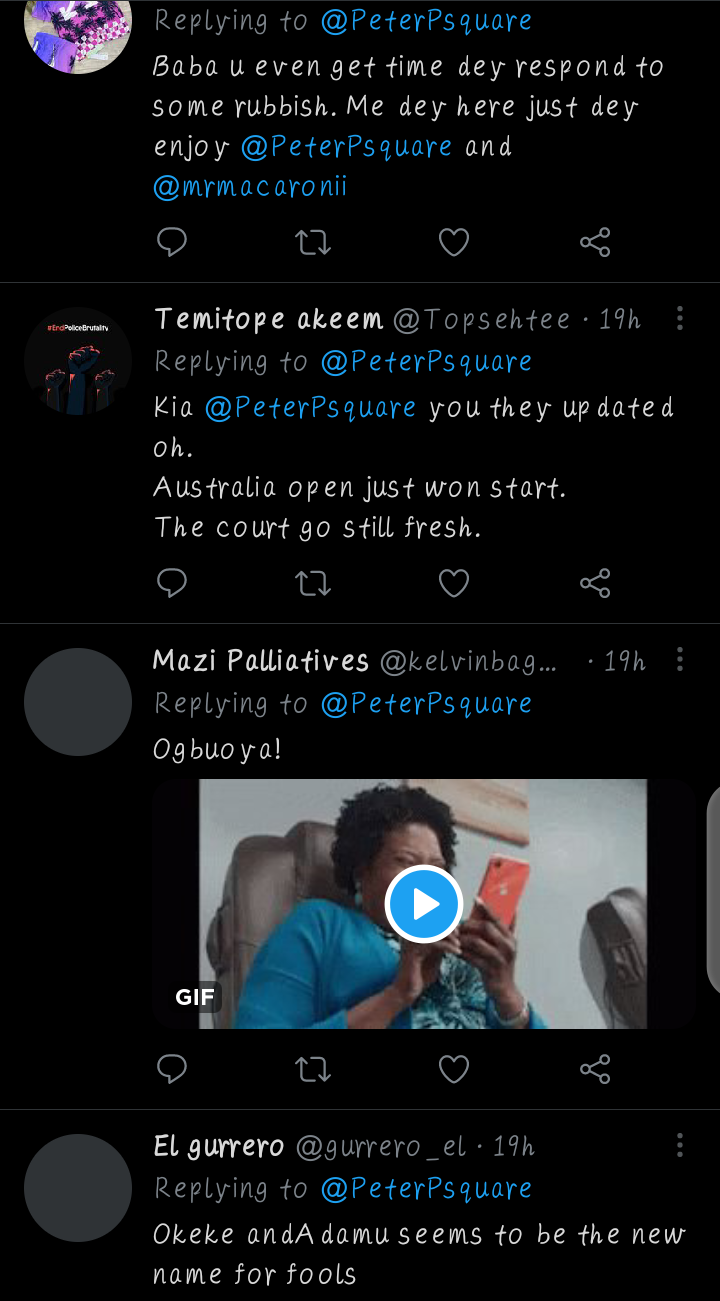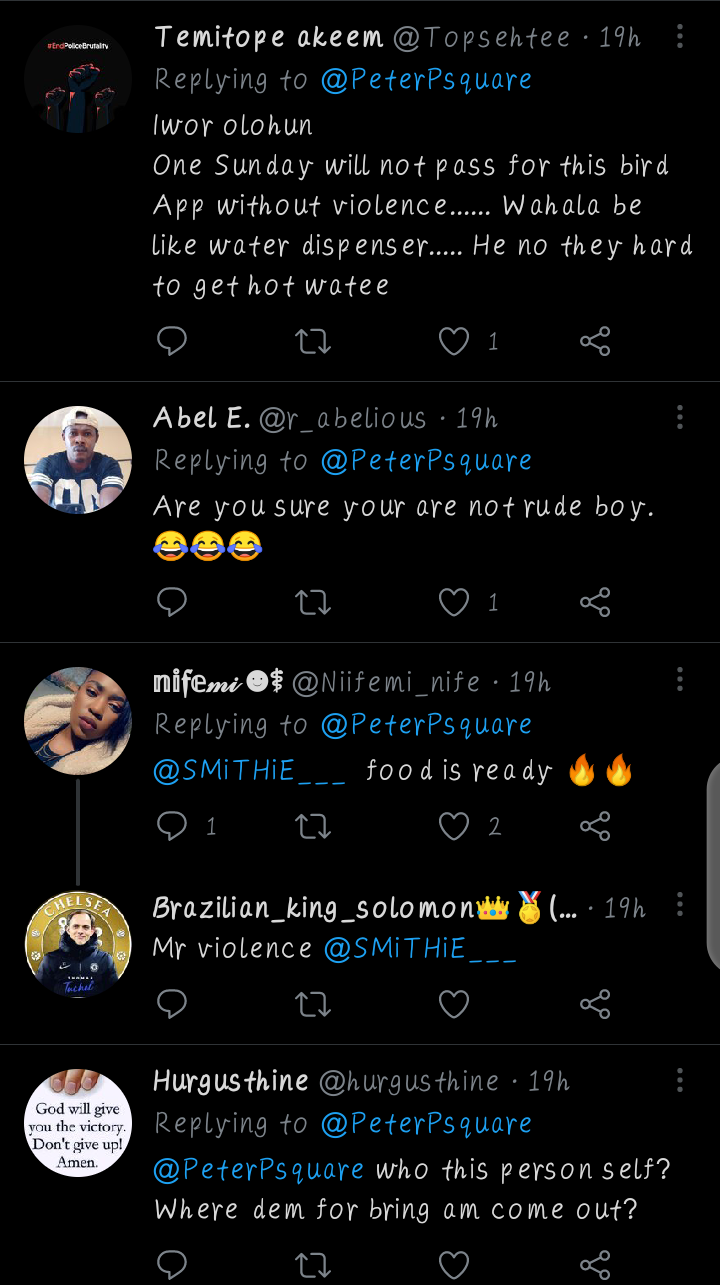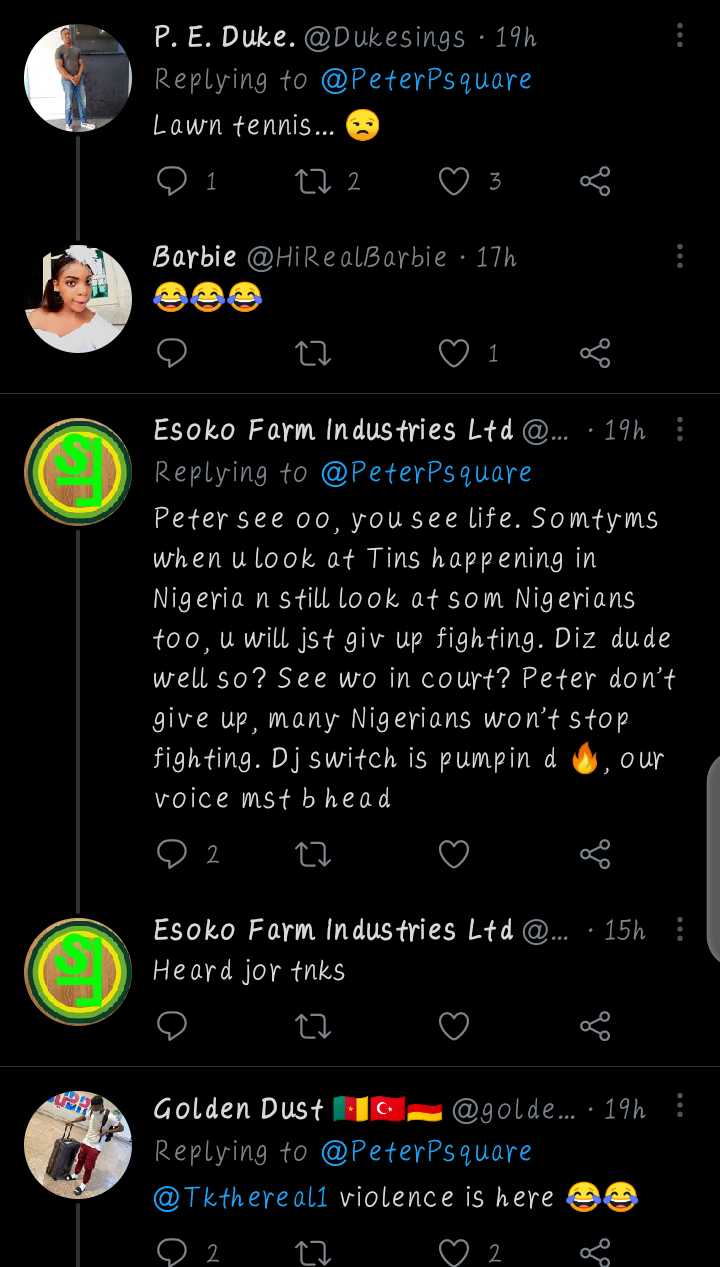 Having read it all, what do you think?
Ensure to give your opinions, like, share and follow up for more information!
Content created and supplied by: TimOla (via Opera News )