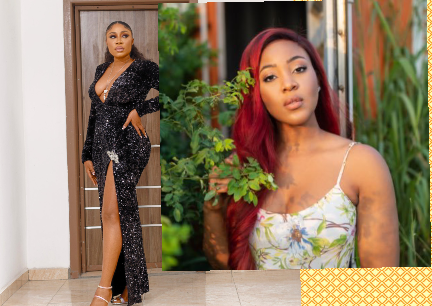 Reactions have followed as Erica offers to send Kayla Lunch after she requested on her social media handle.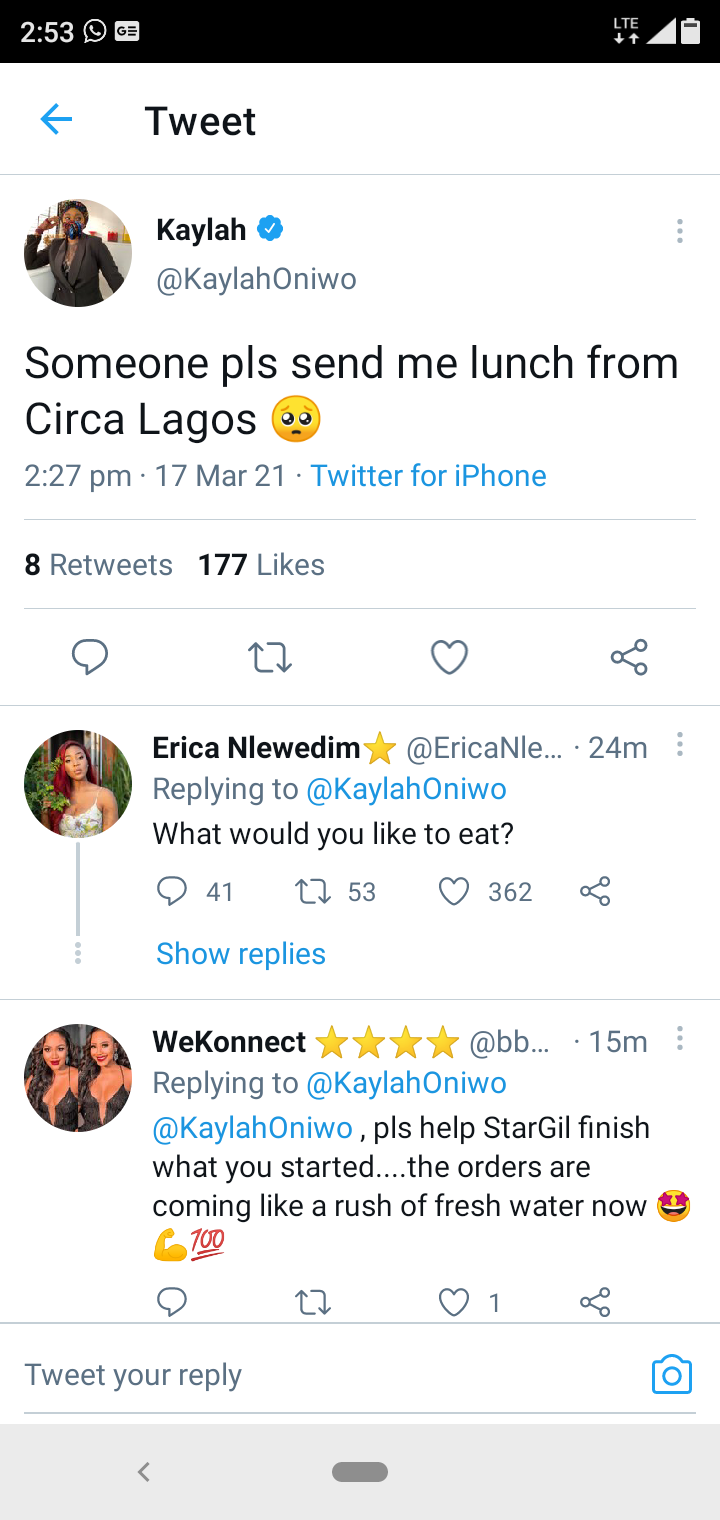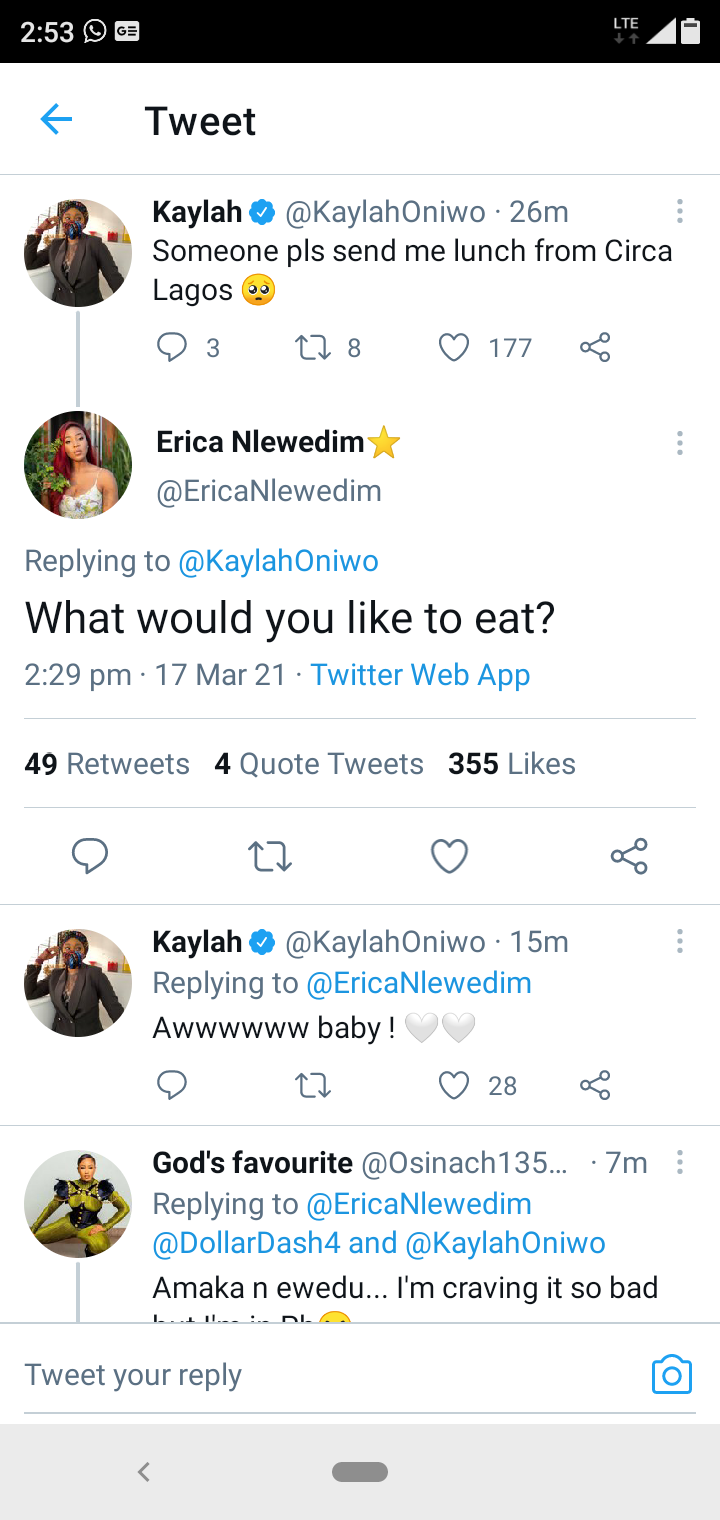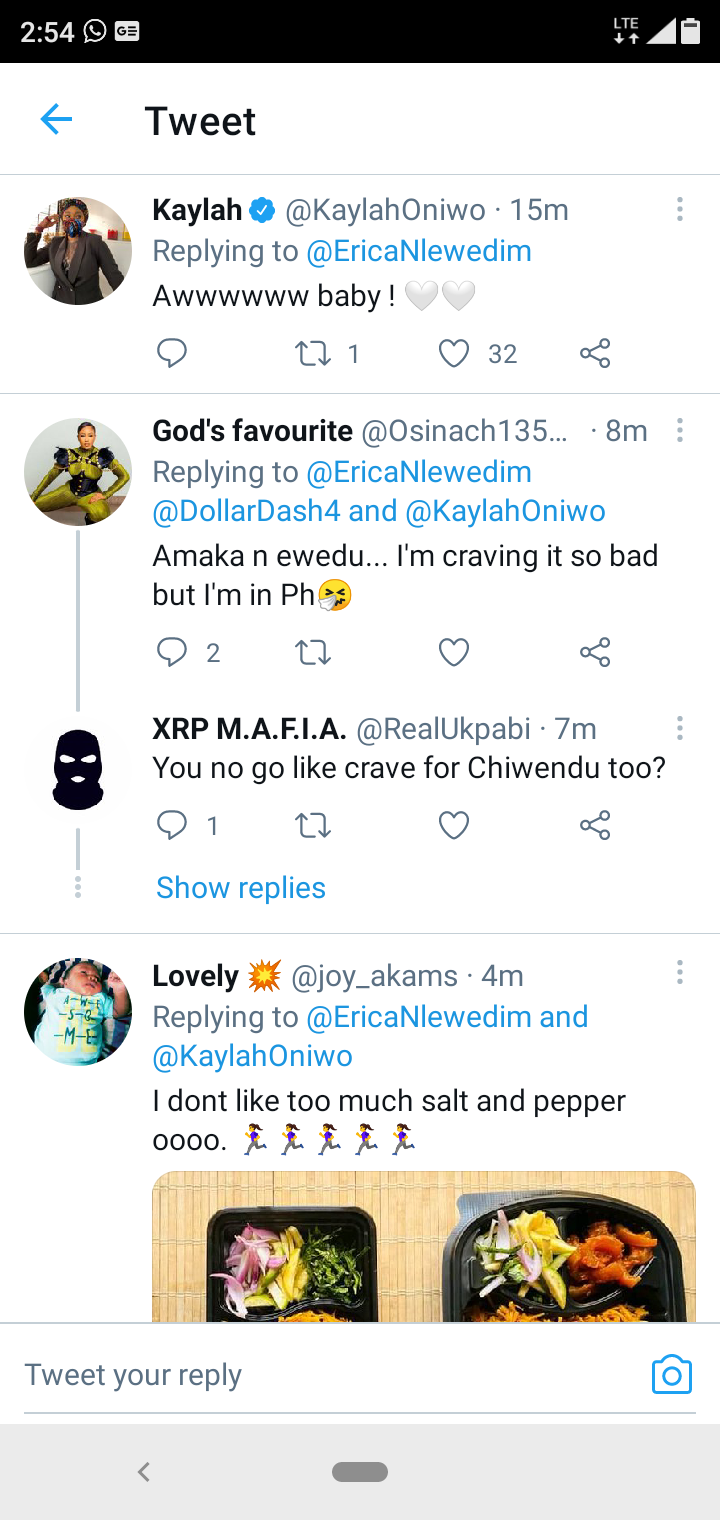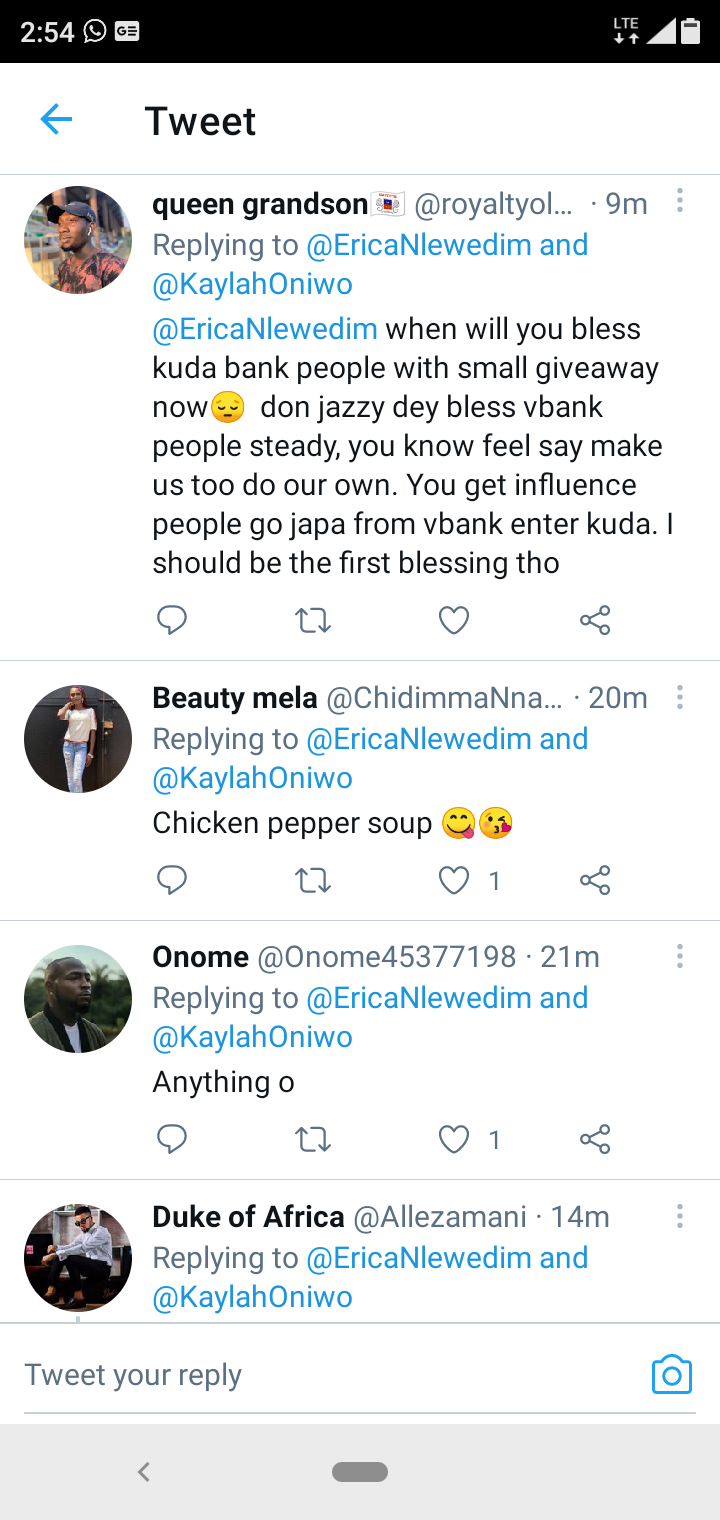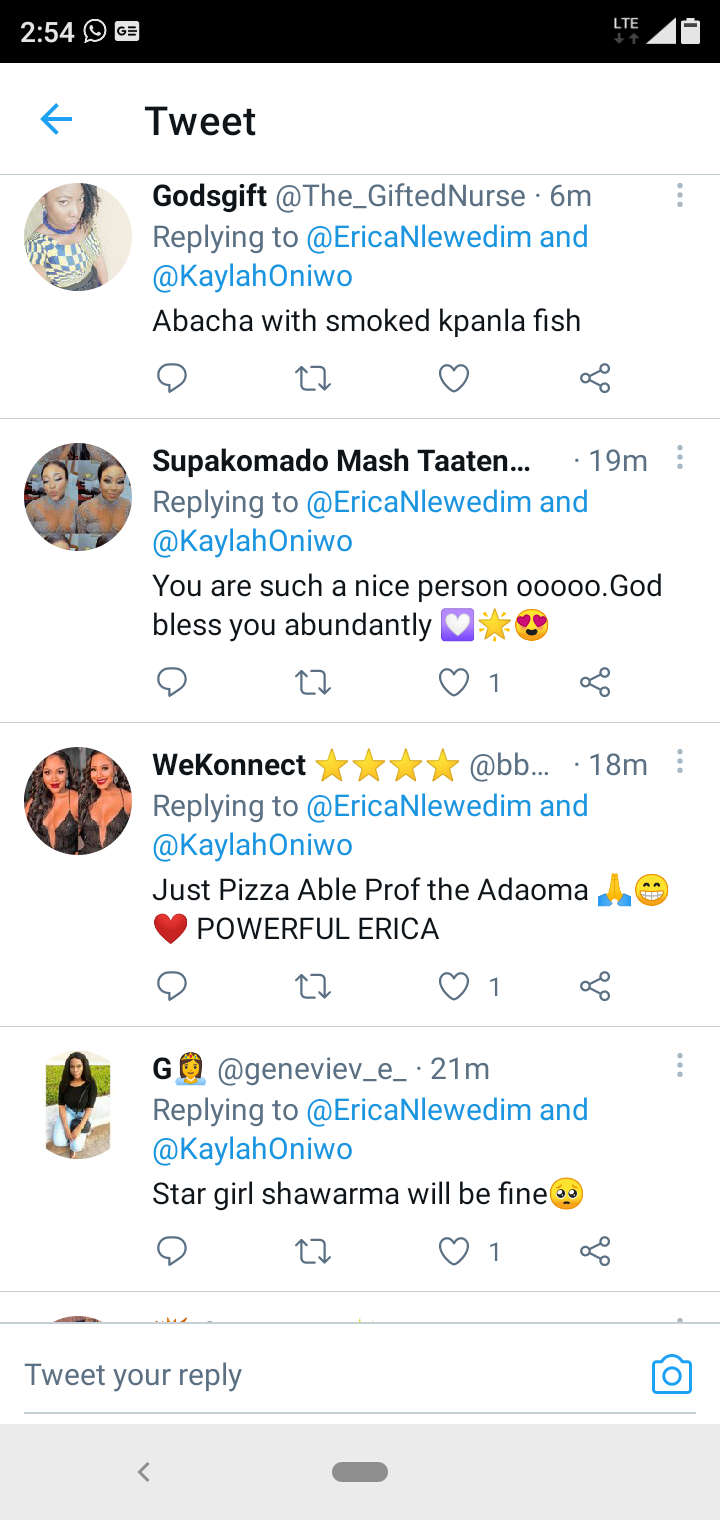 Kayla had earlier beckoned on fans and followers to send lunch over to her from circa Lagos. Shortly after she made the tweet, thousands of Reactions followed as fans, followers and the twitter users took to the comment section to engage and comment.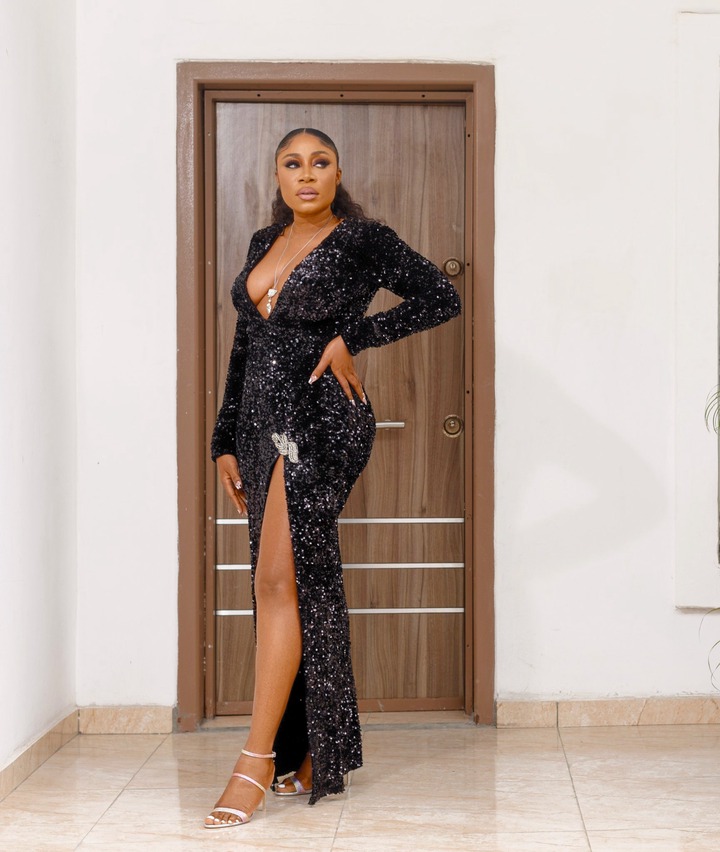 Several Comments have since been obtained, prominent among those who reacted and commented was Erica and she reacted those. " What would you like to eat?"
Erica's Comment has drawn several reactions as fans praised her for her kind heart and generousity.
@erica reacted "what would you like to eat"
@olaitab reacted to @erica "@EricaNlewedim when will you bless kuda bank people with small giveaway now😔 don jazzy dey bless vbank people steady, you know feel say make us too do our own. You get influence people go japa from vbank enter kuda. I should be the first blessing "
@felicia reacted "You are such a nice person ooooo.God bless you abundantly 💟🌟😍"
@weconnect reacted "@KaylahOniwo , pls help StarGil finish what you started....the orders are coming like a rush of fresh water now 🤩💪💯"
Content created and supplied by: DrBOA (via Opera News )