Who created it? What's with the cape? Are those claws? Here's everything you never knew you needed to know about Spider-Man 2099's costume(s)!
Theater fans were recently introduced to a number of different Spider-Men in the recent animated release of Spider-Man: Into the Spider-Verse. The animated film focused mostly on Miles Morales, the Ultimate Spider-Man, while also introducing characters like Spider-Gwen, Sp//dr, Spider-Man Noir, and Peter Porker, Spider-Ham.
However, it was the final tease of yet another Spider-Man that really had fans talking, as Spider-Man 2099 appeared in his fan-favorite costume. Spider-Man 2099 is Miguel O'Hara and he is likely to play a large role in the Spider-Verse sequel, so today we are going to learn a little bit more about the iconic costume that dropped a few jaws when it appeared on screen in Spider-Verse.
10 THE COSTUME WAS DESIGNED BY PETER DAVID AND RICK LEONARDI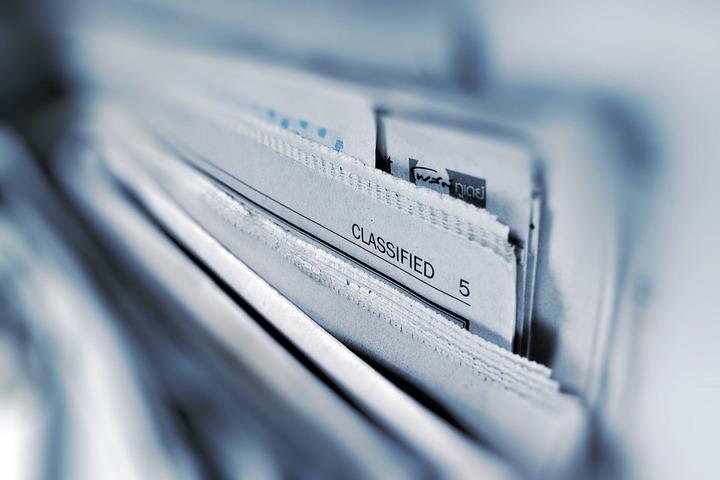 Marvel decided to launch the 2099 series of books, which would take place 100 years ahead of the Marvel Universe circa 1999. Peter David's pitch for Spider-Man 2099 was greenlit, and he began working with Rick Leonardi and design ideas for the costume.
The costume featured the iconic blue-and-red color scheme of the modern day Spider-Man, though the blue was always considered more of a blue/black. Spider-Man 2099's costume was also memorable for its lack of eyepieces, with the red striping of the costume giving the illusion of the classic Spider-Man's eye lenses.
9 HE BOUGHT THE COSTUME AT A DAY OF THE DEAD FESTIVAL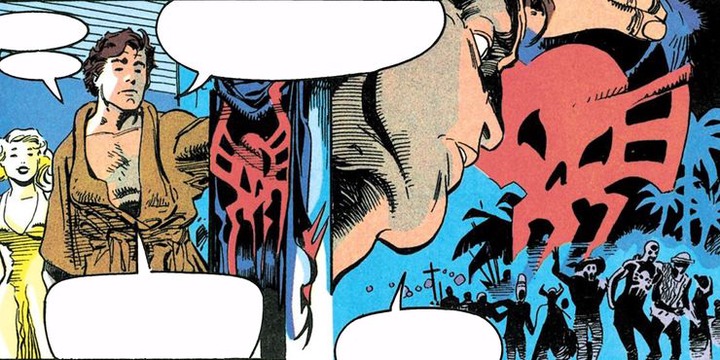 While Peter Parker designed and sewed his own costume, Miguel O' Hara had purchased his outfit a year before he was transformed into Spider-Man 2099. Miguel bought the costume due to its durability as things tended to get wild at the Día de Los Muertos.
Miguel initially referred to it as the "Death's Head" costume, which is another term for the skull-and-crossbones design. However, it also references another Marvel character who first appeared in Marvel UK titles. While the skull/spider logo cross does bear a resemblance to the visage of Death's Head, there aren't any other references or connections to the robotic bounty hunter.
8 WEB CAPE ALLOWS FOR GLIDING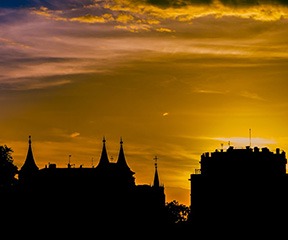 One of the more iconic parts of Spider-Man 2099's costume is his tattered web cape, which is an homage of sorts to the early modern day Spider-Man costume that featured webpits. While slightly shredded, the web cape allowed Spider-Man 2099 to glide short distances, which was essential in the skyscraping future of 2099's Nueva York.
The cape is made from a lightweight fabric known as Light Byte, which was actually the first part of the costume to be used by Miguel. Following his transformation and escape from the corporation known as Alchemax, Miguel hitched a ride from a sky-gliding fanatic known as a Thorite, who gifted the fabric to Miguel, believing him to be the harbinger of Thor.
7 MADE FROM UNSTABLE MOLECULES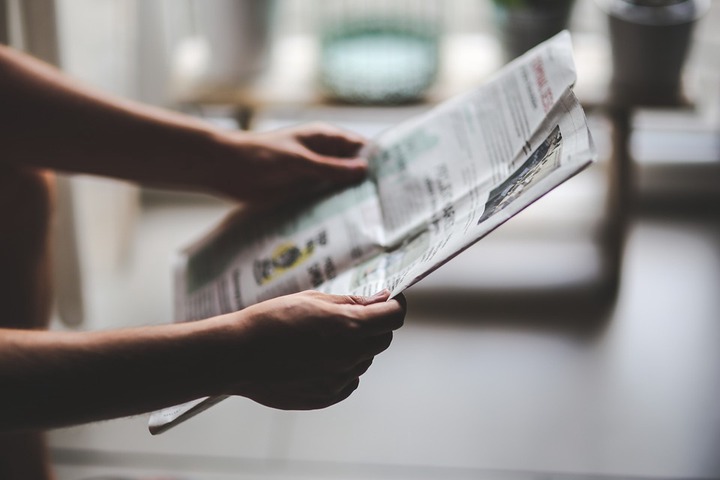 Miguel's main reason for buying the "Death's Head" costume at the Day of the Dead festival is due to it's increased durability, which would hopefully allow Miguel to survive the festival with his clothes intact. This was because the costume was made from UMF or Unstable Molecule Fabric, which was expensive but readily available in 2099.
If the term "unstable molecules" sound familiar, it's because it has become a kind of catch-all term when it comes to superhero costumes and their unrealistic durability. However, it was first created by Reed Richards and used in the Fantastic Four's costumes as a way to deal with their various abilities like stretching and lighting on fire.
6 MIGUEL'S TALONS WORK THROUGH THE COSTUME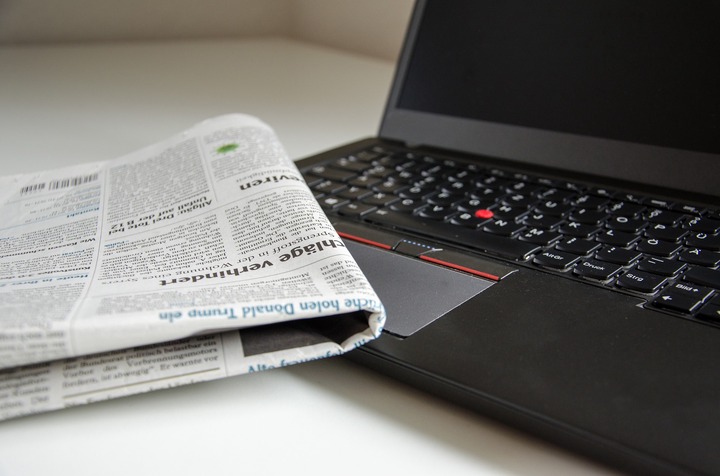 When Miguel was transformed into Spider-Man 2099, his DNA was genetically rewritten by a program aiming to recreate the original Spider-Man's abilities. This resulted in many similar powers shared between the two Spider-Men, though Miguel also received venomous fangs, enhanced vision, and retractable razor-sharp talons on his fingers and toes.
Due to the unique properties of the UMF that makes up his costume, Miguel's talons are able to work through the material of his Spider-Man outfit without ripping it. This is a very handy feature, as Miguel uses his talons in many different ways, both for wall-crawling and also offensively as weapons.
5 HAS AN ARTIFICIAL INTELLIGENCE NAMED LYLA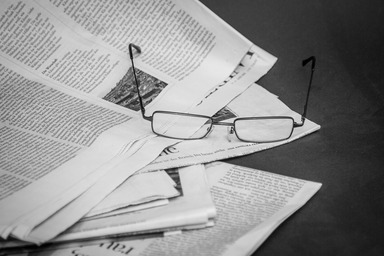 Our first introduction to Miguel's AI is actually at his apartment after his transformation. Lyla stands for LYrate Lifeform Approximation, and "she" is his personal assistant. Her appearance is that of a classic Marilyn Monroe movie starlet type, though she has many different forms, one of which even looks like Aunt May, though Miguel promptly has that one deleted.
Eventually, Lyla is uploaded to his original uniform and assists him as Spider-Man's personal assistant as well. She even makes the trip with Miguel to the present day Marvel Universe, where he becomes exiled during the Superior Spider-Man series. Miguel's artificial intelligence has even gone rogue and fallen in love with Miguel due to faulty programming.
4 PETER PARKER CREATED MIGUEL'S SECOND SUIT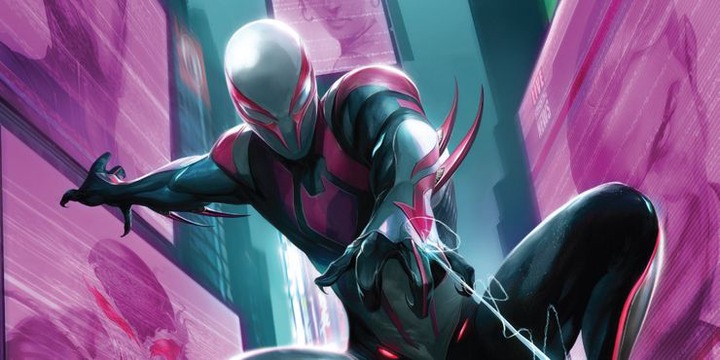 After Miguel was exiled in the present day timeline, he went to work for Peter/Spider-Man at Parker Industries. As this coincided with the "All-New, All-Different" relaunch moving across all of the Marvel titles at the time, Spider-Man 2099 was relaunched and Miguel was given an "All-New, All-Different" Spidey suit.
Miguel's new outfit was created by Peter using the best tech Parker Industries had to offer, which actually created a better costume for Miguel, even though it lacked the visual iconography of his original costume. The new suit became known as Miguel's "White Suit," and even appeared as a suit in Marvel's Spider-Man on PS4.
3 THE NEW SUIT BLENDED 2099 TECH WITH PARKERS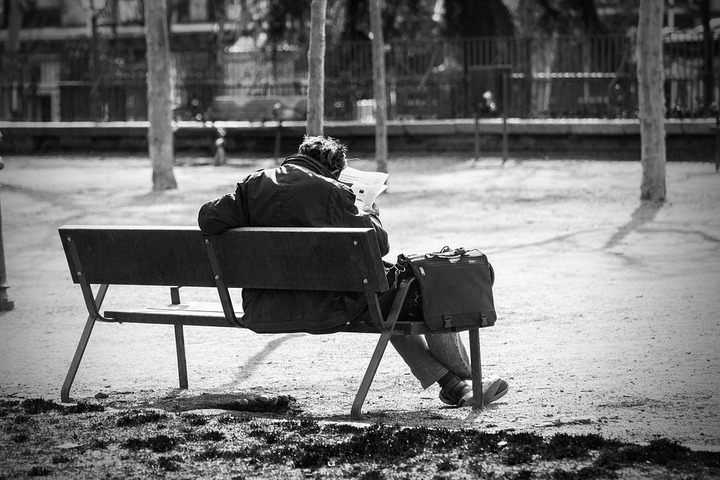 The second suit was created by comic artist Kris Anka and was made to honor the original suit while also incorporating other elements from other Spider-Man costumes over the years. This led to not only interesting new offensive capabilities but also provided Miguel with a new level of protection and technology that befitted the man out of time.
The suit bonded the UMF to kevlar for extra protection, integrated the light byte tech of the cape to create web pit glider wings, added boot jets for liftoff, optical sensors to enhance Miguel's already enhanced vision, and even fired explosive spider-saucers from the wrists, plus any tricks already in Parker's Spider-Man suits like stealth capabilities.
2 THE SECOND SPIDER-MAN 2099'S COSTUME IS MADE FROM ARACHNAUTS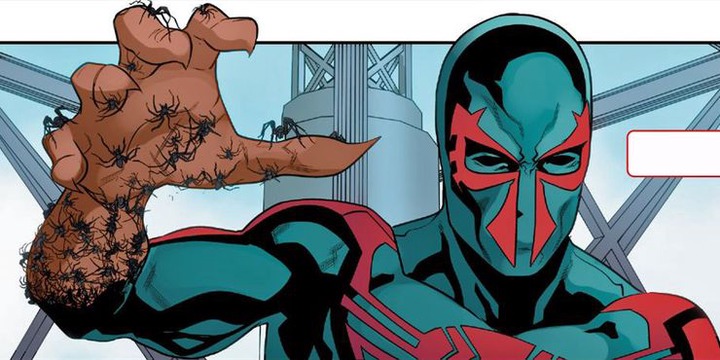 The second Spider-Man 2099 is actually Miguel O' Hara's son Gabri, who Miguel named after his brother Gabriel. Gabri works with Captain America 2099 and his mother Honey Bee as the new Spider-Man, the successor to his father. Gabri wears a similar outfit to Miguel's first "Death's Head" costume, with a few thousand small differences.
Gabri's costume was actually made of miniature robots known as Arachnauts, which operated under a unique robotic hive mind. This hive mind was telepathically controlled by Gabri and allowed his version of the Spider-Man 2099 costume to do much more than the original, including camouflage and creating spikes or other small scale weapons.
1 INSPIRED THE SPIDER-MAN UNLIMITED ANIMATED SERIES COSTUME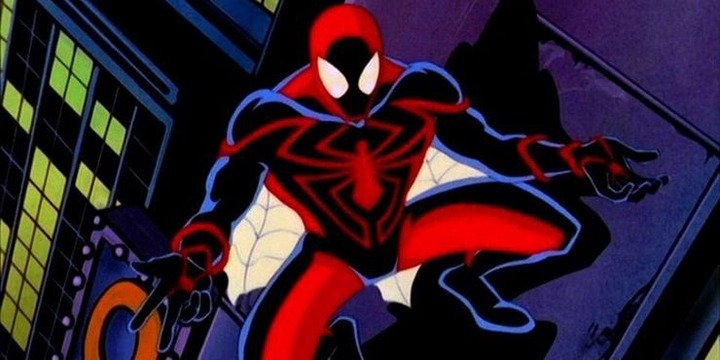 Following the cancellation of the long-running Spider-Man: The Animated Series, it was decided to launch a new series with an updated look at Spider-Man. This meant a brand new costume (made with fancy nanotechnology), a new setting (a futuristic city on Counter-Earth), and a complete disregard of anything else that made Spider-Man great.
While there were initially rumors that Spider-Man Unlimited was originally going to be a Spider-Man 2099 animated series, those rumors turned out to be false. However, it's clear just looking at the red and blues of the suit, the style of the spider logo, and the tattered web cape that Spider-Man 2099 clearly influenced the costume of Spider-Man Unlimited.
Content created and supplied by: Littcidy (via Opera News )
Opera News is a free to use platform and the views and opinions expressed herein are solely those of the author and do not represent, reflect or express the views of Opera News. Any/all written content and images displayed are provided by the blogger/author, appear herein as submitted by the blogger/author and are unedited by Opera News. Opera News does not consent to nor does it condone the posting of any content that violates the rights (including the copyrights) of any third party, nor content that may malign, inter alia, any religion, ethnic group, organization, gender, company, or individual. Opera News furthermore does not condone the use of our platform for the purposes encouraging/endorsing hate speech, violation of human rights and/or utterances of a defamatory nature. If the content contained herein violates any of your rights, including those of copyright, and/or violates any the above mentioned factors, you are requested to immediately notify us using via the following email address operanews-external(at)opera.com and/or report the article using the available reporting functionality built into our Platform See More