There seems to be a misunderstanding between a man and a popular Nigerian. This has put the man of God in a very difficult and bad position as his reputation is on the line.
The man recorded a phone conversation he had with the Pastor. In the record, the pastor is heard raining curses on the man calling him demon-possessed.
The audio was made public by Punch on their verified Twitter handle. Hearing what happened between the pastor and the man, people reacted against the man of God because of the way he treated the man.
The man himself is a pastor. The fight was between them and should have been between them alone. But why did he decided to disgrace his fellow(probably his senior in the faith) pastor in the public?
The name of the man of God who was disgraced is Apostle Suleman. His actions were disappointing to many who know him and listen to his teachings. But what they are now wondering is if the man of God will accept that the voice was his or not.
Others believe that the voice was not Apostle Suleman's. They think someone is behind that audio just to discredit the man of God. They suggested that a thorough investigation should be taken before passing judgment.
Some back the apostle by saying that he is a human being and from all indications, he was hurt and disappointed by the man( who appeared to be his junior pastor).
As Punch shared the audio evidence on their Twitter, see how some people reacted below;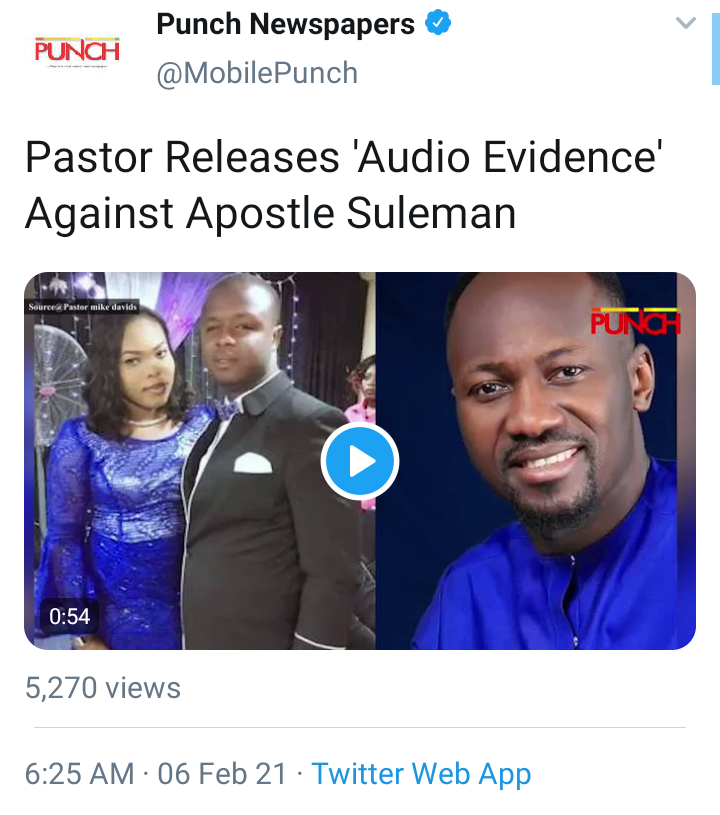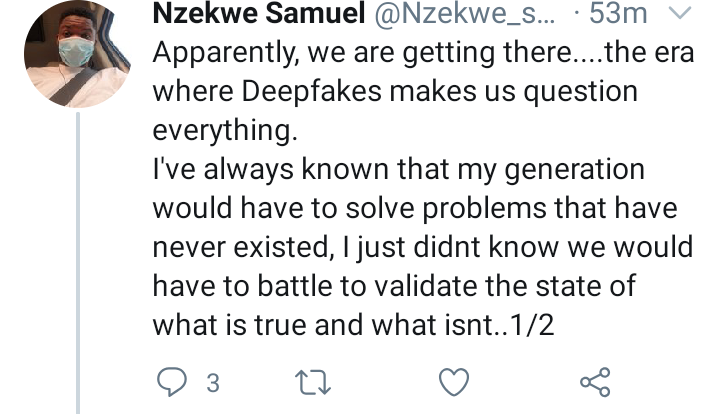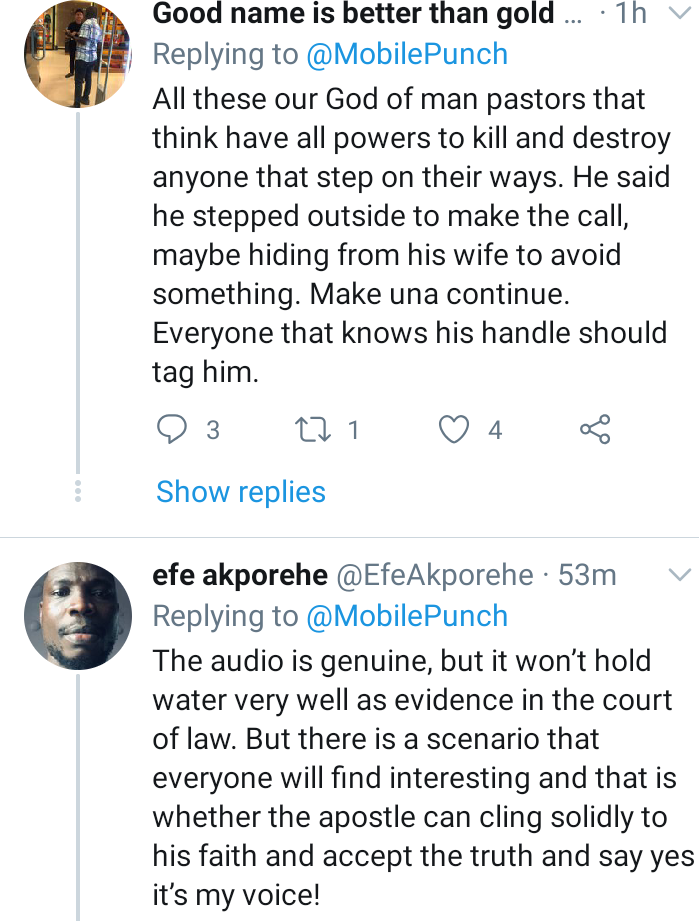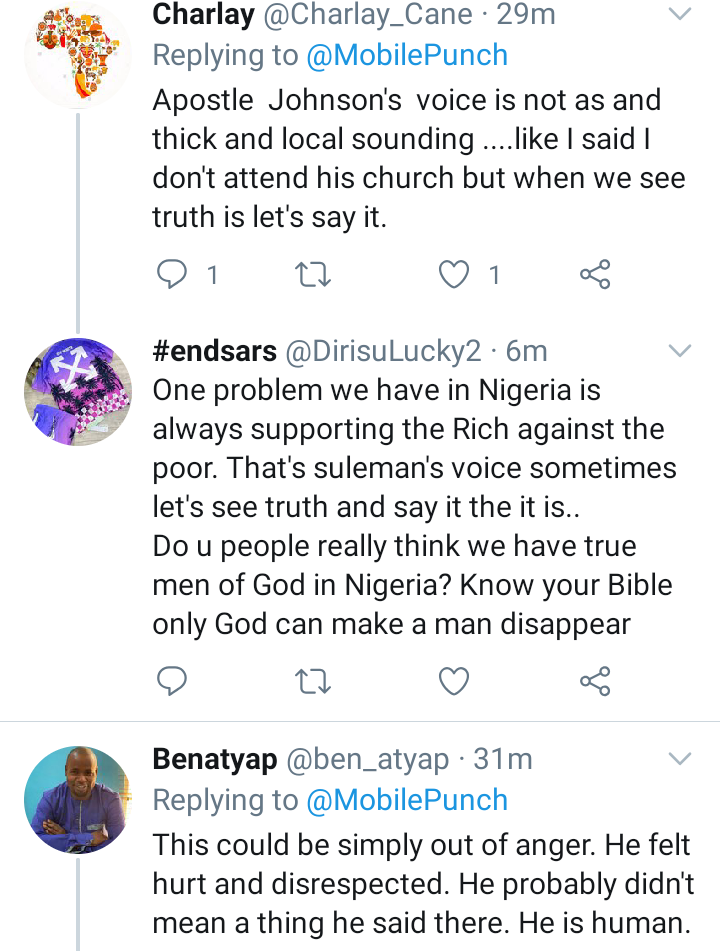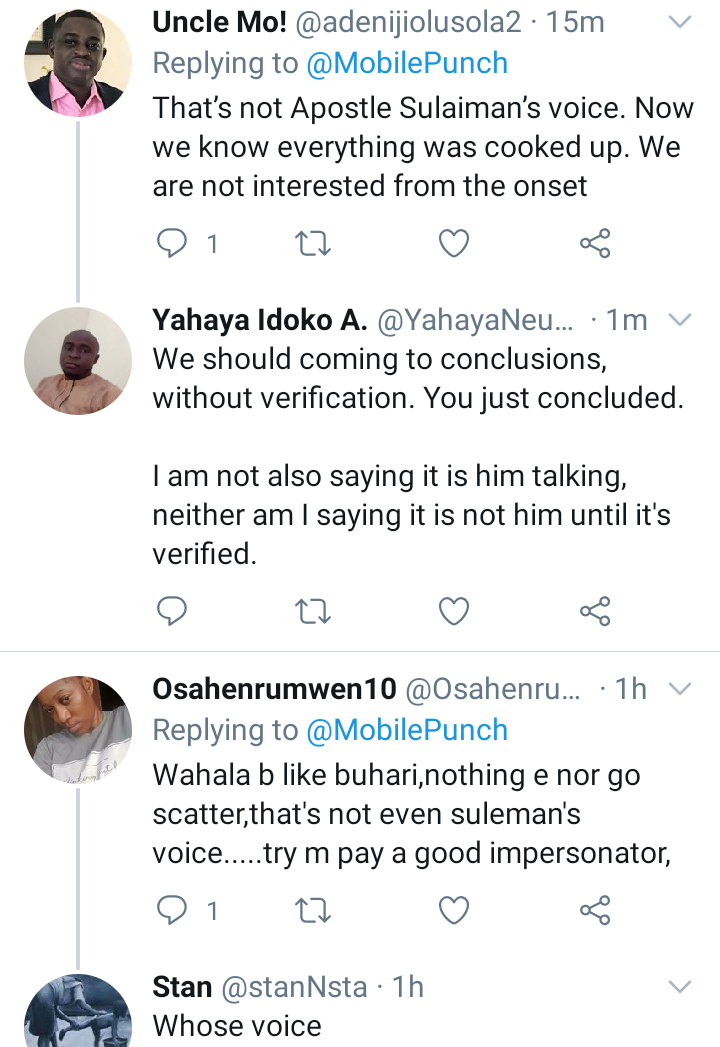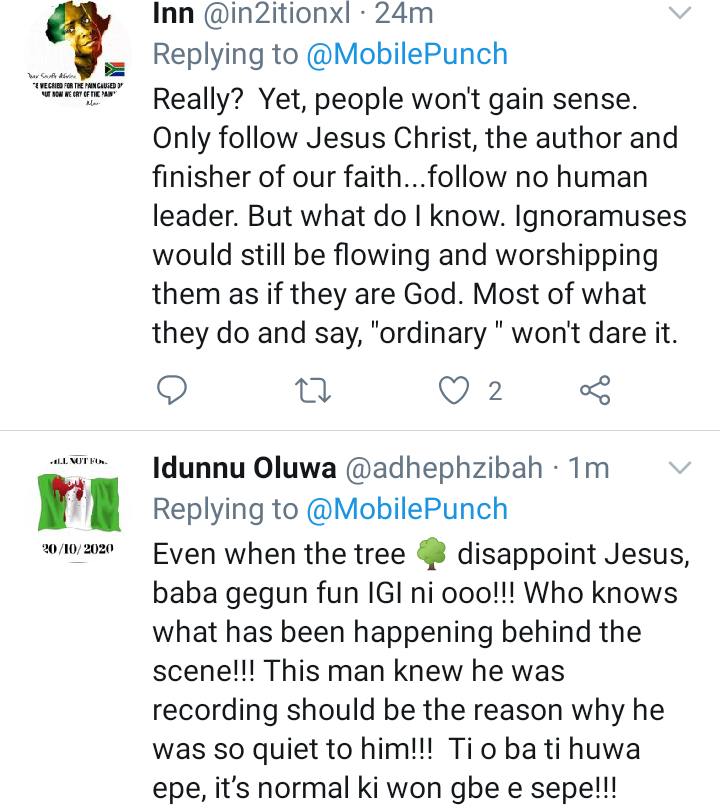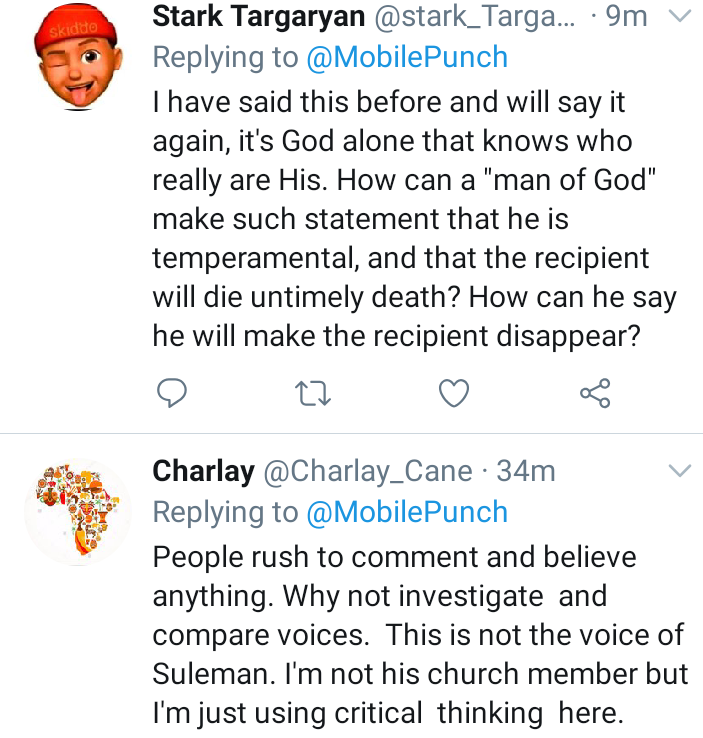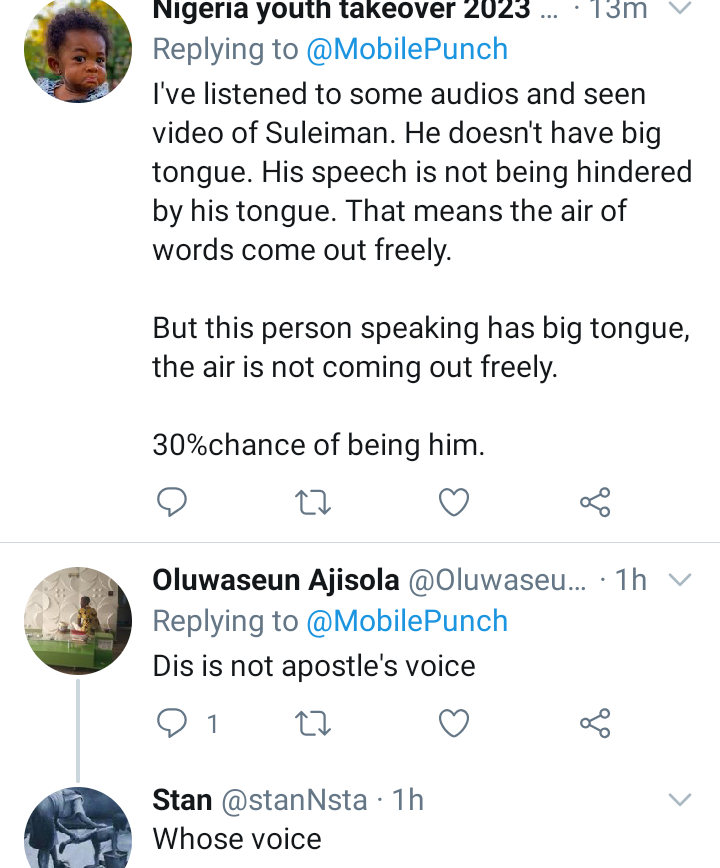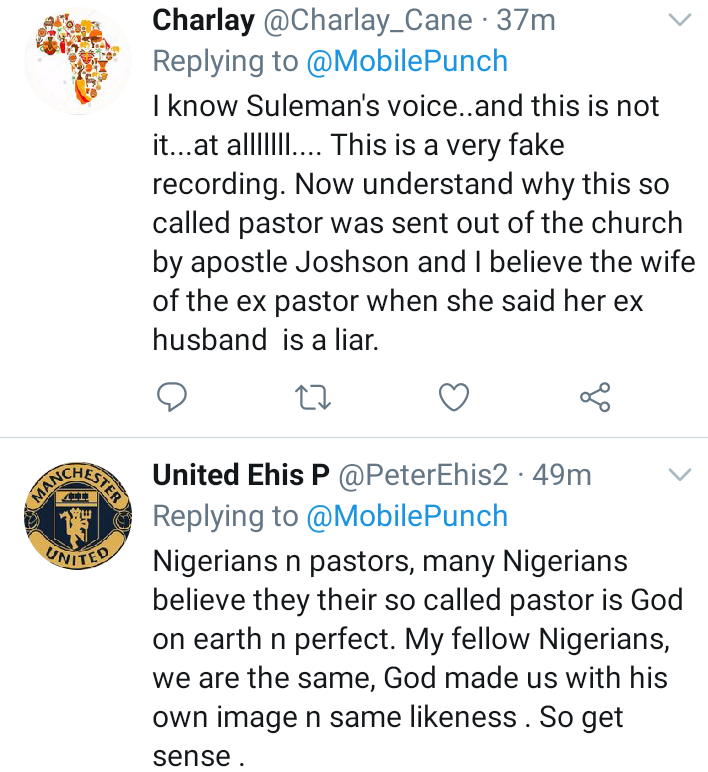 You can listen to the audio here.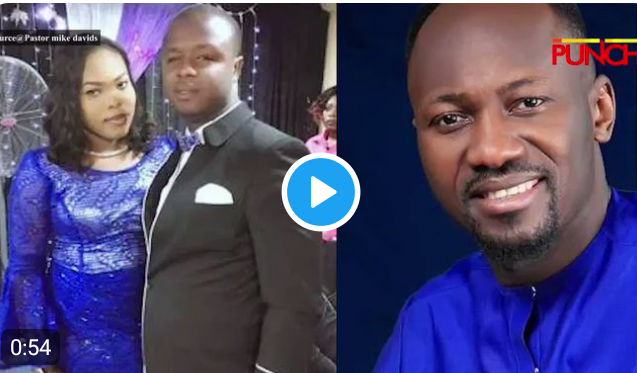 What do you think about this issue between the two pastors?
Do you believe that this voice is that of Apostle Suleman?
If the voice was his, does Apostle Suleman had the right to express his anger the way he did?
Follow this page now to get more updates and don't forget to share the story.
Content created and supplied by: Peroloza-news (via Opera News )