Elvis Aaron Presley was an American singer, musician and actor. He is regarded as one of the most significant cultural icons of the 20th century. He is often referred to as the "King of Rock and Roll". Elvis Presley is the greatest cultural force in the twentieth century. His energized songs and sexually provocative performance style led him to great success.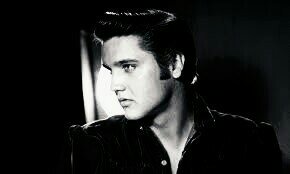 Elvis Presley
Presley started his musical career in Memphis, Tennessee in 1954. His musical influence came from gospel. He was deeply informed about both white and African American-music idioms. Presley's music success has been called the epitome of the American Dream. He is famous for holding several records that even Michael Jackson does not have. He is the best-selling solo music artist of all time, and was commercially successful in many music genres, including pop, country, R&B, adult contemporary and gospel. He won 3 Grammy Awards, received the Grammy Lifetime Achievement Award at age 36, and has been inducted into multiple music halls of fame. Elvis Presley holds the most RIAA certified gold and platinum albums, the most albums charted on the Billboard 200, and the most number-one albums by a solo artist on the UK Albums Chart. He also holds the record for the most number-one singles by any artist on the UK Singles Chart!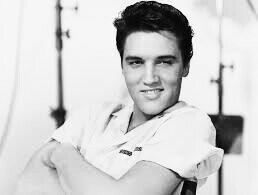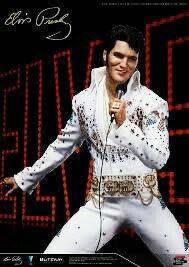 Photos of Elvis Presley
Elvis Presley permanently changed the face of American popular culture. He introduced the beat to everything and he changed everything_ music, language, clothes. His name, image, and voice are recognized around the globe. He has inspired a legion of impersonators! Michael Jackson was fascinated with the guy. People speculated this was the reason why he married Presley's daughter.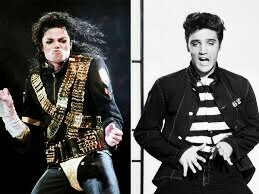 Presley is often compared to Michael Jackson
Elvis Presley is worshipped as a god today because in addition to inventing rock and roll, he was the greatest ballad singer this side of Frank Sinatra. The spiritual translucence and sexuality of his songs still activate the hormones and slavish devotion of millions of people worldwide.
Please share your opinions of this article in the comment section.
Photos in this article are for illustrative uses.
Photo Credits: GOOGLE
Content created and supplied by: OMOZEEUBOGU (via Opera News )