In life, I believe all humans should be treated with the same amount of respect, no matter the race, color, or tribe. Discrimination is a major challenge in our society, whereby some people value their tribes than others. This kind is been practice more in Africa, while In the Western world they term to practice more of racial discrimination, whereby the white foes see themselves as better and superior than the black race among them. My question is when will such menace stop?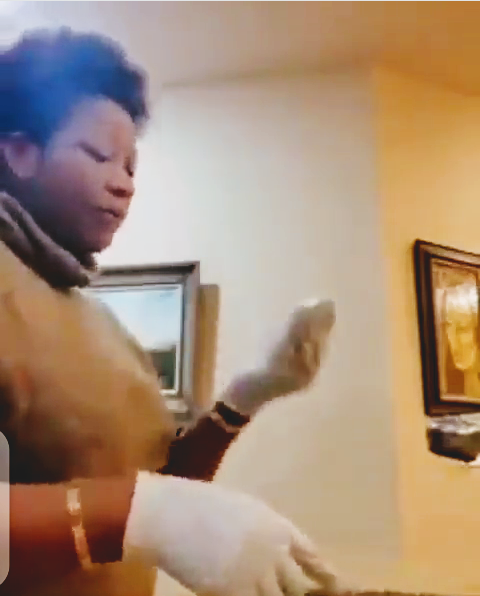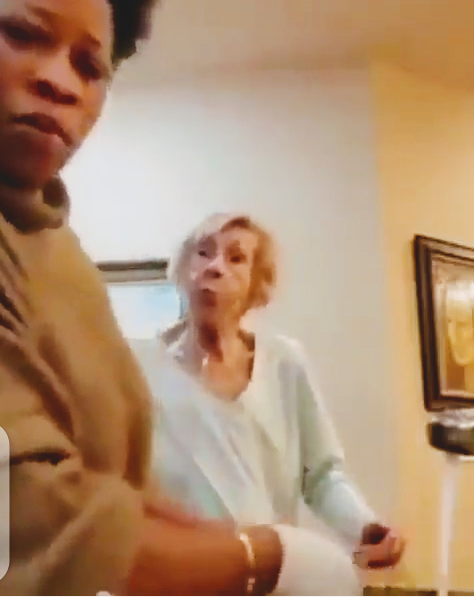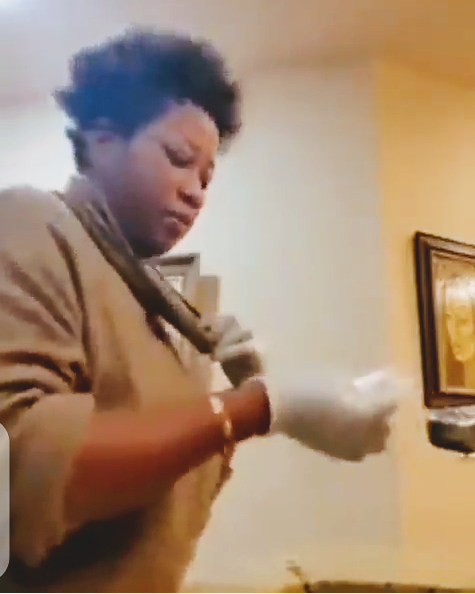 I came across this disturbing video that shared by an online blogger, gossipboyz1, it involves an older white woman who tends to be a 'grammy' and the unthinkable thing she was caught doing to her domestic staff (Nanny) who was seen carrying out her domestic work as scheduled, as her boss was just standing by her side with a frowning facial expression.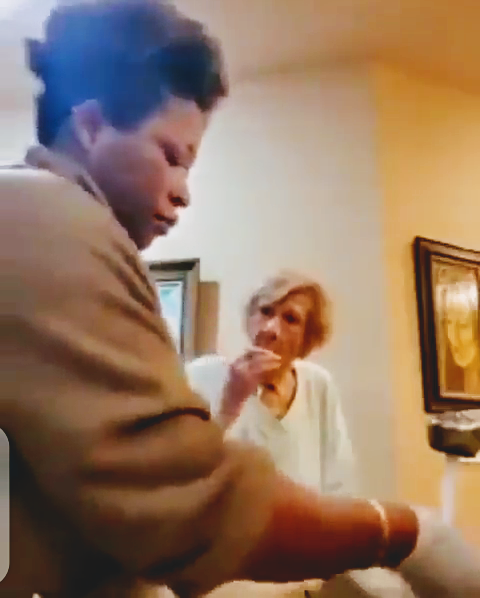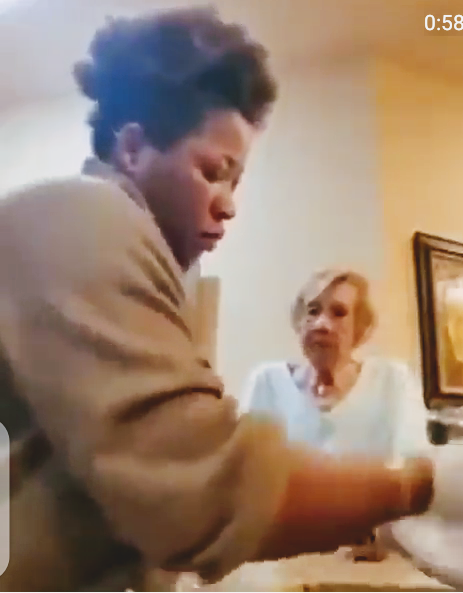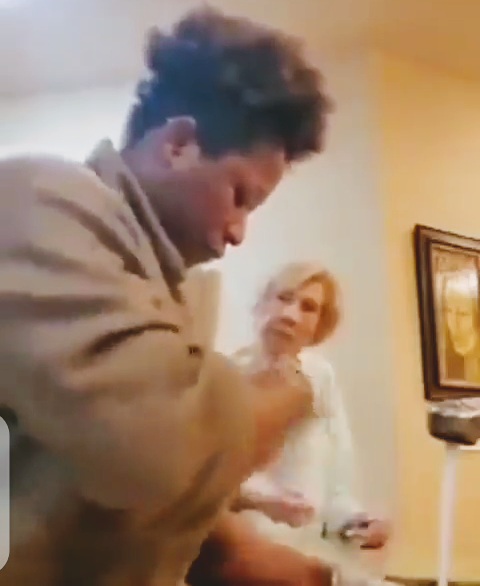 If you imagine what she did to her nanny, who is a black lady will sadden your heart, as suddenly moved closer after stirring at her with a frowning face, and then she spat on her, and she didn't border to make any comment and when her boss felt she didn't spit on her well enough to her satisfaction, she did again it for the second time and the black lady just turned and look at her with an unhappy mood and clean up herself peacefully. As if that wasn't ok for her, she got upset with the way she stirs at her, and she rose her hand up to stroke her. Please find below the video for your perusal.
See screenshots of how people reacted below 👇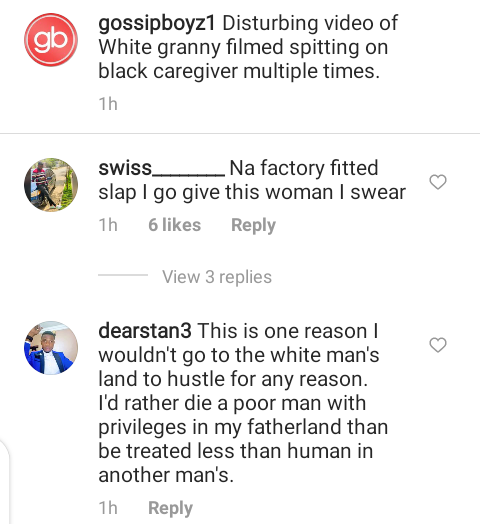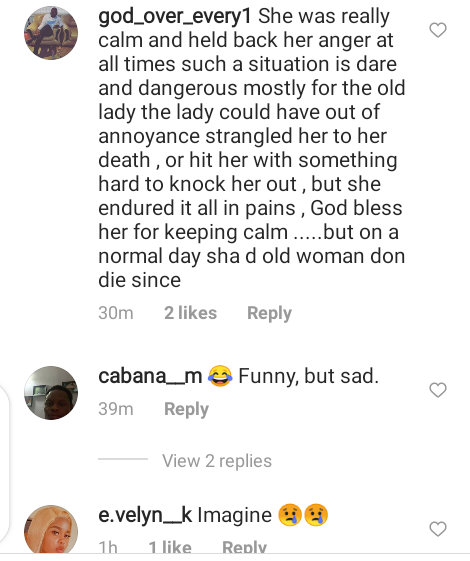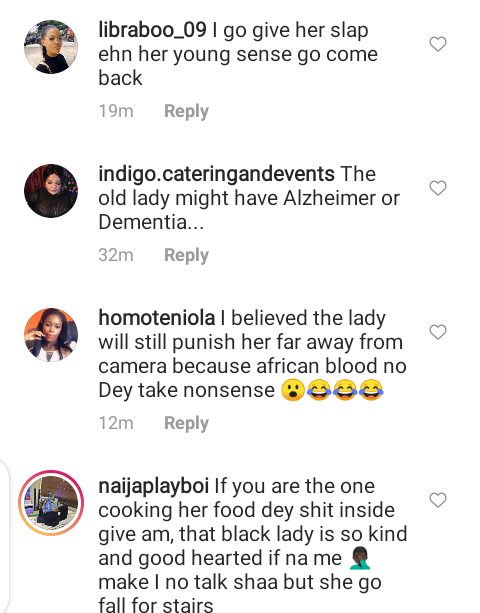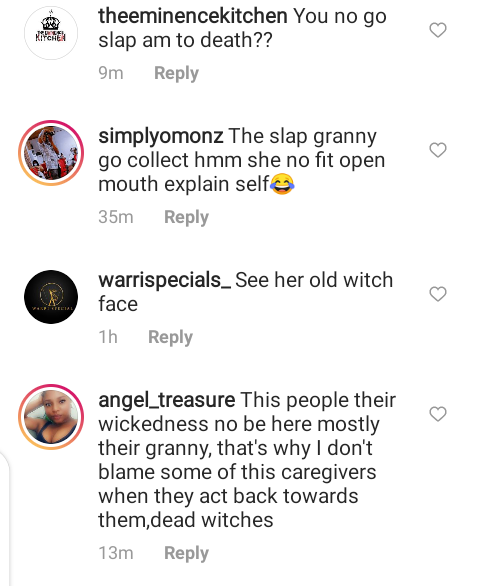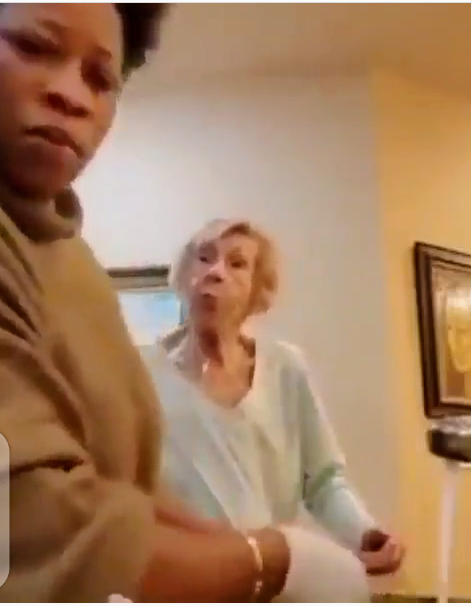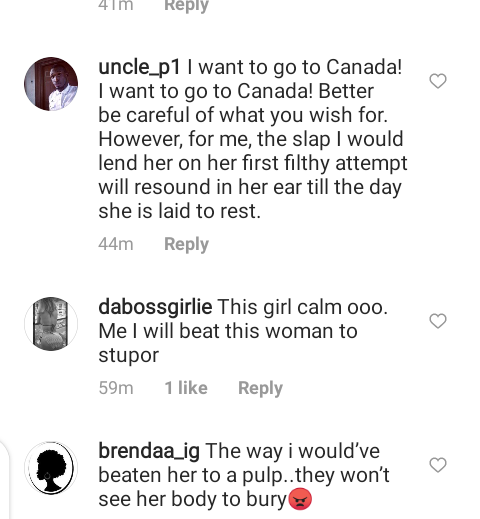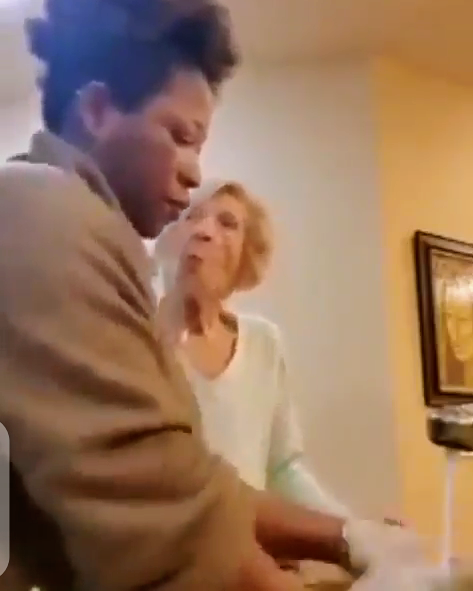 Dear esteemed readers, what can you say about this granny attitude towards her maid
https://www.instagram.com/p/CLEOY04jtWk/?igshid=1g4wrf2yjh52a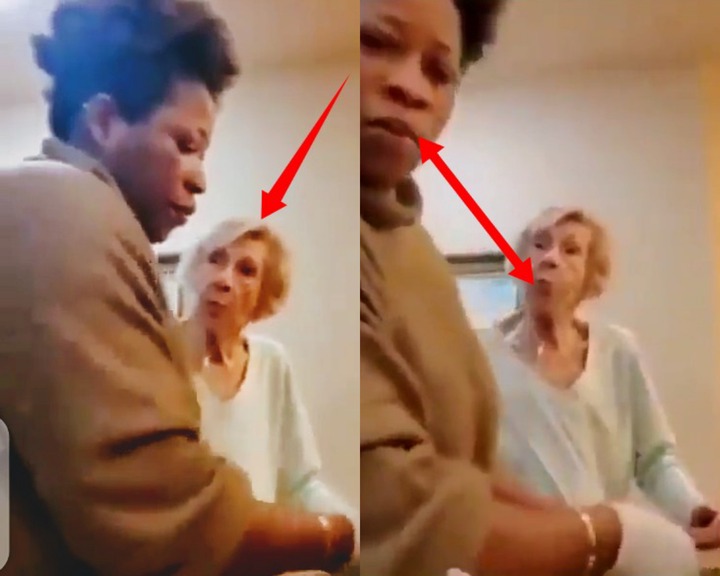 Content created and supplied by: 1stladyblog (via Opera News )