Relationship comes with ups and downs especially when one of the lovers is untrustworthy and secretive. There are many things that happens in a relationship that may seem worrisome and this is a reason why some people have lost interest in relationships.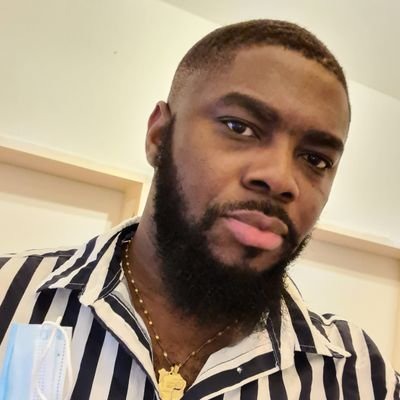 Due to some people experience they may vow to not do anything with men or women on their life's again, this actually may not totally be their fault but what they have seen or heard back.
Many people in relationship these days are cheaters both the guys and the ladies, even some married people still engages in cheating drama. There are different categories people do placed their lover on such as main lover, side chick or man, sugar daddy etc.
A worried guy who has taken to his Twitter page to revealed what his main lover told him but seems confused about it. According to the man who is Identified as Ordinary Global Citizen said her main babe sent him a message on WhatsApp about some issue she was having with her phone that won't make her available for sometimes.
According to him, her babe said her phone charger has spoilt and the phone battery is low. Although, she has ordered for another one which will be coming on Saturday and because of this her phone won't be available till then.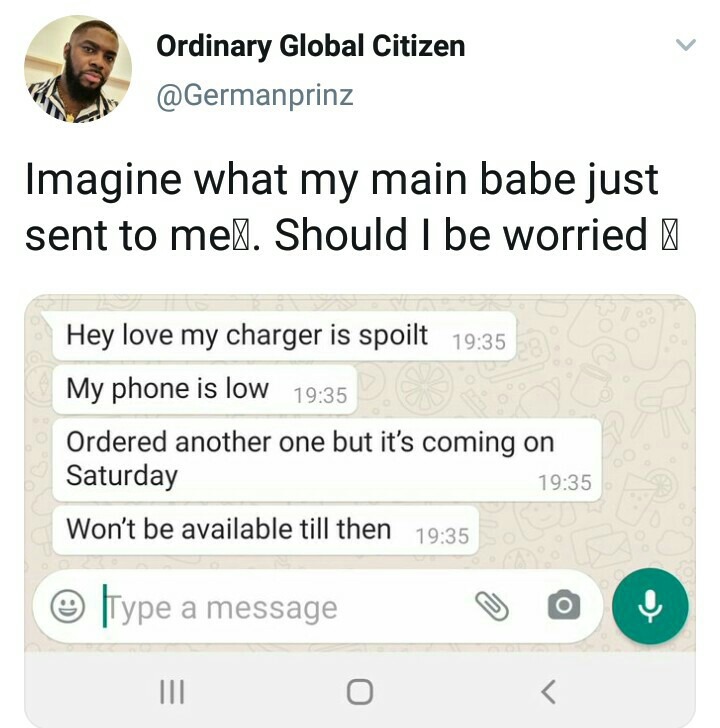 Do you think the man supposed to be worried about this type of message? Do you agree with what the lady allegedly said? Share your view about what you will do if you are the worried man.
Content created and supplied by: megaphone (via Opera News )