According to reports from Instablog, a beautiful lady by the name Chisom Okoligwe took to her Twitter handle to narrate her ugly experiences each time she visited Idumota in Lagos.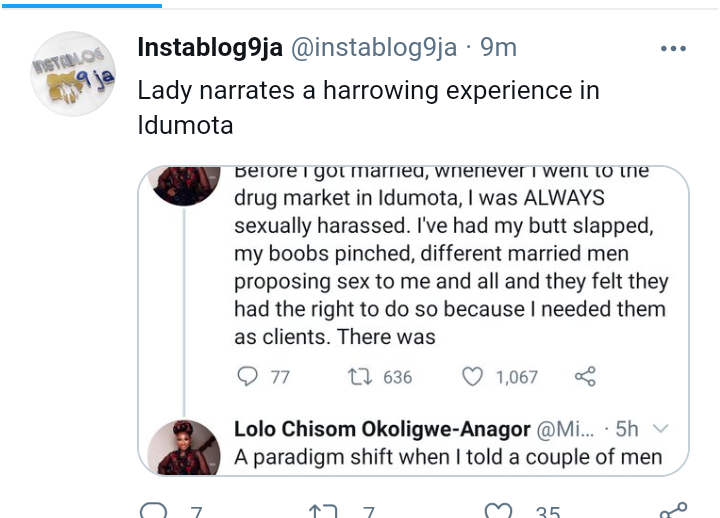 According to her, she was constantly being harassed by guys who touched her sensitive spots severally.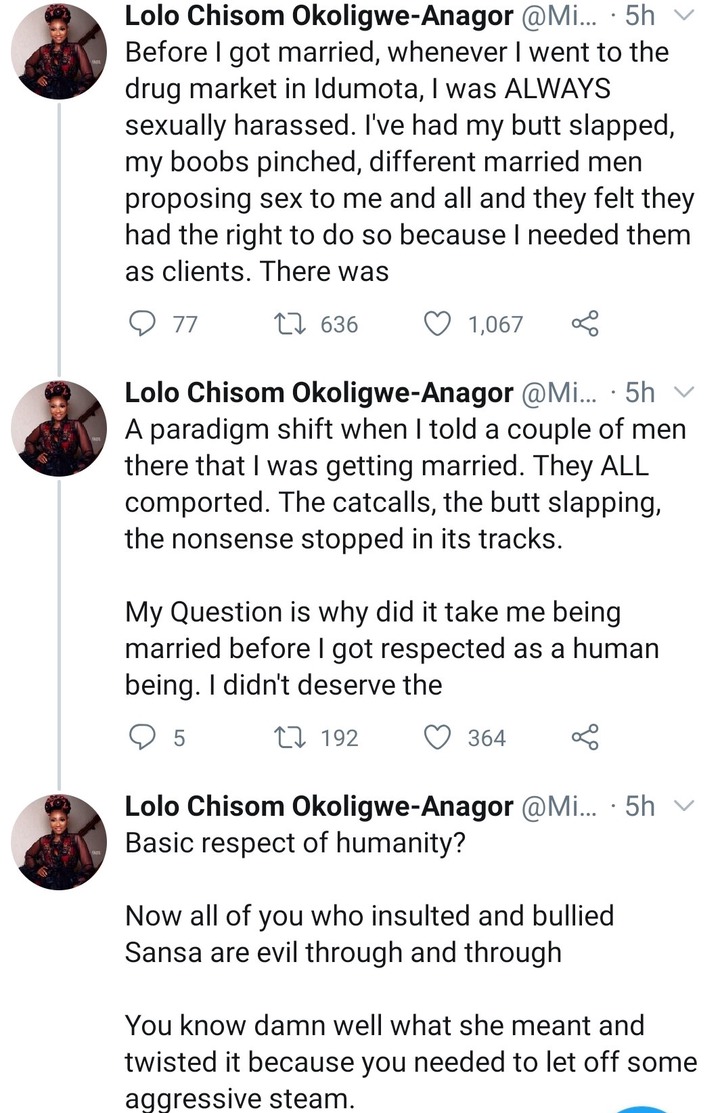 According to Chisom, "Before I got married, whenever I went to the drug market in Idumota, I was ALWAYS sexually harassed. I've had my butt slapped, my chest pinched, different married men proposing intimacy to me and all, and they felt they had the right to do so because I needed them as clients.
"There was A paradigm shift when I told a couple of men there that I was getting married. They ALL comported. The catcalls, the butt slapping, the nonsense stopped in its tracks.
My question is why did it take me to be married before I got respected as a human being. I didn't deserve the Basic respect of humanity?
Now all of you who insulted and bullied Sansa are evil through and through
You know damn well what she meant and twisted it because you needed to let off some aggressive steam."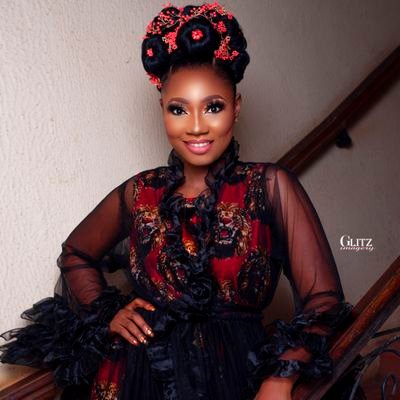 These trends are very common amongst unmarried ladies. The thing is that most men don't know how to treat ladies rightly.
Women are a vital part of society. They play roles that men can't. The success of every society is largely dependent on their contributions. They deserve to be respected.
Kindly tell us what you think ladies can do to avoid these sorts of harassment.
Content created and supplied by: phenomenalcreator (via Opera News )