Singer Simi threatens to take swift action against her mother.
Simi threatens her mother of deleting her account because of the message which her mother dropped on social media speaking about taking some creams from eko hotel and also not being able to take the bedsheet and the towel there.
Seriously simi was embarrassed hearing that from her mother for a big celebrity like her getting humiliated by her mother, but worst come to worst mother's love is beyond measure hopefully I believe simi to understand her mother regarding to the recent messages she shared on social media.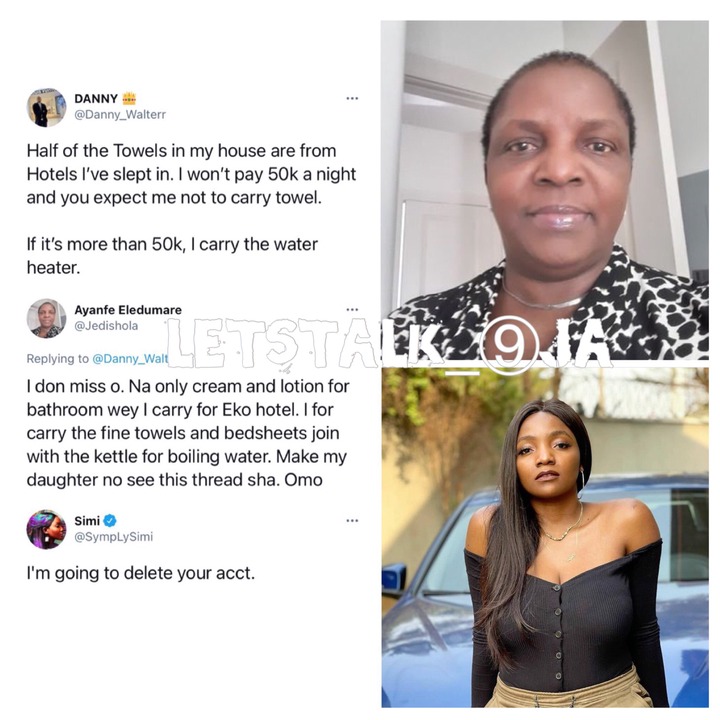 Even after simi's mother shared the message she was saying that she hopes her daughter doesn't see the thread but what can she do she just want to catch fun on social media
The whole message about the hotel of a thing got started when Danny tweeted that half of the towel in his house was from hotels he have slept in.
Content created and supplied by: Gossip-palace (via Opera News )