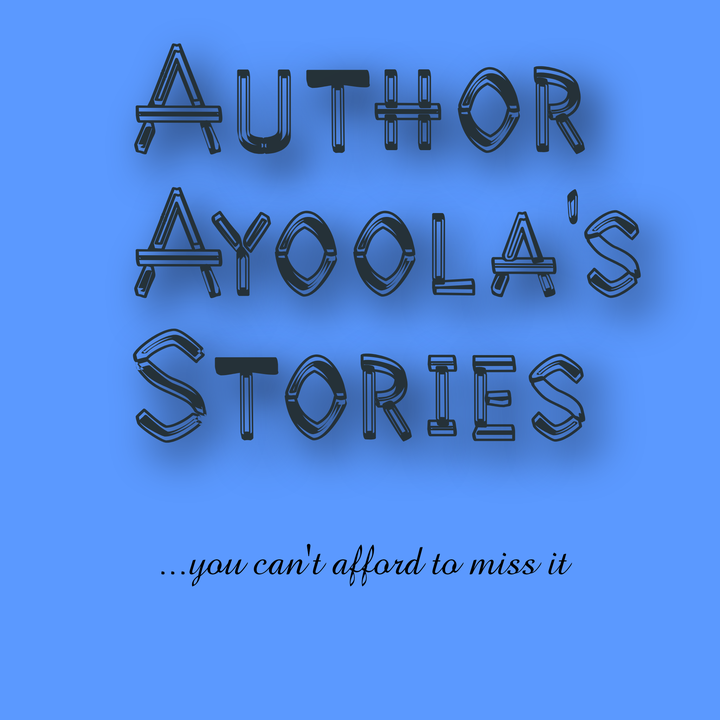 Episode 09
      Lissa's Pov:
The light was turned on and I quickly jerked up from Sir Rodney's laps disengaging the kiss. 
I was sweating profusely standing in front of Skyler with my head bowed. 
"What's wrong with you Skyler?" Sir Rodney staggered up and I gulped nervously. 
"Oh please Roddy! You are drunk!" Skyler screamed green in anger. 
"Excuse me Miss Skyler" I said as i turned to leave but Skyler quickly held me by my wrist. 
"Oh lord! Take my noble soul with you to heaven your abode" I thought dying of nervousness 
"How dare you Lissa? How dare you take advantage of my fiance?" Her voice echoed 
"Am sorry Miss Skyler! You see I...." I stammered helplessly 
"Shut up! You shameless flirt" Skyler yelled as she raised her hand to slap me and I closed my eyes tight ready to receive a thunderous slap as usual. 
But I didn't feel any slap so I opened my eyes and to my greatest surprise, I saw Sir Rodney holding Skyler's hand preventing her from slapping me. 
"Enough Skyler! I kissed her so let me receive the slap!" He said and my heart skipped. 
Skyler stared at me disgustedly with so much hatred and she bit her lips in anger. 
I felt like i was going to die if she keeps looking at me like that. 
"Excuse me" I said as tears were already rushing down my cheeks. 
I quickly rushed upstairs without even daring to look back. 
*
I banged my door and bolted it as I jumped on the bed and covered myself with a duvet shivering. 
"Holy crap! What did i just get myself into? He kissed me.." I wailed as i hugged the pillow tight like my life depends on it. 
"Oh Monalissa! Look at the kind of mess you've landed yourself into?" I said 
I cried myself to sleep. 
The next morning, I woke up and the memories of what happened last night flushed into my head and I felt so much ashamed. 
"If not that I really need this money I would have quitted already!" I thought yawning 
Just then, my cell is rang aloud and i picked it up. 
it was my little sister Jessy calling. 
I quickly cleared my throat so that I wouldn't sound sound sober. 
"Hello Jess!"📲 I said 
"Hello sister! How are you doing?" 📲She asked with a mixture of tears in her voice and that made me very worried. 
"Jessica! Are you OK? What happened? How is mother?"📲 I asked anxiously 
"She's not fine sister! Actually her condition is becoming worse every day and the doctor said that the earlier she undergoes the surgery, the better if not we might stand a chance of losing her for good!"📲 Jessy cried and I broke down 
"Don't worry Jess! I will see what I can do, maybe to get a loan from my boss"📲 I said 
"Alright Sister! I will speak with you later for now I have to take care of mother"📲 Jessy said 
"Bye Jess! My regards to mother!"📲 I said in tears as i hung up. 
"Oh my poor mother! I just have to endure all this for our family and your safe" I said as i cleaned my tears quickly and walked out of my room. 
AN HOUR LATER 🕒 
"Crispy chicken sandwich! Delicious!!" I said as i dished Ariana's breakfast into her plate. 
I headed straight to the dinning and kept the food. 
"Ariana! Ariana!! Breakfast is ready..." I said as she walked downstairs in her lovely attire. 
"Why is she dressed like this? Is she going somewhere?" I thought but I shrugged it off. 
"Am coming nanny" She said and Mabel who was at the kitchen giggled 
"Did Ariana just replied calmly without argument?"Mabel said aloud. 
Ariana sat on the chair ready to eat as I helped her serve her food. 
Just then, Sir Rodney walked downstairs and our eye met with each others and I felt goosebumps run down my spine. 
"The thought that we kissed... Oh God! Am going crazy! " I thought 
Skyler also climbed downstairs holding a traveling bag. 
     Ariana's Pov:
I smiled as I saw the look on Skyler's face. 
"Serves her right! This is just the beginning... I still have to be a nice girl to nanny Lissa though I think Lissa is very kind" I thought 
"Uhmm! Nanny i waited for you last night to get me the glass of water? Where in heaven's name were you?" I asked aloud and Dad who was eating hungrily choked and coughed lightly and I smirked. 
"Am... Am really sorry Ariana but... Uhmm... Did you come downstairs looking for me last night?" Lissa asked 
"No I didn't! I was so tired to do that and I even wanted to ask aunt Skyler for some water?" I said mockingly as Skyler eyed me dangerously 
"Ariana please eat up! It's bad to talk while eating!" Dad said trying to cover up and I chuckled. 
    Mr Rodney's Pov:
I couldn't stand avoiding to look at Lissa. 
She's damn charming in her white gown and flip flops. 
"I need to apologize to her, I need to ask her for forgiveness for what happened last night" I thought 
I quickly cleaned my mouth with a serviette as Miss Rachel walked downstairs with my traveling bag and Ariana's backpack bag. 
"Come on Ariana! let's move it!" I said already heading out with Skyler. 
"Ari where are you going?" Lissa asked 
"We are going for a week picnic at Salvacion city!" Ariana said 
Miss Rachel carried the luggage outside the house and Johnbull the driver helped her put it into the car boot. 
   Lissa's Pov:
Tears gradually dropped down my cheeks as Mr John packed the luggage into the car boot. 
Skyler smiled excitedly as she eyed me dangerously. 
They entered the car about to zoom off when Ariana quickly jumped down from the car and folded her arms. 
"Ariana get into the car already, you don't want us to miss our flight" Mr Rodney said 
"Get in you naughty girl" Skyler screamed at her 
"Am not going without my nanny" Ariana said boldly 
"WHAT?" We screamed in unison as she rolled her eyes. 
**
I rushed into my bedroom happily as I packed my luggage as fast as I can. 
"Ariana is actually becoming adorable" I thought 
But then am I really excited because I am going to be with Ariana or is it because I don't wanna miss sir Rodney. 
I shrugged and continued packing my stuff. 
   Skyler's Pov:
I gnashed my teeth in so much annoyance. 
"I so much despise this little witch Ariana! Now I have to go to my fun picnic with my worst nightmare! My rival" I said angrily to myself 
But then a thought popped into my head and I smiled broadly. 
"This picnic is gonna be fun cos it will give me a good opportunity to clean both Ariana and her stupid nanny out of the picture " I thought 
"Am ready!" Lissa said excitedly as she rushed into the car with Ariana and we zoomed off. 
"This is gonna be the best picnic ever!" I smiled to myself... 
*
To be continued! 
Hmm! I smell evil 😈... 
Am feeling for our dear Lissa 😭
Like, comment and share.
Don't forget to follow
Stay tuned!!
Content created and supplied by: AyoolaofGod (via Opera News )
Opera News is a free to use platform and the views and opinions expressed herein are solely those of the author and do not represent, reflect or express the views of Opera News. Any/all written content and images displayed are provided by the blogger/author, appear herein as submitted by the blogger/author and are unedited by Opera News. Opera News does not consent to nor does it condone the posting of any content that violates the rights (including the copyrights) of any third party, nor content that may malign, inter alia, any religion, ethnic group, organization, gender, company, or individual. Opera News furthermore does not condone the use of our platform for the purposes encouraging/endorsing hate speech, violation of human rights and/or utterances of a defamatory nature. If the content contained herein violates any of your rights, including those of copyright, and/or violates any the above mentioned factors, you are requested to immediately notify us using via the following email address operanews-external(at)opera.com and/or report the article using the available reporting functionality built into our Platform See More