Surviving the heat of Covid-19, the Nigerian economic recession and the heat of the social crisis cropping up on every side on this country calls for maximum celebration of life every year.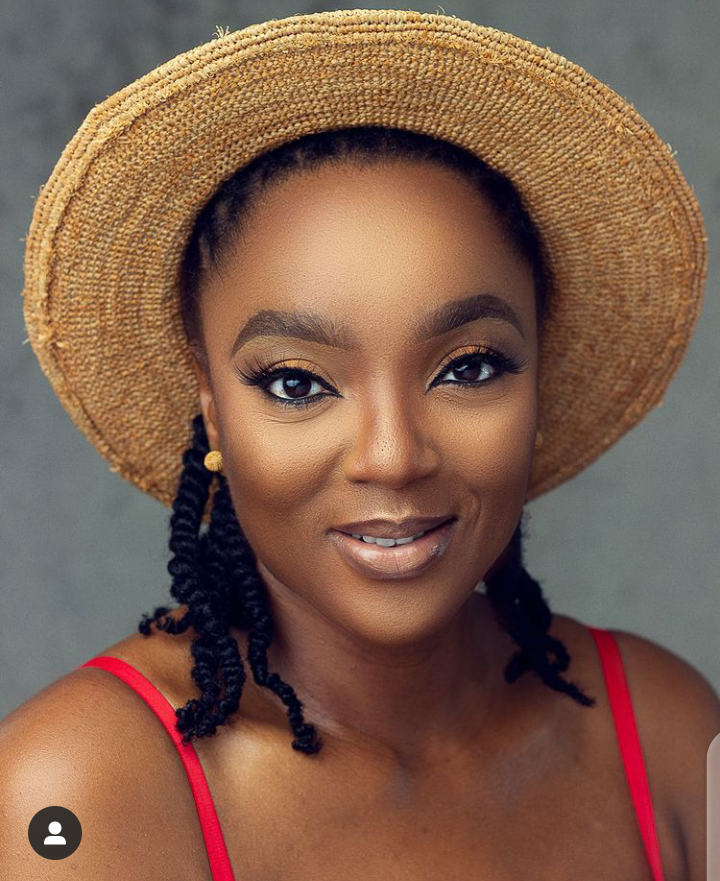 Nollywood Actress - Chioma Chukwuka
This is why many Nigerians have come to value birthday celebrations above every other celebrations in life - because the survival here is by grace.
Nollywood actress, Chioma Chukwuka will be celebrating her 41st birthday on the 12th of March, 2021. She was born on the 12th of March, 1980.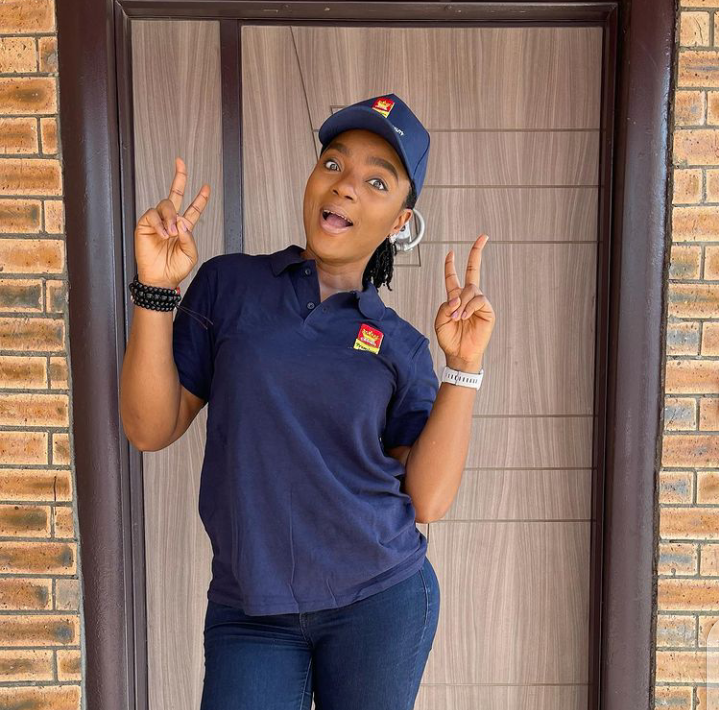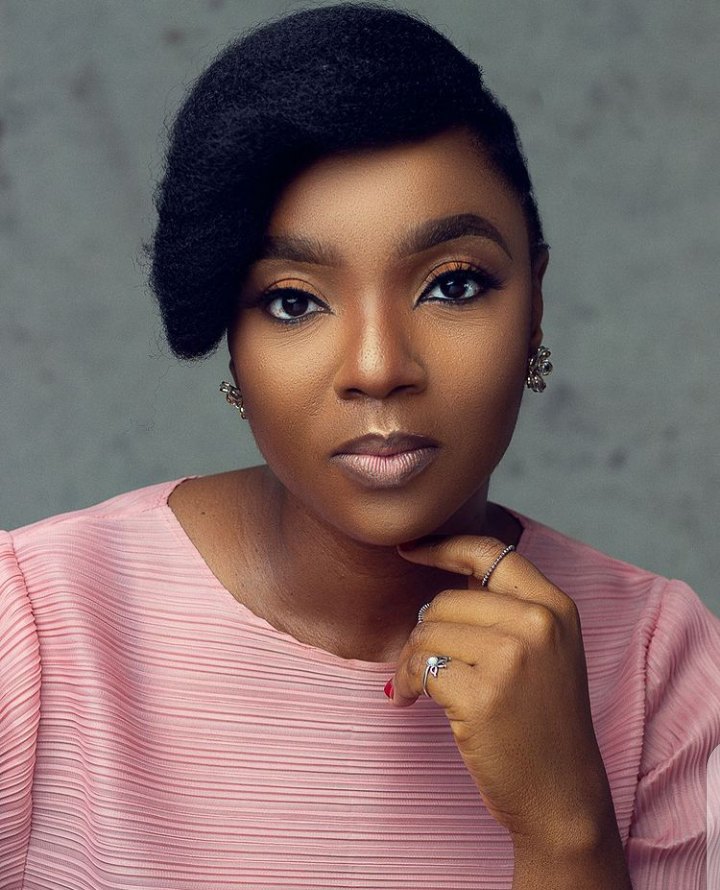 In this vein, she has made an earnest wish on her Instagram page, pleading and trusting in God that she get this car for a birthday gift.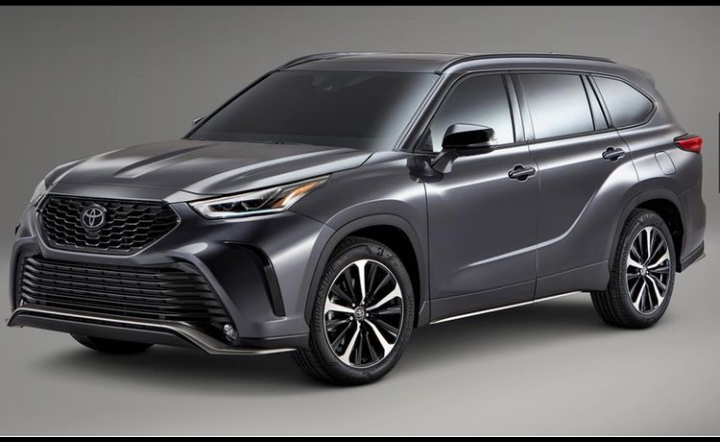 Check out what she wrote about the wish.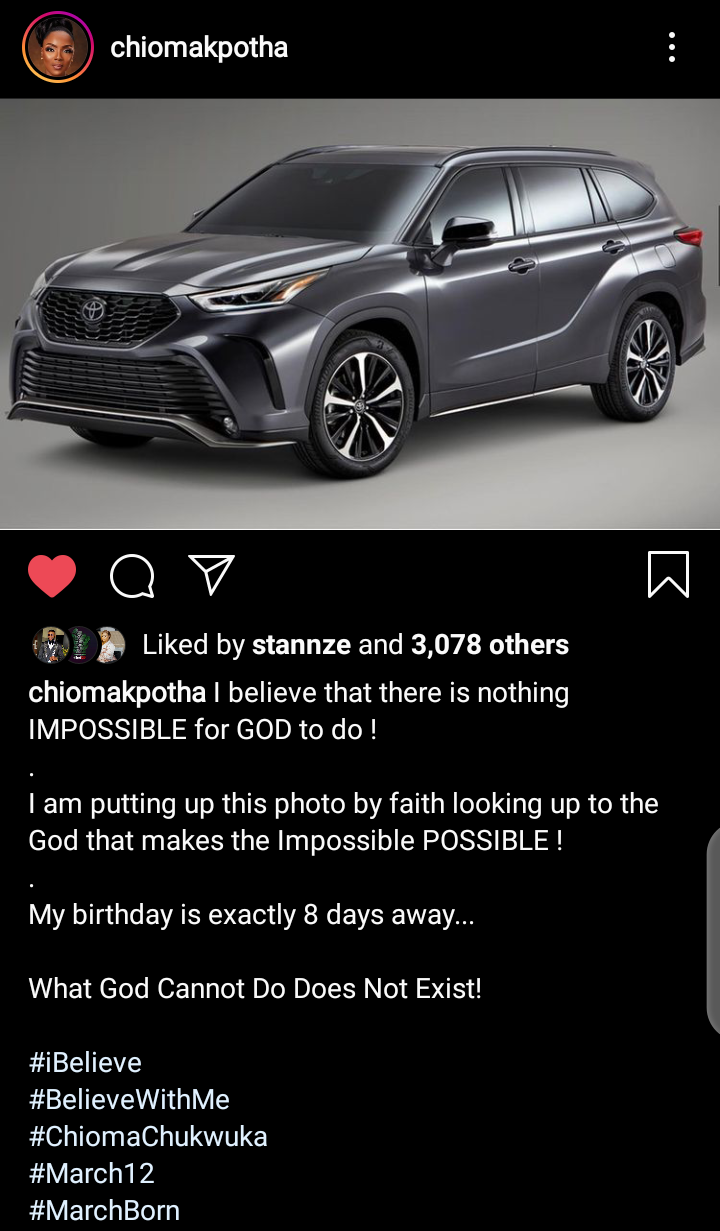 She said it's her birthday wish and she is believing that nothing is impossible for God. So she said her putting it up is by faith, hoping that what God cannot do does not exist.
Reacting to the post, many of her fans doubted her declaration of faith, told her that she has bought the car already but is only waiting for delivery, and so, they congratulated her in advance.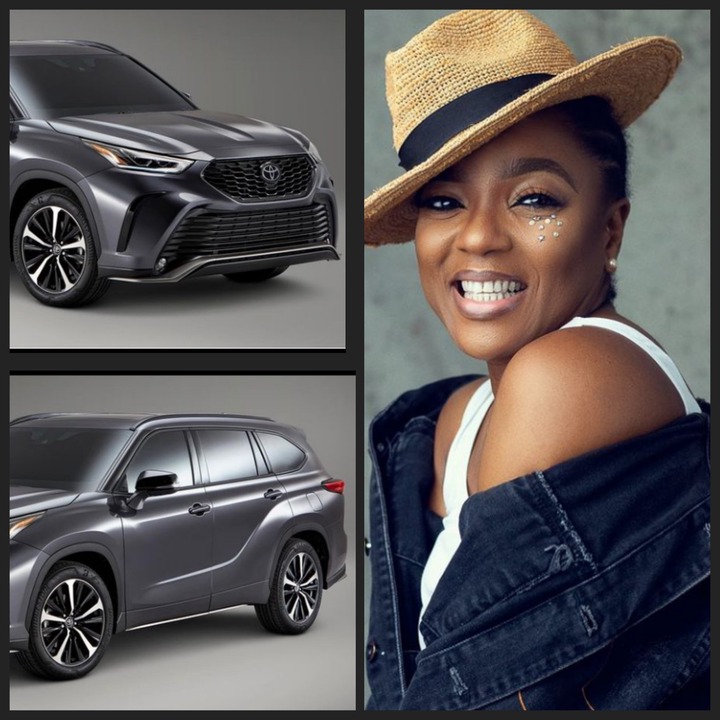 Do you think she is asking for this gift because she cannot afford it, or she has bought already just as many fans suggested, and is just waiting for her birthday to unveil it?
Content created and supplied by: Gistend (via Opera News )