The social media is one place that you should choose your posts carefully, no matter who you are because you do not know who may be watching or waiting to jump on you.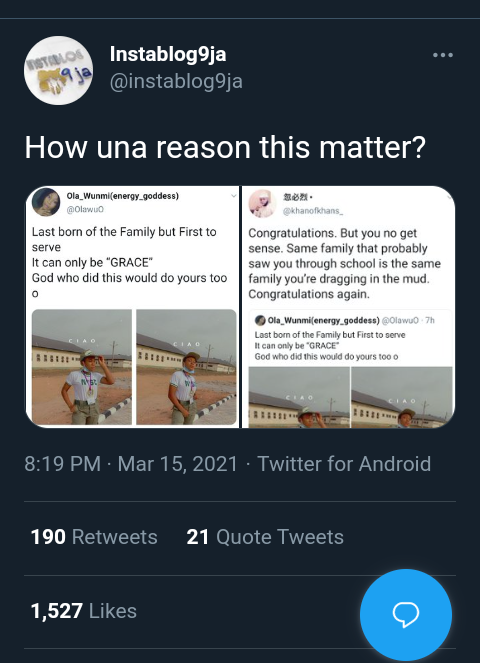 A young lady got slammed by another user on Twitter because of what she posted about her family. The post was shared by @instablog9ja and it got a lot of reactions.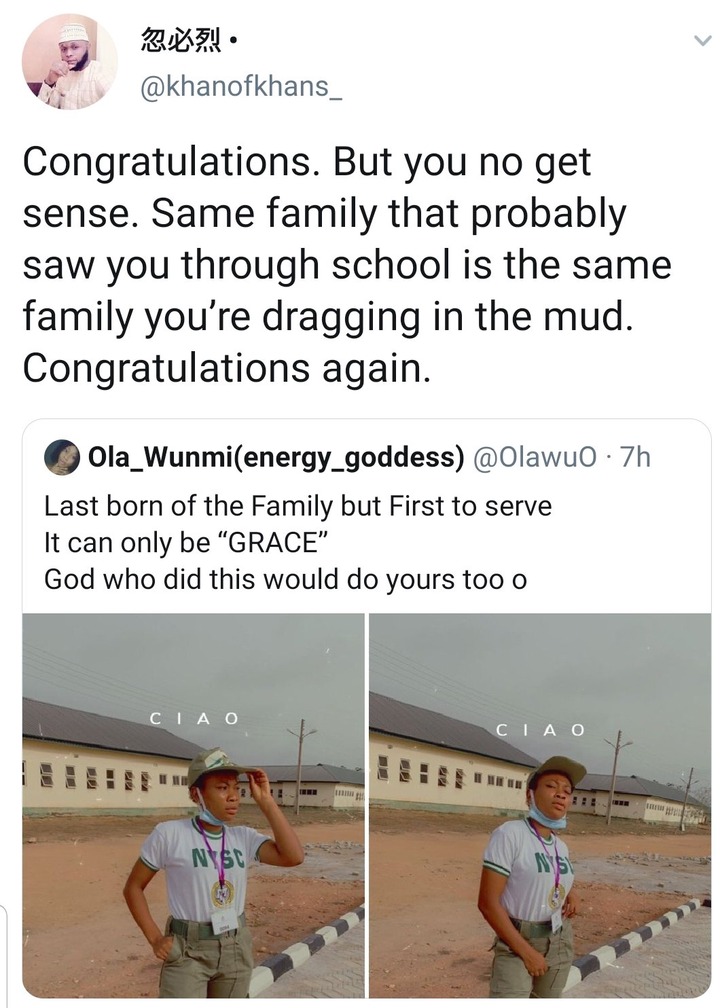 A young lady who goes by the name @Ola_wunmi became a victim of her own post. Although no the did not really appear like an insult.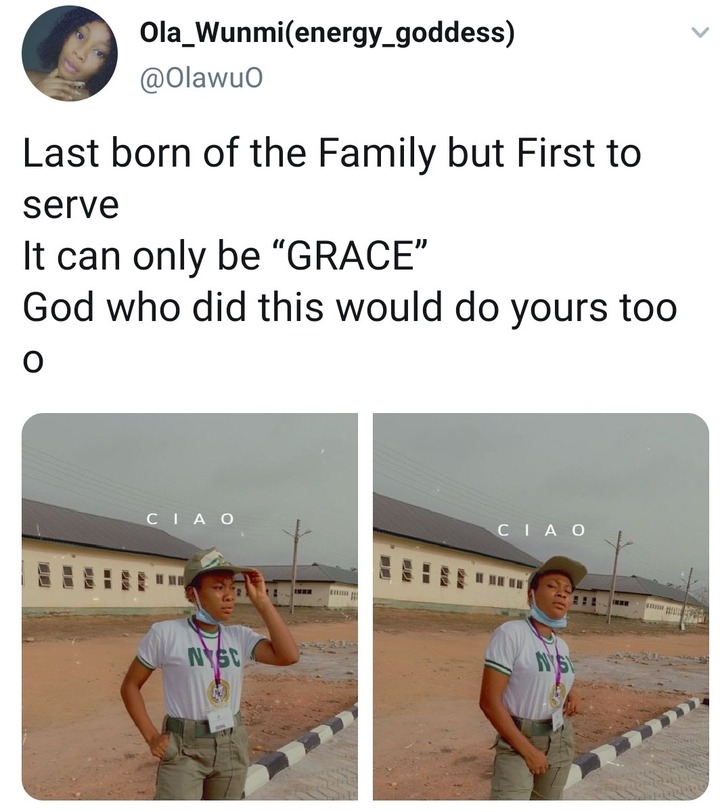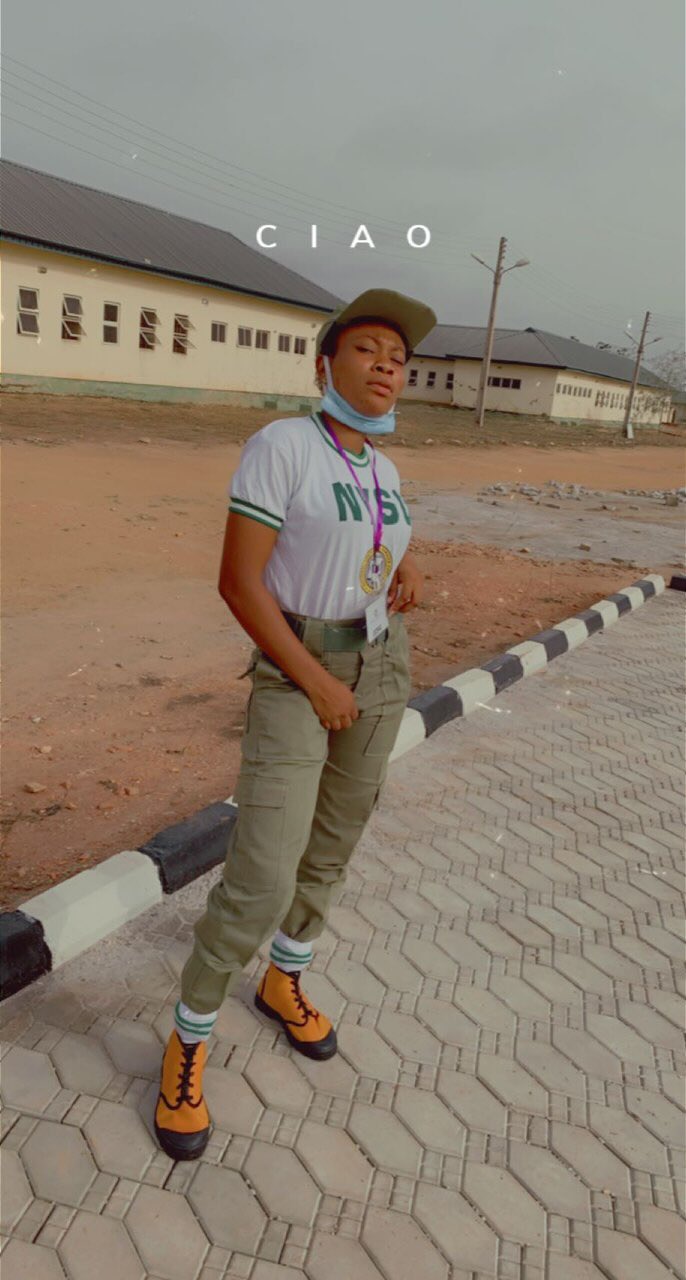 In her post which showed her wearing her NYSC uniform, she wrote that she was the last born in her family and that she was the first to serve.
Another Twitter user with the name @khanofkhans slammed and said "Congratulations, but you no get sense...". He said that she was insulting her family, he later ended the reply by telling her congratulations again.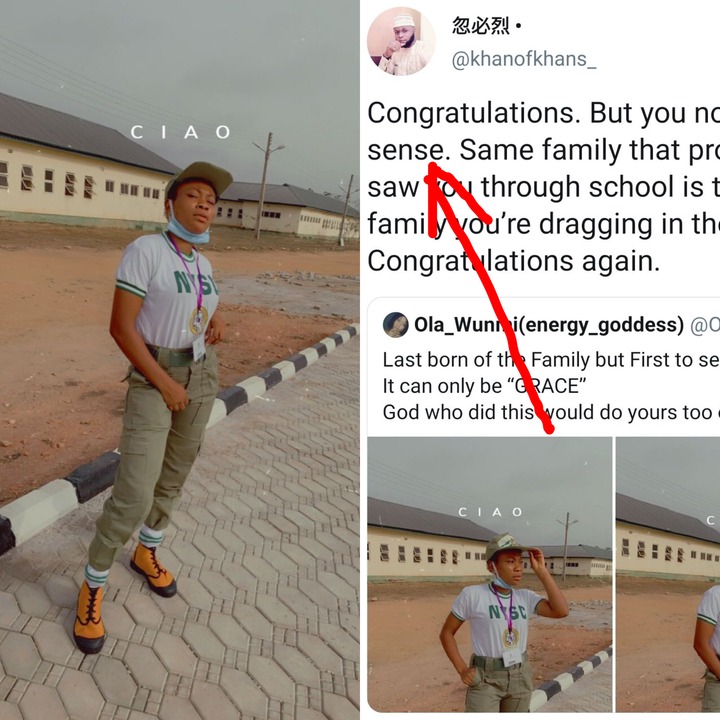 Some people came to her rescue, while some other people condemned the way she made the post.
See Reactions On Twitter.
Do you think she was wrong? You cal let me know in the comment section, don't forget to like, follow me and share with your friends.
Content created and supplied by: Iamceo (via Opera News )