Man Must Survive: In Imo, See What Nigerians Were Caught Doing To A Tanker Of Diesel That Spilled To The Ground On The Roadside, That Got People Talking.
(See People's Reactions Photos & Video)
Life is full of many wonders and it has never ceased to end in the sense that, man has proven beyond a reasonable doubt that he must survive. This is the reason why they are built in the first place right?, and everyday blessed day that he has to sleep and wakes by the special Grace of God, there must be one happening or the other around him that will engage him in this precious society we are all living.
Like seriously as a man wakes up to a new day, the most important thing in his mind is how he can scale through the day's troubles. And if manages to make it before the night comes, then he will need to appreciate the Almighty God for it who made all things possible.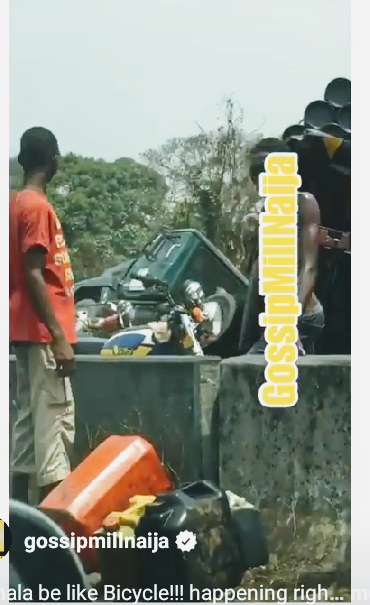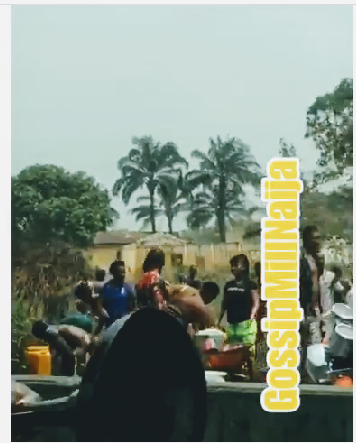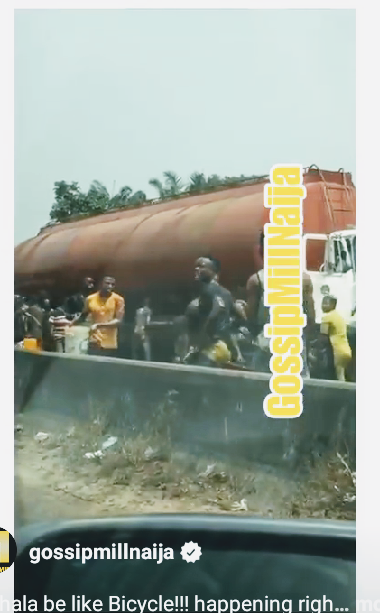 The issue of man's survival has come to stay as long he is still alive and breathing. Here is a video that was shared by one of the popular online bloggers Gossipsmillnaija, according to him, what I am about to share with you, is fresh and happening right now in Owerri, IMO State, where tanker loads of Diesel product that is spilling everywhere to the ground on the roadside.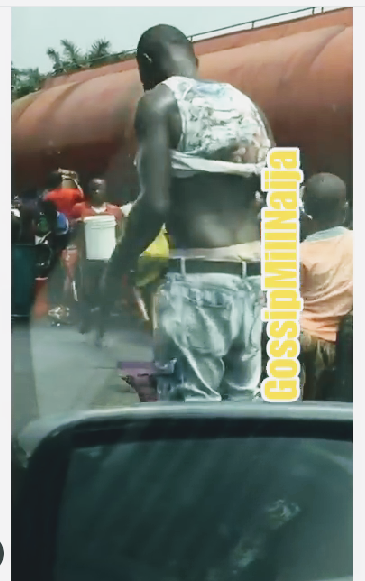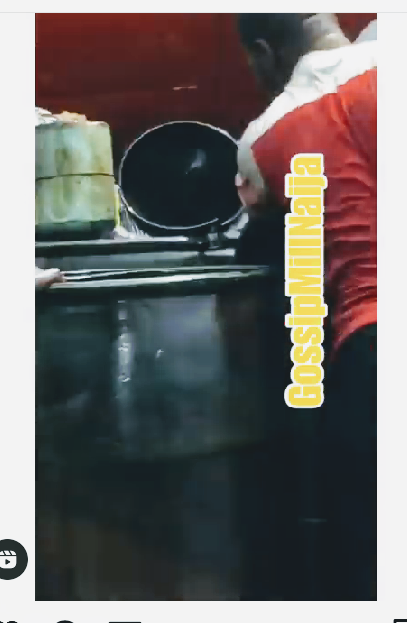 And guess what is already taking place without been told, let me just tell you guys for the sake of passing a piece of information. The crowd that you see surrounding the scene of the incident, are humans being who are striving to survive for the moment, and they have no choice but to risk going there to start scooping from the ground the spilled diesel into big drums and gallons, without the fear of been caught by the authority. I guess this means a great deal to them due to the rate of poverty, they are blind to what this kind of scenario can cause.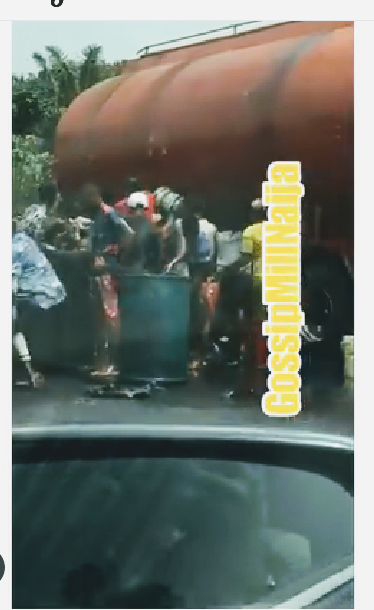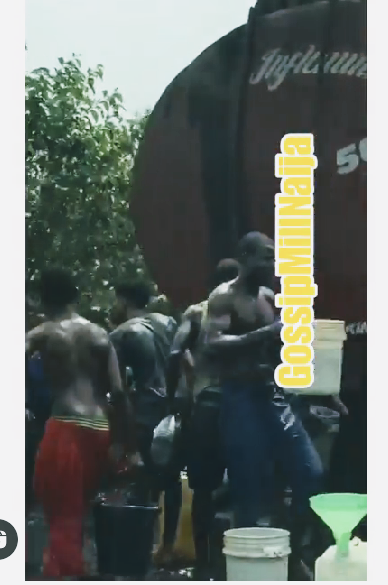 The fact remains that, unknown to these Nigerians, they are being caught on the camera by some motorist while they were driving past the scene of the crowd.
The major reaction of people is the fact that these people are taking a big risk in doing and they feel for them and poverty is causing to mankind.
See screenshots of people's reactions below 👇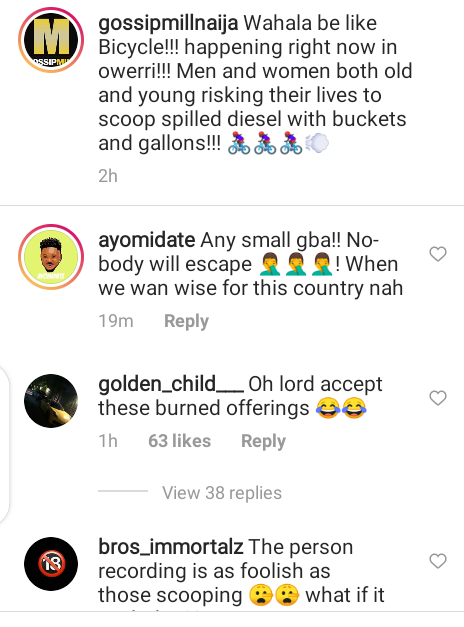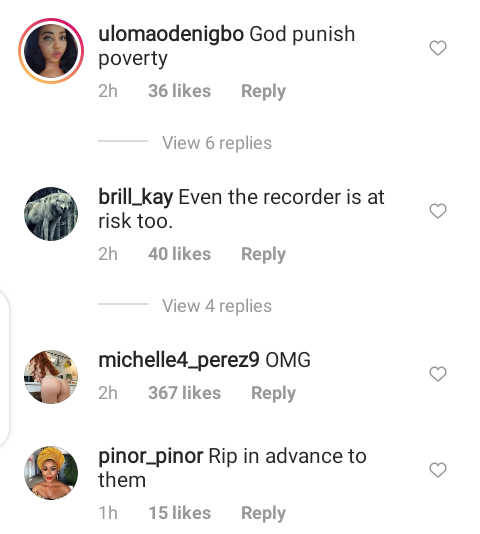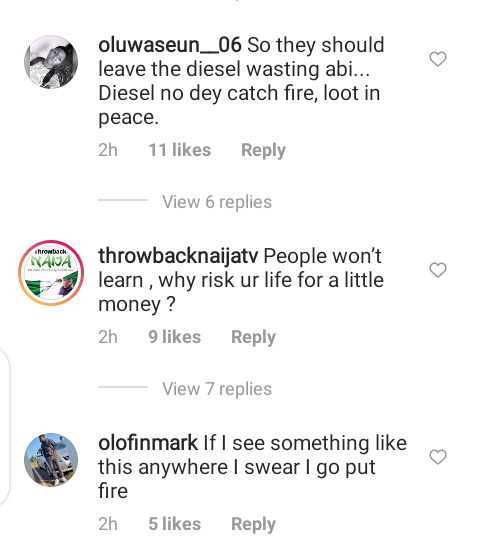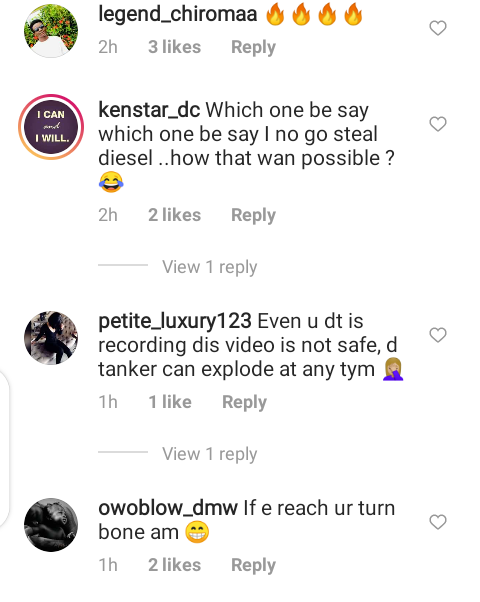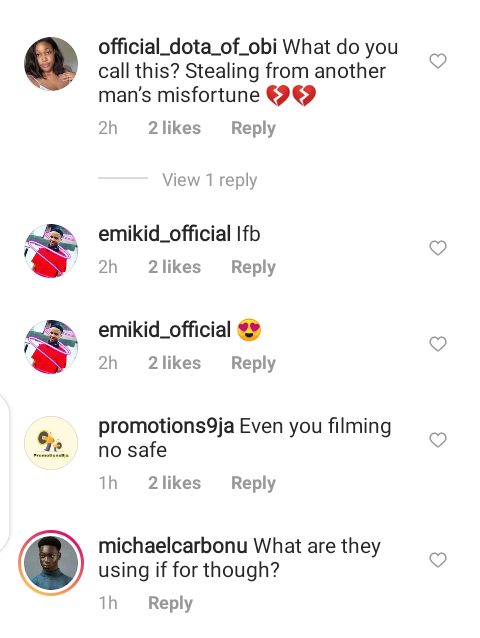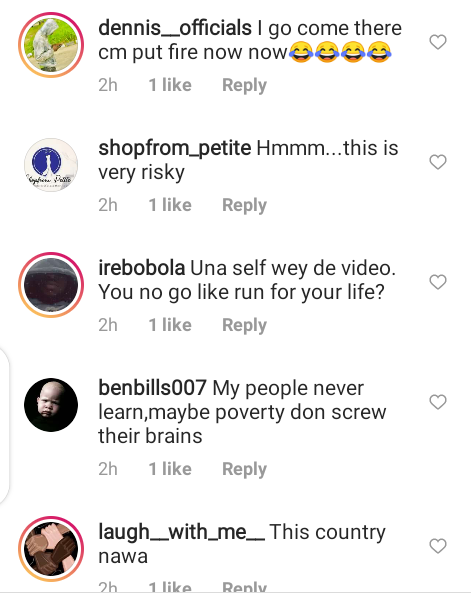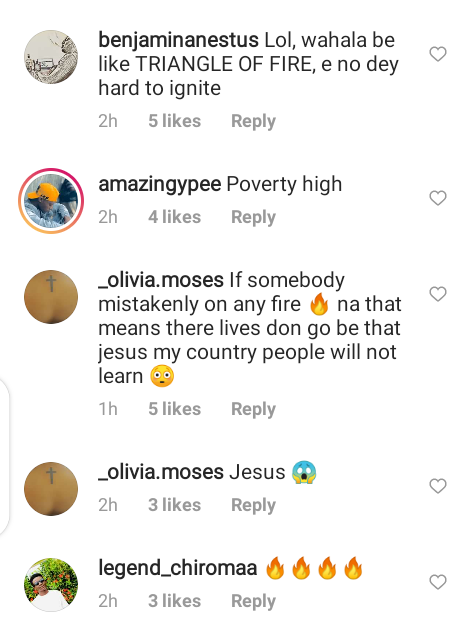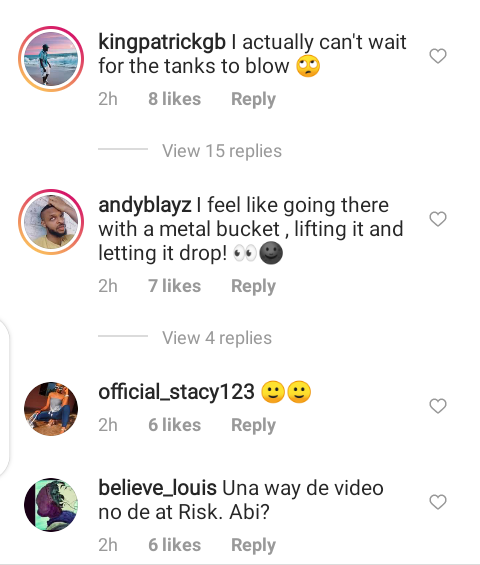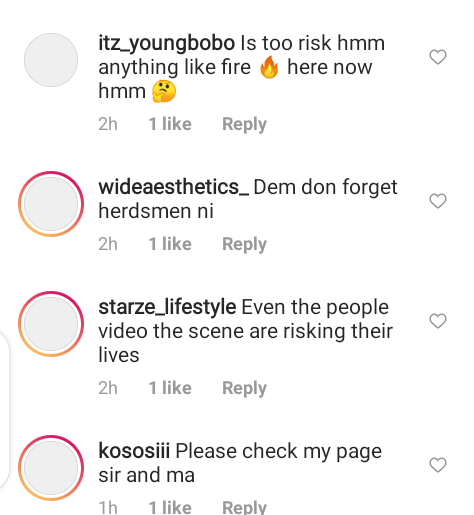 Well, in life it said that nothing does happen without a reason right? Maybe this one of the reasons this has to occur today for people to be blessed I must put it this way or what do you think my dear esteemed readers? Hmmm... My prayer is that nothing should happen to them so we don't get to hear another sad news
Please press and hold down the link to watch the video below 👇
https://www.instagram.com/reel/CK8zlJFljcJ/?igshid=l7gfvul2f8ah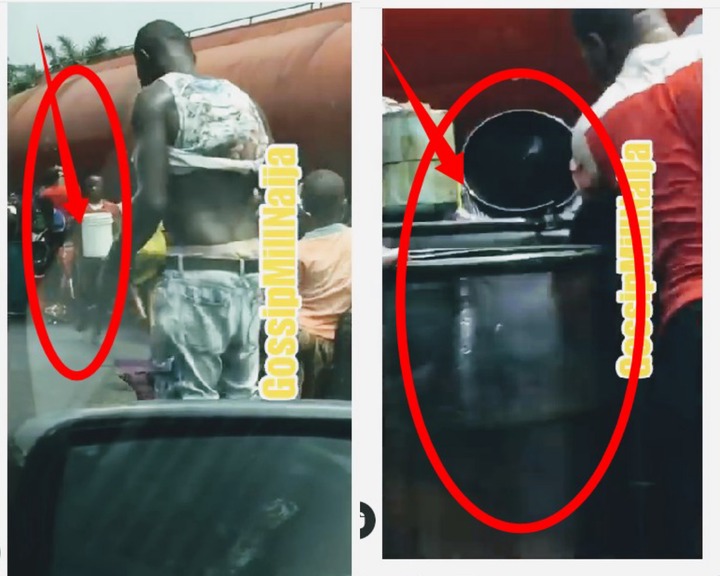 Please feel free to drop your opinion on this and kindly SHARE this article with others after reading and hit the LIKE and FOLLOW button for more updates.
Photo Credit Instagram Gossipsmillnaija, 1stladyblog
Content created and supplied by: 1stladyblog (via Opera News )