In the past few days, the name Sunday Igboho is quite dominating social media space in the country. While some are praising and referring to him as a current Yoruba hero, others are tagging him as someone threatening the peace and unity of the country.
No matter the angle you are looking at the behavior of the Oyo born youth leader from, one thing is certain, and that is the fact that, he is now a popular Nigerian. His decision to issue quit notice to Fulani in Oyo and Ogun states is what is giving him that strange fame among his mates in the country.
As stated earlier, many Nigerians are referring to his current behavior towards Fulani Herders from different points of views. Those who are not supporting him are doing everything possible to criticize him.
A careful look at a Facebook post from Mercy Williams as can be seen below will convince you that, the young Facebook user is not in support of the actions which Sunday has been taken against herders in those states.
Recall that, in the recent attacks against Fulani communities in Oyo and Ogun states which were carried out under the supervision of Sunday Igboho, he (Sunday) was seen with object suspect to be charm (Juju) around his chest. The way he speaks with authority is equally a confirmation that, some powers are supporting his actions.
This alleged hidden power is exactly what Mercy Williams used against him in the Facebook post some hours ago. In the post, Mercy Wondered why Sunday is still sustaining injury despite all the Juju which are believed to be guiding him.
It will be recalled that, right from the video in which Sunday was seen insulting Ooni, and other prominent Yoruba leaders, He appears like someone with injury on his right hand. See the Facebook post from the lady below: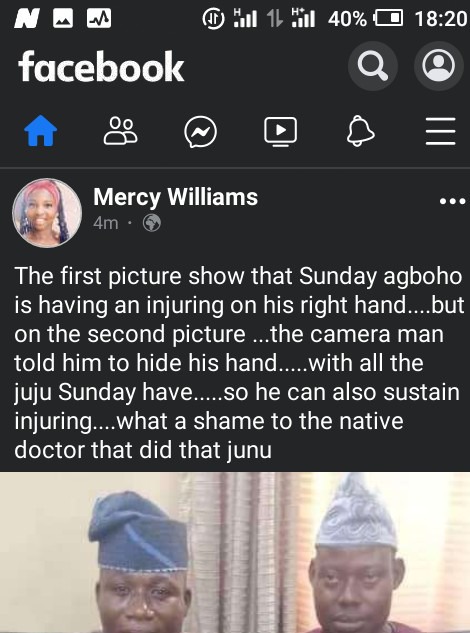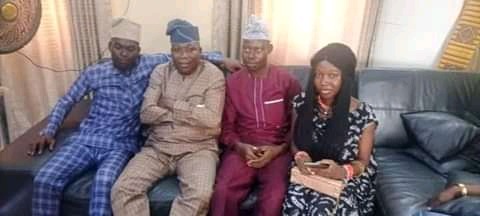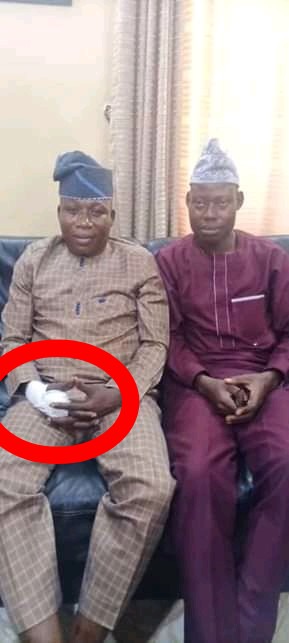 What do you have to say about the Facebook post from Mercy Williams? Do you think Sunday isn't supposed to get injured again? Shear your view about this with us in the comment box below.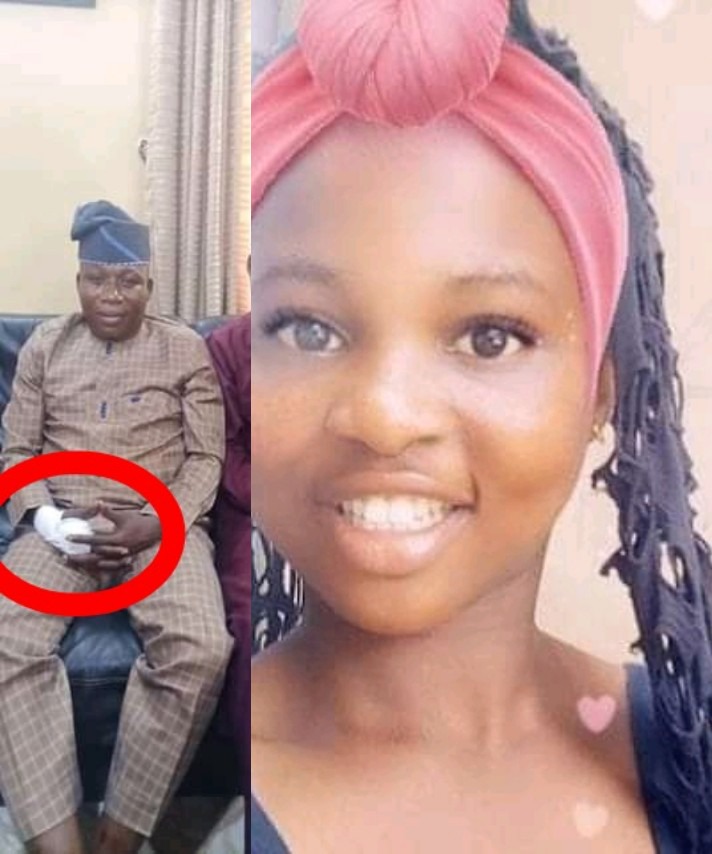 Enjoy your weekend!
Content created and supplied by: DesOjum (via Opera News )