Marital infidelity is very come nowadays even as it is highly condemned by religious leaders who frequently preach that husbands and wifes must avoid extramarital affairs in order to enjoy their marriage.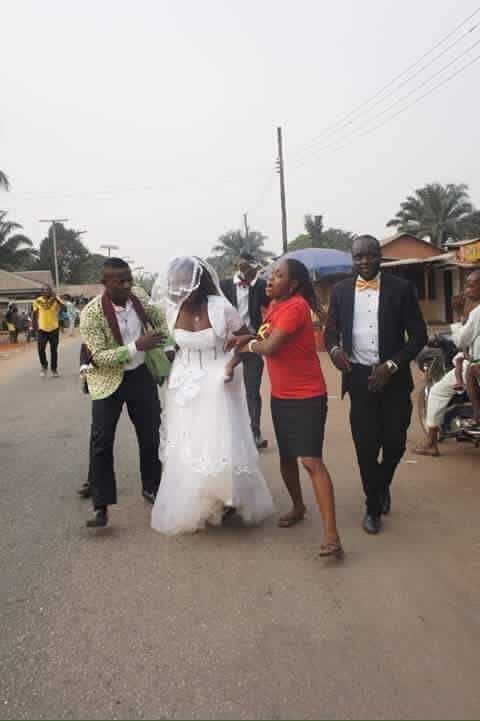 However, a video going around on social media, showed how a bride was reacting angrily after she discovered her husband to be, slept with her Chief bridesmaid on their wedding eve, it was learnt that the drama unfolded at Gateway International Church Lagos.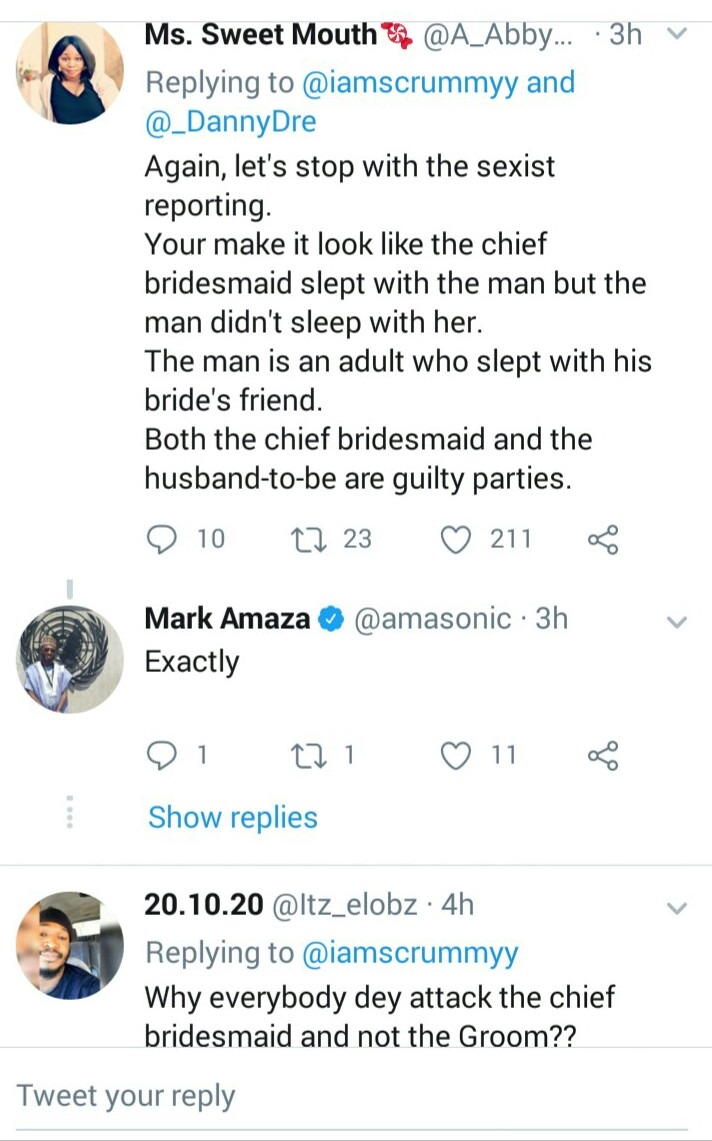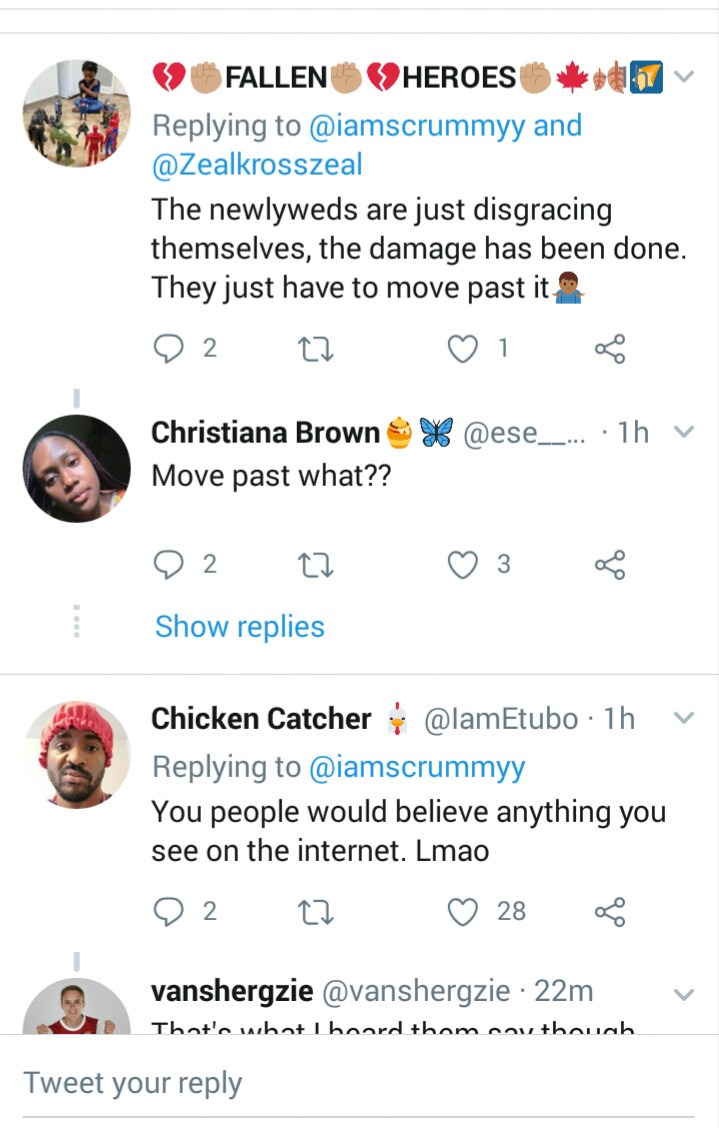 However, some Nigerians have reacted, saying that the chief bridesmaid shouldn't be blamed rather the groom should be blamed for his actions. Check out the video and some the reactions below. https://twitter.com/iamscrummyy/status/1360633084916469762?s=01
It is important for couples to stay glue to themselves and to have a happy home than for them to engage in extramarital affairs that will ruin their relationship quickly.
What is your take on this? Kindly drop it at the comment section.
Content created and supplied by: Slyode (via Opera News )